Inspiration Briana Camilleri and Artist Taylor Lazzara Connect Through Rebirth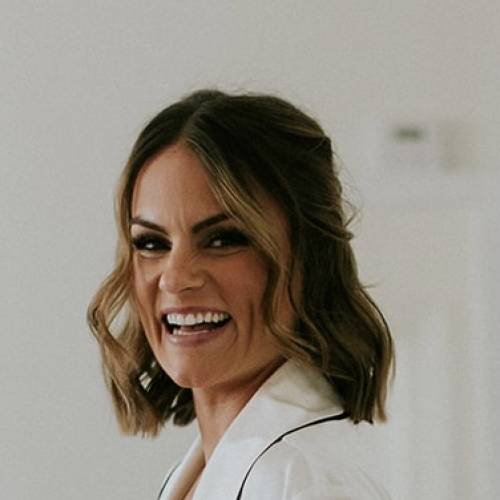 Briana Camilleri was a week away from her wedding day when she got a call regarding a biopsy. 
"The doctor said 'You're getting married in a week, do you want to know?'
I said 'Yes, I want to know.'"
Camilleri had thyroid cancer. 
"It was a challenge because emotionally, I was in a high place and a low place at the same time and I was trying not to let the low place take away the bliss," she said. "There's never a good time for news like that."
Three weeks after her wedding, Camilleri had surgery to remove her thyroid. A little more than one year after the surgery, she says she has been doing well. 
"It's been challenging, but I'm here, I'm lucky," she said. "It's been OK, I just have to keep my eye on it and monitor the medicine."
Now she's working her way toward healing with a new friend who entered her life at the right time. 
Instant connection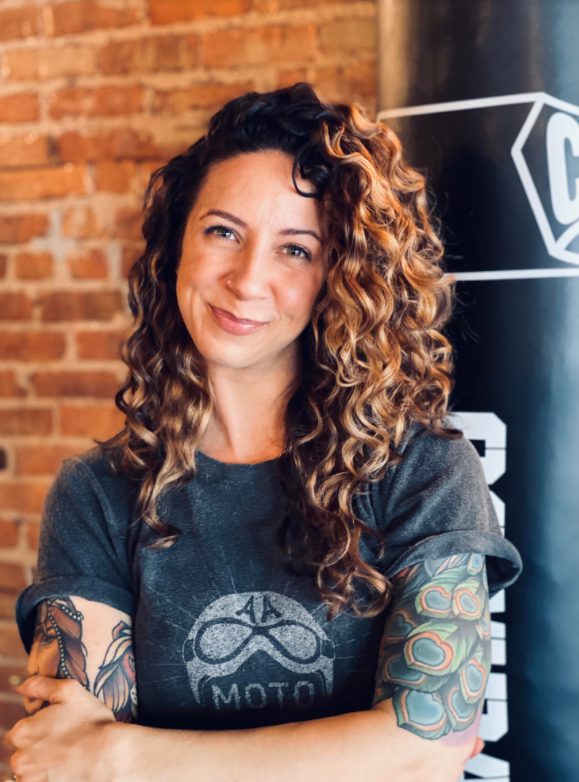 Taylor Lazzara is an artist and art therapist with a second master's degree in clinical counseling, so her involvement in Twist Out Cancer's Brushes with Cancer program is a no-brainer. For her second experience as a Chicago Brushes artist, she wasn't expecting the journey that unfolded between her and Camilleri. 
When the two were paired as Artist and Inspiration for Brushes with Cancer Chicago 2020, they instantly connected. 
"We were so excited to get to know each other that we responded to email right away," Lazzara said. "We emailed and then switched to texting – because it's more personal – then we started talking everyday, which was so neat. There are so many things that we connected on." 
It didn't take long for Camilleri to feel safe putting her journey in Lazzara's hands. 
"She's laid back, she listens extremely well, she's just very empathetic, understanding, funny, she can be a little crass at times, which I love. … It's been everything I've imagined it to be and then some. I feel really lucky I got paired with Taylor."
Shortly after meeting Camilleri, Lazzara learned she was pregnant, and there was an even bigger surprise in store for both women. 
Rebirth in a million ways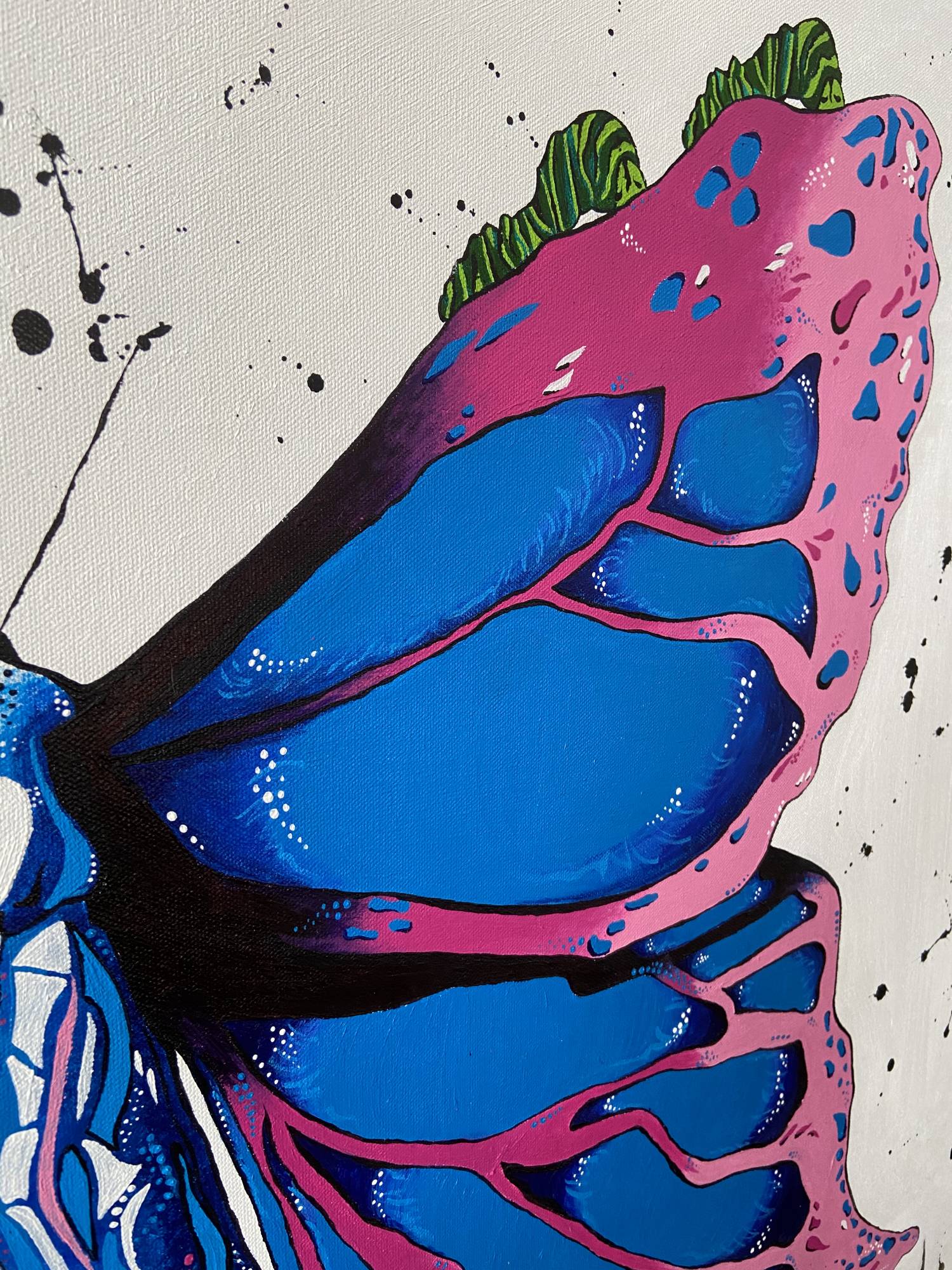 A few weeks after Lazzara learned she was expecting, Camilleri received her own news: she was pregnant with twins. 
"With my cancer, I was told it would be difficult to get pregnant," she said. "My husband and I didn't think it would be possible."
It was, and her due date is two weeks apart from Lazzara's. 
Both agreed not to meet in person so they could keep each other and their future children safe. Even though COVID-19 infection rate was low over the summer, the two deeply understood how important it was to protect their babies. 
"If it weren't for COVID, I feel like we would have seen each other thousands of times, but we're pregnant and we're being cautious," Camilleri said. 
The twins were also inspiration for Lazzara, who had a few ideas sketched but threw them all out as soon as she heard about the pregnancy, which was announced in a very nonchalant way.
"I said something to Taylor like 'Do you think you can sneak in a baby?'"
"When I heard about the babies I was like 'OH MY GOD!' I knew I had to go that route," Lazzara added. 
When it came to piecing together the concept, Lazzara recalled a conversation the two had where Camilleri said the thyroid gland is called the "butterfly gland" due to its shape and as the two got to know each other more, Lazzara's direction became more and more apparent.  
"I wanted to be mindful of her emotions and experiences," she said. "I didn't want to focus on the heavy stuff because Bri is so optimistic. When I found out she was pregnant I decided to go this route because it's the most incredible miracle."
Lazzara used acrylic paint on a large canvas. As she worked on the piece, Lazzara envisioned it hanging in Camilleri's nursery, representing the various forms of rebirth. When the painting was revealed, it was beyond Camilleri's expectations.  
"I'm just floored because it's so personal and even if it weren't there's so much anyone could find in painting," Camilleri said. "There's rebirth in a million ways. Rebirth with cancer, rebirth with two babies. Taylor's piece has a lot of meaning to me because it's not just about the cancer."