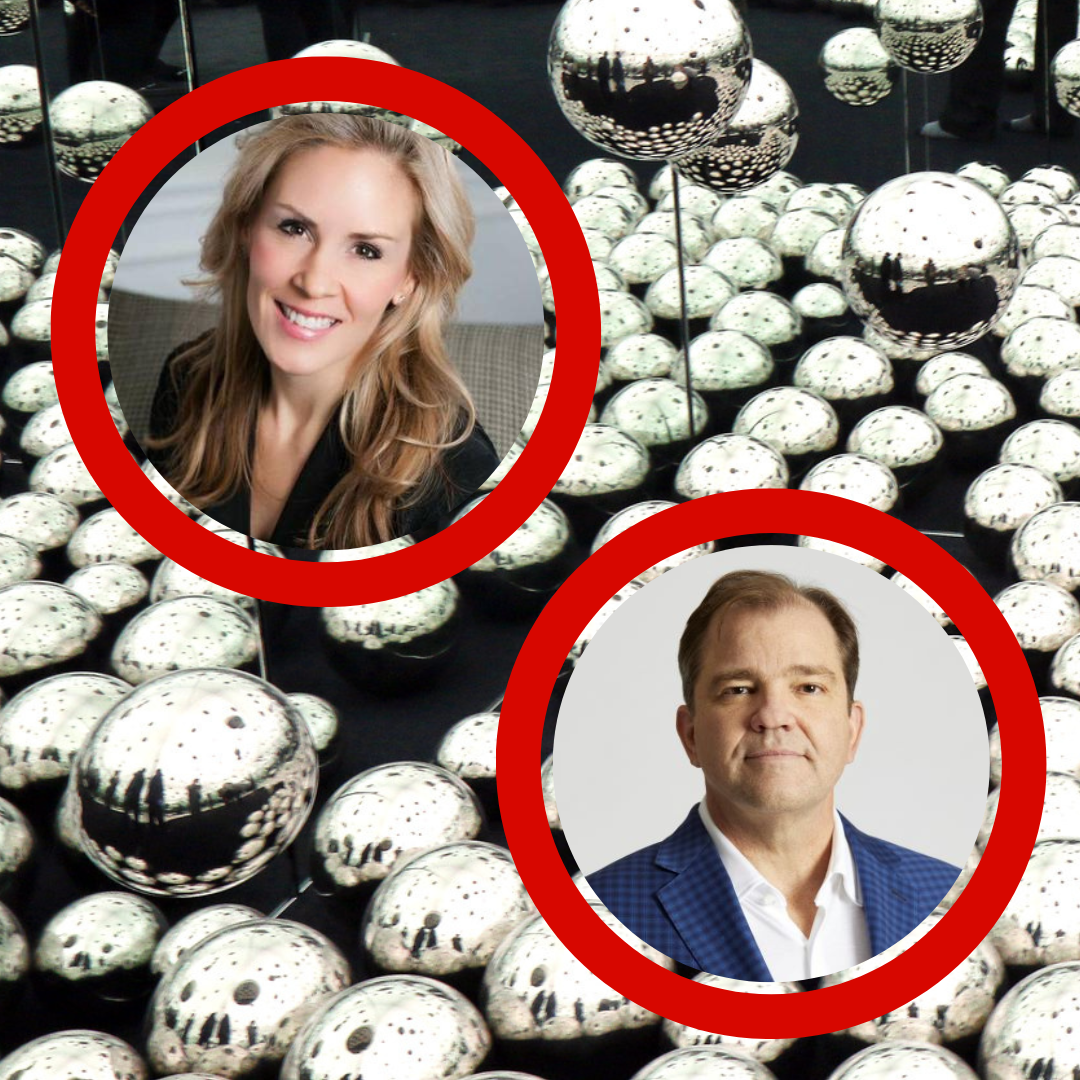 Twist Out Cancer, an international non-profit charitable organization that provides psychosocial support to individuals touched by cancer through creative arts programming, and JOANN, which is the nation's category leader in sewing and one of the fastest-growing competitors in the arts and crafts industry, announced today that Wade Miquelon and his wife, Dr. Katherine Heiden, will serve as the 2022 Brushes With Cancer Honorees.  Wade is the President and Chief Executive Officer of JOANN and Katy is an endocrine surgeon at the Cleveland Clinic.  They will both speak at the 2022 Midwest Brushes With Cancer Art Exhibition and Celebration, which will take place at the WNDR Museum in Chicago on Saturday, November 19 at 7 p.m. 
In support of Wade, and the mission of Twist Out Cancer, JOANN will be holding local fundraising efforts during the month of November at the 20 Chicago-area JOANN stores through coin box donations and round up donations.  Customers can make a donation to benefit Twist Out Cancer by dropping their change in the coin box located at the register or rounding up their total to the nearest dollar at the point of sale.  100% of the donations collected will benefit Twist Out Cancer.  Earlier in the year, JOANN donated $100 gift cards to each of 31 artists that are part of this year's Midwest Brushes With Cancer program.  JOANN will also be enhancing the guest experience by styling the Brushes With Cancer gala event space with custom decor.  JOANN will also provide custom crafting opportunities with Cupixel stations, which pairs state-of-the-art technology with live and on-demand content enabling anyone to experience the joy and satisfaction of creating gallery-worthy art, regardless of their artistic skill.   
"Katy and I are incredibly honored to be recognized at the tenth annual Brushes With Cancer event, and we have been longtime supporters of the mission of Twist Out Cancer," said Wade Miquelon, the President and Chief Executive Officer for JOANN. "The connection between artistic expression and those experiencing challenges such as a cancer diagnosis are strong, and this organization is a perfect example of the power of creativity to connect a community. JOANN is happy to help make this event an experience to remember, and we hope all in the Chicago community will consider donating to support this life-changing organization."
The Brushes with Cancer program is a unique celebration that pairs accomplished Artists with Inspirations, who have been touched by cancer as previvors, survivors, or caregivers.  As the Inspirations share their twist on cancer – stories, feelings, and experiences – the artists create a unique work of art that represents their personal journey with cancer.  The unique artworks that are part of the 2022 Midwestern Brushes With Cancer program can be seen here,     
"We are thrilled to honor Wade and Katy as they have been longtime supporters of Twist Out Cancer's mission and work and are deeply committed to improving the lives of individuals touched by cancer.  Their commitment to the cancer community in both their professional and personal lives is why we have chosen to celebrate them on Saturday, November 19," said Jenna Benn Shersher, Founder and Chief Executive Officer of Twist Out Cancer.  "We are overjoyed with the donations from JOANN as well as their support for our community of artists.  Their support will truly make this an unforgettable Brushes With Cancer Gala as we also celebrate our 10 Year Anniversary."
This year's Brushes With Cancer program features 31 Inspirations and 31 Artists, who are from 17 states and 3 countries.  The Master of Ceremonies will be SaulPaul, who is a Grammy Award nominated artist, and the evening will also feature music from DJ John Simmons.  The co-chairs for the event are Gudrun Wu Snyder and Joelle Billow.
Limited tickets are still available for the Art Exhibition and Celebration for $250 per person, with a set of two tickets available for $450.  Each ticket includes access to the online auction and interactive gallery alongside food, drinks, entertainment, and private access to WNDR Museum's full breadth of interactive exhibits.  Tickets are available here. 
 Located at 1130 W. Monroe Street in the West Loop, WNDR Museum is Chicago's original art and technology experience filled with interactive artworks by cutting edge artists, collectives, technologists, designers, and makers.  The two exhibits feature the work of world-renowned artist Giorgia Lupi and her team at Pentagram Design, who created "Brushes With Cancer," as well as Architect Inti Velez Botero and designer Daniel Mancini from Wanda Barcelona, who are presenting "Woven Wonders."  
If you would like to bring Brushes with Cancer to your region or city, or if you have any questions on corporate partnerships and licensed programs, please send an email to [email protected].