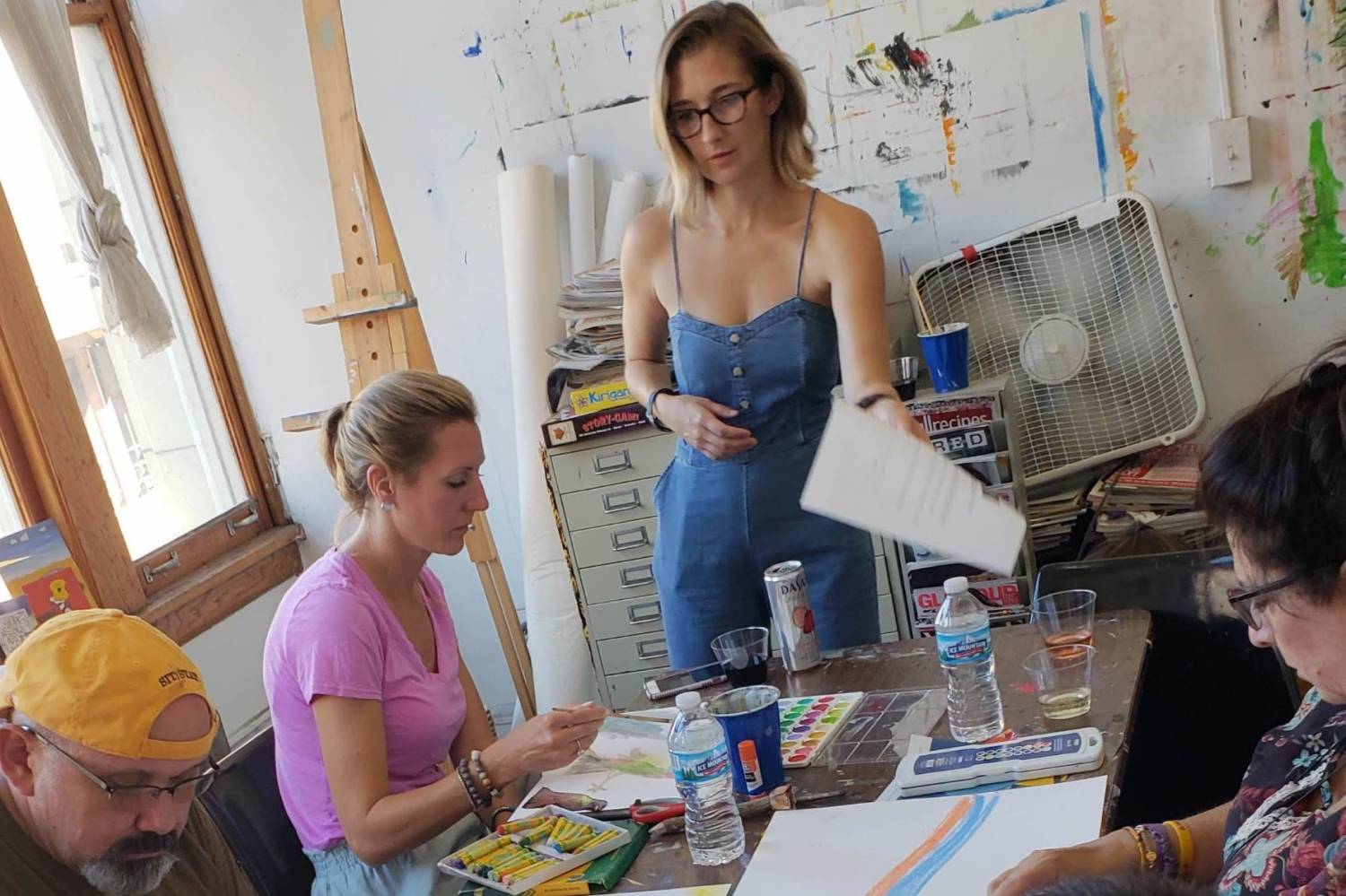 Prior to 2020, Twist Out Cancer held in-person Twistshops .These Twistshops were non-clinical, creative arts therapy based workshops led by a licensed clinician/creative arts therapist. Then, the world was introduced to COVID and Twistshop director and facilitator, Jacqueline Carmody, had to think fast. 
Luckily, the disruption led to an opportunity: moving Twistshops to the virtual realm. 
"It was a big team effort," Jacqueline said. 
Knowing the toll the pandemic took on the Twist Out Cancer community, Jacqueline worked to launch a weekly Twistshop series for those who wanted to utilize art's therapeutic properties. 
"Anyone who needed a creative space could join," she said of the three-month series. "You didn't have to be connected to cancer, they were for anyone looking for connection during the pandemic."
Jacqueline quickly learned that the switch to a virtual program was a hit.
"We didn't realize how far we could expand the program globally, in the United States to rural areas or for people who don't have support," Jacqueline said. "Those are the participants that found the most meaning out of our groups." 
The experience changed how Twist Out Cancer and its community viewed connection – we learned we don't have to be in the same room to access healing opportunities. Since Twist Out Cancer implemented virtual Twistshops, the organization has seen participants from Utah, Northern California, Germany and in rural areas. The Twist Out Cancer team quickly realized virtual programming was a valuable resource. 
"The Tuesday series really got us familiar with what a virtual platform could do."
Moving toward community-focused collaboration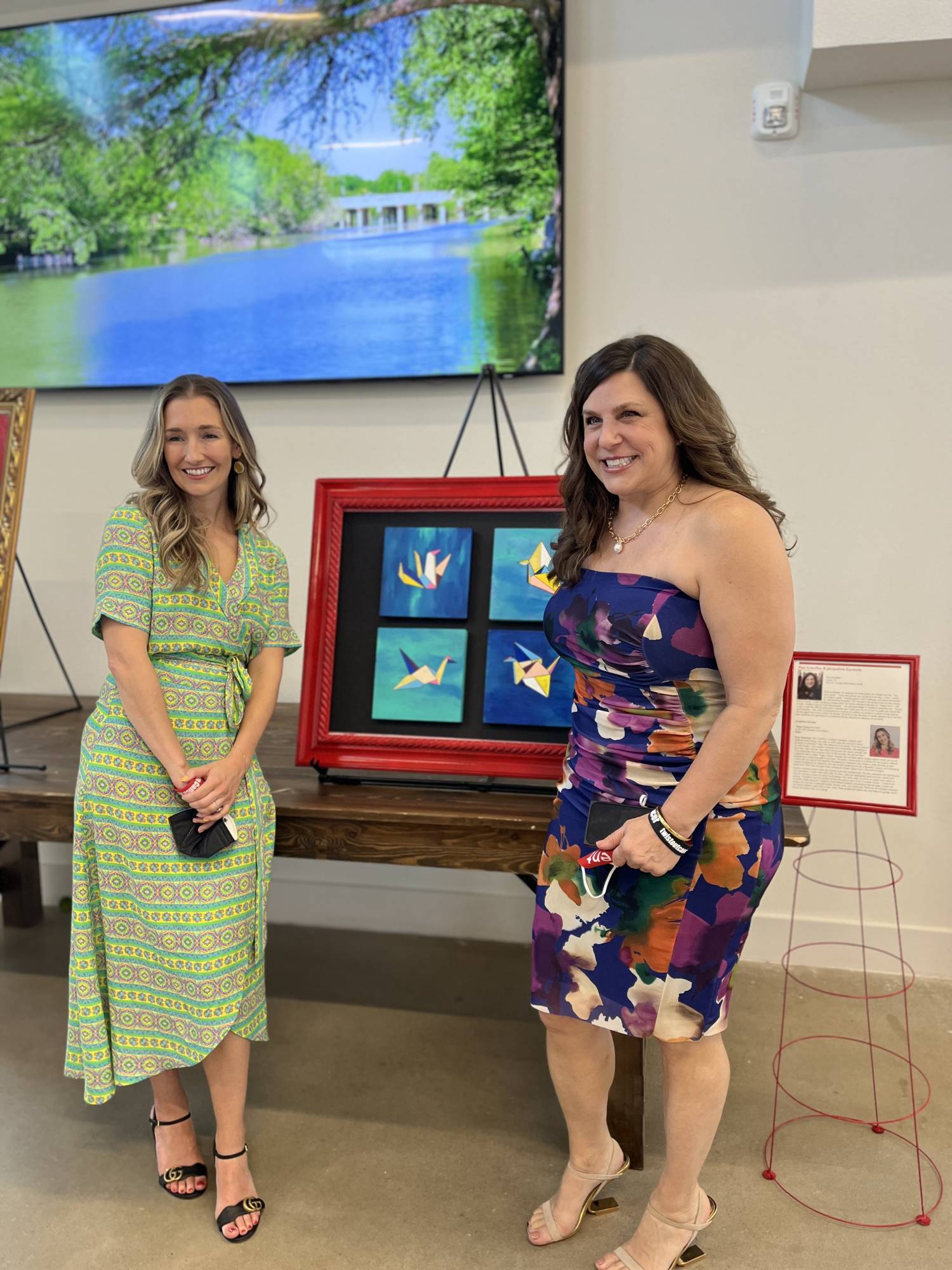 Once the Twist Out Cancer community recognized the possibilities available through virtual programming, Jacqueline thought of ways to boost the programming through strategic partnerships. In January 2022, Twist Out Cancer partnered with U.K. organization, The Breast Cancer Art Project, on a virtual Twistshop. As a result, people logged on from all over the world. 
"That was the coolest Twistshop to date in terms of international reach," Jacqueline said. 
Throughout the year, Jacqueline has been hard at work establishing partnerships with a variety of cancer-centered organizations and with these partnerships, Twist Out Cancer has been able to introduce the Twistshop program to new people, and outside organizations can provide the Twist Out Cancer community with additional resources.  
"We are not a coverall," Jacqueline said. "We don't cover every aspect of the cancer experience – but there are organizations that do."
In addition to The Breast Cancer Art Project, Twist Out Cancer has partnered with Stupid Cancer, Imerman Angels and Living Beyond Breast Cancer, to name a few. 
"That has been something I've enjoyed doing, is meeting new partners," Jacqueline said. 
In addition to transforming Twistshops, Jacqueline is also looking into adding more diverse themes and activities into the lineup. She is also focused on deepening connections through closed groups that dive into specific topics and facilitate deeper connections.
"We just did a group series on the topic of intimacy, and that was powerful. Intimacy and what it means to each person hits differently."
Harnessing the power of virtual connection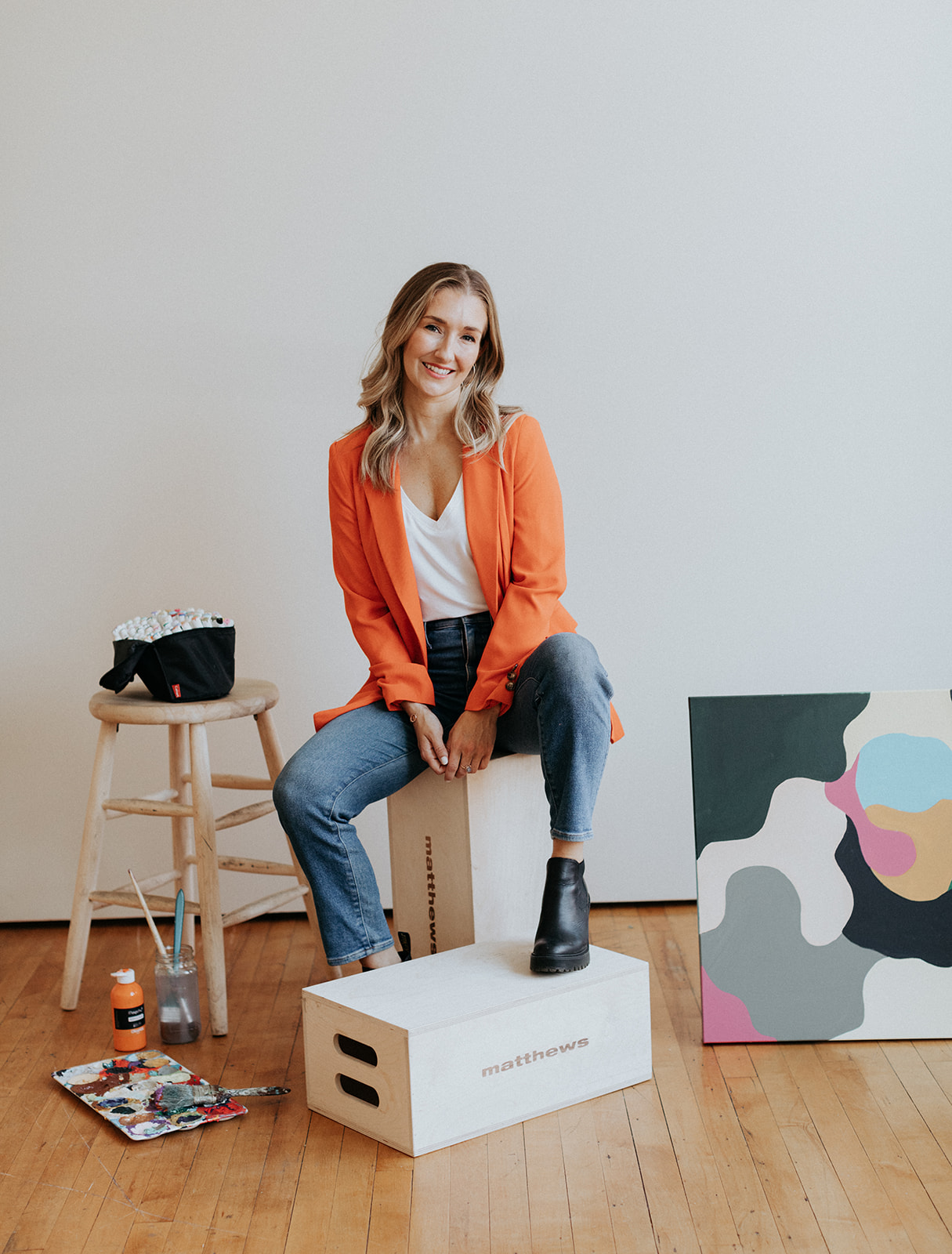 Moving Twistshops to the virtual space also increased participant comfortability. Immunocompromised community members could now safely participate, and anyone who experiences social anxiety can warm up to the program at their own speed.
"Being in person can be really anxiety provoking," Jacqueline said. "Going into a Twistshop, you dont know how meaningful it will be. We provide a safe space with our in-person Twistshops, but the virtual aspect allows people to peek in – they don't have to turn on their camera or microphone."
To provide a safe and comfortable artmaking experience, Jacqueline puts emphasis on the process and not the product. 
"I'm not a teacher, I'm not going to tell you how to make your piece," she said. "There is no final product. Twistshops are all about self exploration, being where you're at and trusting the process. I think that helps people open up more – and if they draw a stick figure or a dot on paper, I'm happy!"
If a participant is stuck, Jacqueline has tips to get ideas and creativity moving. 
"A secret to my process of making art is that I cover the entire canvas with one color just to get flow going and get out of my head," she said. "See what it feels like to get into the sensory experience, because there is nothing more overwhelming than staring at a blank canvas."
By taking away expectations for a final result, participants are able to let their guard down and truly explore their emotions through the art process. 
"Nobody is comparing their art to anyone else," Jacqueline said. "Participants get excited about what they create and have childlike excitement, like "I did this!"
By providing a safe space to create, participants organically start to work together, share supplies, get inspired by one another and open up. 
"It's powerful in many different ways." 
In honor of Jacqueline's dedication to providing the Twist Out Cancer community with healing Twistshops and her inspired vision to grow the program, a new award was formed. The Jacqueline Carmody Creative Artist Award will make its debut this fall and highlights a Brushes with Cancer Artist that has an infectious creative spirit, approaches the Brushes With Cancer process in a unique and curious manner and values the importance of human connection.