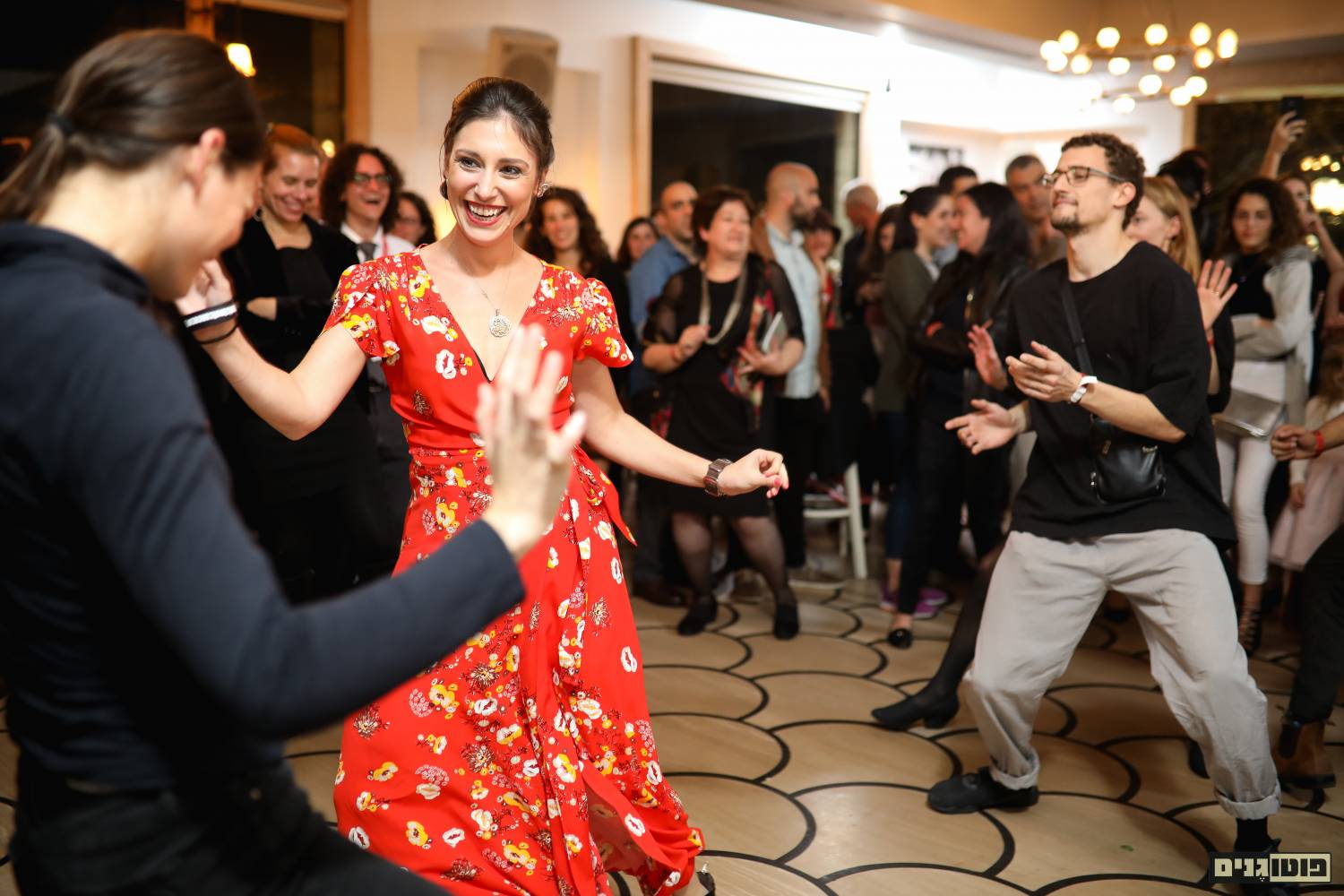 In its 10th year, Brushes with Cancer will host participants from all over the world, including the U.K., Mexico, India and Germany.
But connecting those touched by cancer internationally isn't something Jenna Benn Shersher had originally intended when she founded Twist Out Cancer 10 years ago. It was just an organic part of her life. 
Prior to being diagnosed with Grey Zone Lymphoma at 29 years old, Jenna spent seven years going to school and beginning her career in Montreal. Over those years, she deeply connected with the Montreal community.
"I knew that when I finished cancer treatment, I wanted to do something there because the community had been so supportive to me."
When Jenna became cancer free and founded Twist Out Cancer, she wanted her first fundraising event to be in Montreal. It was a night that was absolute fate. Jenna's friends learned that iconic rock musician Chubby Checker was in town for his 50th anniversary tour. 
Checker's music has long been part of Jenna's life, as her father introduced her to '50s and '60s rock while she was growing up. During her cancer treatment, she did The Twist – a simple move her rapidly changing body could handle – to connect to her love of dance. 
"He was this icon while I was going through treatment," she said. 
Knowing how personal Checker's music is to Benn Shersher, her friends reached out to his management and pulled some strings. The night of his show, Benn Shersher was doing The Twist with the man who inspired one of the biggest moments of her life. 

"It was so meaningful to me because there I was, dancing and healthy with a person who had become so significant throughout childhood, sickness and survivorship," she said. "It was a pretty out-of-body experience."
It was the perfect way to kick off Twist Out Cancer's beginning. Throughout the next 10 years, Benn Shersher, along with members of the Twist community, would connect to thousands of people touched by cancer, across a number of borders.
Cancer knows no boundaries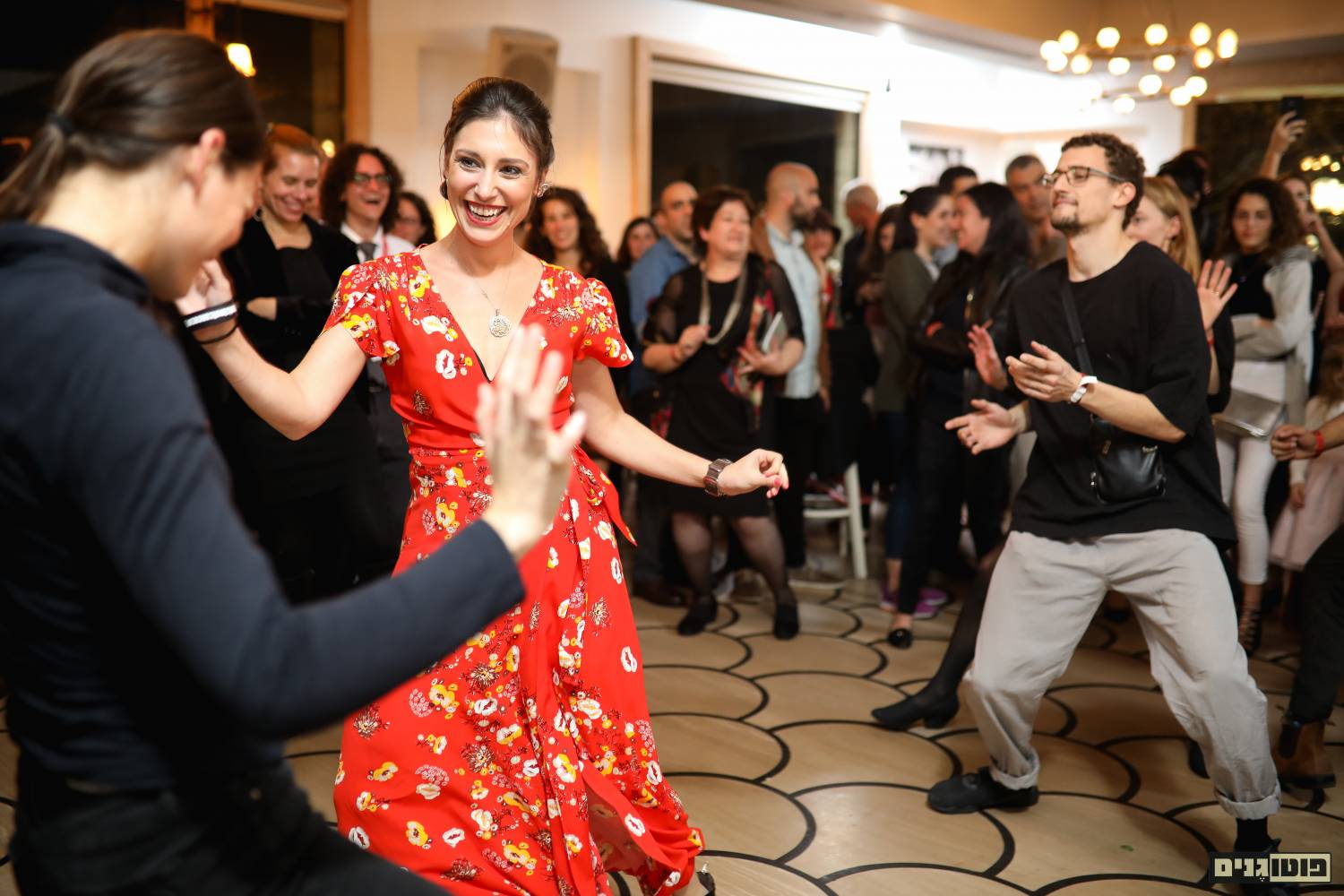 Inviting the world along to share, connect and heal seems like a big undertaking. For Jenna, it's a concept that is universal. 
"Cancer knows no boundaries, so I was never intimidated about launching programs where I didn't live," she said.
The first Brushes with Cancer event took place in Chicago, a natural location for the inaugural event. Jenna grew up in the area, had family there and Chicago had been the backdrop of most of her cancer journey. 
But Jenna knew she had to also honor her passion for traveling and connecting, so she began working toward hosting Brushes with Cancer programs outside of the United States. A feat that took a whole community and a lot of connecting, something Twist Out Cancer Program Director August Spree was thrilled to participate in. 
A cancer survivor, August attended a Brushes with Cancer event by chance – a chance that became life changing. 
"I was like, 'This is the thing that my heart has been looking for,'" August said. "Brushes with Cancer takes points of beauty that can come from painful situations – and they're so hard to see when you're in it."
August approached Jenna and said confidently, "We are going to be friends."
It was the right place at the right time, as Jenna was in the middle of planning a Brushes with Cancer event in Israel, a special place for both women. Already, August knew of an Israeli event professional from the work she did at a youth organization that took her to the country. 
Jenna found someone who could help Twist Out Cancer take the next step toward a big undertaking. 
Coming full circle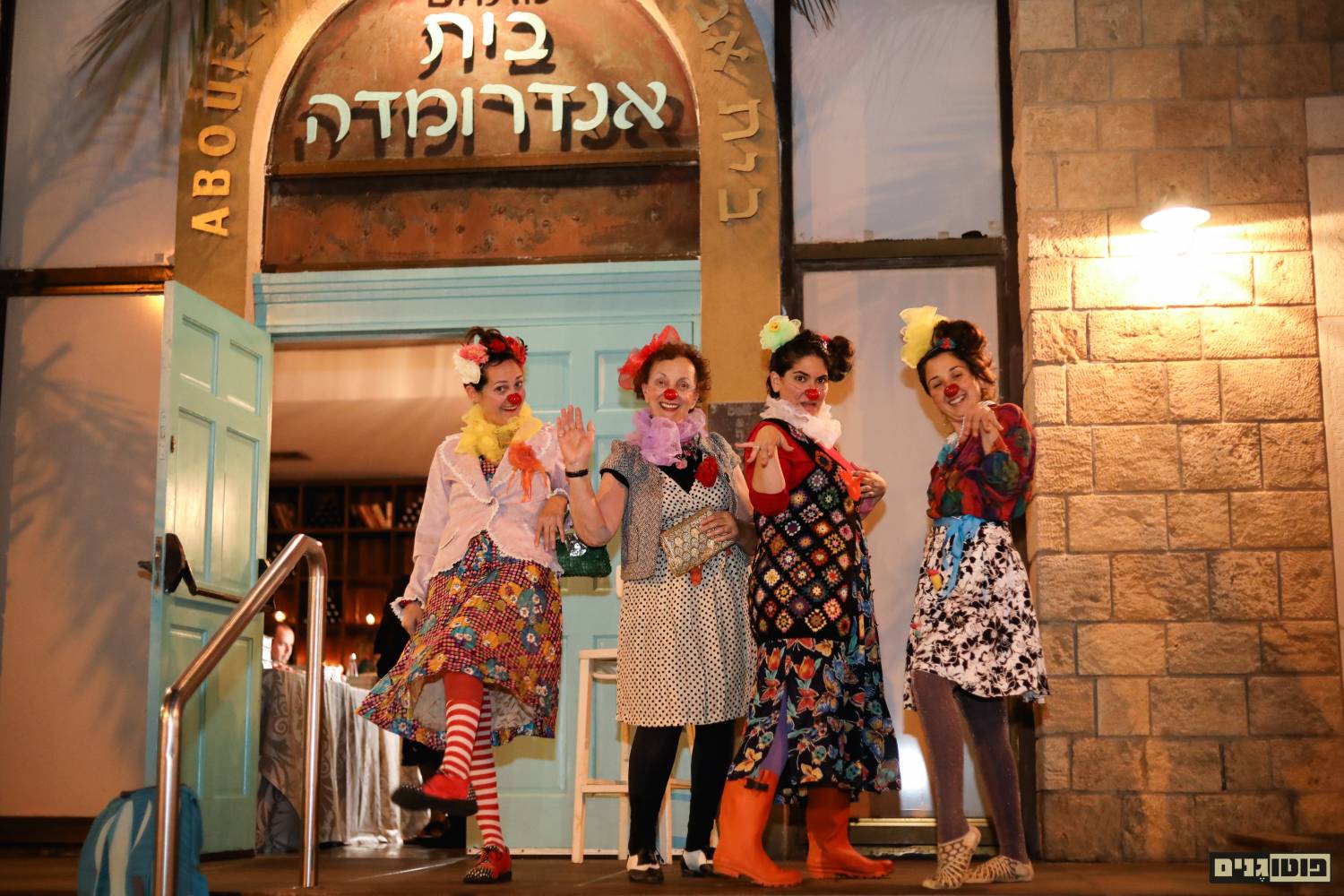 While Israel was not Brushes with Cancer's first international experience, it was the most personal. With familial roots in Israel and her wedding taking place in Tel Aviv, it was only a matter of time before Jenna brought Brushes to a place that feels like home to her. 
However, there were a healthy set of challenges to navigate. 
"In Israel, the biggest impediment for me is the language," Jenna said. "Program books had to be translated into Hebrew, including video. I needed to find people on the ground that were fluent in Hebrew and English that could help with the recruitment process."
Language wasn't the only thing lost in translation. There were also cultural differences between Americans and Israelis. In Israel, it is mandatory for citizens to serve in the military once they reach 18. The experience is expected for Israelis, and also incredibly difficult.
"Parents have to essentially say goodbye to their kids and hope for the best," Jenna said.
"Sabras" – a fruit that is hard on the outside and sweet on the inside – is a colloquial term used to describe Israelis. Tough exteriors are part of the culture out of necessity.
"Giving those touched by cancer permission and a space to talk about their feelings was a unique and novel concept within Israel. To get them involved in the program required a lot of heavy lifting. We had to be strategic on how to approach it."
There was also the diversity in the region to navigate. Being so close to the Middle East and East African countries, the region is filled with different backgrounds, religions and ethnicities. 
Jenna had support, though. During the wedding planning process, she became close with the venue owner Chen Levran, who offered up his venue the next time she needed to host an event. She did, and Jenna and her hardworking team hosted Israel's first Brushes with Cancer and in the same venue as her wedding five years prior.
The international growth continues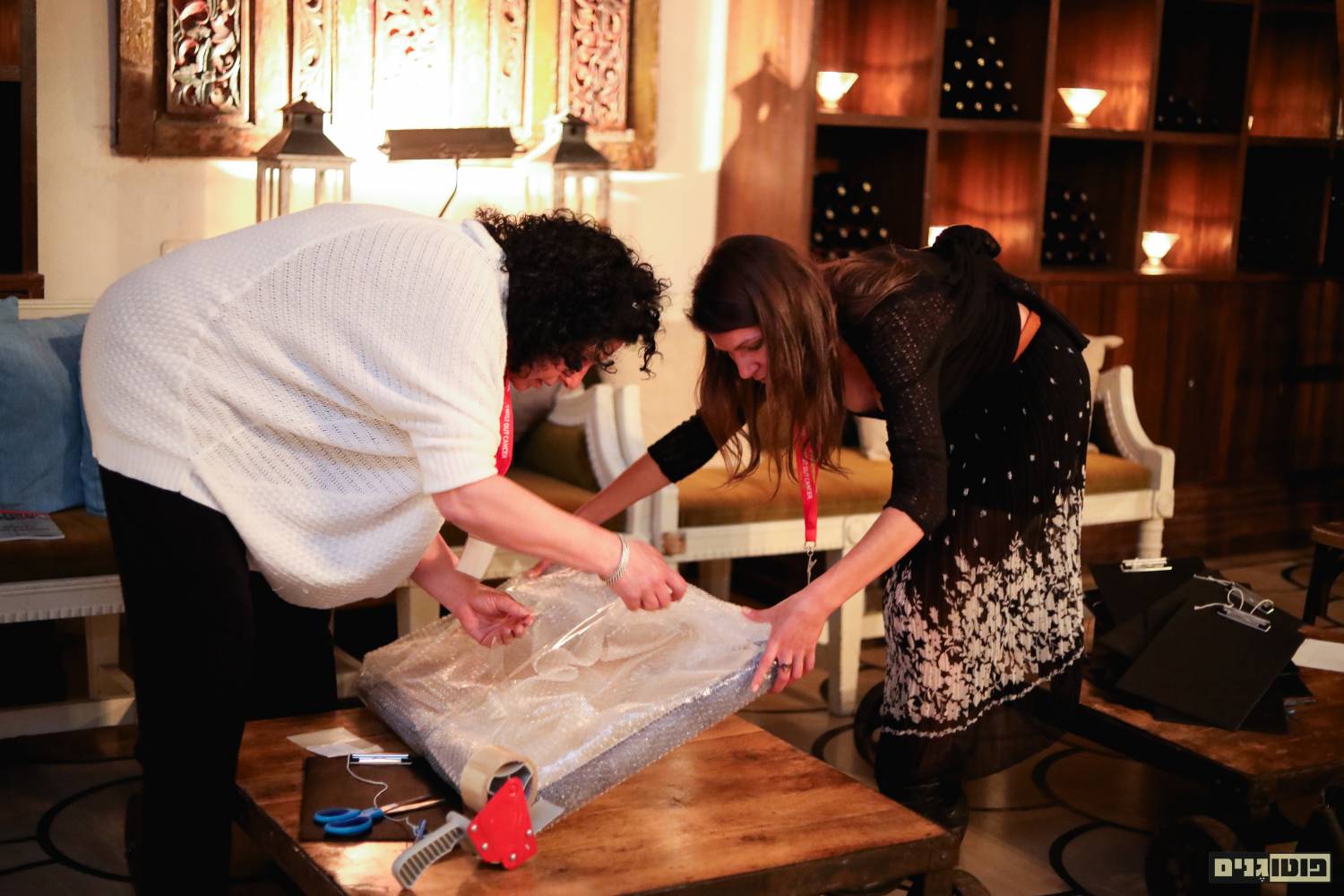 As of 2021, Twist Out Cancer has held more than 20 Brushes with Cancer events in three countries. Artists and Inspirations are welcomed from all over the world, with virtual options making distance less challenging.
"Now that we're living in a virtual space, boundaries don't matter anymore," Jenna said. "Participants can be from all over the world! Up until a couple years ago, we were focused on regions and it doesn't have to stay that way."
Opening up the program internationally also invites cross-cultural conversations that never would have happened without Twist's international influence.
"So much misunderstanding is from non-exposure," August said. "Nothing compared to standing in front of someone and staring at them, eye to eye – that's how to open your world. More often than not, you recognize the ways you are the same. Everyone has the same wants and needs."
Another way Spree appreciates the Twist Out Cancer's international connections is through understanding cultures that are much different than her own. While mentoring an Inspiration in India, Spree learned how different the experience was from her own.
"I think more recently, I've come to see how different cancer is treated in other parts of the world and how important it is to bring more awareness."
Spree gives an example her mentee from India passed on.
"In India, there is a stigma around a woman's body and cancer," August said. "Twist Out Cancer is in a position to give a global voice to people who have dealt with cancer a voice, and provide an opportunity for other people to speak up."
And that voice is spreading. The 2021 Brushes with Cancer virtual events will have the most international participants of any year.
"Ten years ago, I didn't think I was going to get out of the hospital," Benn Shersher said. "To think that 140,000 people have been impacted by our work blows me away. I always said I wouldn't continue to do this if it stopped feeling good, and it has always felt good," Jenna said. "When you have nothing left to lose- dream big."
To purchase tickets to the MIDWEST Brushes with Cancer virtual event
click here.
To purchase tickets to the NORTHEAST Brushes with Cancer virtual event
click here.