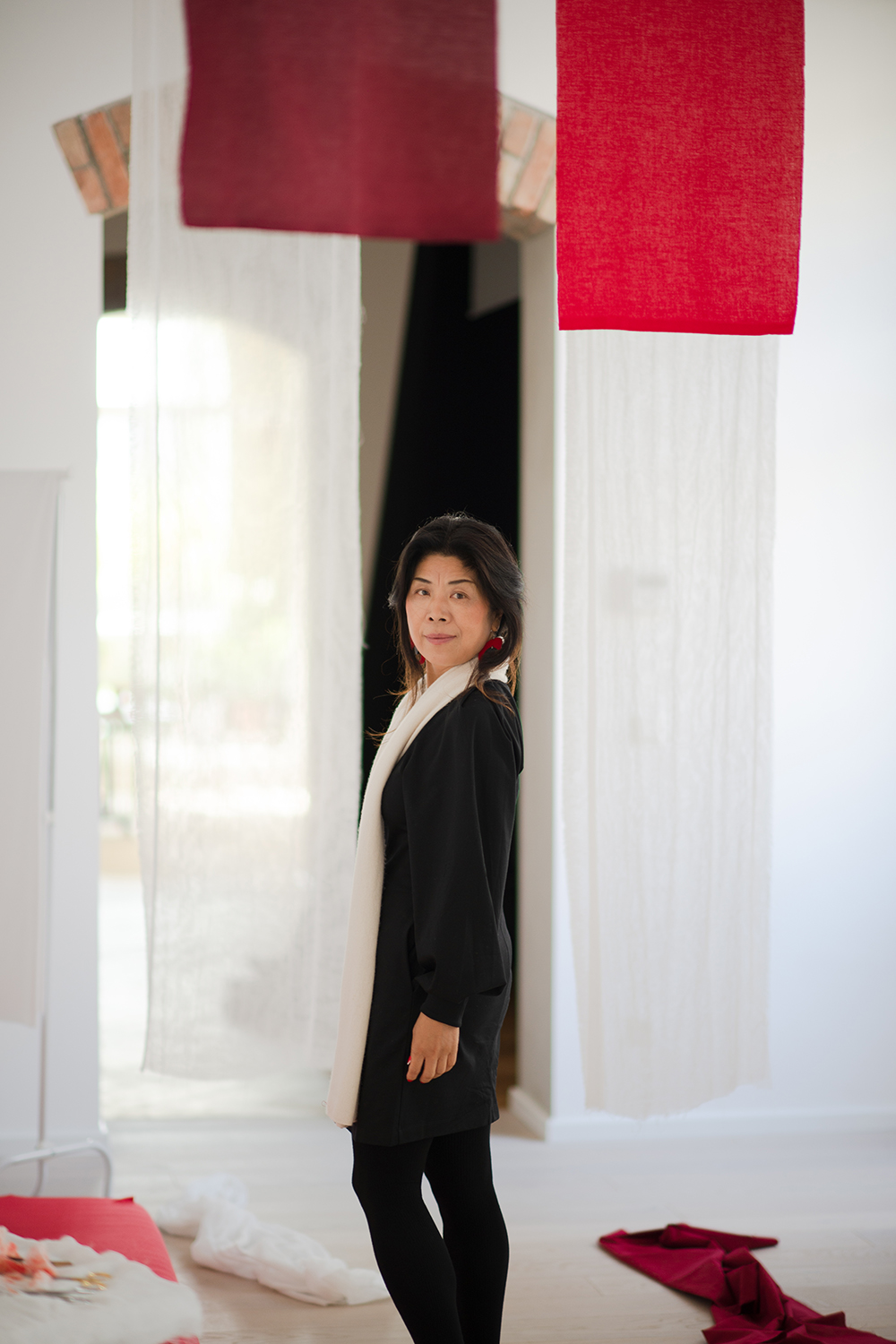 Writing has always been part of Dr. Mei Huang's life. Born in Hengyang, Hunan Province, China, she was praised by teachers for the way she utilized words. 
"Sometimes I didn't know that I wrote wonderful sentences. I was just happy to write."
But over time, Dr. Huang's relationship with writing shifted. Once a tool to connect with joy, Dr. Huang utilized writing's power to get through some of the most unimaginable circumstances. 
At 36, Dr. Huang was diagnosed with colon cancer. And that's when the relationship evolved. 
"Writing is a very quiet and beautiful thing," she said. "It is a way for me to express my life, feelings and experience."
During that time, Dr. Huang not only had to go through the physical and mental toll of a cancer diagnosis but the emotional trauma of infidelity. While in treatment, her son's father had an affair with her sister. 
For Dr. Huang, this betrayal by two people she put her trust in was worse than cancer.  
"I cried while writing my story," she said of how she addressed the simultaneous cancer diagnosis and betrayal. "But it's easier to write down the pain."
But what resulted was a book that has helped other people: Reflections, Love Until Death. Written in 2009 and published in 2013, the book's English translation was published in 2020. 
The book chronicles those painful years, and readers across the world were touched by Dr. Huang's vulnerability. She received many emails, letters and comments regarding the book, with one particular reader writing "after reading Ms. Huang Mei's book, what is the pain of our love compared with the setbacks she has experienced? Hell, let's be strong."
"I couldn't help laughing when I read these comments. I'm very happy to help them," Dr. Huang said. 
But writing isn't the only way Dr. Huang is using her talent to help people. As years passed and healing continued, art started to make a comeback in her life. 
Spreading art's joy throughout Berlin 
Twenty years ago, Dr. Huang did not touch art. 
While it was an important part of her life, the mindset and timing were off. 
"It was a very difficult time," she said. "I had to have money to support my son, who was one and a half years old at the time."
Writing was where she channeled her creativity and healing until she was ready for art to re-enter her life. By focusing on writing and raising her son, she found escapism during a tumultuous time.  
"I am responsible. … I have to work. The success of my work also makes me forget my cancer." 
But when she was ready for art, she went all in. 
Twenty years ago, she founded the German Association for the promotion of international exchange in art and education in Berlin. But when COVID-19 put a halt on international exchange, Dr. Huang channeled her creativity into MovingMeditationArtExperience, or MMAE720.  
The private art space, which aims to connect guests and artists to find joy through art, opened on June 23, 2021 with the project "Love Until Death." 
The opening ceremony caught the attention of many German institutions, including Charite Hospital, Germany's most famous hospital.
MMAE720 was presented with an opportunity to organize a public welfare activity with Charite hospital. Dr. Huang and her team invited their patients and staff to come to MMAE720 to visit, connect and do arts and crafts activities together.
Confronting the ugly with art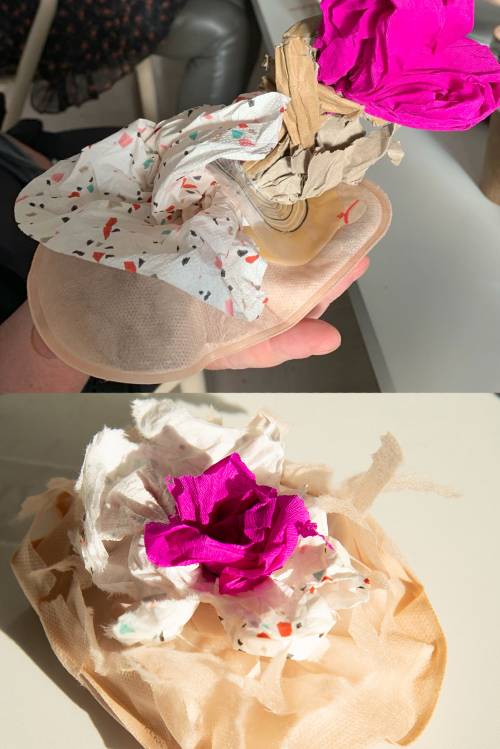 Dr. Huang is specifically utilizing her MMAE720 space to offer emotionally uplifting experiences for those touched by illness. During the Charite session, attendees created art out of ostomy bags. 
For those with ostomy, there is sometimes a feeling of shame and like their ostomy bag must be hidden. MMAE720 flips that narrative, challenging people to find beauty in something society has deemed "ugly." 
"I absolutely didn't want outsiders until I had a stoma," Dr. Huang said. "This causes psychological depression. Now, I create ostomy bags into works of art. I just hope to encourage others to reduce this hidden depression and let society understand people with stoma – because there are some unexpected difficulties in living with stoma." 
An example of this transformation are in the purses Dr. Huang creates out of ostomy bags. It is a way for sick and healthy people to find each other and find beauty in an object that is not associated with beauty. 
"In the sensual and erotic way of dealing with the supposed disability, the work of art on the body helps to develop a strong personality," the MMA720's website translation reads. 
These sessions aren't limited to visual art, either. Dance and music are also a big part of MMAE720's art experience. 
As Dr. Huang worked to grow MMAE720's presence, she sought out similar programs with her colleague, Adela. Being familiar with the United States, Adela brought Twist Out Cancer to Dr. Huang's attention and MMAE720 immediately reached out in hopes to collaborate internationally. 
"Your unit has worked in this field for 10 years and has made great achievements. I hope to have the opportunity to visit your organization in the United States one day."
Until we can meet in person, dr. Huang is hard at work helping others to engage in art's healing potential. 
"I have a special motivation to do art, that is, to share life through art and I dedicate my works of art especially to the sick."
Photo © Isabelle Knispel