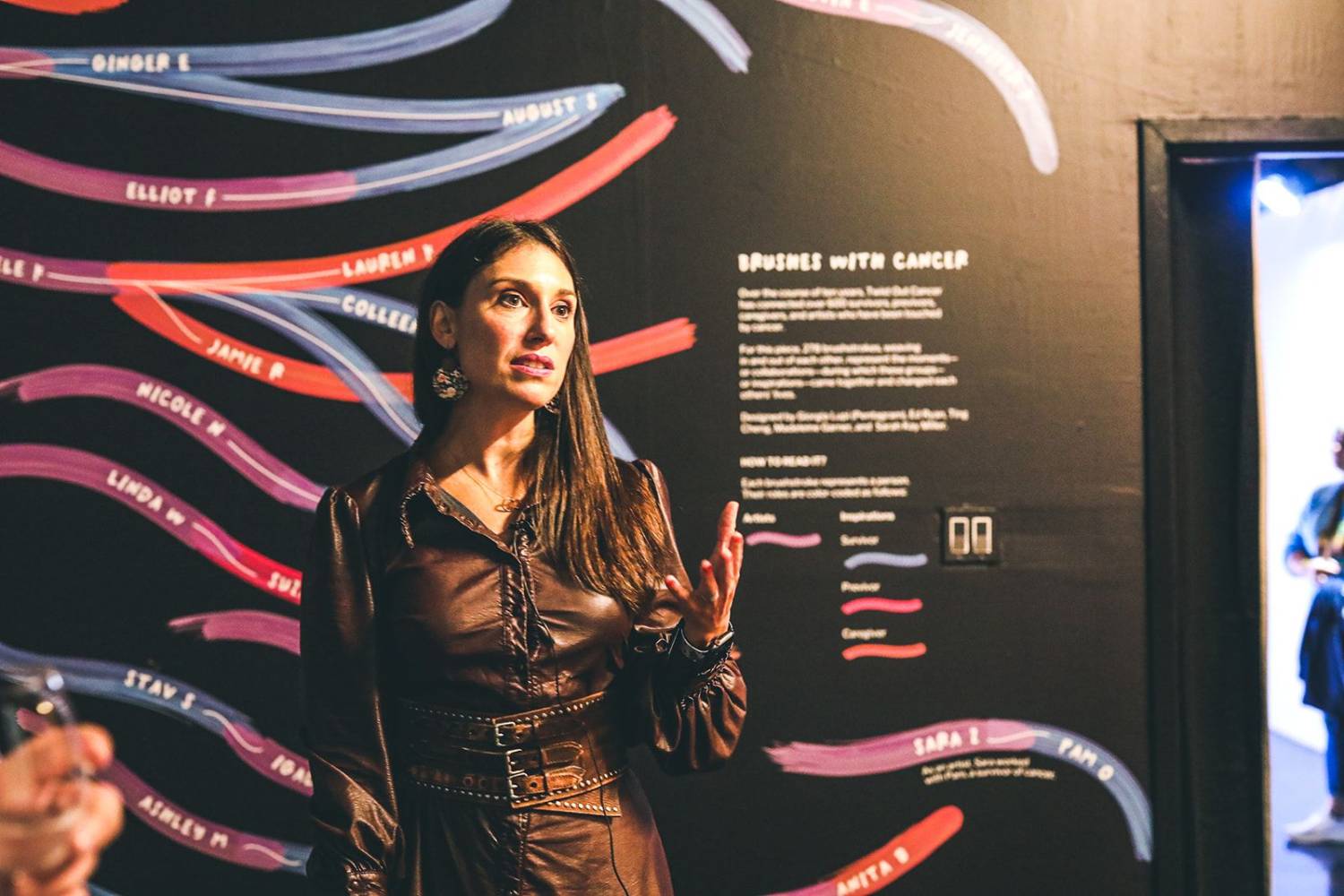 Twist Out Cancer is making some changes in 2024. 
In 2023, we found ourselves with a good problem: Twist Out Cancer received an unprecedented amount of applications for our signature Brushes with Cancer program. 
As the organization's founder and CEO, it was humbling and inspiring to see such an overwhelmingly positive response. It also created an opportunity to look inward and explore how Twist Out Cancer's programming can evolve to meet the needs of our growing community. 
We wanted to find a way to amplify more stories, create a deeper sense of intimacy and give the art longer exposure. In order to do this, we had to restructure how we approach our work. 
The biggest change we're making is how we execute our Brushes with Cancer program. To create more opportunities for Inspirations and Artists, we are shifting from a gala-and-celebration format to hosting intimate and meaningful receptions focused on storytelling with extended art exhibitions.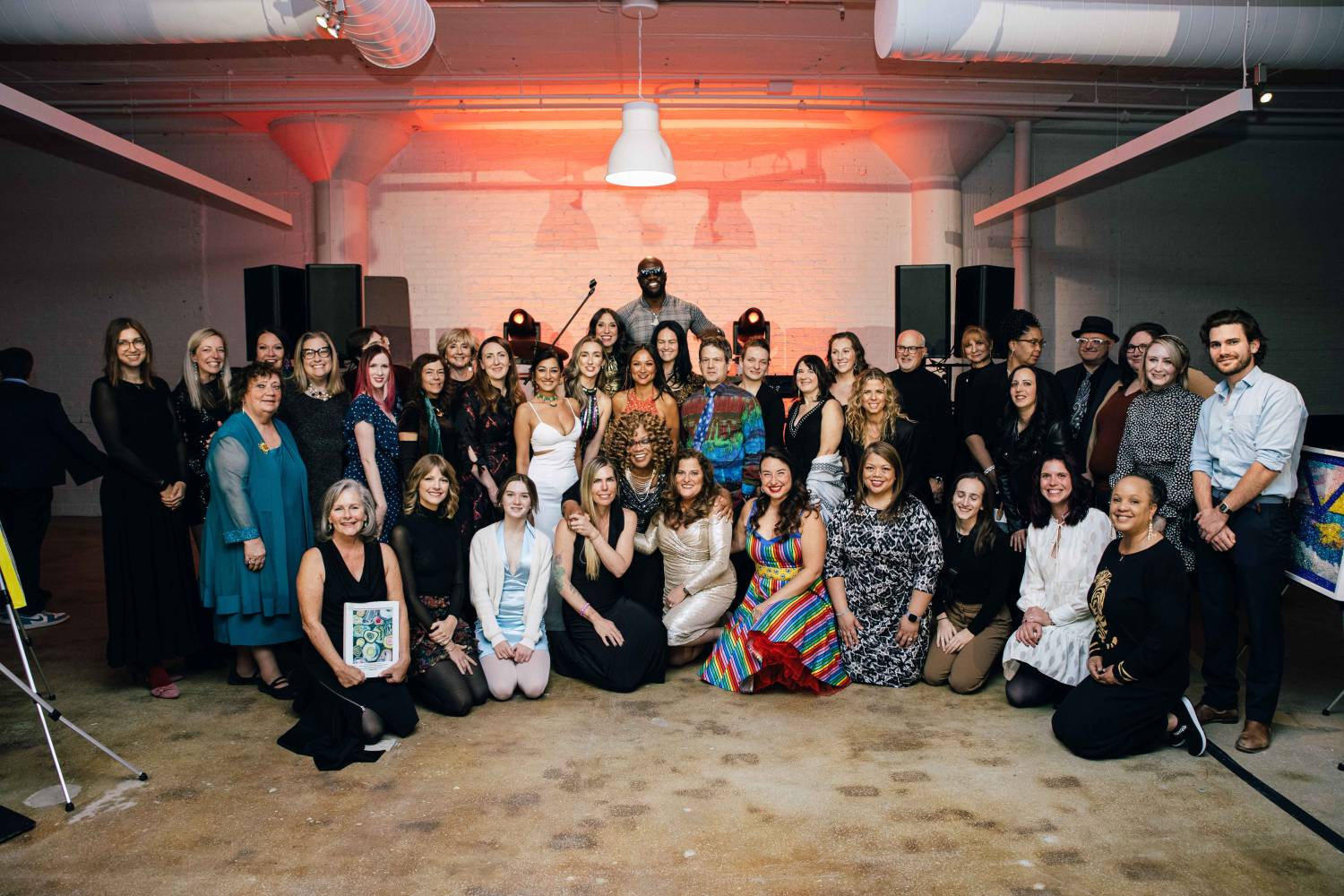 By partnering with other galleries and event spaces for longer periods, there is a bigger opportunity for the community to view and engage with the artworks, and most importantly, learn the stories behind them. 
At the end of the year, we will host a Twist Out Cancer gala that focuses on the full scope of our work, not just the Brushes with Cancer program. In the last decade, we have added Twistshops, Twist Hearts and Brushes Up programs to our suite of offerings and it is about time we celebrate all that we do.
We view this change as an opportunity to celebrate our programming's growth, educate the community, and fundraise to sustain and grow the organization. A gala-sized event takes time to plan, and this model of programming is easier for our staff and board members to scale. As a result, we can immediately respond to our community's needs.
So far this year, we've successfully increased programming with Twist Hearts and our Brushes with Cancer licensed partners. In 2024, you will see more programming and more partnerships—all with the intention to create healing opportunities for more individuals. 
In 2024, we have the ability to impact at least 100 Inspirations through our two open Brushes with Cancer programs (held in Chicago and Philadelphia) and three licensed programs (held in Miami, Detroit and Cambridge, Massachusetts). At the end of the year, we will celebrate the organization's work at a gala similar to the ones we held for past Brushes with Cancer events. 
After more than a decade of leading Twist Out Cancer, I am still in awe of this community. Our growth is attributed to you and your passion for Twist Out Cancer's mission. As we approach 2024, I'm inspired by the opportunity to create more meaningful connections with lasting ripple effects.
Our next open program will be hosted as a reception at Writer's Theatre in Glencoe, Illinois in spring 2024.
With love and gratitude,
Jenna Benn Shersher
Founder and CEO
Want to help grow our mission to share, connect and heal? Our licensed programming plays a big part in reaching more people. If you know of a company or organization interested in hosting a Brushes with Cancer program, email [email protected] to learn more about our licensed programming.