While Sonya Keshwani was diagnosed with breast cancer at 29, she wasn't prepared for how hair loss can affect so many women, including herself. 
"Women don't have options that make them feel beautiful and confident during hair loss," Keshwani said. "Things that are out there make you look like a cancer patient, and I wanted to look like myself."
Hair loss from cancer treatment is not just going bald – there are many side effects that go along with it, including migraines, scalp sensitivity and bruising. With the head being so sensitive during this time, wigs can be extremely uncomfortable. Additionally, there is care that comes with hair loss, including applying SPF, as well as scalp oil massages oils to increase blood flow.  
"I wanted a small collection of beautiful head wraps and couldn't find any," Kashwani said."So I started to create my own head wraps between chemo sessions."
While in treatment, Keshwani launched her business: SyleEsteem Wardrobe. The company makes stylish head wraps that are inspired by hair loss from cancer treatment, but can be worn by anyone. Each wrap is designed by a cancer survivor and the special twist is for every head wrap purchased, Keswani donates a wrap to a cancer patient. There is also an option to sponsor a head wrap donation.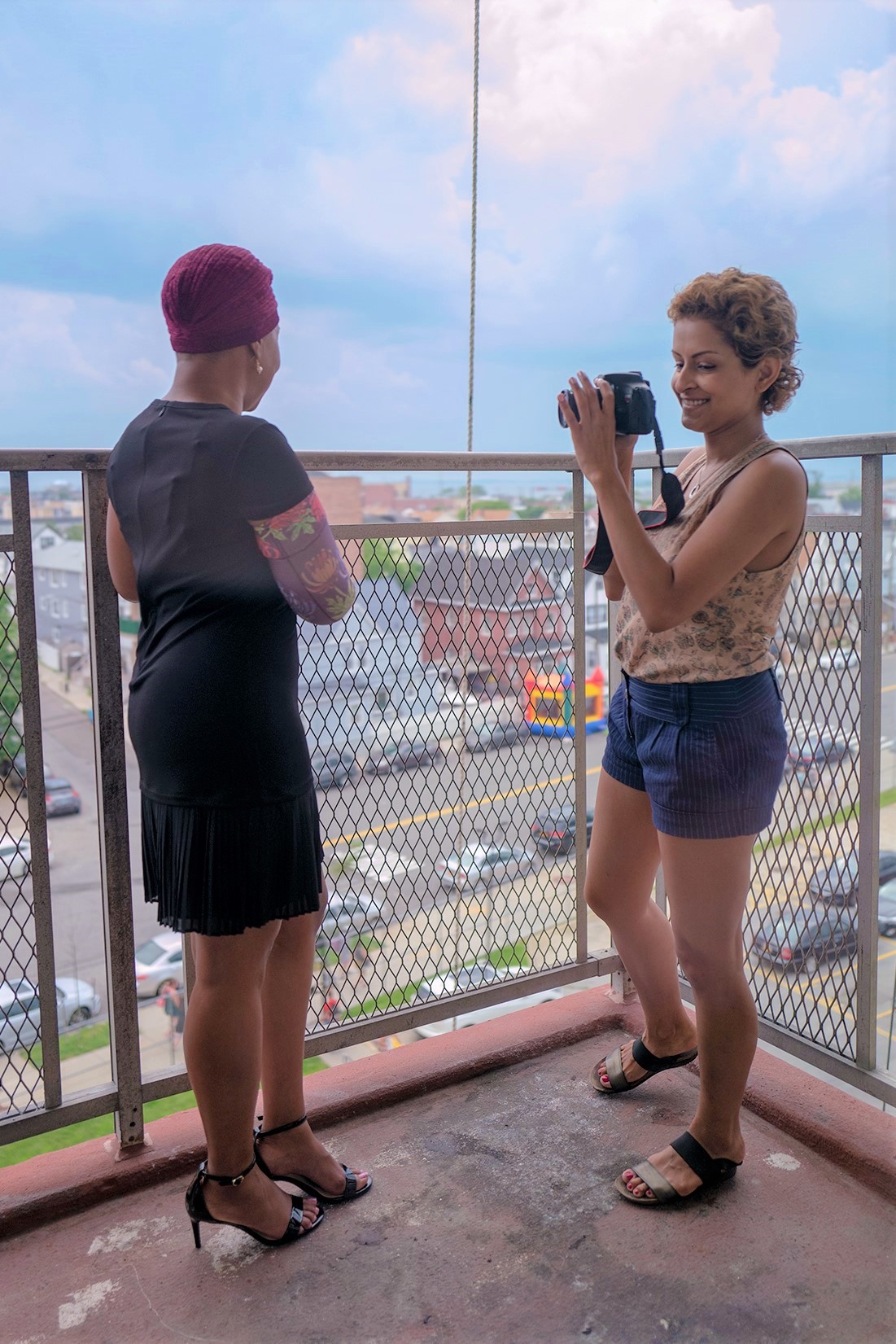 "The business has been a huge part of my journey forward and it has done so much for my survivorship to not only focus on myself," Keshwani said. "Instead, I've been focusing on taking the positive energy I have and giving it out to other women. When you spend time connecting with women on positive things, it just grows your energy."
The business also represents a dream come true for Keshwani, who grew up watching America's Next Top Model and Project Runway and had a childhood dream of being a fashion designer. 
"To go through this lifelong journey to find fashion and have it be memorialized in this way is an awesome thing," she said. 
So, when Keshwani was chosen for 2020 Brushes with Cancer Chicago, it was clear she'd be a perfect match with fashion designer, Sujata Gazder. 
"The first time we spoke, it was easy to connect with her and we share cultural backgrounds as well," Keshwani said. "She understood the dynamic of my situation in terms of my family being my support system. She knows what that's like in an Indian household."
As for Gazder's impression of Keshwani, she said she was blown away.
"She still has such joy for life and has become even stronger than she was," Gazder said. "You can either build yourself into a negative spiral or a positive one. At the end of the day, our essences are just looking for love and acceptance, and in Sonya's case I think she had the chutzpah to fight this battle and get where she is today." 
Gazder is drawn to creativity and originally planned a career in music. Fashion found her shortly after she became pregnant with twins and in 2007, she launched her line. Since then, her designs have been featured in Elite, Lucky, Chicago Magazine and The Chicago Tribune and worn by All My Children cast members, including Susan Lucci.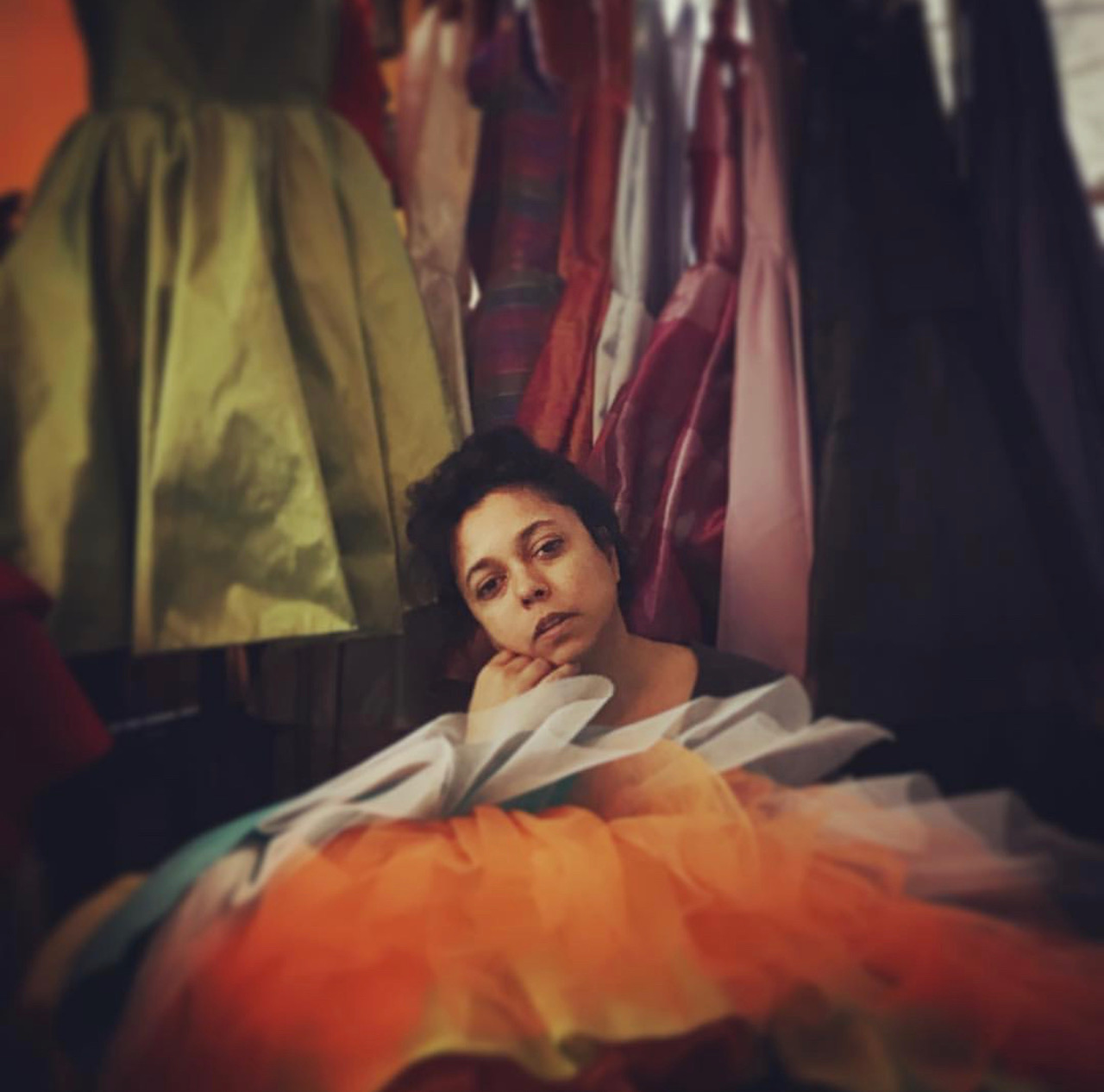 Color and textiles are a big part of Gazder's work and for Keshwani, she carefully chose colors that represent a fighting spirit. The dress Sujata created for Sonya is a vibrant purple, which represents spirituality. Gold is threaded throughout the dress, which Gazder used to represent courage and is stylized as the Tree of Life, representing the support Keshwani received from her family. 
"I was drawn to purple because it is a journey in understanding who you are when you go through a life changing experience like dealing with cancer," Gazder said. "The gold aspect is beautiful, it's got a sparkle to it, it's strength – all things I would associate with someone starting her own business and sticking her nose at cancer."
Finally, Gazder incorporated ostrich feathers all along the gown's skirt, representing plumage and hair loss. 
"I felt plumage was part of her journey," she said. "I used ostrich feathers on the tulle because one thing that stood out was plumage – how women have this strong identity with their hair and whether you want to keep it or don't want to, there's a strong connection and I wanted to reflect that in the piece I made for her."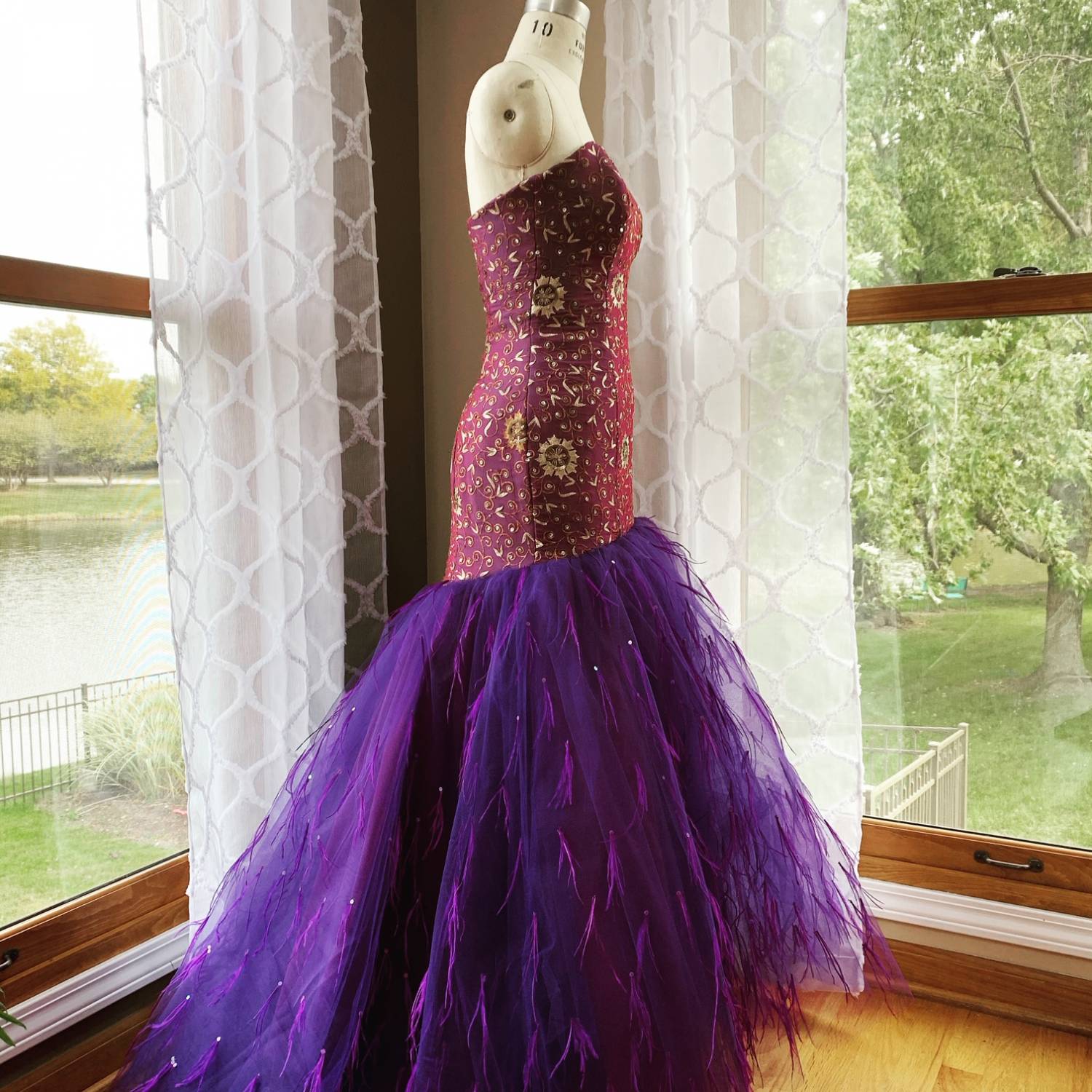 While Keshwani was struck by the vibrant, beautiful dress, the feathers specifically caught her eye. It has been Keshwani's dream to find a beautiful piece that utilizes ostrich feathers in its design – something Gazder did not know. 
"Sujata is crazy intuitive about the person she's working with," Keshwani said. "I just thought it was a beautiful, vibrant-looking dress. I love that this is inspired by a cancer patient because you often think of cancer and think of dark and dreary, but there is so much beauty here too."
In fact, during her first six months of diagnosis, Keshwani banned the C-word in her home due to its negative baggage. Instead, she spent those months focused on her business and how she can put more positive energy into the world. And her strategy has worked.
"What has served me most is my ability to take hardship and turn it into something wonderful and beautiful," Keshwani said.