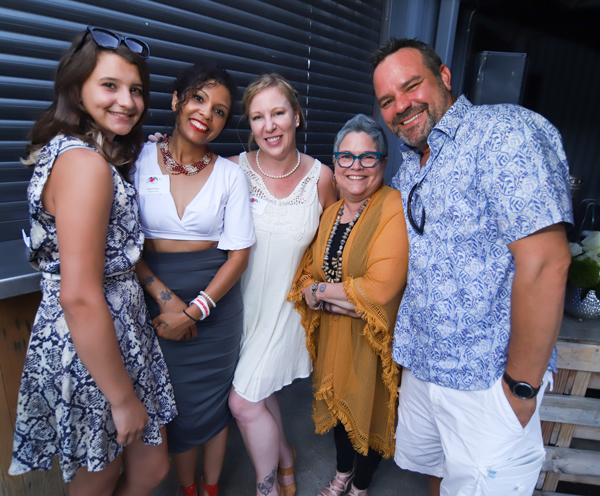 Welcome To Brushes With Cancer Chicago Live Event on November 14, 2020!
Streaming Live and in the comfort of your home! Times they are a changing. While we are hopeful that one day we will have a chance to gather and celebrate with you in person, we are committed to building a meaningful virtual experience that anyone can access no matter where you are. We promise- this is an experience you wont want to miss!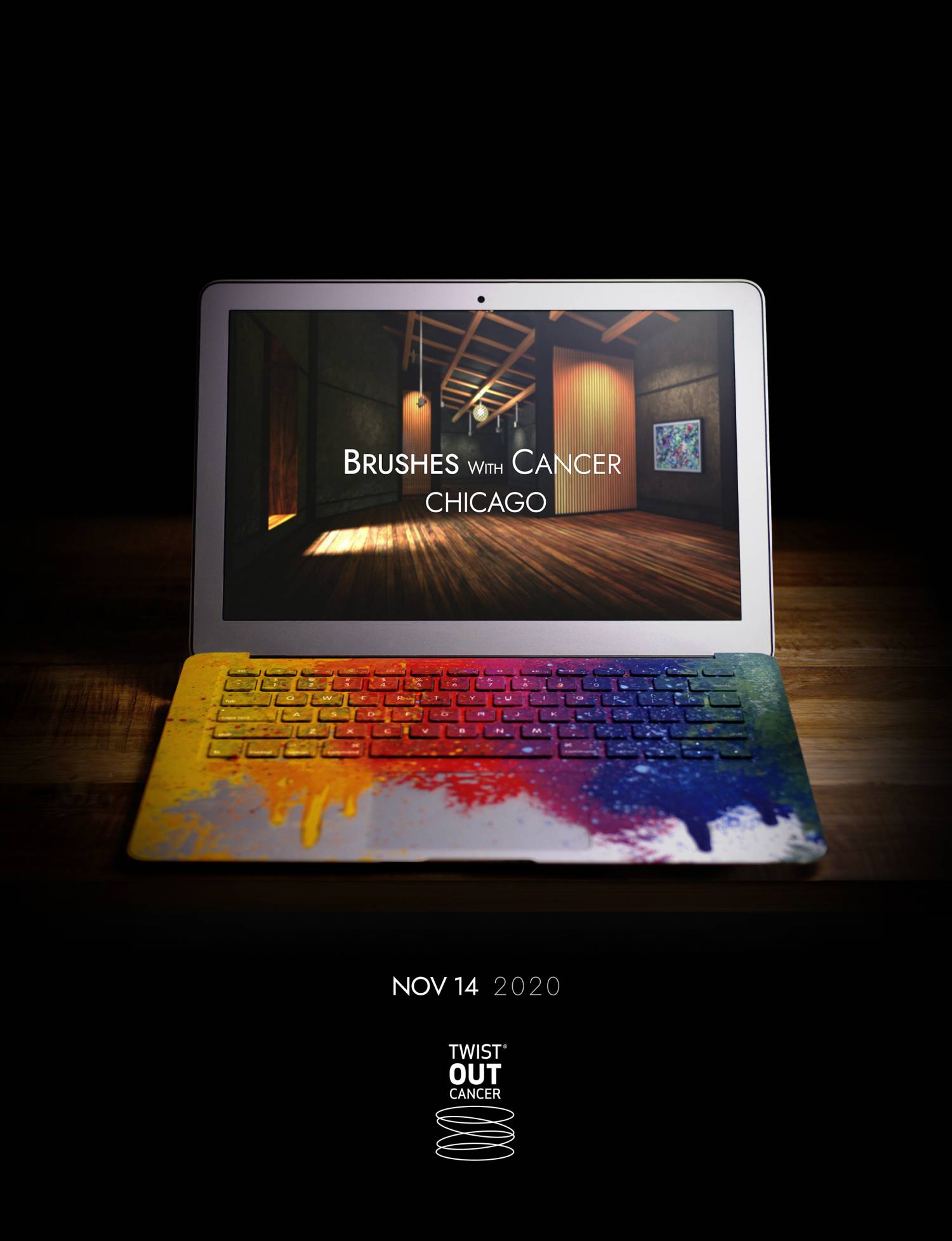 The Program
Brushes with Cancer strategically matches artists with individuals touched by cancer (inspirations). Over a period of 4-6 months, the artist and inspirations work together to build a relationship built on mutual understanding and trust. The artist creates a unique work of art that is reflective of their journey with cancer. The program culminates in an evening of survivorship, hope and inspiration where the art is auctioned off with all proceeds benefiting the mission and work of Twist Out Cancer.
The Participants
Artist
Elya Stumbaugh
Sujata Gazder
Michele Kellner
Dr. David Turok
Nancy Rosen
Elliot Fromm
Kenny Lapins
Marianne DuQuette Cuozzo
Lauren Bullard
Wendy Greenhut
Melissa Burgess
Callie Cullinan
Joey Tea
Jillian Hampshire
Drew and Danielle Garza
John Stumbaugh
Maggie Rife Ponce
Joy Misu Ulrich
Taylor Lazzara
Nicole Gordon
Jacqueline Carmody
Madeline Schultz
Linda Ann Weber
Amanda Brodie Stenlund
Janice Zeuch
Gentry Woodward
Anna Feneis
Dr. David Turok
Inspiration
Ava Blaser
Sonya Keshwani
Jamie Rappoport
Amy Levy
Joni Goldstein
Scott Curcio
Matt Wolniewicz
Catherine Brown
Rachell Entler
Karen A. Pease
Staci Greenfield
Kristine Phares
Elisha-Rio P. Apilado
Hannah Happ
Meghan Healy
Kathleen Brown
Erin Waitz
Kelly Cantrell
Briana Camilleri
Lisa Glick
Elisa Salazar
Maria Fischer
Suzanne Zabawsky
Debbie Lubeck
Jill Schipp
Aubrey Glendinning
Mardi Kaplan
Andrew Nusbaum
Featured Virtual Ticketing Options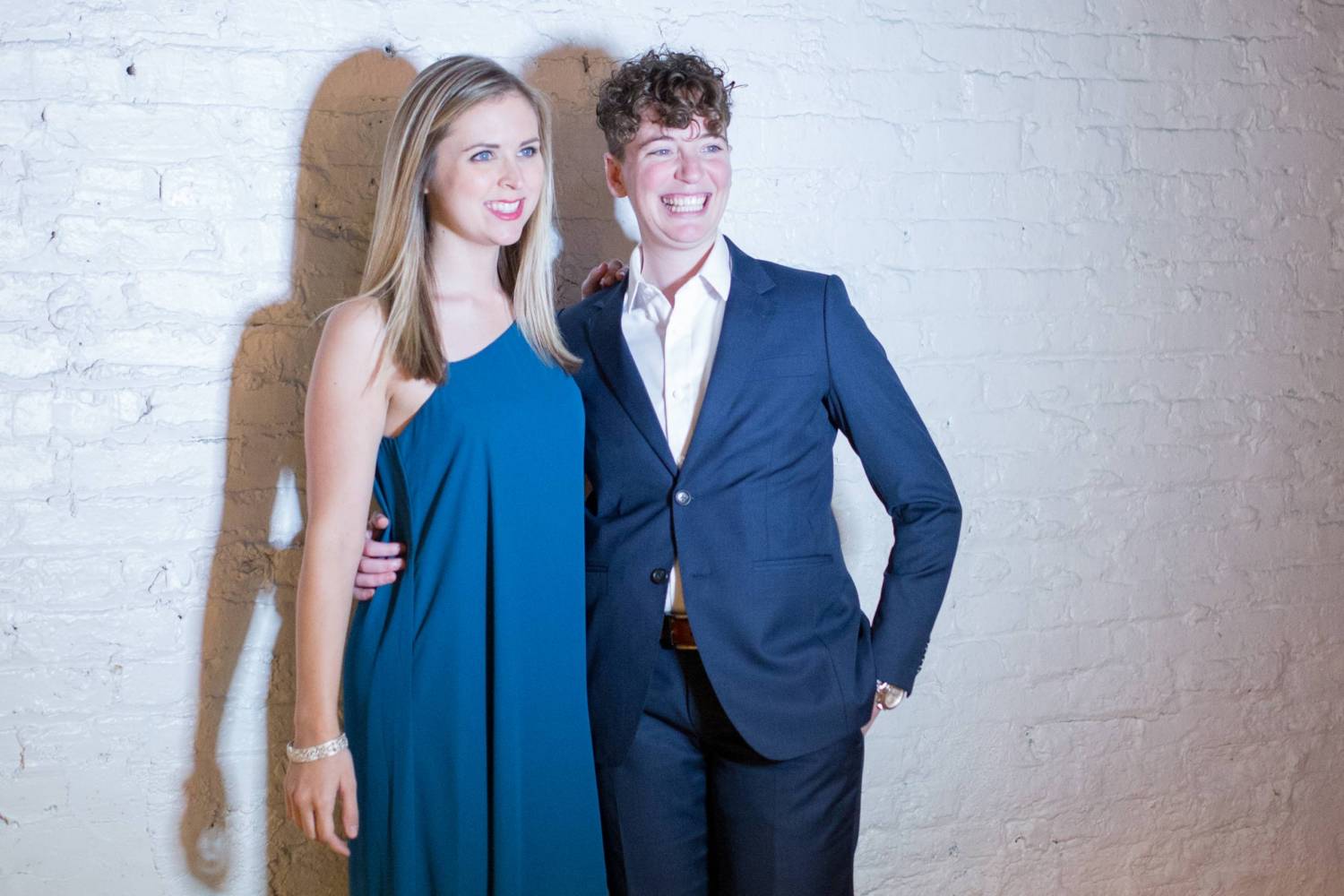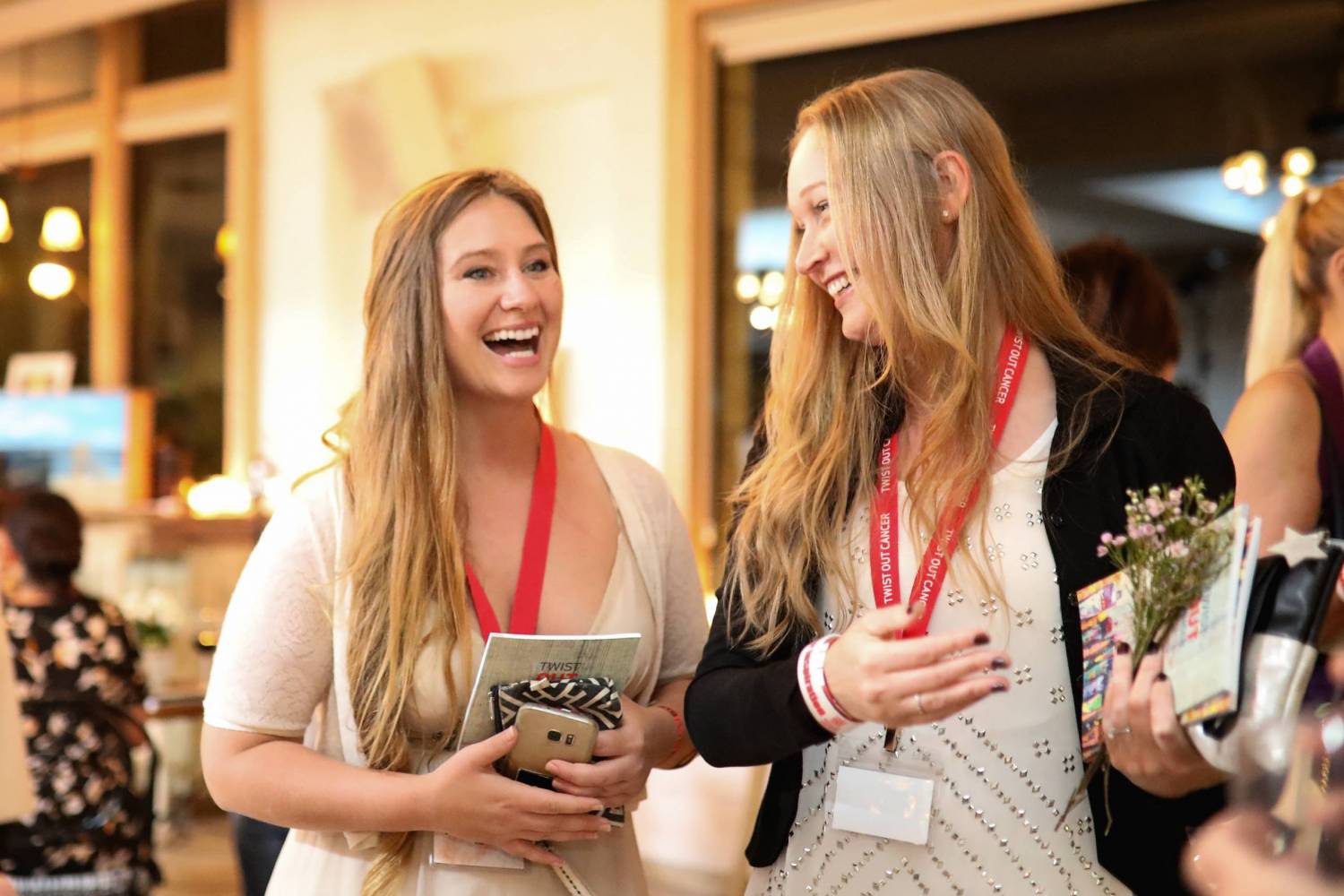 The Team
Board Members
Andrew Edelston, Board Chair USA
Dan Hadad, Board Chair Canada
Sharon Marcushamer, Board Chair Canada
Alana Dugandzic, Past Board Chair USA
Emma Peck Block, Executive Board Member
Erin Green, Executive Board Member
Joshua Taustein, Executive Board Member
Joelle Bilow, Executive Board Member
Arlene Bonnet, Executive Board Member
Stephanie Plein, Executive Board Member
Iris Marreck, Advisory Board Member
August Spree, Advisory Board Member
Eryn Bizar, Advisory Board Member
Becky Galvez, Advisory Board Member
Jennifer Katz Margolis, Advisory Board Member
Rachel Kunkel, Advisory Board Member
Charles Shaw, Advisory Board Member
Jacqueline Carmody, Advisory Board Member
Jeffrey Guerrero, Advisory Board Member
Dr. Gena Khodos, Advisory Board Member
Gudrun Synder Wu, Advisory Board Member
Mardi Kaplan, Advisory Board Member 
Kristine Mykulowycz, Advisory Board Member
Ella Hawk, Advisory Board Member
Jon Goldberg, Advisory Board Member
Kimberly Kass, Advisory Board Member
Event Honoree
Daniel Glick, @properties
Host Committee
Nicole Dicks
Kenny Lapins
Jenny Lev
Scott Novack
Sujata Gazder
Gina Tabascio
Charleen Recto
Lisa Dorfman
Staff
Jenna Benn Shersher, Founder and Executive Director
Amelia Hanrahan, Program Director
Dr. Lauren Zaluda Rynar, Clinical Director
Jacqueline Carmody, Licensed Clinical Art Therapist
Lindsay Patton, Communications
Sophie DeGeest, Digital Marketing Strategy
Ellie Monieson, Intern