Claudia Magnotte & Judy Bowman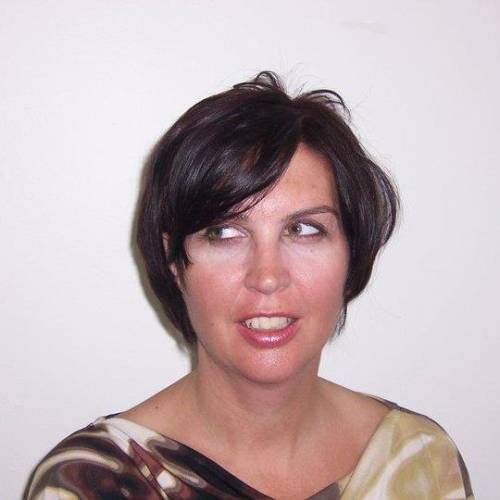 Claudia Magnotte
Roseville, Michigan
3-time survivor
​​Twist on Cancer: You know the quote, "Dance like nobody's watching" and "Stop and smell the flowers"? Those must have been written by a cancer patient. I was able to deal with breast cancer by just slowing down. I would go to my backyard and take off my shoes to ground myself. I looked to the sky for advice. I even took up painting and gardening. This is why it is my personal mission to tell everyone to get their mammograms done. Also to get genetic testing done if they have a family history of breast or ovarian cancer. Know your body. You take care of everyone else make sure you take care of yourself too. Early detection saved my life.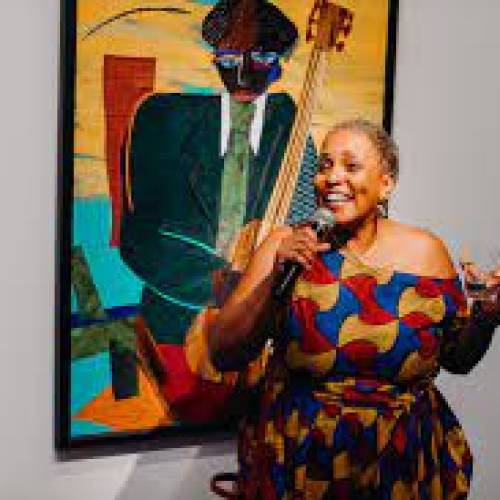 Judy Bowman
Romulus, Michigan
https://www.judybowman.com/
"I Still Rise"
Collage
22" x32"
$2500.00
Artist Statement: As a collage artist, it is my job to tell the story. I love the process of finding the right papers, the right colors and textures. With these things, I create a visual emotion.
After spending time with Claudia, I could tell that she was a strong woman and had the determination of a survivor. She told me her story and I was moved. It is no wonder when I asked Claudia how she wanted me to create our piece, she described a Phoenix rising from rubble. She is that Phoenix! My collage is one of determination, strength, courage and power! I am honored to be a part of her story.