Elizabeth Rogers & Annie McAulay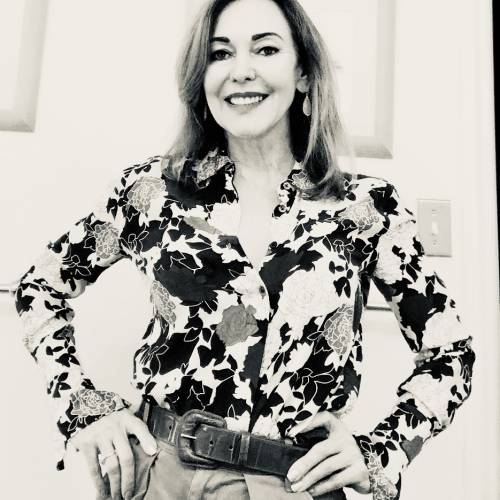 Elizabeth Rogers
Austin, Texas
Twitter: @lonestar_lawyer; Instagram: @austinatty Linkedin: Elizabeth Rogers
Survivor and fighter of ALK+ cancer
Twist on Cancer: To me, being the oldest among my siblings and cousins meant needing to be the toughest, wisest, and the example-setter. It also meant hiding fear, sadness and uncertainty. Then, two days before Mother's Day in 2019, I got diagnosed with ALK+ cancer, a rare form causing genetic mutation of cells. It was then I realized my "twist" on cancer, and a twist on a lifetime pattern of behavior– I started allowing myself to be vulnerable by allowing others -- who I'd loved, "mothered" and mentored -- to help me through my weaknesses, anxieties and sadness. Because they held me up with their love, prayers and positive energy, it freed me to focus on strengthening my body and spirit for the journey. Through this personal transformation, all of us experienced a spectacular transformation of our relationships with each other. We have spent more time together, than ever before, enjoying life's simple pleasures and checking off bucket list wishes.
It's likely no coincidence that Brushes with Cancer and I met. Part of my lifetime behavior pattern has involved communicating through art (short stories, dance, paintings and sharing lyrics of music). The new "vulnerable" me is slowly transforming this pattern because, with the armor down, I now more deliberately voice my emotions. But, I'll always be an arts enthusiast because there always will be a place in this world for expressing ideas, emotions and views -- through movements, sounds and pictures – in a way that just can't be said in words. With that in mind, I invite you to enjoy Annie McAuley's beautiful interpretation of my cancer journey. Overall, her painting perfectly delivers an abstract expression of my infinite gratitude everyone who has gotten me this far.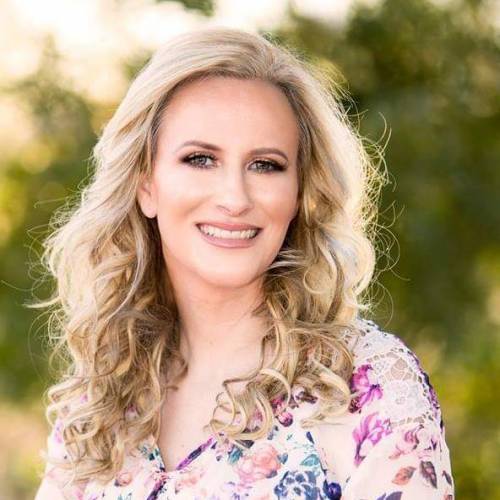 Annie McAulay
www.anniemcaulayart.com, www.fineartamerica.com/profiles/annie-mcaulay
Instagram.com/anniemcaulayart, facebook.com/anniemcaulayart
"Bright Star"
Oil on Gallery Canvas
24in x 30in x 1.5in
Artist Market Value: $1500.00
Artist Statement: "Bright Star" is a painting inspired by the journey that Elizabeth has gone through with her brush with cancer. It has significant symbolism and meaning to her, as well as being the name of her personal trial treatments. The painting represents the family and friendships of those who encircled and lifted Elizabeth up when she needed them most.

It was important to Elizabeth for the painting to have a blue starry sky with one large star representing her treatment. The 'star' is represented by the sun, casting radiant light and providing solace after the storm, Its illumination provides vision and hope, while diminishing all darkness. The blue sky gives way to the parting clouds revealing precious moments in time… when Elizabeth's daughter was a ballerina, story-time with her grandson, all the while being watched over by guardian angels.

The desert was also a vital inclusion for Elizabeth. It is speckled with the new life of yellow desert poppies, similar to those in El Paso. The El Paso Christmas Star and the Austin 360 bridge make a discreet appearance, representing well-traveled roads and significant memories. An abundance of spirit animals are hidden in this painting to seek: Elephants (Elizabeth's favorite) for luck, frogs for the spiritual healing of 'Kambo' by Elizabeth's cousin, swans for grace and transformation, eagles for power and courage, koi for perseverance and strength of purpose, lizards for regeneration, and many more animals hidden throughout.
May this piece reflect the journey, strength, and love within and around

Show them some love and tell them how you feel.
This match is generously sponsored by Susan Eisen Fine Jewelry and Watches Austin • El Paso