Garrett and Kelsey Ozar & Erin Harris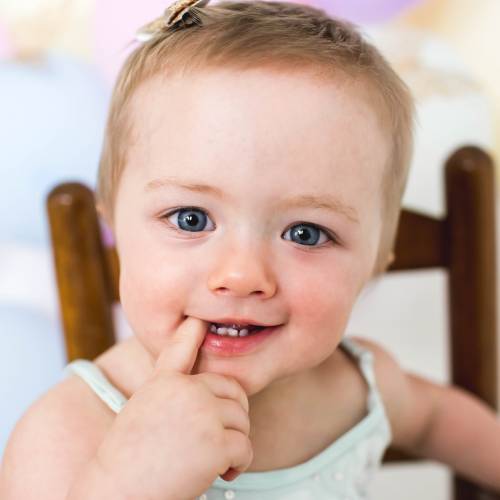 Garrett and Kelsey Ozar
Austin, Tx
@tinywarriormama
Everly was born with high grade Glioblastoma. She has been tumor free for 13 months (since she was 3 days old).While having a sonogram just before Everly's due date, a mass the size of a plum was found inside her Temporal Lobe. Everly was born later that day.

Three days into her life, Everly underwent an excruciatingly long surgery while the late hero, Dr. Tim George, performed a miracle by carefully removing the entire tumor, which later was found to be a nasty and aggressive cancer.

Initially, doctors didn't provide a lot of hope. While there are amazing doctors and nurses out there-we have learned that you have to be your own advocate. We did not give up until we found a team that aligned with our philosophy around hope. As her advocate, our focus was on finding the best resources we possibly could and making sure we were heard.

Because Everly was so young, she didn't know what was going on. As she was receiving chemotherapy at St. Jude's, she would be laughing, playing, and enjoying being with her family.

She wasn't thinking about how Glioblastoma consistently and quickly takes lives. She wasn't thinking about the side-effects of chemotherapy. She was in the moment. She was healing.

Everly is now 14 months old. Walking, talking, singing, and dancing every day.

She truly is the best teacher we have ever known. She has taught us that through adversity, no matter how difficult it is, you cannot retreat into yourself. You have to choose to embrace life and love. Life was (and always will be) happening for Everly, not to her.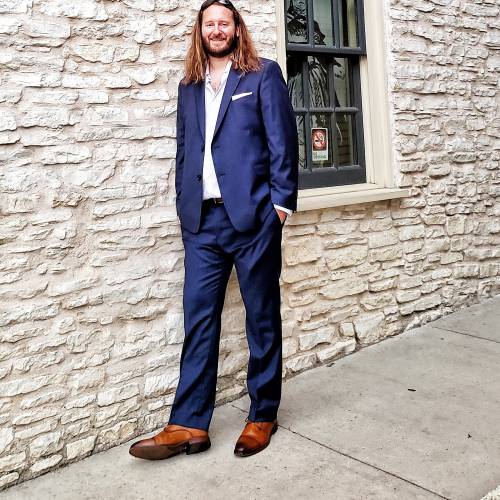 Erin Harris
Harrishandcrafted.com
@harris_handcrafted
"Moments With Everly"
Wood
46" x 11" x 2"
Artist Market Value:$595
Artist Statement: I was paired with a family who has been through so much in such a short time. Their daughter Everly has had the odds stacked against her since the moment she was born. She entered this world with a large brain tumor that required a 5+ hour surgery 2 days after birth. She has defied the doctors and just celebrated her 1st birthday.

I'm humbled and overwhelmed to be able to share their story in my own way. The sound-wave was created using audio from several videos of Everly, thus "Moments With Everly".

It features an African Mahogany backing board with subtle colors used for the sound-wave portion. Each color used represents one of the moments used, and like life, creates a collection of moments that make up the big picture.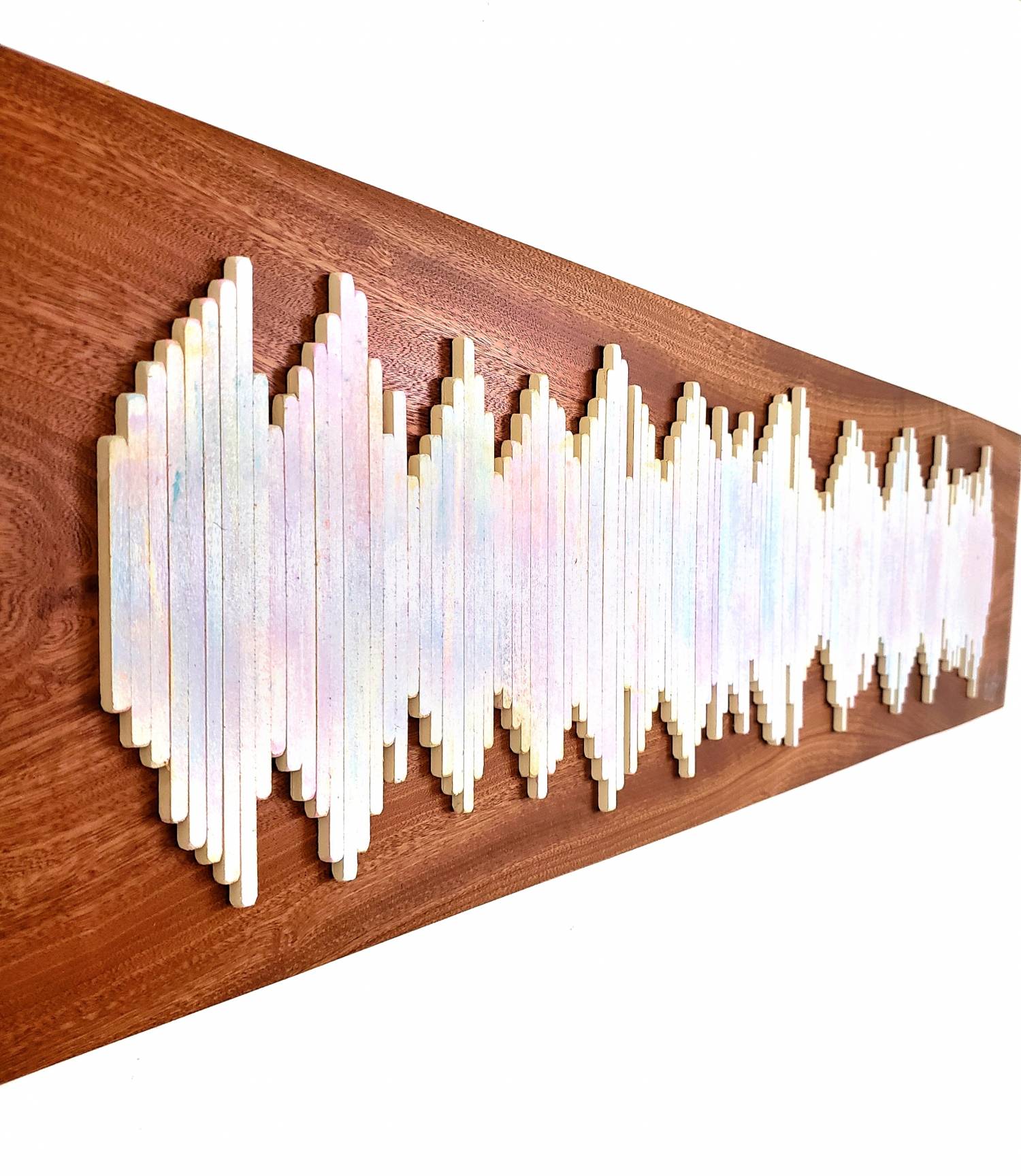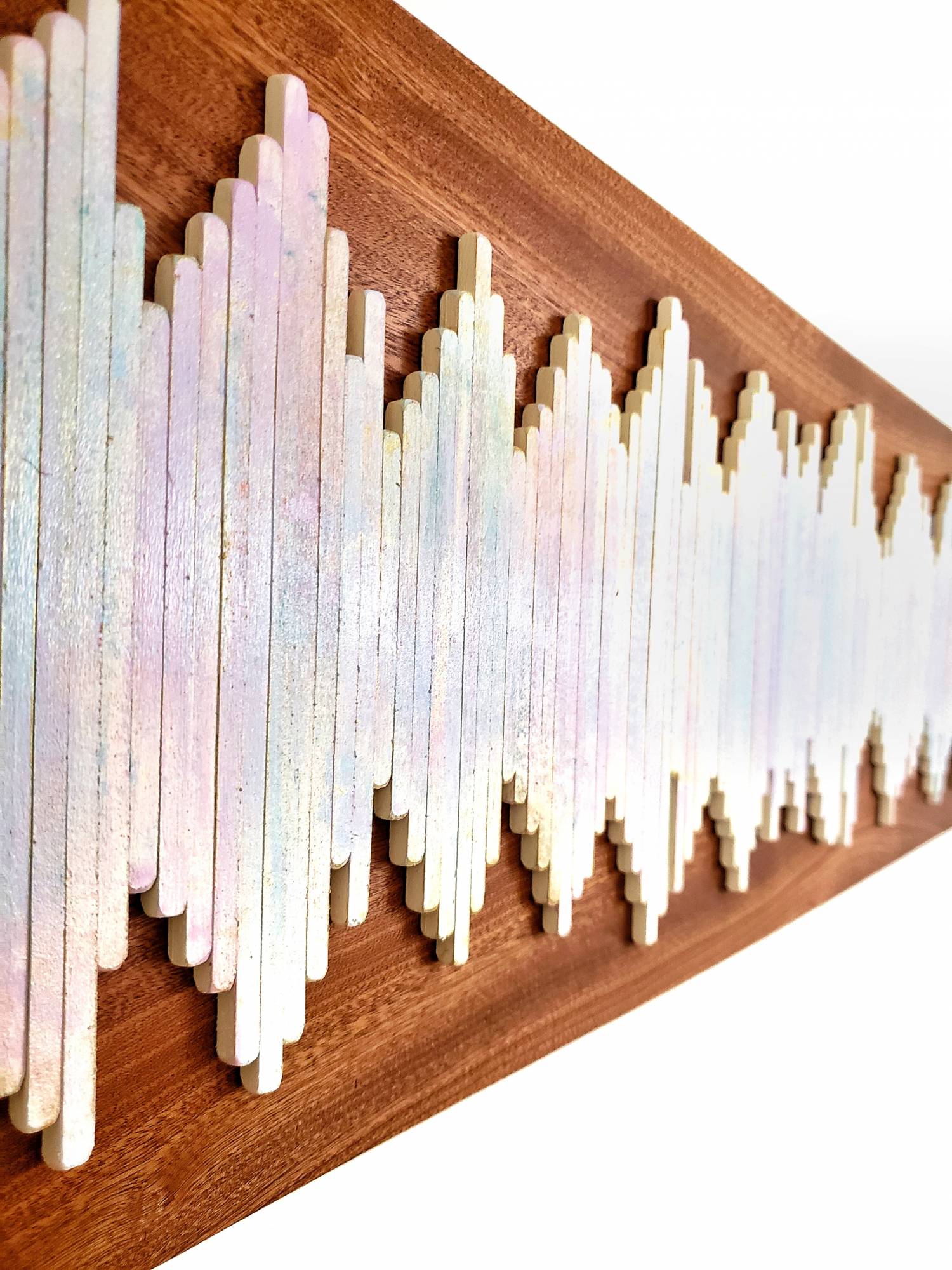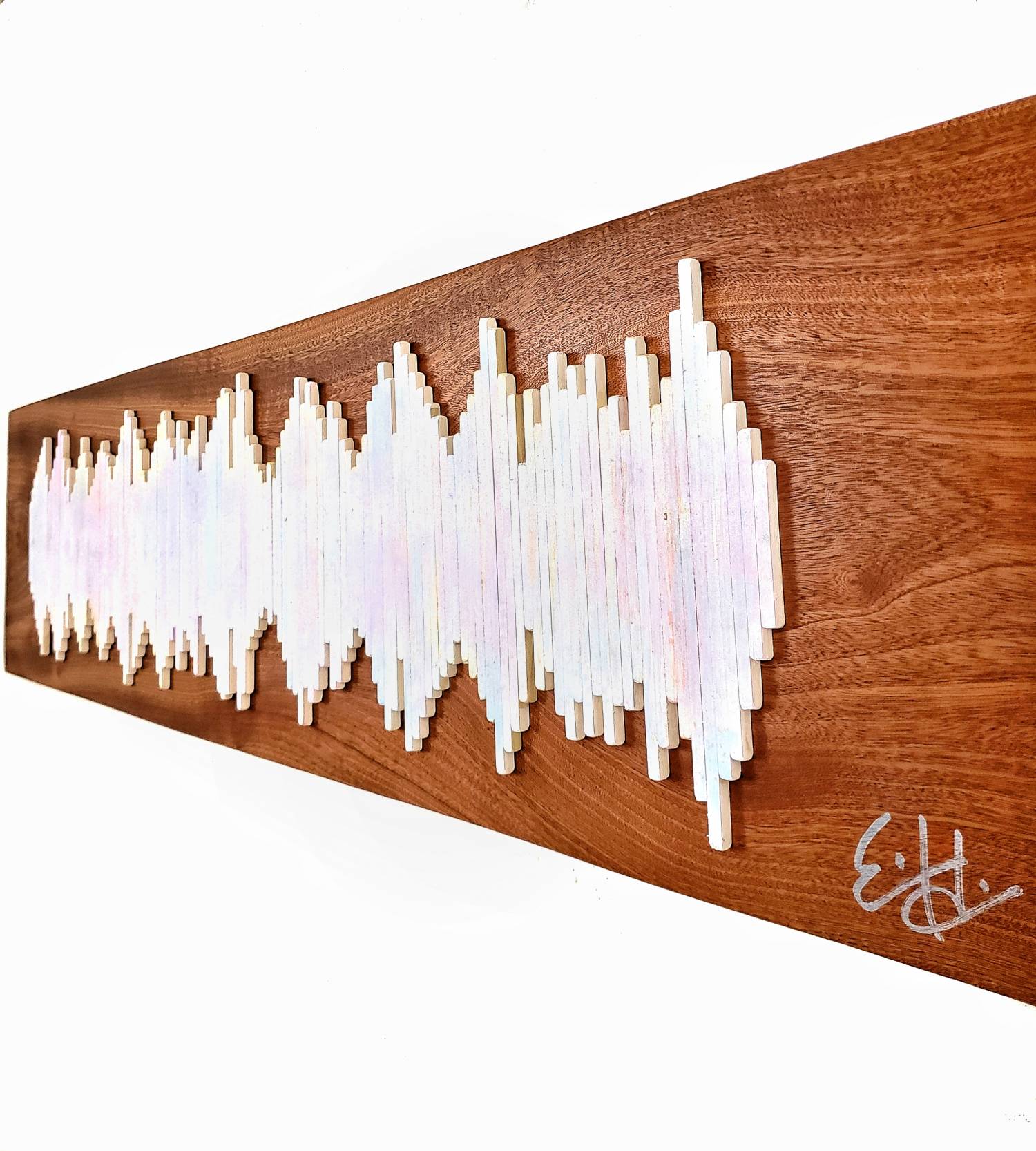 Show them some love and tell them how you feel.
This match is generously sponsored by Bob Kaufman.