Kandis Draw & Andrea Picard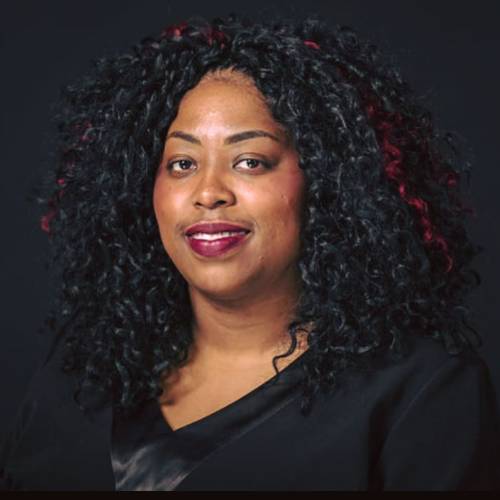 Kandis Draw
Chicago, IL
Social Media: @kandi_koated
Former Caregiver to Mother with Stage 4 Ovarian Cancer

Twist on Cancer: What is my Twist on Cancer? That no matter what it takes from you physically, it can't take internally. That the legacy you leave will follow you and speak through your loved ones. Watching my mother battle Ovarian Cancer and all the twists and turns it brought along the way gave us a closeness I never thought would happen. Meeting people from every walk of life who would come together not only to share their experiences, but to give encouragement and strength to each other. I learned that community truly matters, and to cherish your time with those you love, because as I quickly learned, "Life Happens." Cancer taught me to lean on others for support, how to be an advocate, and finally how to move forward in my life.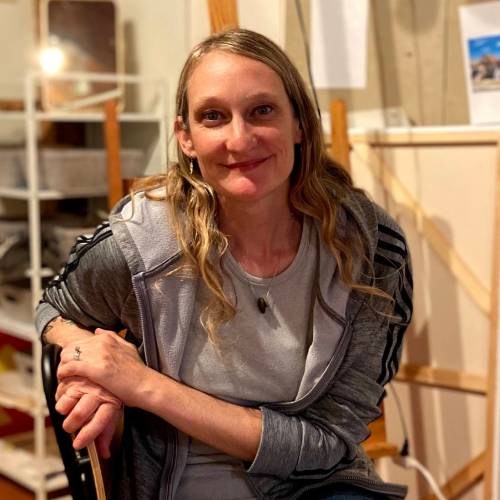 Andrea Picard
https://artfulgrowthcounseling.com
Social Media: @littleaartstudio
@artfulgrowth
Artful-Growth-Counseling-PLLC
"Landscape of Life"
Acrylic paint and paint marker on canvas.
36x48x 1"
$500

Artist Statement: In meeting with my inspiration, Kandis, I quickly learned about the growth and strength that emerged for her through caregiving for her mother. As we began to get to know one another, she shared stories about her journey as a caregiver and the impact of this role on her life.

The artwork is an attempt at sharing such growth and strength that comes from Kandis's experience. Heavily focusing on the community she gives back to and provides resources for, forgiveness that arrives at unexpected times, family foundations and the little things that bond a family together, and Kandis' navigation in returning to a life that was much different than she remembered. In this, "Landscape of Life,'' I wanted to give honor to felt connection within the intertwining and weaving of the many facets of a personal life that serve as a guide through the ever changing landscape of life. Meeting my inspiration has been a wonderful, rich experience, and telling her story through art has added a new layer of perspective and connection in my life.