Kay Elliott & Robin Hegemier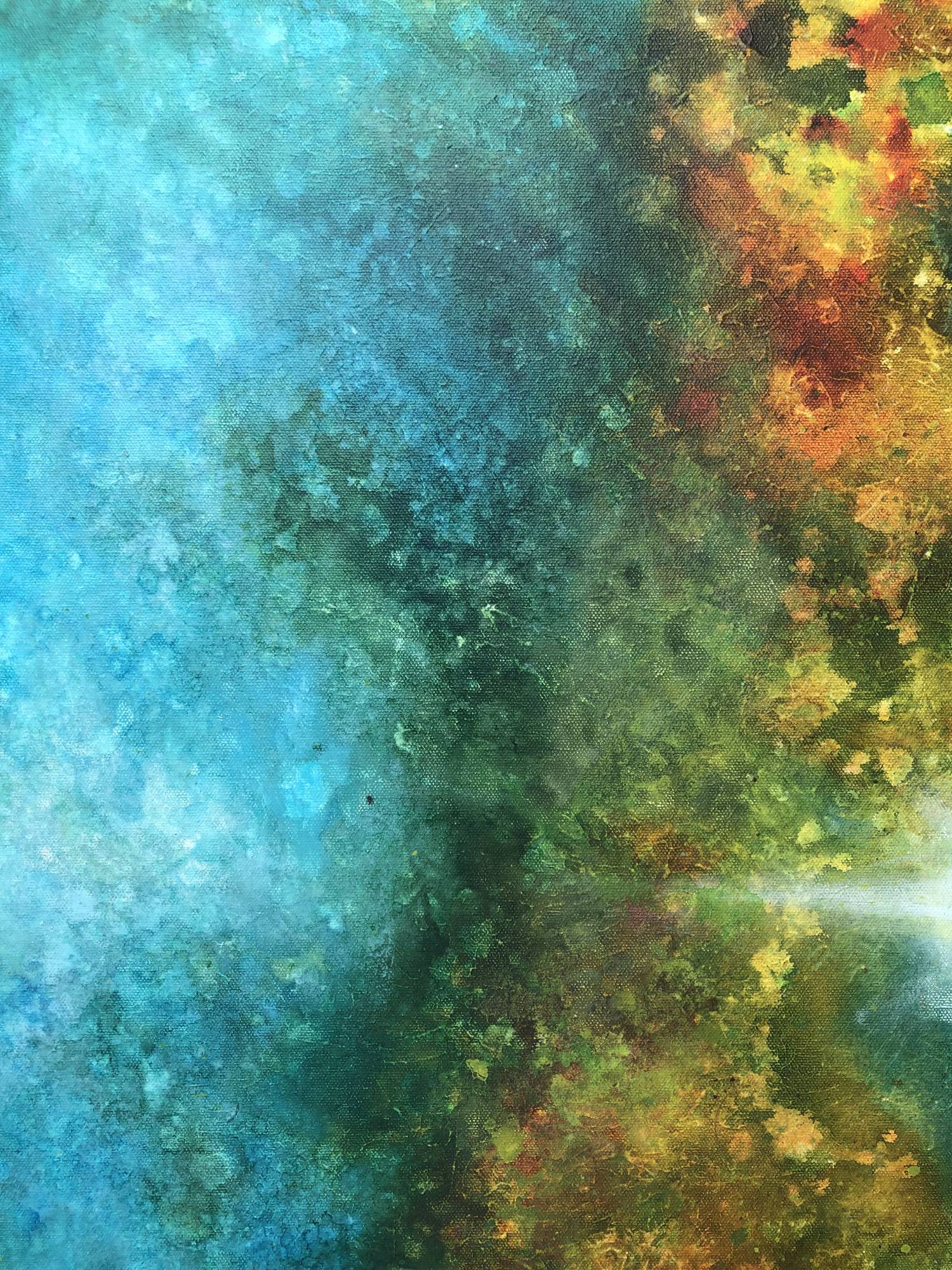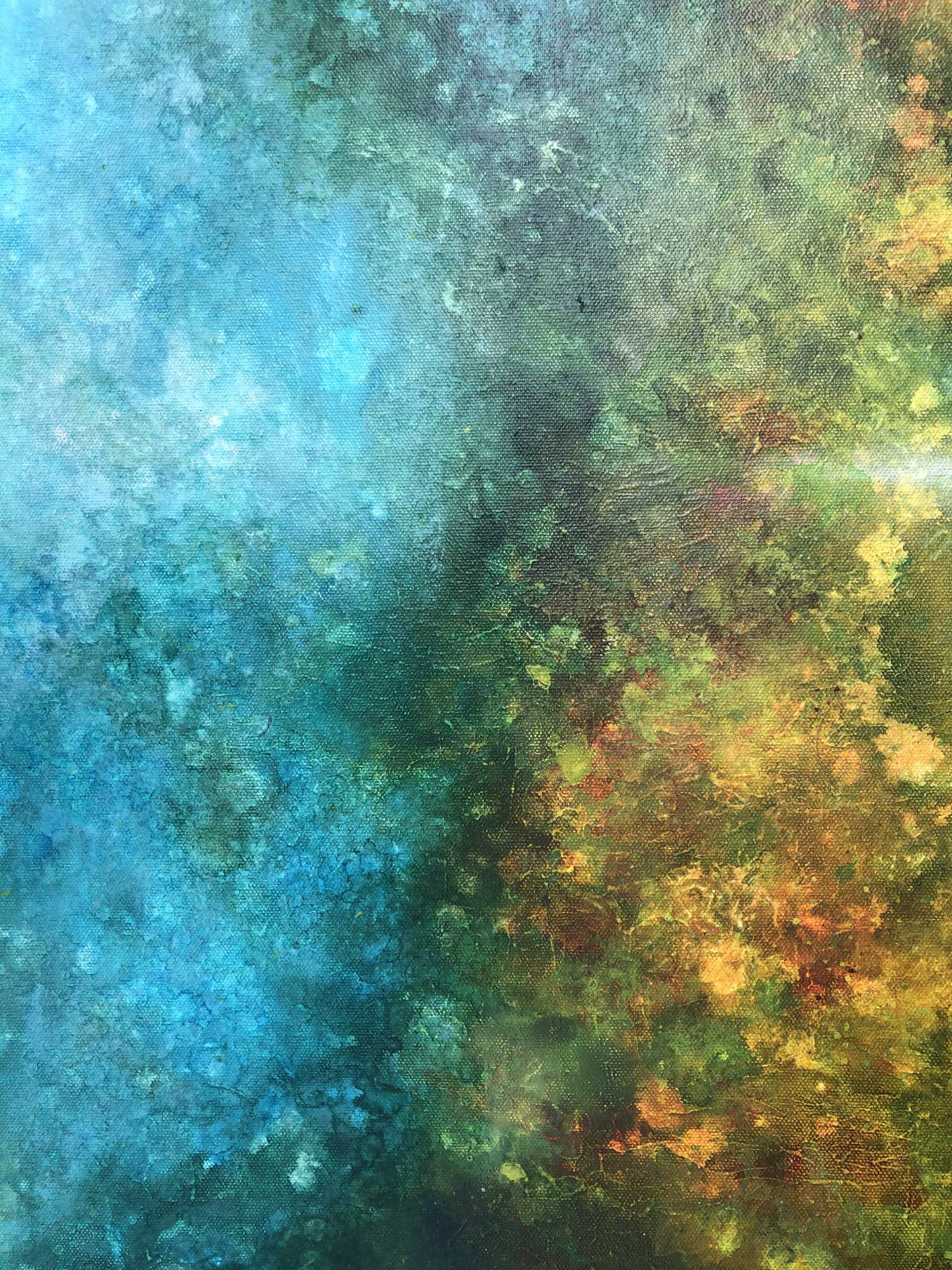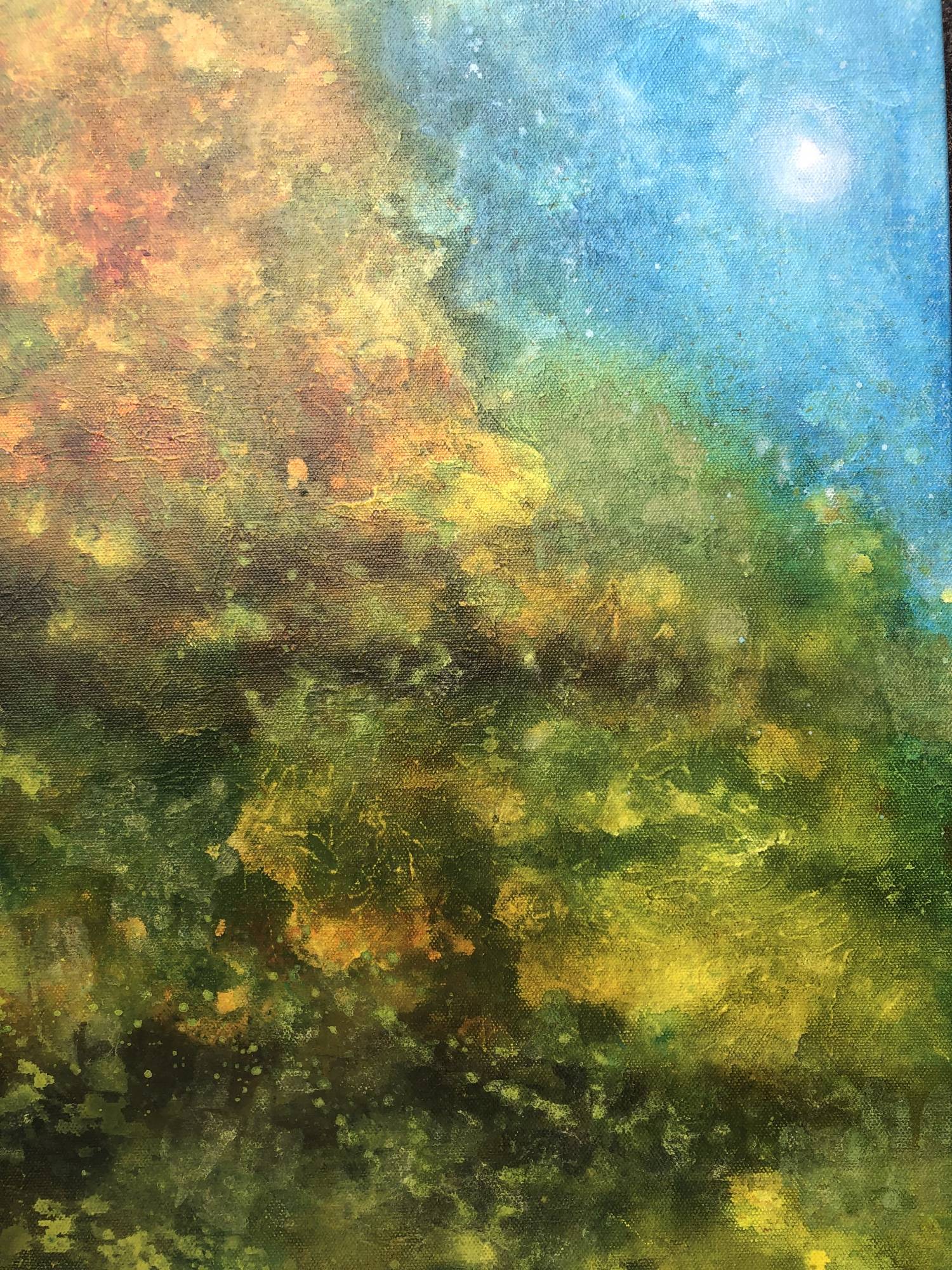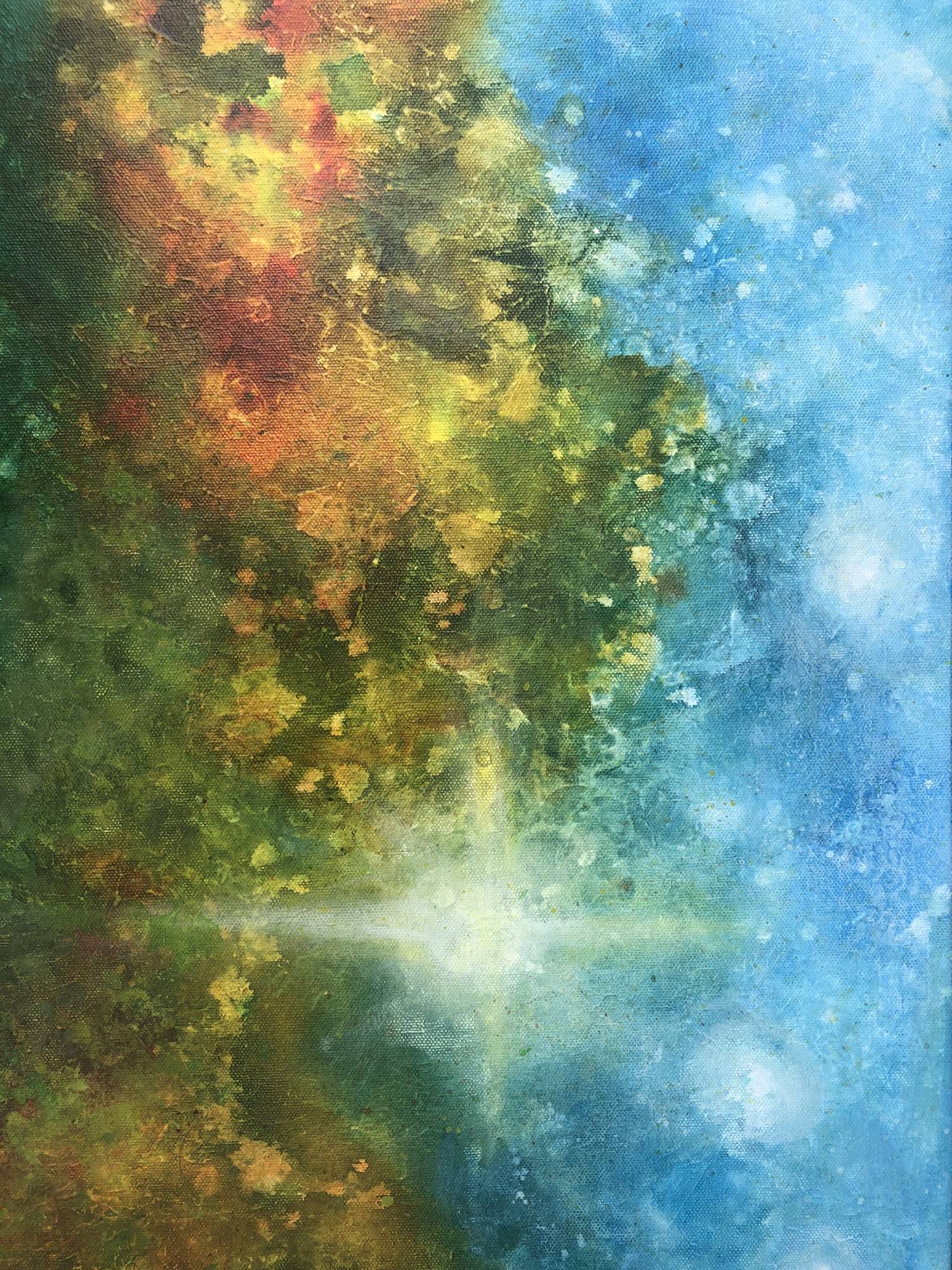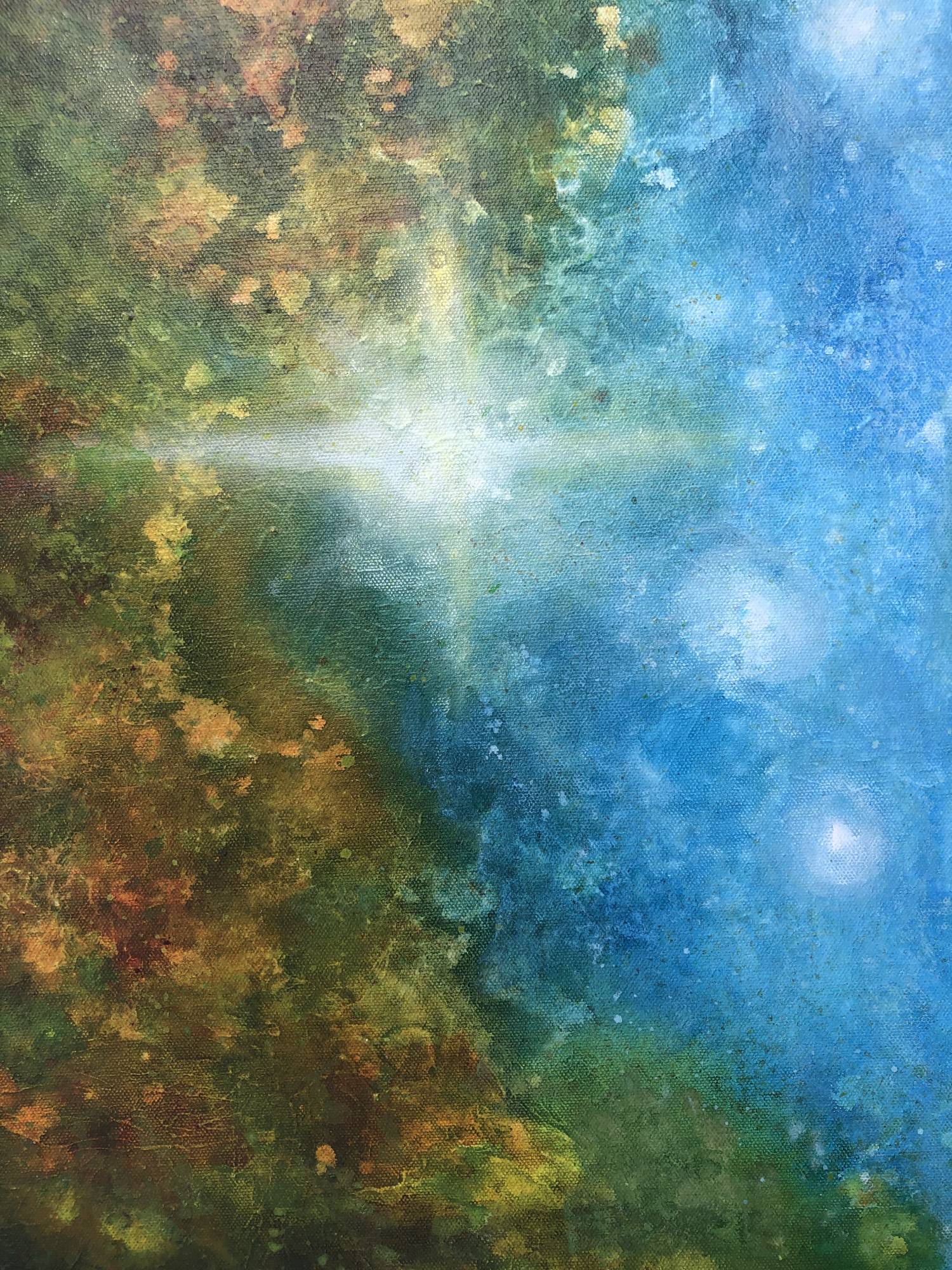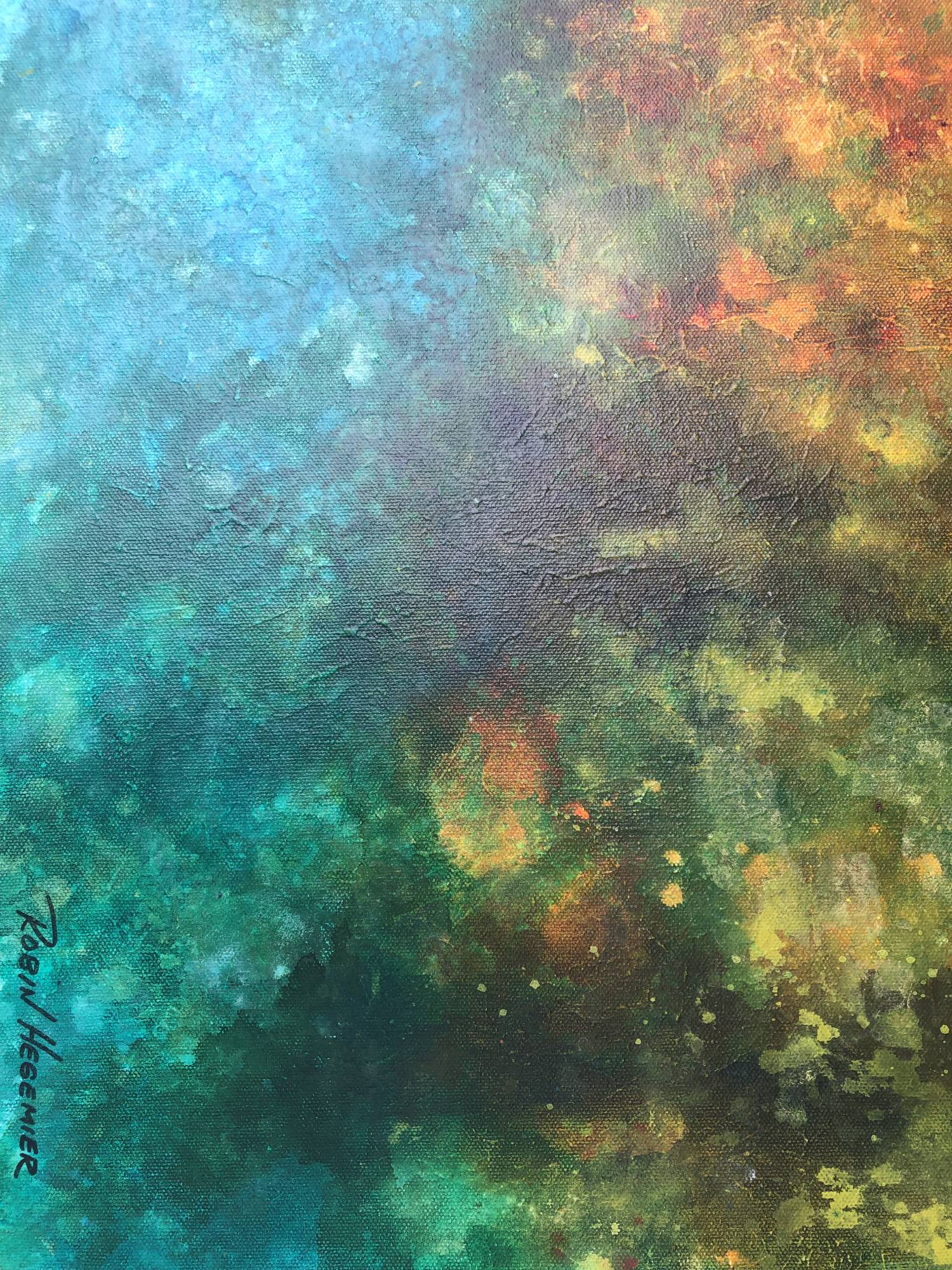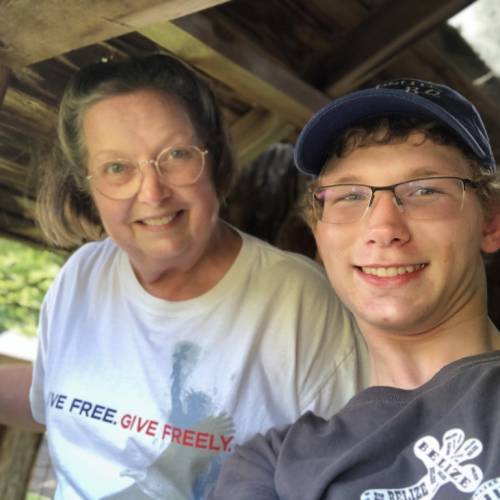 Kay Elliott
Austin, TX
SURVIVOR
Twist on Cancer:I was new to Austin and had belonged to Austin Baptist Church for only a few months when I was diagnosed. But I stood up at the church Thanksgiving dinner and asked for prayer. As we dismissed, I was surrounded by dozens who also had been touched by breast cancer -- my new prayer warriors and friends! Each took a little piece of my hurt and left peace in me.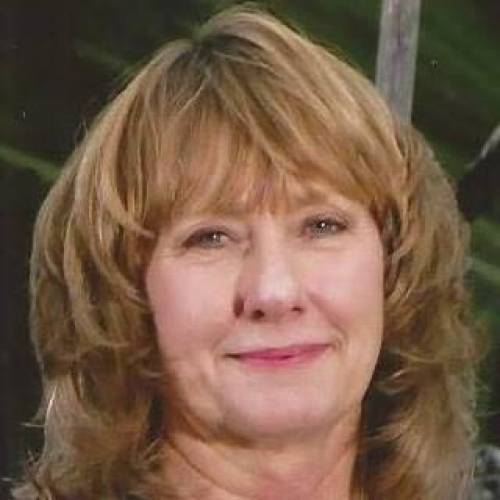 Robin Hegemier
www.robinspaintings.com
@hegemier (instagram) Robin Wilson Hegemier (facebook)
"Jeremiah 29:11"
Acrylic
24" x 36"
Artist Market Value: $1550
Artist Statement: The title of the artwork "Jeremiah 29:11" comes from scripture that gave Kay hope and comfort during her treatment. It's the same scripture I clung to when my son was diagnosed with a rare form of cancer at age 19. He was the third of four in my family who'd been diagnosed with cancer in a four-year period of time. Kay's favorite place is the Frio River, which brings her peace and happy memories. I decided to paint an abstract version of the river, and include some other important nuances into the artwork. Her dominant source of strength and hope was and is her faith in Christ, hence the brightest part of the painting being the sun (Son). The three shadowy Cypress trees represent her two sons, who are the two growing from the same roots, and her husband depicted by the one on the far right. The Cypress trees are common to the banks of the Frio, a tree that stands tall and strong during the worst of floods. The three brightest lights in the sky represent her mother -who she refers to as her prayer warrior - and her two sisters, who are always a source of support. The other lights are her friends and staff who gave her strength.

Show them some love and tell them how you feel.
This match has generously been sponsored by Teri Kelly.