Heather Newby and Maggie Williamson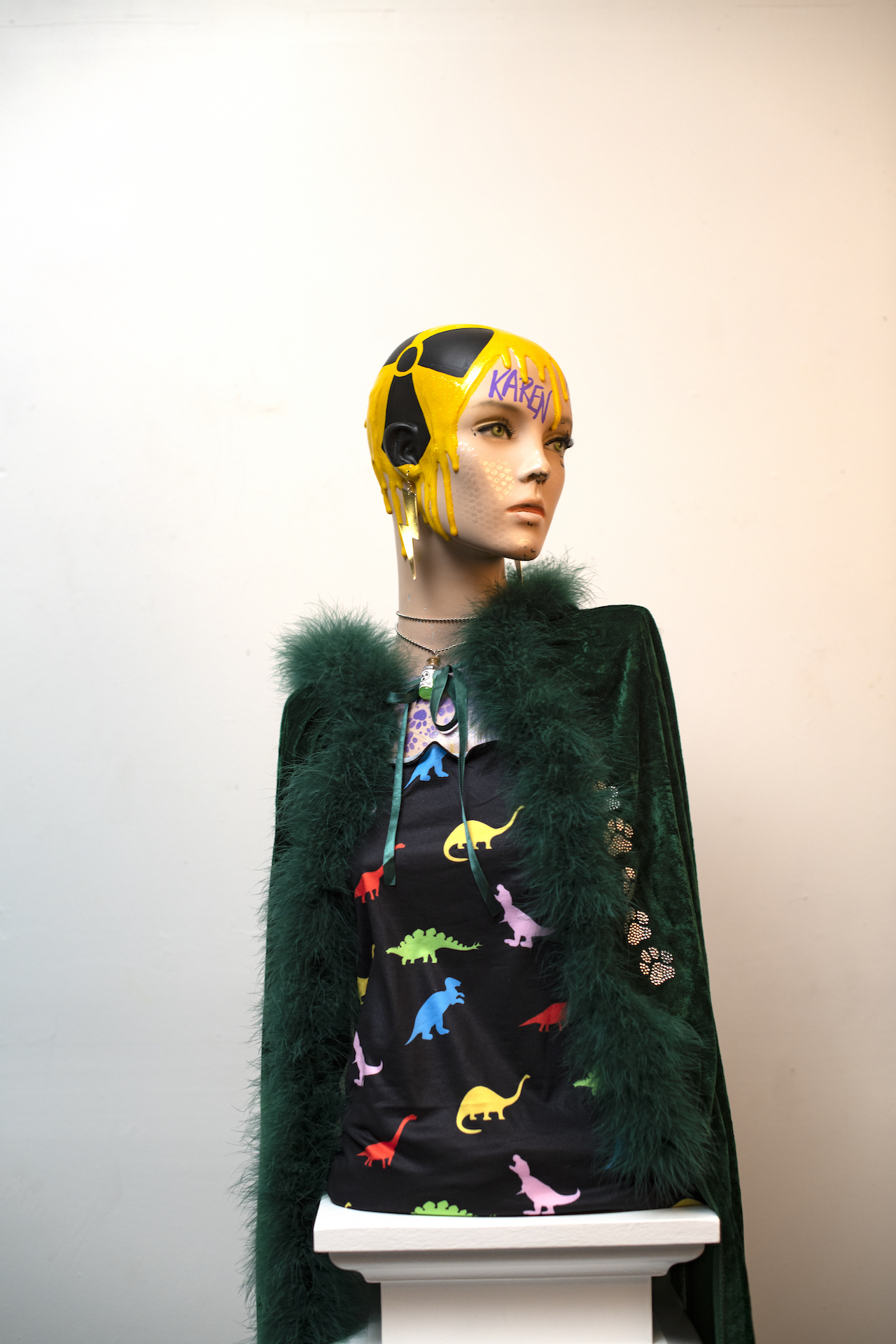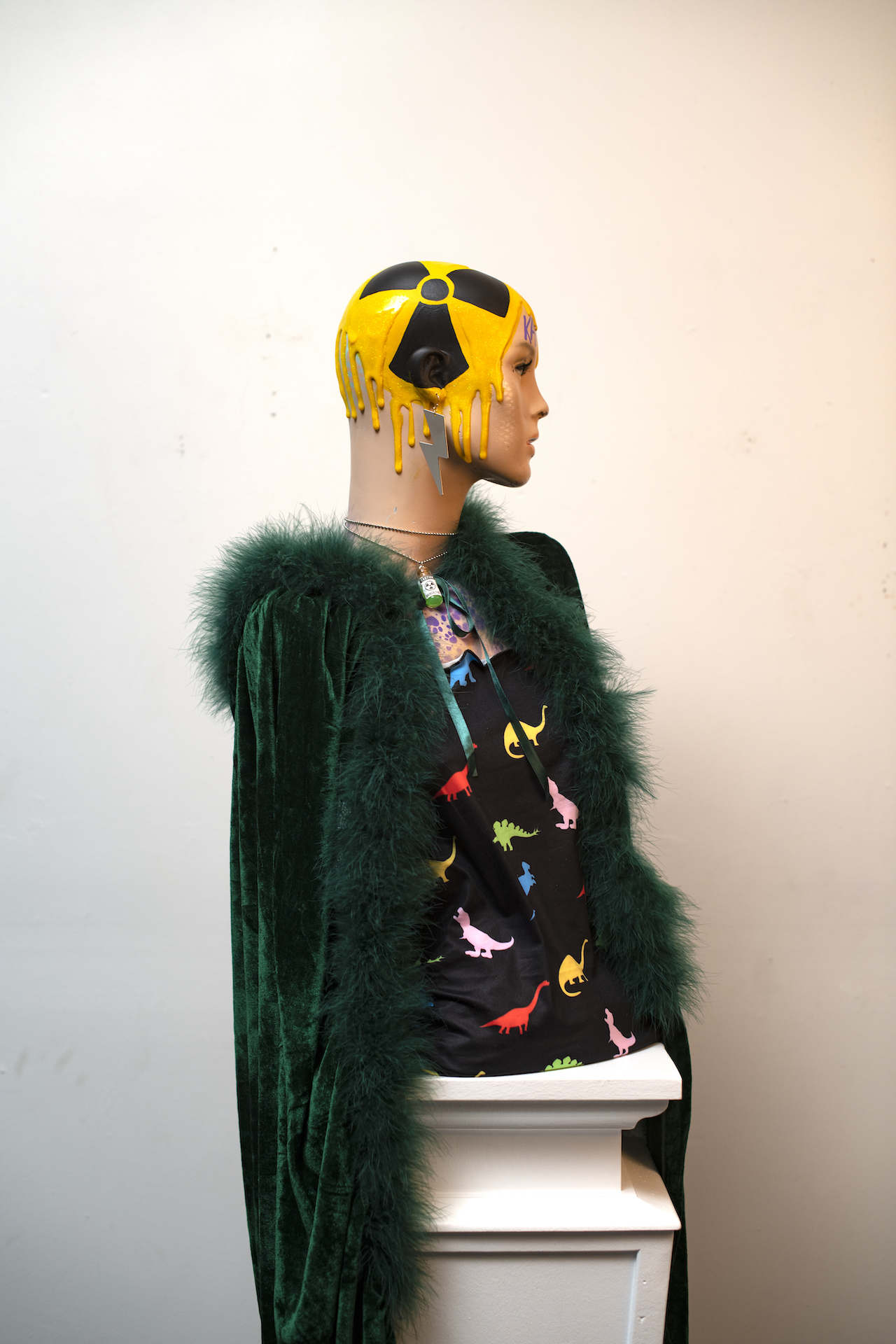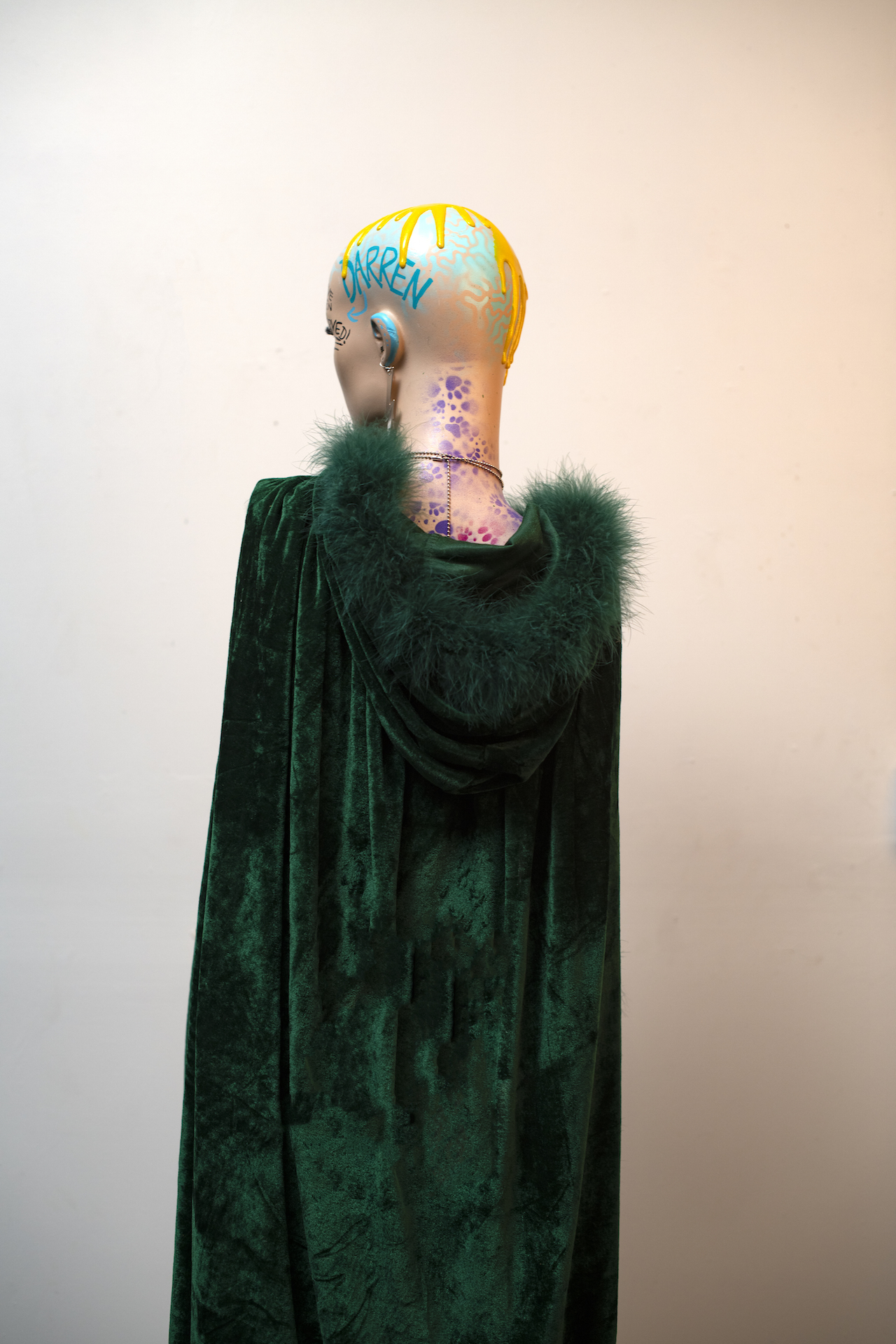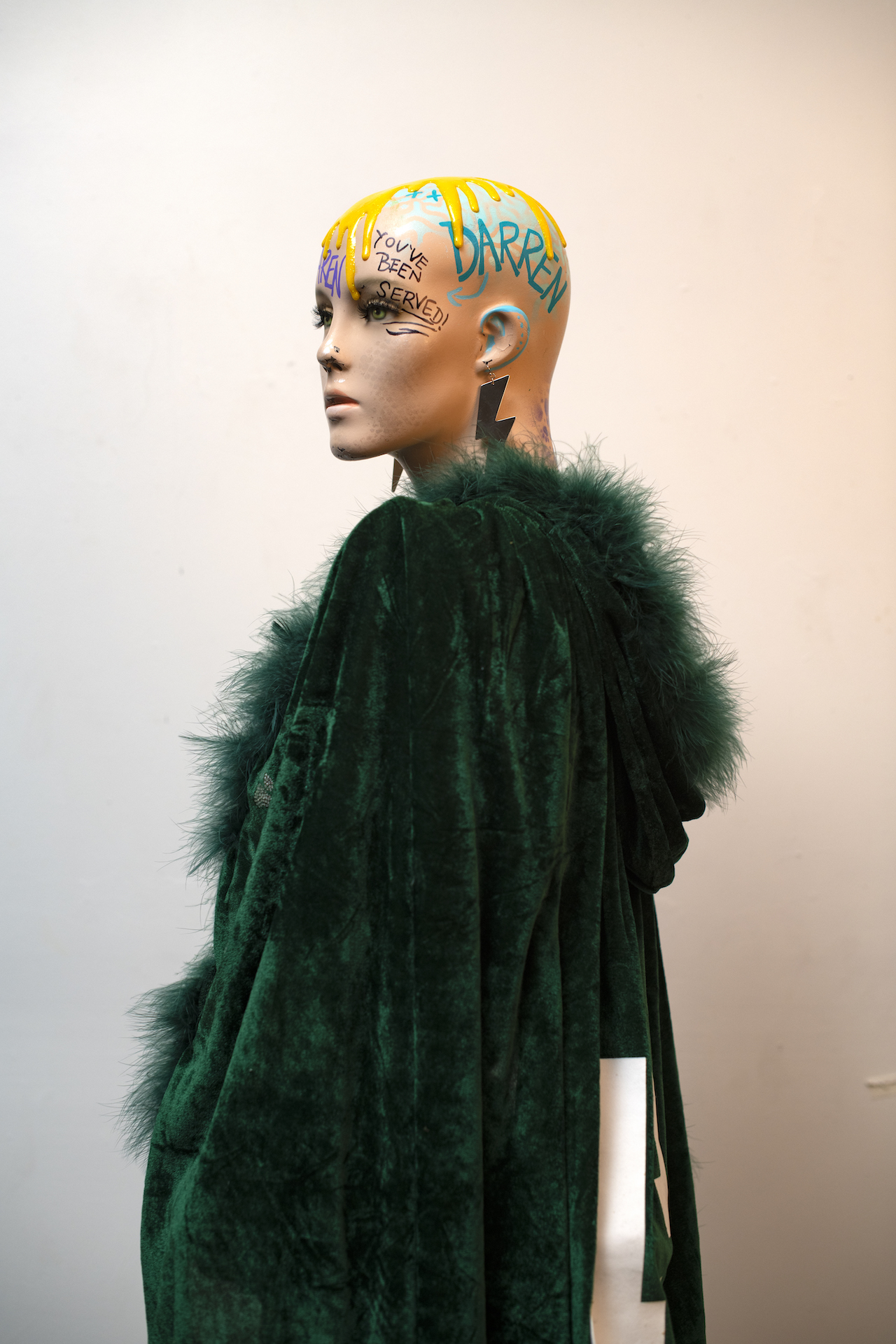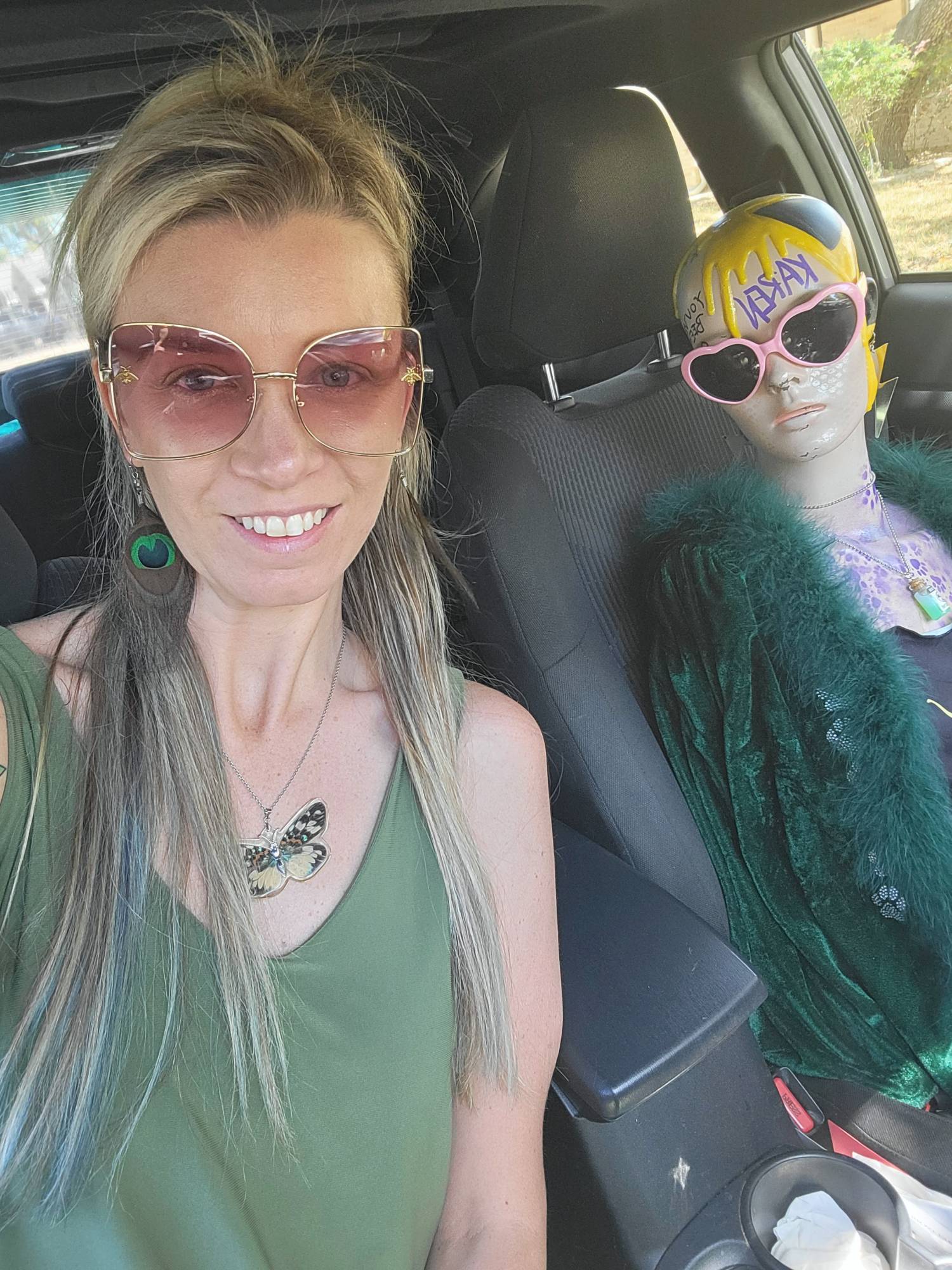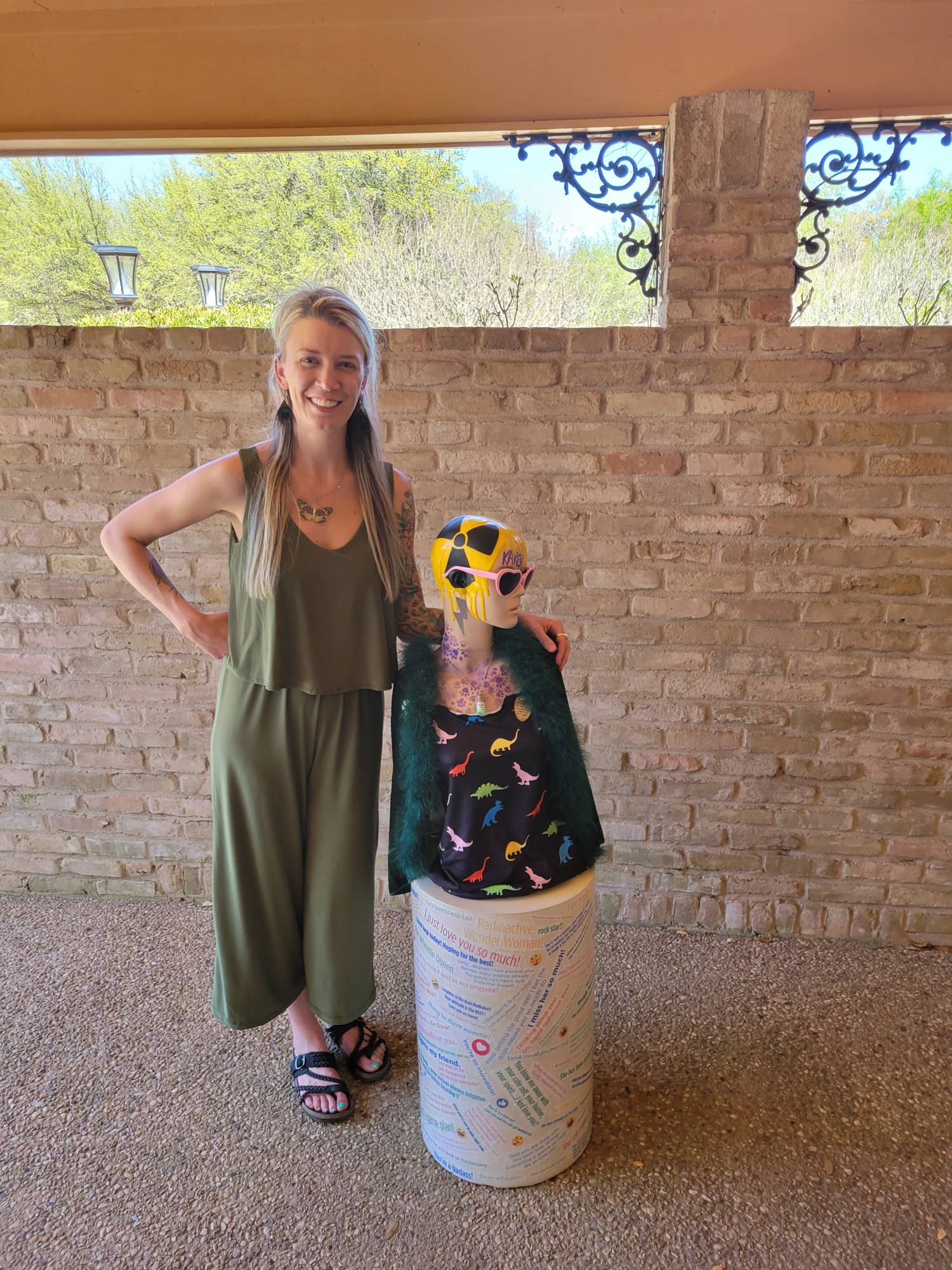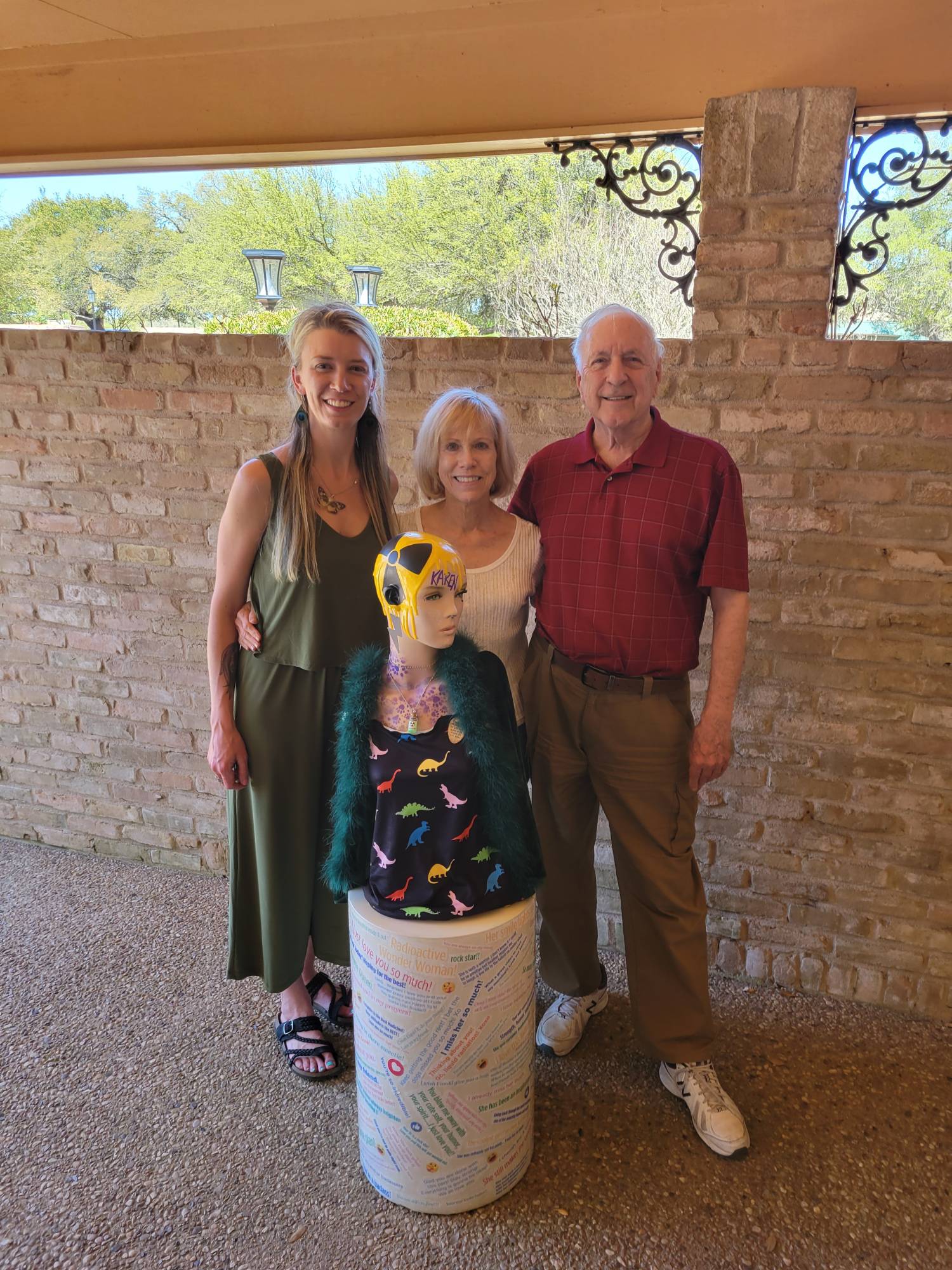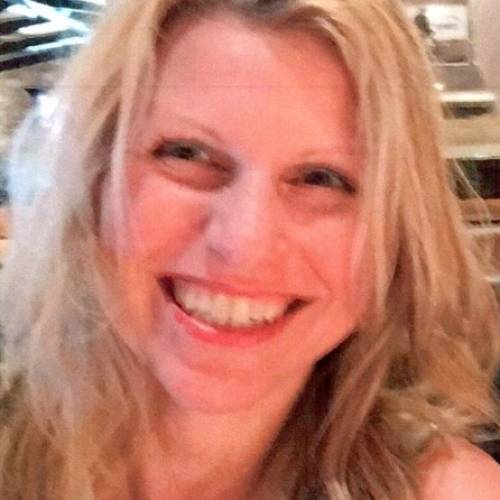 Heather Newby
May her memory be a blessing.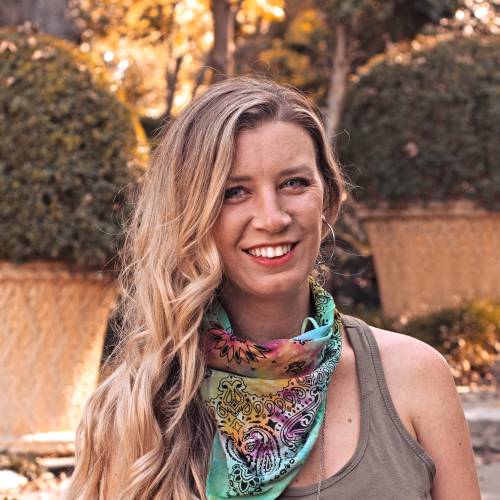 Maggie Williamson
https://mermaggie.com/
Social Media: @mermaggiemoondesigns
"Radioactive Wonder Woman"
3D Mixed Media
Stand-25" tall x 15" wide
Mannequin-27" tall x 12" wide
$800
Artist Statement: I had the honor of meeting my inspiration, Heather, in person a few times while she was in remission. Her witty and fun sense of humor made her such a light to be around.

When she passed away last Thanksgiving Day, I knew I had to really pour my heart into creating a beautiful memoriam of Heather—an art piece that would express her fun, lively, and authentic personality.

Heather really liked dinosaurs and the puppy paw prints on this up-cycled vintage mannequin represent Heather's love for dogs. She worked with several dog rescue organizations to re-home many furry friends.

For inspiration, I re-watched all of her videos she posted to her Facebook group, "Heather vs. Karen." Her videos were always entertaining and sometimes had me laughing and crying at the same time. Witnessing her unfiltered sense of humor and positive attitude through it all was extremely admirable.

Using my graphic-design skills, I created and covered the base in comments from her Facebook group. This is conceptual because the quotes from her loved ones are the foundation and support of the main piece.

"Karen" was what Heather dubbed her first tumor above her right eye. You'll also see the word "Darren" - another tumor that appeared later over her other eye. Heather referred to Darren as "Karen's loser ex-boyfriend". I painted a radioactive symbol and carefully dripped yellow glitter resin down the head to represent her liquid radiation treatments. Heather was only one of two people in the Austin area to receive liquid radiation. I can still hear Heather proudly saying, "I'm radioactive, Bit***s!". I wanted this piece to be bright, bold, and fun just like her personality. May her beautiful spirit live on through art!

This pair was generously sponsored by Valerie and Jeff Newberg