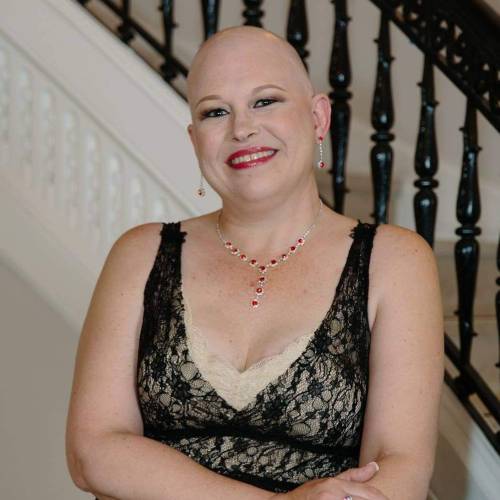 Tammy Cedo
Southfield, MI
Social Media: www.facebook.com/tammycedo
Breast Cancer Survivor
Twist on Cancer: There is so much to do when you are diagnosed with Breast Cancer. First: Take someone with you to initial appointments to take notes and help you organize. Preferably a survivor...they know what questions to ask. Second: MEN GET BREAST CANCER TOO!! My father had it...no one in my mother's family had been diagnosed before me. Third: Get connected with a support group. ASAP! You really don't have to fight alone. It took me being diagnosed with PTSD to realize that. Those are my top 3 pieces of advice. Also, one needs to realize, no cancer is alike. Just like no two persons are alike. Your fight, and treatment, is planned around you. Don't be afraid to speak up.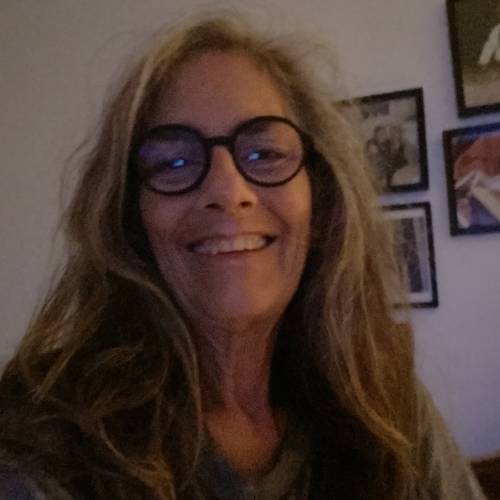 Cal Navin
Cal Navin
calnavin.com
Social Media: @calliepallie
"Tammy"
Photo Montage
21" X 26"
$350

Artist Statement: Working with my Inspiration Tammy has been an absolute pleasure. I've learned a lot about the power of faith and resilience through our talks and zoom calls. We spoke about her personal experience with cancer, which has been a long one, and how she has maintained a positive outlook with the help of her faith.

I was inspired by our talks and immediately knew I wanted to incorporate an image that showed her journey of many years - both good and bad. I took all the photos she has shared and made a photo montage of her journey, making up the final image of her. The image shows her dignity and strength. I hope this piece shows the incredible courage and resilience she has.

This match has been generously sponsored by Robert, Ian and Alana Beck.