Terry O'Connell & Karen Lee Sobol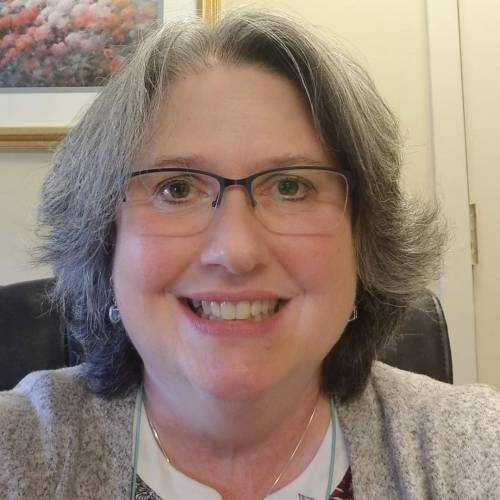 Terry O'Connell
Terry O'Connell
Felton, Delaware
Survivor
Twist on Cancer: Working with Karen Lee has been very cathartic. Just having someone who just listens - along with being compassionate and empathetic - was exactly what I needed. My experience with cancer has been a roller coaster. Being diagnosed twice, unrelated cancers. Chemo twice. Radiation twice. Multiple surgeries. One major hospitalization. My son has been my rock, as I am also a single mom. He is truly amazing and is my hero. I lost my mother in 2017 to multiple myeloma so before my second diagnosis. I really wish she were still here. My dad and siblings are very supportive. I have learned to live my life. I bought a house on a lake. I'm eventually going to go to Hawaii - bucket list. I work full time, even through treatment. I just keep going. If I don't, if I stop and think about this, I know I will fall apart. So I will just keep swimming.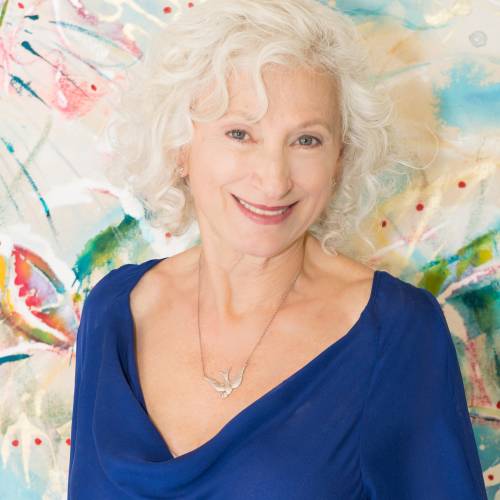 Karen Lee Sobol
www.karenleesobol.com
www.twelveweeks-thebook.com
Social Media: @karenleesobol; Karen Lee Sobol
"I'm complicated." (Diptych)
Mixed media on canvas
49x30x1-1/2 inches
$3,300

"I'm complicated."
Mixed media on canvas
24x30x1-1/2 inches
$1,500

"I'm complicated again."
Mixed media on canvas
24x30x1-1/2 inches
$1,800

Artist Statement: When we first met (via Zoom) with our mentor and my inspiration began to tell her story, her first words were "I'm complicated." As she detailed two unrelated cancers she had experienced and her rebound from both, my mind visualized her body, the vanquished cancers, her healing, her strength and her unwavering commitment to her life. The image in my mind was simultaneously anatomical and spiritual. It was raw, rough, and graceful. I translated this into four small paint sketches. Via Zoom again, with my inspiration in her home office and me in my studio, I showed her the sketches. She resonated with them as fully as I resonated with her. I then translated the first of the sketches into two large paintings, multi-layered, rich in meaning, and animated by her specific energies. For our next Zoom, my inspiration greeted me from her deck, with a view of budding trees and a lake. From my studio, I showed her the large paintings I had made. Once again, she completely appreciated what I saw in her and her stunning resilience. When we Zoomed again recently, from my dining room table I joined my inspiration and her son on the pontoon boat they've been renovating. She and her son move me deeply. They literally embody inspiration. This friendship and this experience are profound gifts in my life, and I am grateful.

As for the art I created, the four sketches belong to my inspiration. The two large paintings can be combined as a diptych, or each can stand on its own. It is my hope that they impart vibrant energy and ongoing courage to all who see them.