Seven Modern Black Artists You Should Know 
This month, we've shared brilliant Black artists that have paved the way over the last few hundred years. Now it's time to recognize the brilliant Black artists that are currently paving the way for others in generations to come.
Over the past few decades, modern Black artists have pushed boundaries, broke records, displayed astounding innovation and much more. (Like when Beyonce popularized a whole new promotional genre when she chose same-day, surprise releases for her last three records.)
Recognition of Black arts, however, does not reflect the contribution modern artists have made to our culture. (Like how Beyonce has 24 Grammy wins and none are for Album of the Year.) And while we are living  in a more mindful time, we still have a lot of work to do until Black artists and white artists are viewed on the same playing field. 
As an organization that supports all forms of the arts, it's important that we elevate the hard work of Black artists past and present. 
Read below about seven Black artists that are currently making history.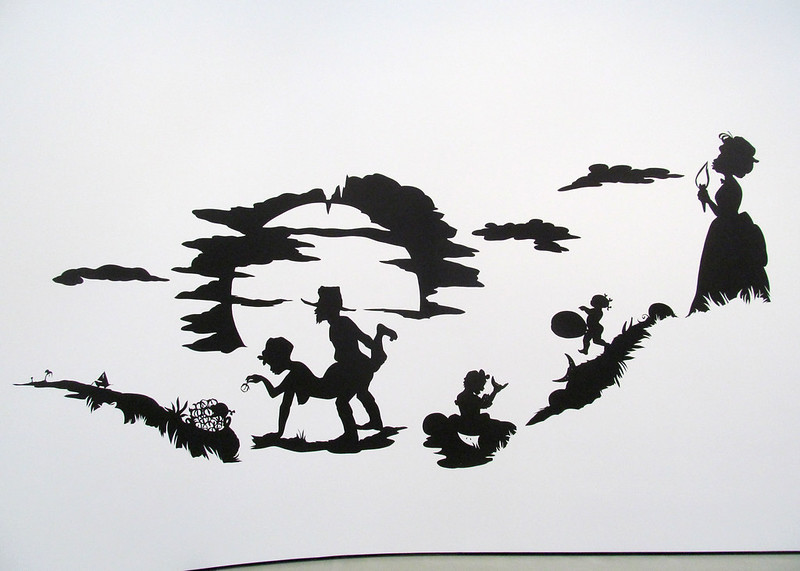 Kara Walker
Conceptual artist
Using cut-paper silhouettes to explore race, gender, sexuality and violence, Kara Walker's works are internationally recognized. Walker incorporates drawing, painting, text, shadow puppetry, film and sculpture into her pieces to tell a complete story. Her early work explored the Antebellum South, representing one of history's most gruesome eras. As she entered into the 2000s, she expanded her work into film, installation and sculpture. A 1997 MacArthur Fellow, Walker's work is housed in some of the most prestigious institutions, including The Solomon R. Guggenheim Museum, New York; The Museum of Modern Art, New York; The Metropolitan Museum of Art, New York; The Tate Gallery, London; and many more.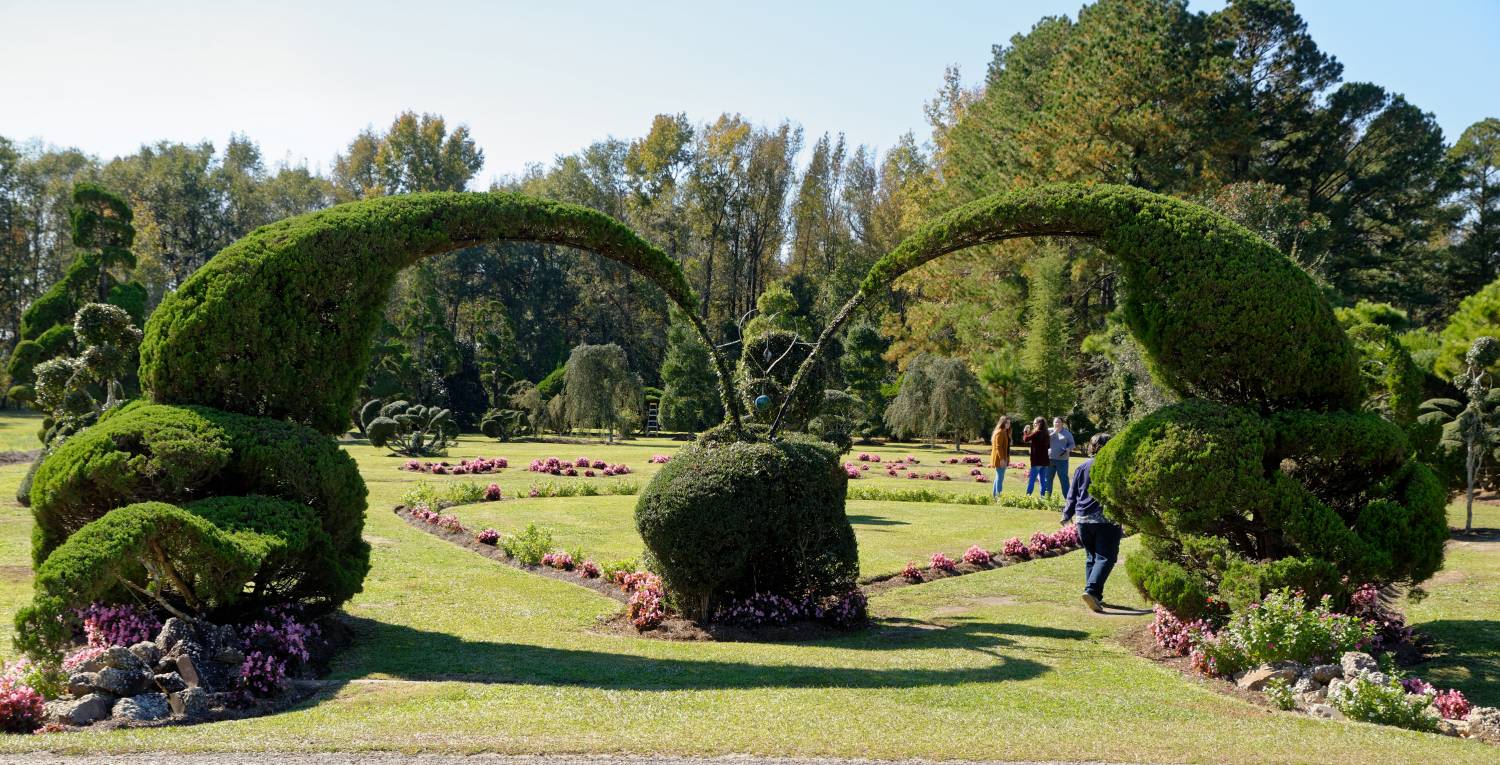 Pearl Fryar
Topiary artist
Known for taking ordinary plants and turning them into extraordinary shapes, Pearl Fryar's talent comes naturally. Self-taught with a set of hedge trimmers, Fryar spent 20 years creating and maintaining his topiary visions. He began his topiary journey in his backyard in 1984 – a dazzling three-acre garden with more than 150 topiaries. He would go to work for 12 hours and then spend nights in his garden. In 1990, Fryar began receiving media attention for his works and his garden was soon turned into a tourist destination, with Fryar receiving his first commissioned piece five years later. His unique take on topiary art was the subject of a 2006 documentary: A Man Named Pearl (watch it on Amazon Prime).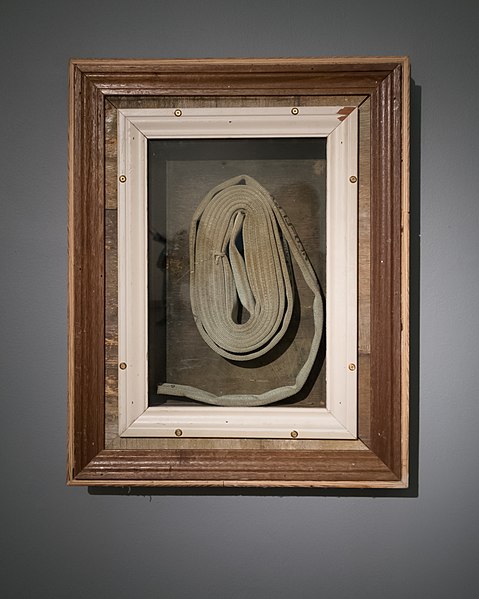 Theaster Gates
Installation artist
Chicago-based installation artist Theaster Gates creates work that "focuses on space theory and land development, sculpture and performance." His work examines social practice, or how people interact with the piece through physical interaction or verbal discourse. In one of his works, Gates took an ax to his own painting. The act was meant to tie in trade work to fine art. He explained the symbolism to The Washington Post in 2017:
"Working with my dad was essentially my MFA. I thought, 'Is it possible for roofing to act as my principle subject instead of having a muse that is, like, a woman or a dude? Could I reflect on roofing and through roofing channel all of my sculptural ambition and all of my painterly ambition?'"
In addition to his work as an artist, Gates is also a professor at University of Chicago in the Department of Visual Arts and serves as the Senior Advisor for Cultural Innovation and Advisor to the Dean.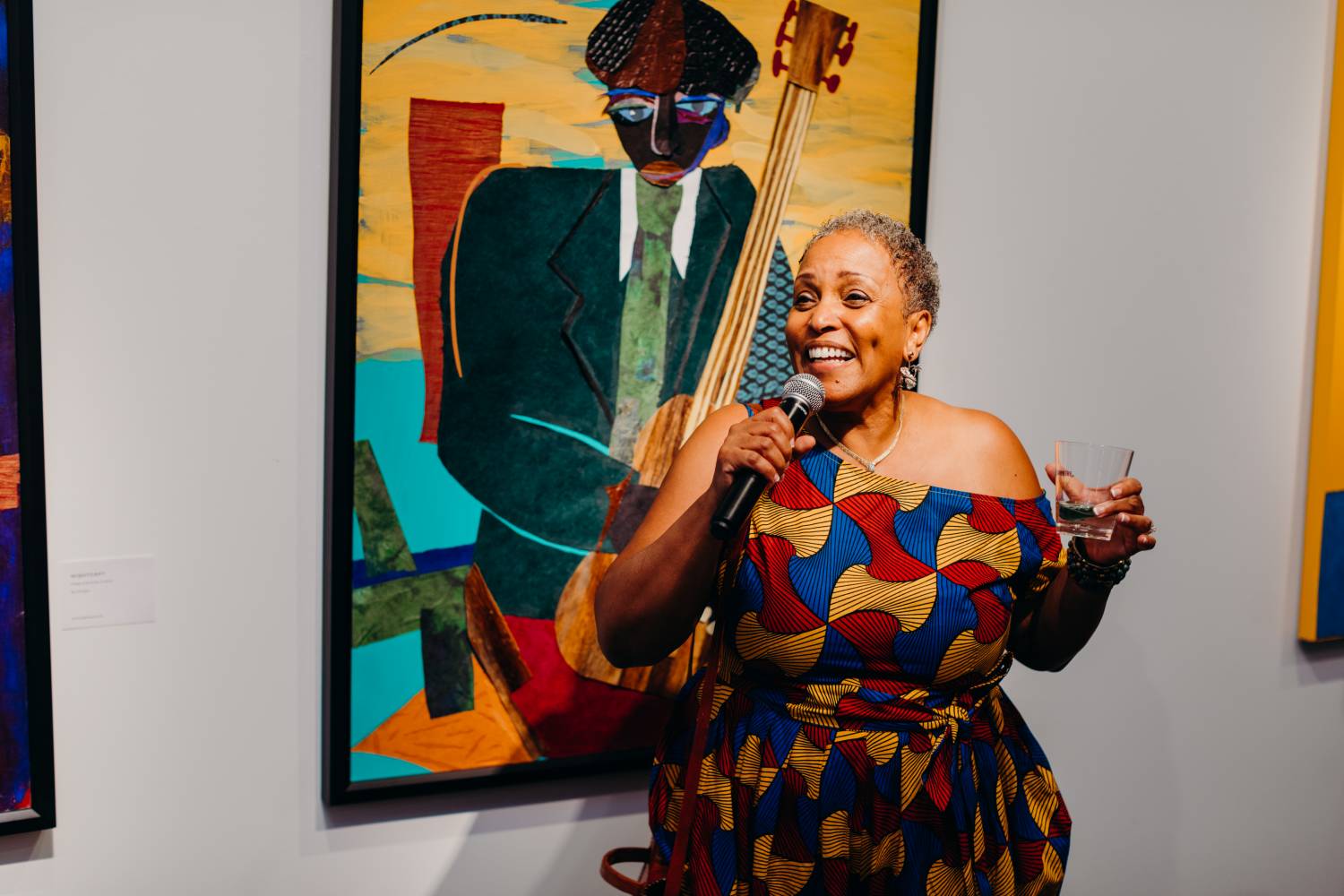 Judy Bowman
Mixed-media artist 
Detroit artist Judy Bowman put her art on hold for 35 years. Life – like raising 10 children and working as a teacher, for example – got in the way and art had to be put on the backburner. When she retired, Bowman recognized it was the perfect opportunity to get back to one of her earliest passions. Her mixed-media collages blend colors and shapes to capture a "looking glass into the past, present and future of African-Americans with style and grace." She specifically loves working with bright, vibrant, eclectic colors to mix abstract and contemporary. Within four years of getting back into her art, Bowman has exhibited her art nationally and was commissioned by Martin Luther King Jr.'s family to provide art for Atlanta's MLK Library within the Interdenominational Theological Center.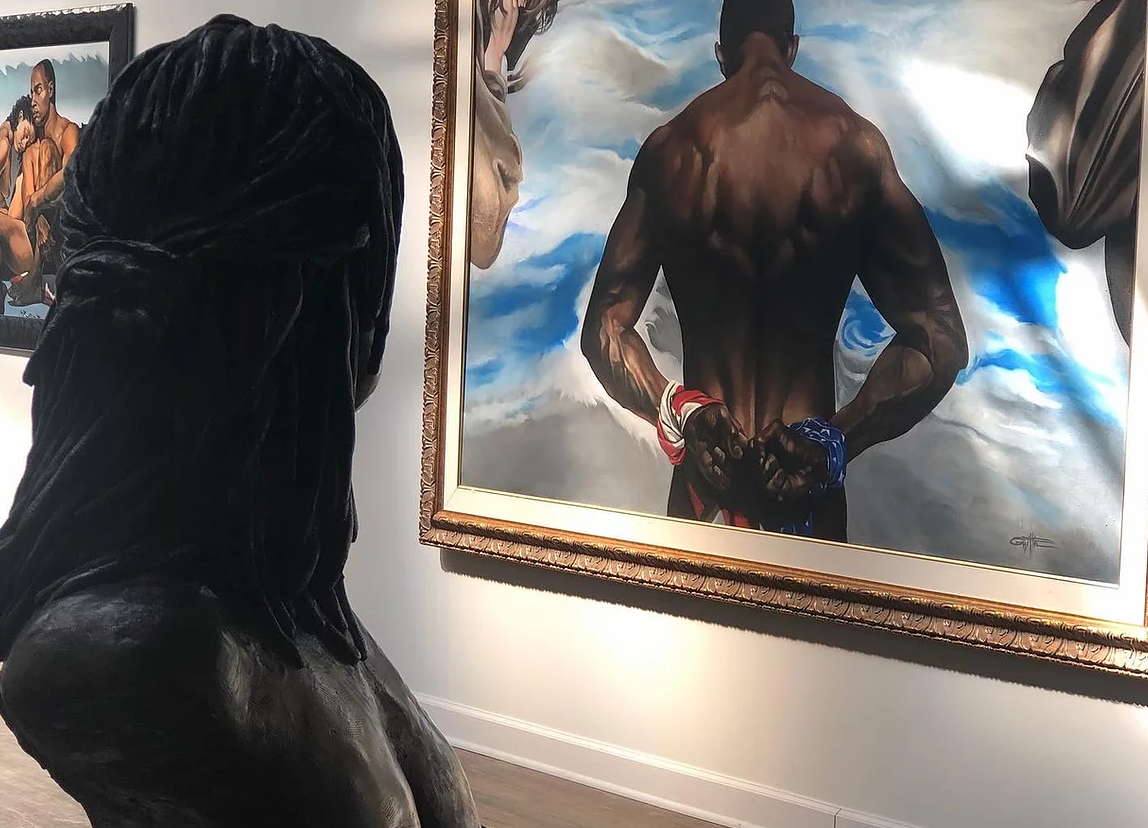 Gerald Griffin
Painter and sculptor
Owner of Gerald Griffin Gallery in Chicago, Griffin's art is inspired by emotionally intense figures in urban environments, geometrical shapes, hidden layers and scenes from the Black experience. Griffin's work has a unique boldness to it, thanks to the way he utilizes light and shadow in his paintings. In March 2020, Griffin partnered with his wife, Frantzie Bourdeau-Griffin, on the Bourdeau Griffin Design Center, bringing the gallery inside the center. It allows Bourdeau-Griffin – an architectural designer and licensed general contractor – and Griffin to work creatively side by side.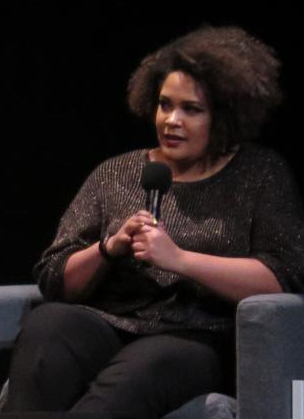 Ijeoma Oluo
Writer 
A writer known for her work on race, feminism, intersectionality and much more under the social justice umbrella, Ijeoma Oluo turned to the craft after the death of Trayvon Martin in 2012. She needed a way to process her thoughts on police violence, and began writing for publications like The Guardian, The Stranger and Jezebel to name a few. Her self-published Badass Feminist Coloring Book shattered its Kickstarter goal and the no-softball approach to her 2017 interview with Rachel Doleze earned her deserving praisel. One year after the interview, Oluo published So You Want to Talk About Race. The book was included in many 2018 best-of lists and re-entered the New York Times Best Seller list in June 2020, staying on the list until September 2002.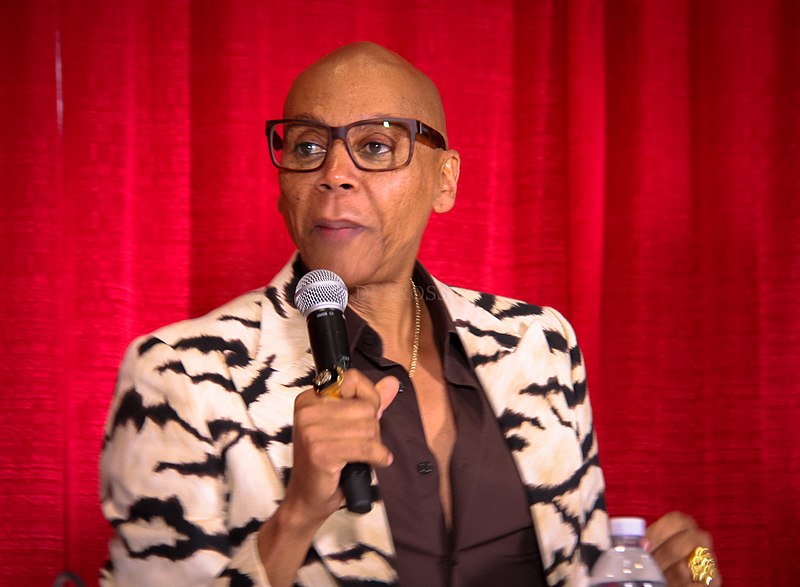 RuPaul
Performing artist 
Drag is nothing new. The gender-bending performance style has been a staple of the LGBTQ+ community for decades. But it was RuPaul who helped it gain mainstream acceptance. He once famously said "We are born naked, and the rest is just drag." He built a name for himself in the Georgia scene and started becoming a national figure when he released 1992's Supermodel of the World, which included the Billboard 100-charting, dance-floor staple, "Supermodel (You Better Work)." A multi-hyphenate artist, RuPaul has released 12 studio albums, a long filmography list and is one of pop culture's most recognizable shows: RuPaul's Drag Race. The show debuted in 2009 and has since won eight Emmy awards and launched multiple spin-offs. Because of RuPaul's work in modern drag, there is less stigma and more acceptance and celebration surrounding the art form. Now in its 13th season, RuPaul's Drag Race has shown people how creative and celebratory drag is.