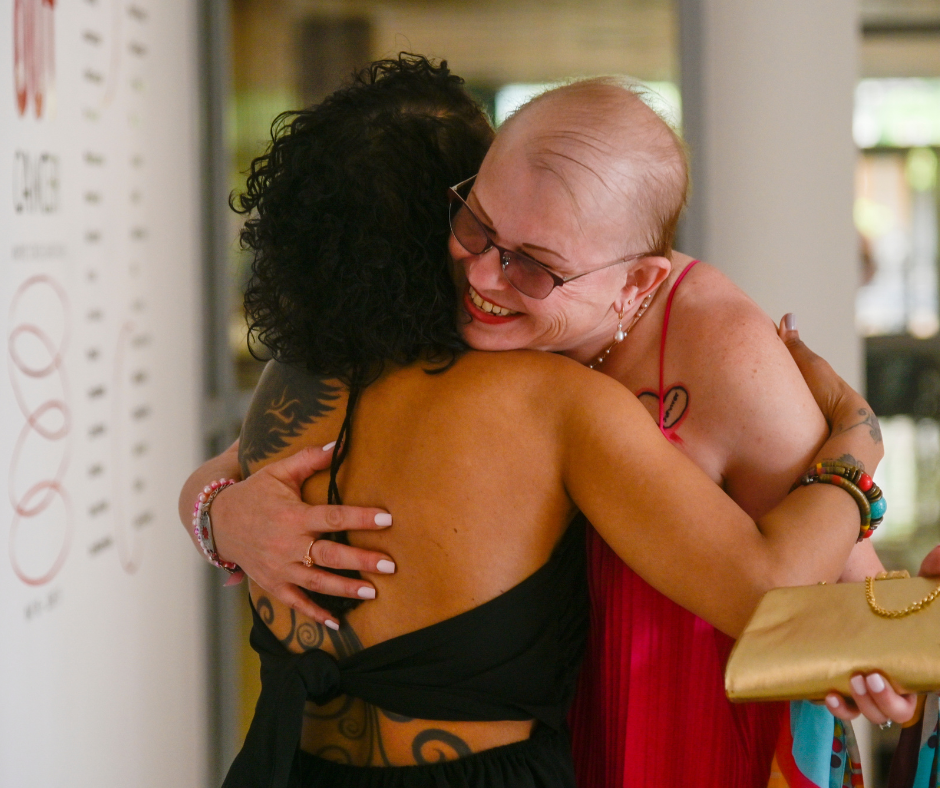 When Twist Out Cancer licensed its Brushes with Cancer program to General Motors Design Center, a lightbulb went off. Through licensing its programming, Twist Out Cancer saw a bigger opportunity to reach more people touched by cancer and offer them a healing experience. 
On Sept. 25, 2020, General Motors Design Center had the honor of being the first Brushes with Cancer licensed program. The program was open to all General Motors Design Center employees and featured 25 pieces that told 25 stories.
"With the GM program, there were people who said they had no idea their coworker had gone through such a difficult time," said Twist Out Cancer Program Director August Spree. "It created bonds within the workplace that helped form a more supportive and interconnected environment."
It was an effort that came to fruition thanks to the work of Brushes with Cancer Artist, Kara Thomas and Jeffrey Froggett, who served as General Motors' gallery coordinator at the time. The two thought the program would be a unique and special opportunity for their artist and designer community. 
PC Elliot is a Brushes with Cancer Artist who learned about the program through his workplace. A wood model maker at the General Motors Design Center, he was inspired by the 2020 Brushes with Cancer art shown in the gallery. After talking to Jeff, PC was encouraged to participate in the 2021 Brushes with Cancer open program.
"I have a lot of close-to-home stories about cancer," PC said. "I hoped it would give me a new insight and a chance to bring my artwork into a space of inspiration and healing for cancer survivors I may have otherwise never met."
In 2021, PC officially became a Brushes with Cancer Artist and was matched with Inspiration Anuja Deo. For Anuja's piece—a tabletop sculpture—PC incorporated wooden planks from a 100-year-old bridge on Harsens Island in Michigan, as well as copper sheeting and reclaimed copper wire he used to create the trees and the cheetah.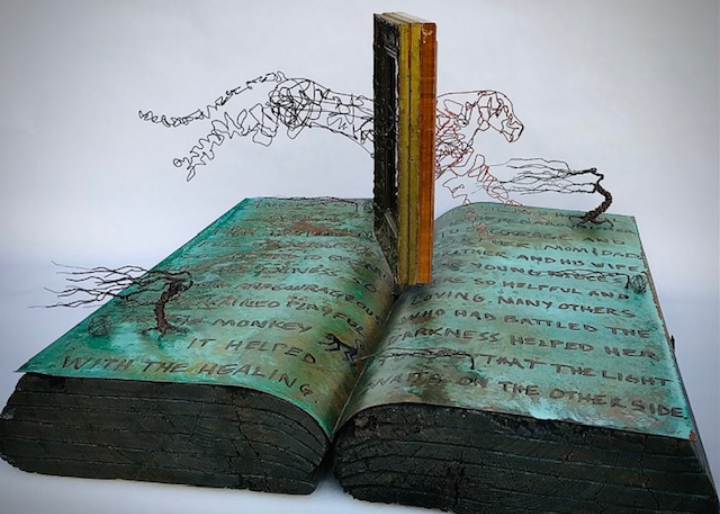 "The reason we go to the movies or have favorite books is because of the stories that connect us," he said. "This is a way for me and my artwork to be involved and connect to survivors, caretakers, family members and their story in a way that inspires healing emotions for everyone."
Wayne State University provides a unique opportunity for its artists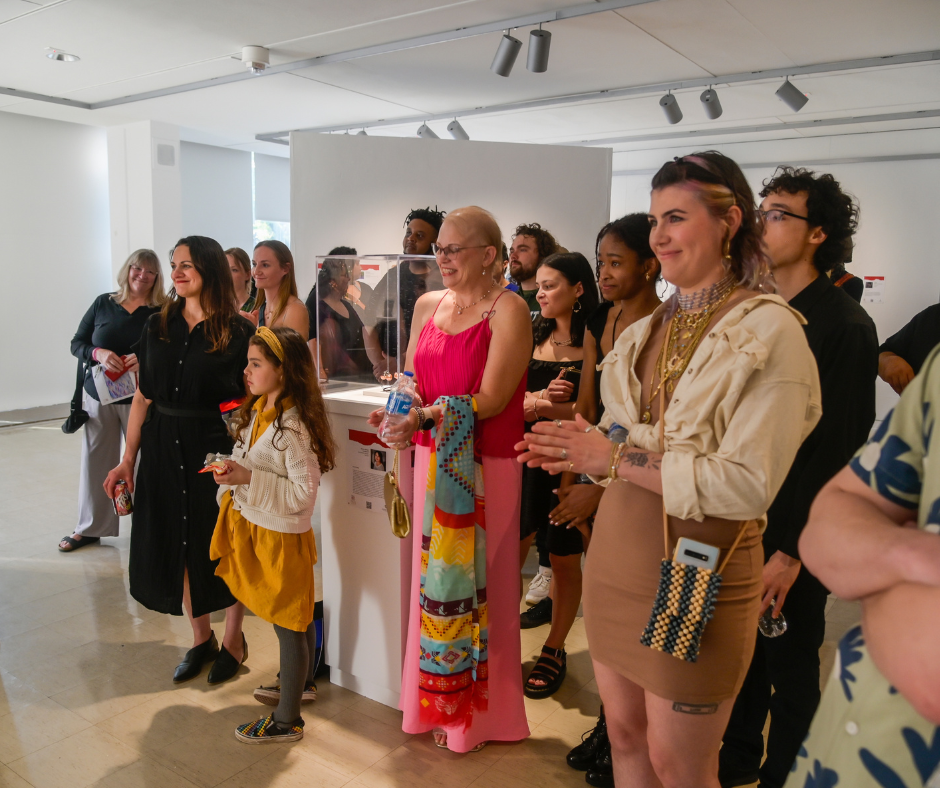 Michigan served as the location for another licensed program, this time, Wayne State University brought the program to its students, staff, faculty and alumni. 
The relationship started when gallerist Peter Gahan approached Thomas Pyrzewski, director of galleries and special programming at Wayne State University. Peter knew Twist Out Cancer program director August Spree and approached Thomas with an idea.
"He said, 'This is a really cool, impactful, powerful program and you at your gallery install great exhibitions. Is there a possibility to bring it to Wayne State?'" Thomas said.
For Thomas, the program is personal. In 2009, his mother passed away from stage four colon cancer.
"My artwork has always been influenced by that," he said. "I remember my mom coming to the studio and liking my sculptures and saying 'These are powerful.'"
Thomas had plans to bring Brushes with Cancer to Wayne State University in 2020, however, the COVID-19 pandemic shut down the university's galleries. Thomas put his energy into becoming an Artist for the Brushes with Cancer open program and when the galleries opened back up, Thomas was ready.
On May 18, 2023, Wayne State University held its first-ever Brushes with Cancer reception, featuring 17 Artists and 17 Inspirations. 
"I was kind of nervous earlier in the day but once I got to see everyone in person, I could feel everyone's aura and how happy they were," Thomas said. "It was perfect, I can't think of anything I would've changed."
Creating more opportunities to share, connect and heal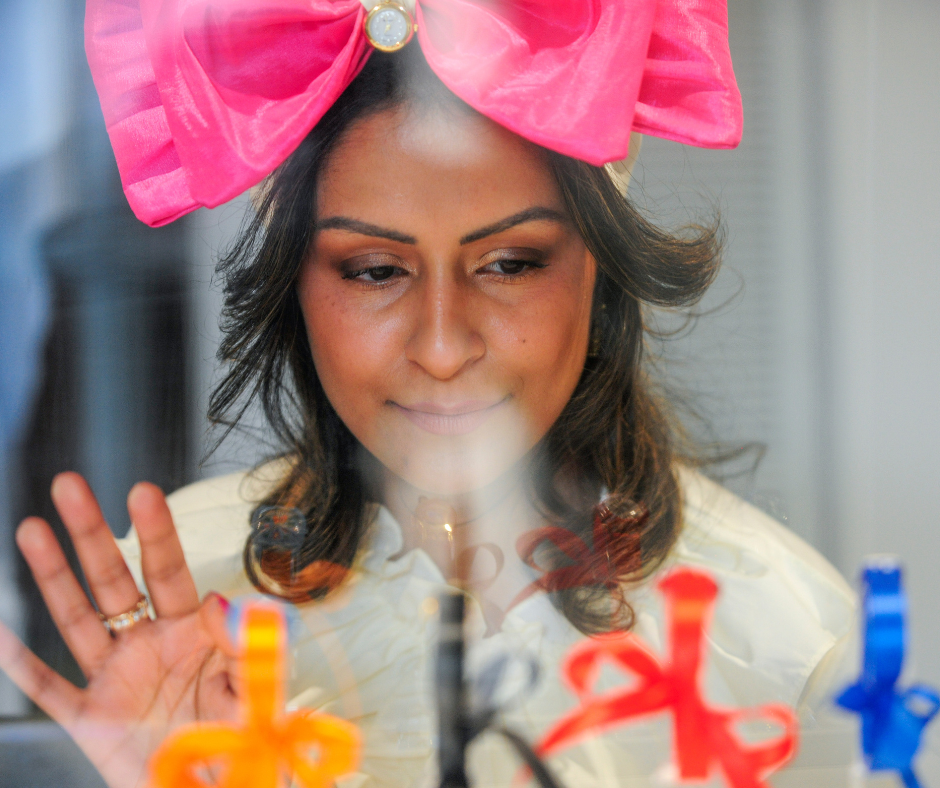 Twist Out Cancer has one more licensed program planned for 2023: a partnership with Rolfe Pancreatic Cancer Foundation. Similar to Wayne State University, Twist Out Cancer paired Brushes with Cancer Artists with survivors and caregivers who are honoring those that have passed away. and their loved ones at Rolfe. 
The licensed programs help fulfill a need as the organization grows. With the 2023 Brushes with Cancer open program receiving the organization's largest application rate, Twist Out Cancer leadership needed to find more ways for individuals to access programming. 
"I am excited to be able to offer this program to more people," August said. "The licensed programs give us a chance to bring the experience to people within a specific organization or company and it also allows us to engage our seasoned participants to match with them, which means our open programs can accept more new participants every year."
Brushes with Cancer licensing opportunities are open to any corporations, hospitals and organizations that want to form connections and create more healing spaces. 
"In speaking with executives who had seen the Brushes with Cancer program, it became clear that there was a need for this for employees," August said. "Nearly everyone has known someone who has been affected by cancer, if not themselves, and as a company, they can allow us to facilitate this program as an added benefit to their employees and community." 
To learn more about Twist Out Cancer's licensed programs, head here. 

To inquire about having Brushes with Cancer in your workplace, please email [email protected].