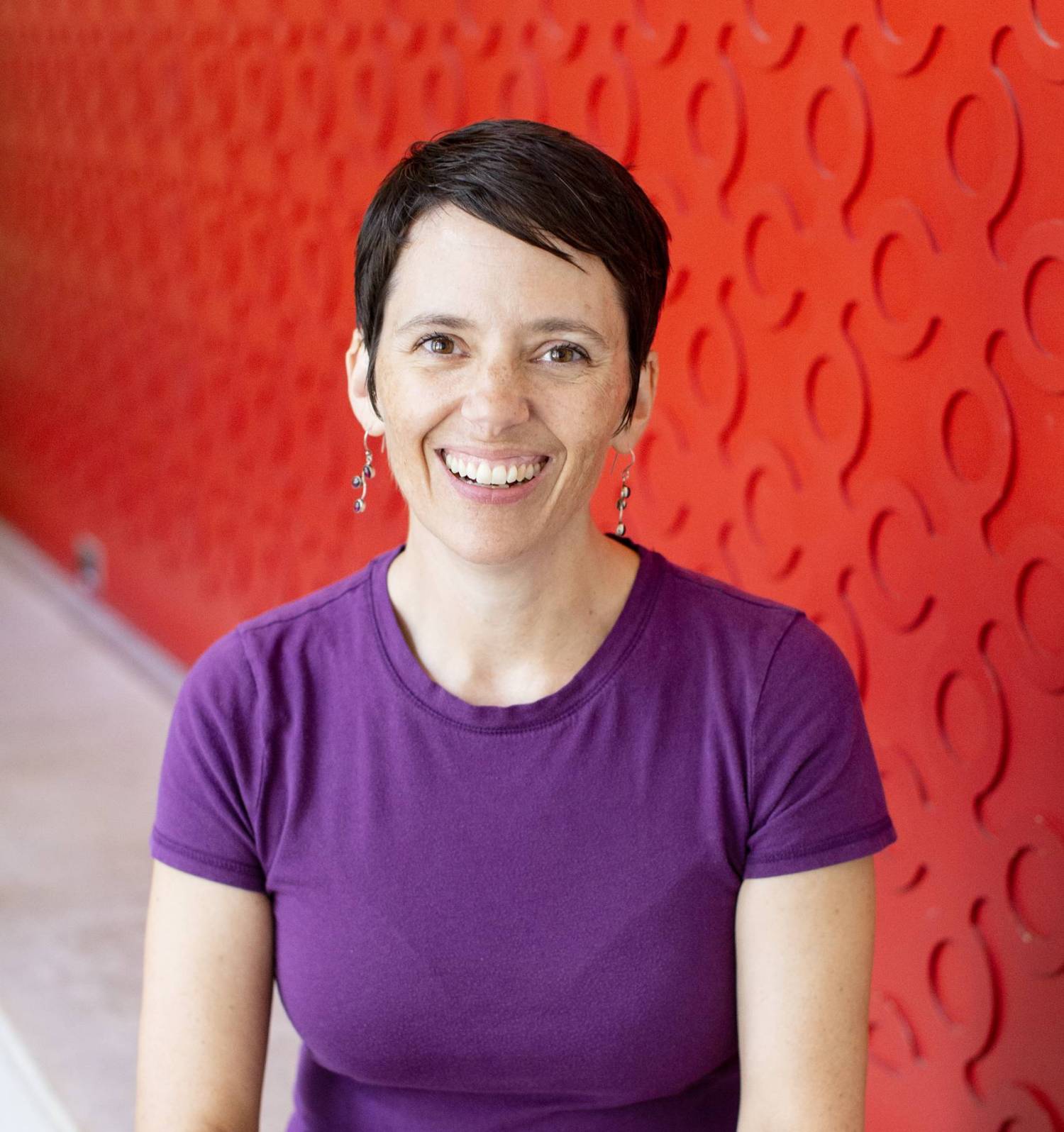 Over the past decade, Twist Out Cancer's presence in greater Austin has grown in a beautiful way. The growth is traced back to Alana Dugandzic, who became a Brushes with Cancer Inspiration for the first time in 2012. 
The experience was so transformative for Alana that as a board member, she helped bring Brushes with Cancer to Austin for the first time in 2019. Between 2019 and 2022, two in-person Brushes with Cancer galas were held in Austin. Additionally, the Austin community held a virtual event in 2020, building and strengthening the existing connections. 
With so many existing Artists and Inspirations in one area, Twist Out Cancer's leadership knew it was necessary to have a larger presence in the community. Board Member and Brushes with Cancer Inspiration Kim Kass stepped up, becoming Brushes with Cancer co-chair with Andrea Reichl in 2021, and continuing to support the organization's efforts in the greater Austin area. 
In May this year, Twist Out Cancer hosted an in-person Twistshop in Austin to an overwhelmingly positive response. Advisory Board Member and Twistshop Director Jacqueline Carmody flew in from Chicago for the event and knew one thing was clear: Austin needed more Twistshop opportunities. 
"As our Austin community continues to expand, we noticed a necessity for more in-person events and programming," Jacqueline said. "Having a local art therapist and facilitator allows us to offer more Twistshops and opportunities to build camaraderie through art making and storytelling."
The search for an Austin-based Twistshop facilitator began immediately, and luckily, Twist Out Cancer didn't have to go far to find the perfect fit. 
Meet Lindsey Taucher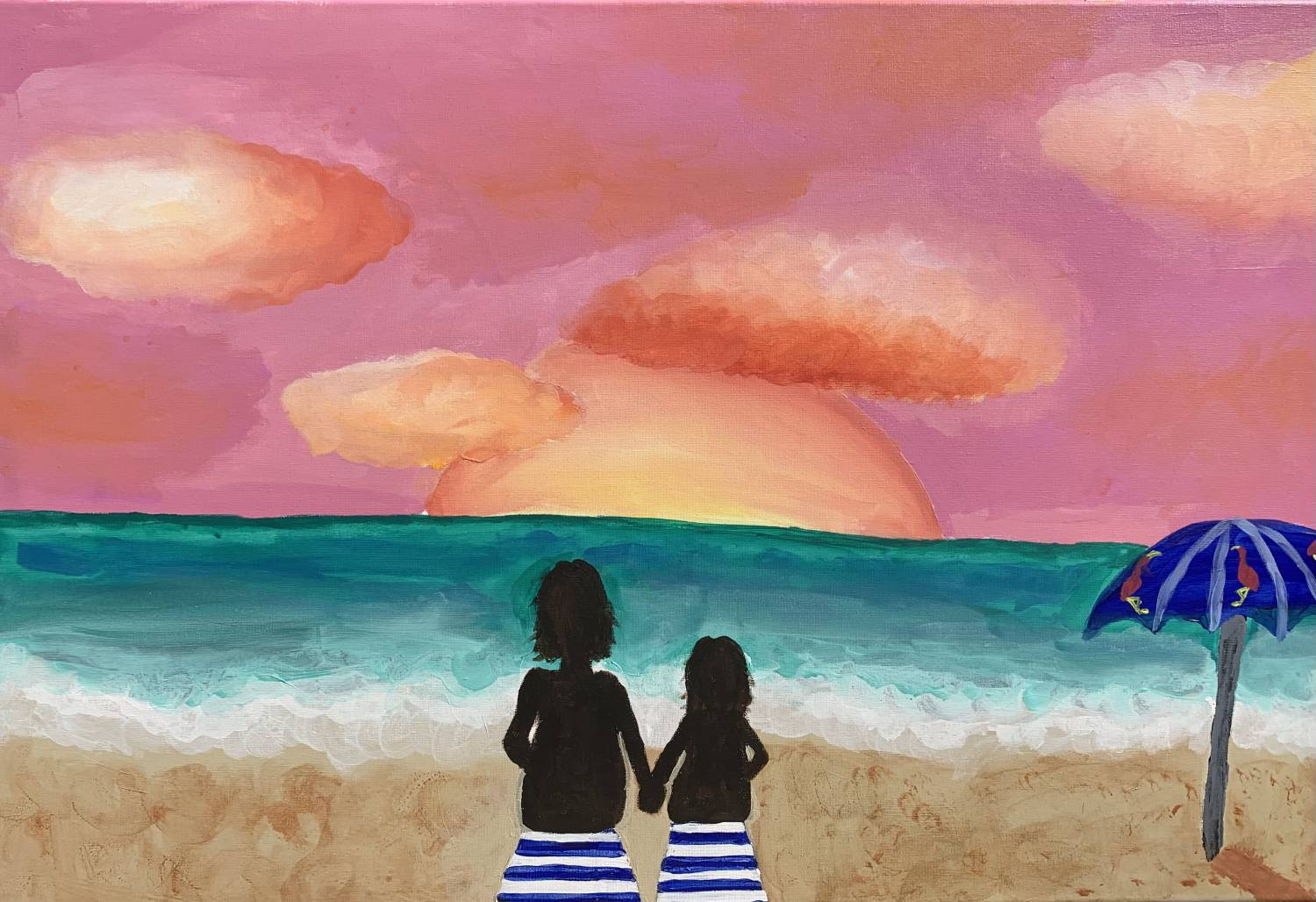 When Lindsey Taucher helped a colleague take profile photos for their Brushes with Cancer submission, she was introduced to a meaningful opportunity to share with her daughter. The two were looking for a way to volunteer together, and Brushes with Cancer allowed them to further explore their shared art passion. 
The two were accepted as an Artist team for the 2022 Southern Brushes with Cancer program and paired with Inspiration, Nicole Wissing. Naturally, family emerged as a core focus of the piece. The three connected over Nicole's love for her family, specifically her granddaughter. The acrylic painting, "Flamingo Sunset," shows two silhouettes holding hands at the beach.
"The image was inspired by past and upcoming trips to the beach with her granddaughter," Lindsey said. 
When Brushes with Cancer wrapped up, the trio was pleasantly surprised by a generous supporter.
"We had the honor of an anonymous donor giving money to the organization so our Inspiration could get her painting."
During this time, Lindsey was also facing her own cancer journey. In October 2021, her mother was diagnosed with stage four lung cancer. But, as silver linings often happen with cancer journeys, life began aligning itself in a beautiful way. 
In spring 2023, fellow Brushes with Cancer Artist Theresa Bond messaged Lindsey with a screenshot of Twist Out Cancer's newsletter. The organization was looking for an Austin-based Twistshop facilitator. Lindsey had the art-therapy training and experience and was ready for a complement to her full-time higher education career. 
"On a day when I was grumpy and not feeling excited about my work life, I said 'You know what? What if I did this?' and my husband said 'Why not?'" Lindsey said. "So, I submitted my application."
Fulfilling a bucket list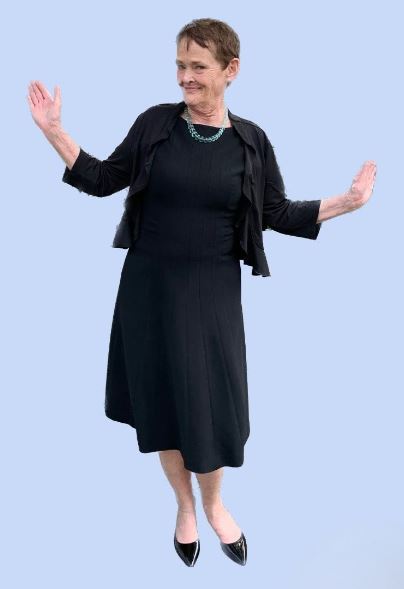 Having missed her work as an art therapist and doing community-based counseling, Lindsey was excited to receive an invitation to interview with Jacqueline. Later that day, however, she received life-halting news.
"We found out they were stopping my mom's treatment, so when we later met on Zoom, I told Jackie that my mom's situation would impact my availability moving forward."
When the two connected for the interview, Lindsey was hired on the spot. With the impending loss of her mother, the opportunity represented more than just a career shift for Lindsey. 
Jacqueline's response solidified that Lindsey was in the right place. 
"She said 'You are preaching to the choir. Whatever you need, we are here—anything we can do to help."
With the opportunity, Lindsey also had peace that her mother left having her bucket list fulfilled. 
"People always say 'What's your bucket list?' and my mom said 'I don't want to go on a big trip, I just want my kids and grandkids to be OK," Lindsey said. "She knew I was getting formally connected with an organization that would bring me more fulfillment. I feel lucky it played out timing-wise before she died."
And as Lindsey gears up for her first Twistshop in fall 2023, she already knows the environment she wants to cultivate for the Austin community. 
"I like to tell clients and participants there is no right or wrong for this," she said. "You are not getting graded, it's not like an art class."
Lindsey also views it as an opportunity to use her own experience to help others. 
"Fortunately—or unfortunately—I have the knowledge to make me a better facilitator and provider of these experiences. Being witnessed in your artmaking by other people who really understand what you are going through is powerful."