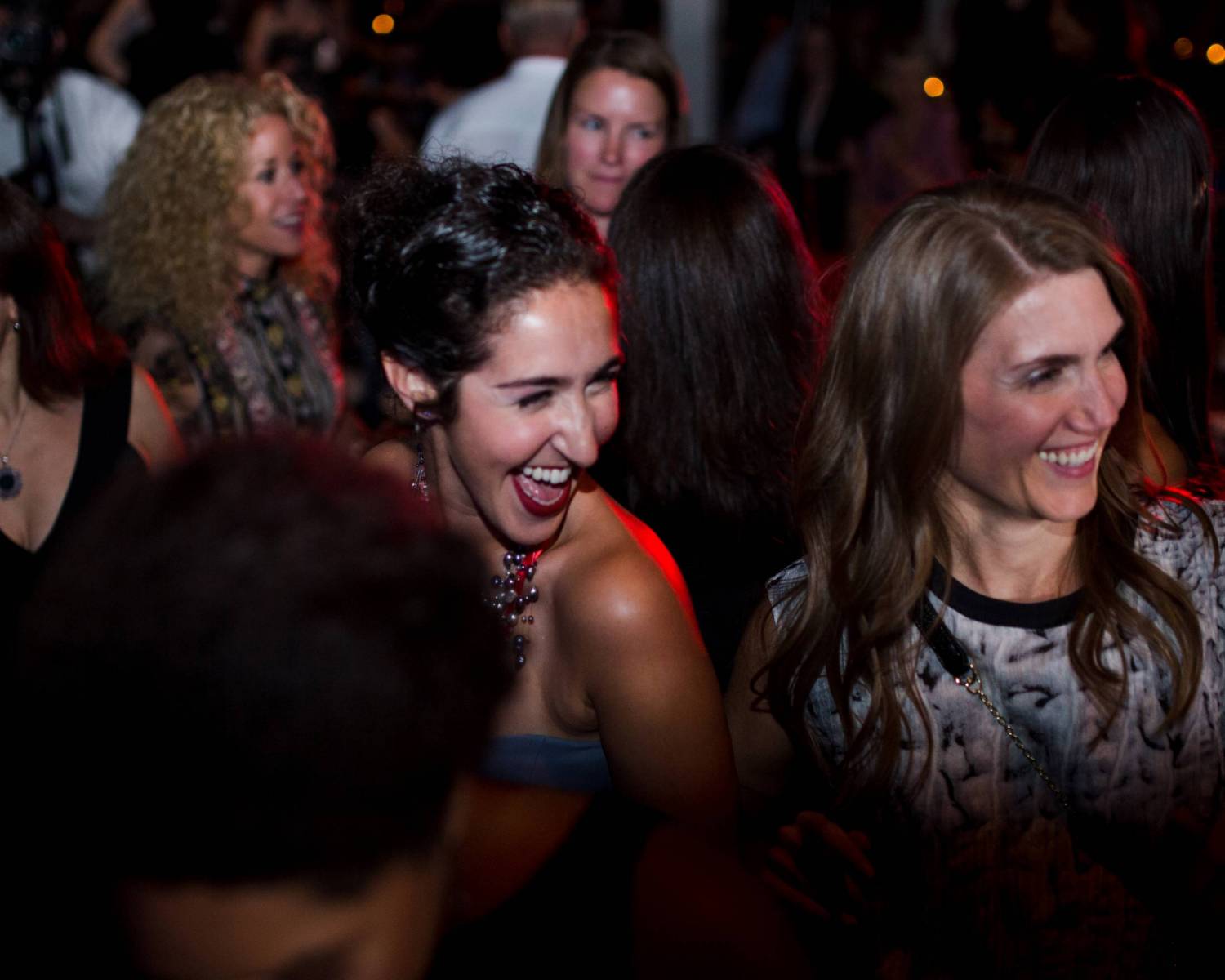 Vaccines were rolling out, COVID cases were going down and the Twist Out Cancer was eagerly anticipating its first in-person Brushes with Cancer event since 2019. 
Until we met Omicron. 
For a brief period in early 2022, the world held its breath as we hunkered down, masked back up and re-evaluated all future plans – including the first in-person Brushes with Cancer event since 2019.
In the middle of that decision-making flurry were Kim Kass and Andrea Reichl – co-chairs for the Southern Brushes with Cancer event, which was set to take place on March 27, 2022. As the organizers tracked cases, kept up with the news and considered Twist Out Cancer's vulnerable community, they knew their decision needed to be well thought out. 
"I remember the phone call where I asked if we could push the date," Kim said. "Wanting to be together and community is important to us, but we understand this is a community of immuno-compromised individuals."
The option to push the in-person event back allowed Omicron's spread – fueled by in-person holiday gatherings – time to get under control. In January, the United States' seven-day average was more than 800,000 cases. As of March 28, that number is now just shy of 30,000 and is steadily decreasing – making way for a safe, masked celebration on May 1.
"We wanted to create something that was beautiful, special, memorable and safe for attendees, but it has been a bumpy ride," Kim said.
Navigating new waters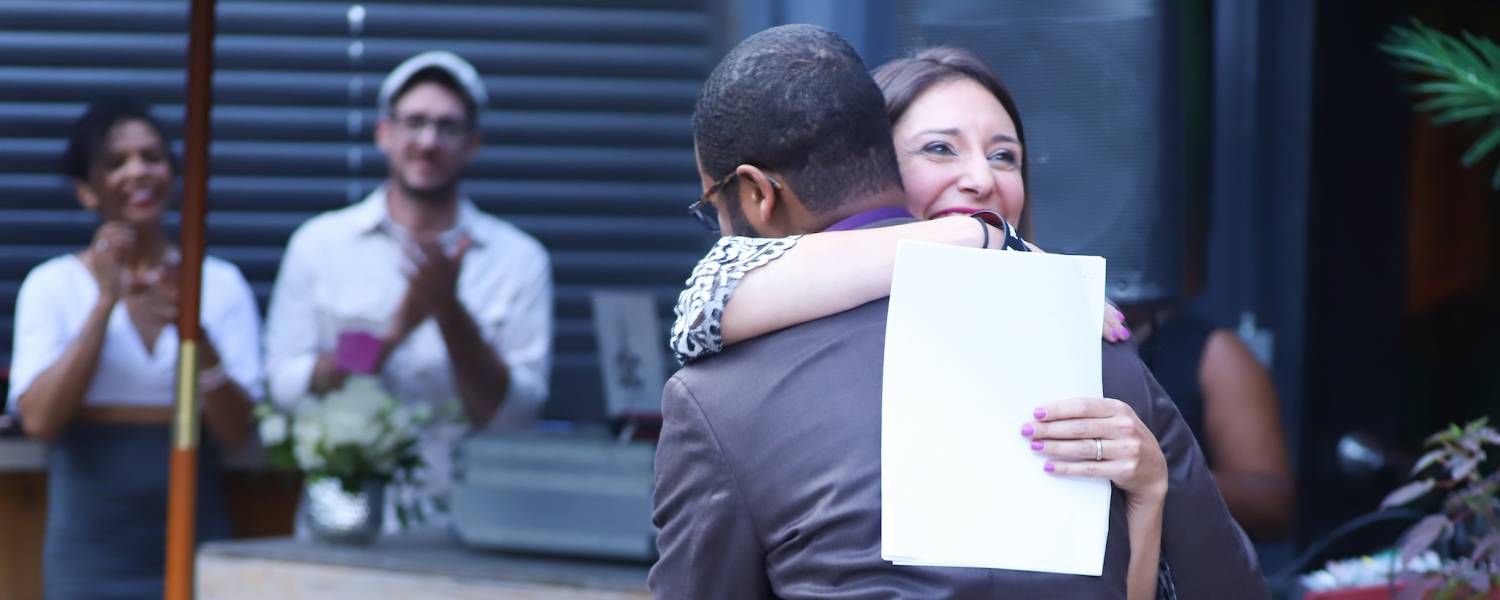 Life as we knew it changed in March 2020, and now our world has since shifted into something different. 
It's easy to get down about a pandemic ruining carefully planned events – and completely OK to do so – but what Twist Out Cancer is best at is finding silver linings in the ugly. Like how Brushes with Cancer celebrates and sees beauty in people's worst moments. If Twist Out Cancer could handle such delicate subject matter with grace, the organization was certainly well equipped to navigate the territory that came along with COVID. 
Being past Brushes with Cancer Inspirations, it was important to Kim and Andrea that this year's participants experience the type of joy, connection and healing the program brought to them.
"I think what's most important to me is passing on what I got out of it," Andrea said.
Andrea's journey not only involved being a cancer patient, but a caregiver as well. Prior to her own cancer diagnosis, Andrea cared for her mother while she was going through cancer. Adding a complicated layer to Andrea's world was her mother's Alzheimer's diagnosis. Not only was Andrea going from one cancer journey to another, she was starting to lose her mother in the middle of it all.
"Looking back on that time, she wasn't around for my journey," Andrea said. "I had to process the loss of my mother being my mother, but also what I had been through physically, mentally and emotionally in my own cancer journey."
Helping process those feelings was Brushes with Cancer, and Andrea's Artist, Jorge Puron.
"It was like being seen. It was really powerful for me," Andrea said. "Here I am, connecting with a stranger, saying things I wasn't saying to my closest friends and family. I could be in control with whatever I felt comfortable sharing, and he shared back. It didn't feel unnatural."
For Kim, Twist Out Cancer opened up a community filled with support. She met with her Artist during her second round of chemotherapy – a particularly vulnerable and challenging time – and the experience was what she needed.
"Honestly, it was life changing for me, and I don't mean that in a dramatic way," she said. "My spectacularly beautiful piece of art is in my bedroom, where I look at it every day."
Her experience with cancer also ignited a passion to be the kind of support system other people so desperately need in their journeys. 
"I made a commitment to the world at that time that I would support anyone in their journey," Kim said. "Twist Out Cancer gives me an opportunity to do that."
What to expect on May 1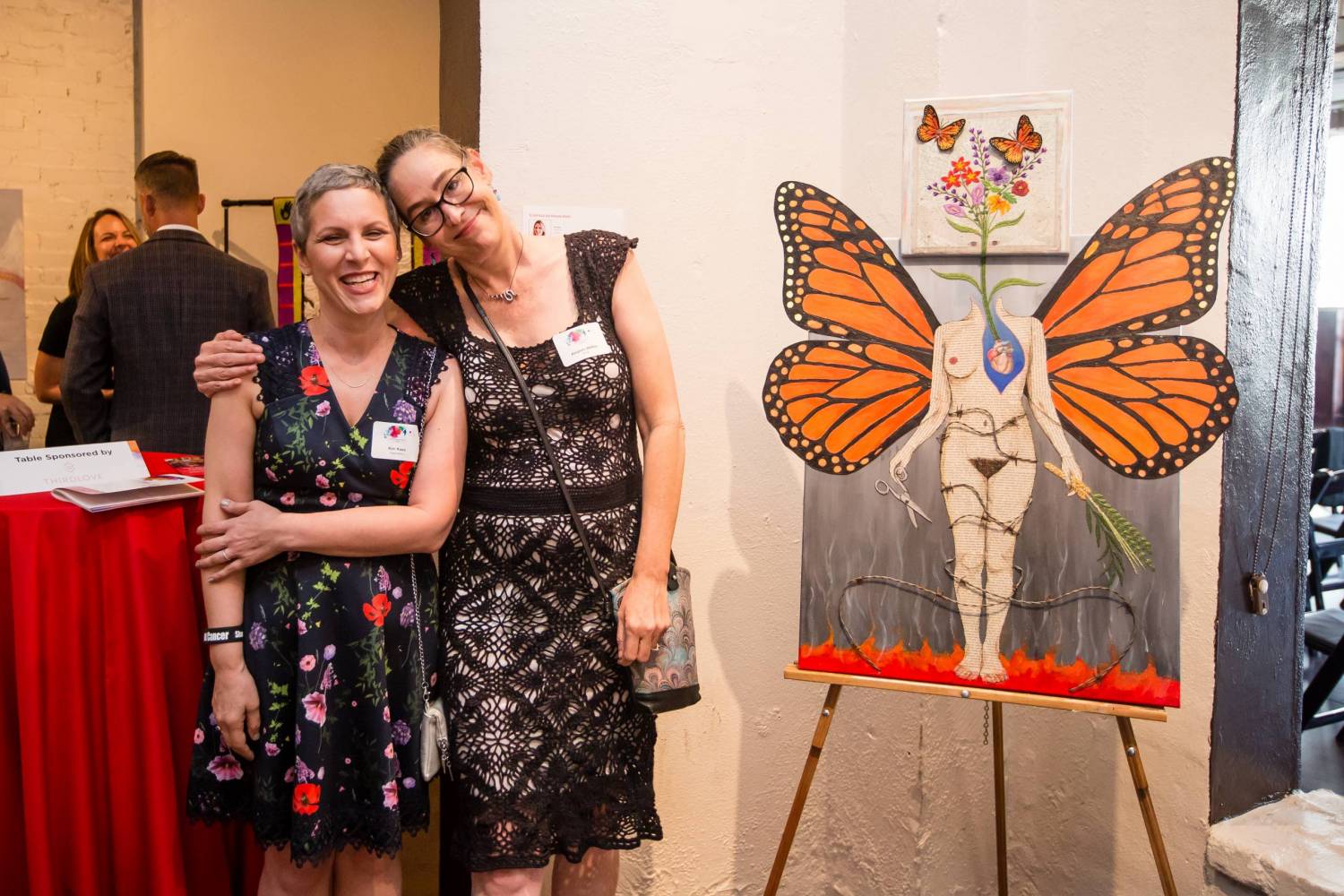 While the uncertain circumstances created a bumpy road to the Southern Brushes with Cancer event, Kim and Andrea had each other to rely on for support. 
"When you meet someone who has been through what you've been through, there is this foundation," Andrea said. "It bonds you in a different way, and I instantly felt that with her."
Kim was originally asked to chair the event solo, but with a full-time job and kids, she wasn't sure if she could take it all on. That's where Andrea came in.
"We didn't know each other at all, but we're like family already," said Kim, who met Andrea for the first time in June 2021.
For months, the two have organized event logistics and worked hard to involve their local communities. 
"We worked really hard to reach out to groups or people we know who have a relationship with the cancer community," Kim said. "We want the Inspirations and Artists to know that we support and love them." 
Part of that inclusiveness involves cultivating a community prior to the event. Andrea and Kim partnered with Cancer Rehab and Integrative Medicine to build a free day of wellness for Southern Brushes with Cancer participants on April 23. Offerings include acupuncture, yoga, massages, facials and sound baths for participants.
"Through this experience, we've met all these people who are really cool, good people I would've never met otherwise," Kim said. 
On May 1, all Southern Brushes with Cancer participants and supporters are invited to Dripping Springs Distilling, an award-winning distillery in Texas that has an onsite event venue. Brushes with Cancer art will be on display, while Grammy-nominated artist SaulPaul will serve as the evening's master of ceremonies. For those not in the greater Austin area, the Southern Brushes with Cancer event will also offer virtual options. 
Even though the event is still a month away, Andrea and Kim are already getting positive feedback from those within their community. 
"It has been very cool because I've already had people reach out to say 'When's the next event?' Just let us get through May 1!"
To purchase in-person or virtual tickets to the Southern Brushes with Cancer Art Exhibit and Celebration, click here.