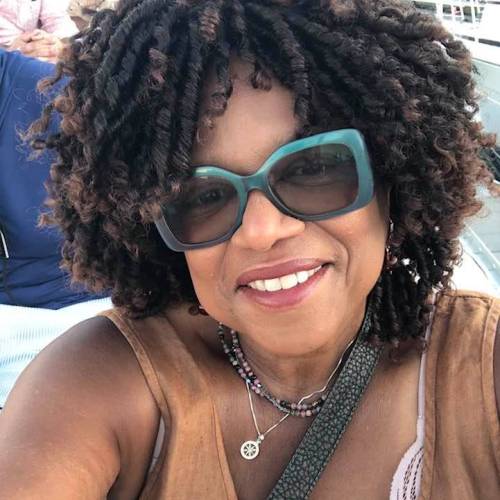 When Brushes with Cancer Inspiration Pam Oliver learned her daughter, Kristin, was diagnosed with a rare heart cancer, she immediately turned to her faith.
"I am a woman of faith and had my faith during a crisis," Pam said. "It is something that has always carried me during tough times. I go to scripture for help, guidance and understanding."
Based in Chicago, Pam's family spent most of their time in North Carolina, supporting and caring for Kristin as she went through treatment. Even though she was living a parent's worst nightmare far from home, she tightly held onto her faith.
"With this diagnosis, I had to believe that even though I didn't see the healing and she was not well, I had nothing to hold onto but my faith."
In addition to her faith, Pam had nature to give her peace. After Kristin's chemo treatments, Pam and her husband would spend time in the nearby healing garden to meditate in nature. For Pam and her family, nature and animals always sparked joy. 
"During this journey, Kristin didn't want to watch anything serious – no news," Pam said.
"She loved watching stories about animals and she learned so much about them."
After Kristin's untimely passing on June 30, 2020, Pam leaned further into their love of nature and animals. Artwork in her home, a beautiful garden and birds surrounding her birdfeeders gave her solace as she began to heal. It was also something Brushes with Cancer Artist Sara Zielinski leaned into when she was paired with Pam. 
"Sara was someone I could talk to," Pam said. "She didn't say 'Here's what you could do,' she would just sit and listen. She'd say 'Animals are my favorite, let me show you some of my art,' and that was the thing Kristin loved."
The two connected immediately, with Sara providing Pam with a comfortable, safe space to pay tribute to Kristin's life.
"Kristin loved elephants and told me these incredible stories about them, so I would share those stories with Sara. I loved being able to share these amazing stories that Sara never got bored listening to."
Pam's sanctuaries 
For Pam, it's important to find sanctuary in her surroundings. She has multiple, personal spaces in her home and even created one for Kristin while undergoing treatment. 
"During chemo, Kristin never wanted to go out to the healing garden, so I created a healing garden on her apartment patio. It was the most beautiful mini garden – it was nature's artwork."
It was a custom sanctuary Kristin felt safe enough to fall asleep in. Similarly, Pam has her own healing garden at home – a beautiful place to relax, think and pay tribute to Kristin. Within the garden are bird feeders, a swing, Pam's chair, and of course, beautiful flora. The garden was also the backdrop for many of Pam and Sara's conversations. 
"I'd pour myself a glass of wine and sit on my swing," Pam said. 'The summer breeze was beautiful and my bird feeders were up everywhere. I invited Sara into my world and she accepted the invitation with her whole heart."
Even during the cold months – when her beloved plants and animals are hidden away for the season – Pam is still inspired by her surroundings.
"I have a little fireplace cabinet, a diffuser and plants everywhere – this is what makes me happy," she said. "You talk to Pam Oliver and you talk to the person – but you don't know me until you see my life."
It was a life that welcomed Sara, as the two took advantage of video conferencing to go deeper. 
"She's been in my living room and she saw me sitting in my favorite chair," Pam said. "We went on my porch and I showed her the windchimes someone blessed me with when Kristin passed away."
Sara took these special moments with Pam – time in her garden, discussions about family, nature and Kristin, getting to see her favorite chair – and incorporated them into her Brushes with Cancer piece. 
"I said, 'No matter what, her interpretation is from months of communicating and me showing everything,'" Pam said.
Titled "Sanctuary for Kristin Arielle," Sara incorporated key details of their conversations, including their love for elephants and the luscious, colorful garden where Pam honors Kristin's life.
"Sara saw all these tributes to Kritisin and her space in the front of my garden. She was able to see and feel some of the world I live in, in a very esoteric way. That's what helped her understand and look at me and say 'This is where this woman finds her comfort.'"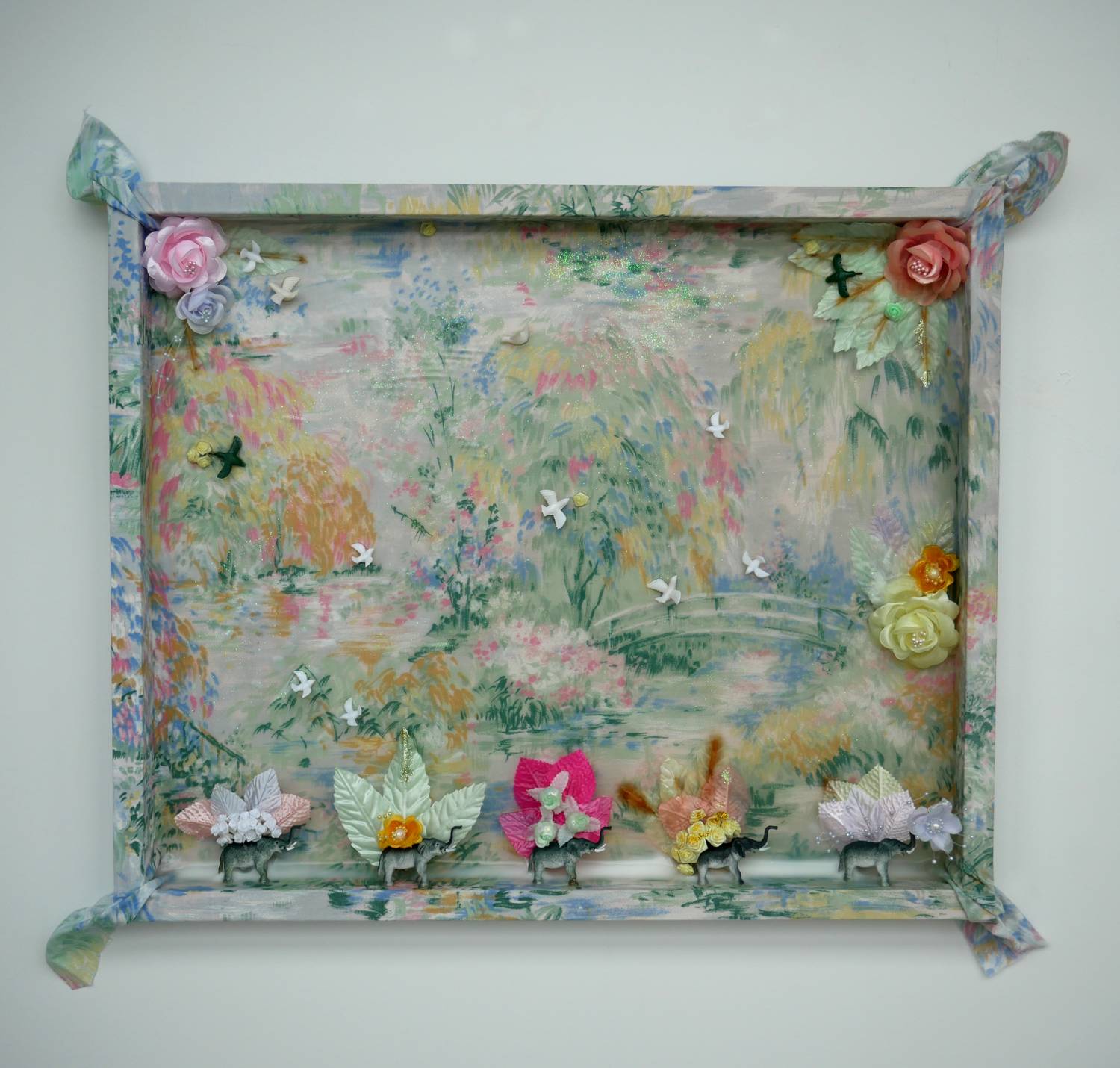 The $49 scan that changed Pam's life
A year after Kristin passed, Pam received more gut-wrenching news: she too had cancer.
"In July, 2021, I had a significant birthday and wanted to have a heart scan. The local hospital offered $49 heart scans, so I made an appointment."
The scan itself wasn't necessary, however, Pam knew about life's curveballs and wanted to stay on top of her health. The scan showed nodules on her lungs, which doctors wanted to closely review. Two days went by, and as she was planning a trip, Pam's doctor started blowing up her phone with calls and messages. Pam received the same call Kristin got just two years prior. 
"I told God 'I'm scared, I am so afraid,'" said Pam, who received a lung cancer diagnosis. "I had no control over this situation, I had no control over Kristin. With cancer, you don't have any control over anything."
Luckily, the $49 scan is what saved Pam's life. The cancer was detected early enough and doctors were able to remove all of it. Pam is currently cancer free. 
"The scan not only saved my life, but it also cost me years of treatment and hundreds of thousands of dollars. And this was a heart scan, not a lung scan! This was incidental."
One scan changed the course of Pam's life. As a result, she is paying it forward by funding scans for people who can't afford them.
"I can sacrifice not getting my pedicures, not getting my hair done once a month. I could do that and sacrifice those little things so someone's life can be saved like mine was."
Currently, Pam is working with a residency clinic to pay for multiple scans a month. Run by residents and supervised by doctors, clinic patients often come from urgent care or the emergency room to have more advanced follow-up scans that many patients can't afford.
"Maybe someone in the community will see this and say 'If she can pay for scans for those who can't afford it, I can pay for scans, too.'"