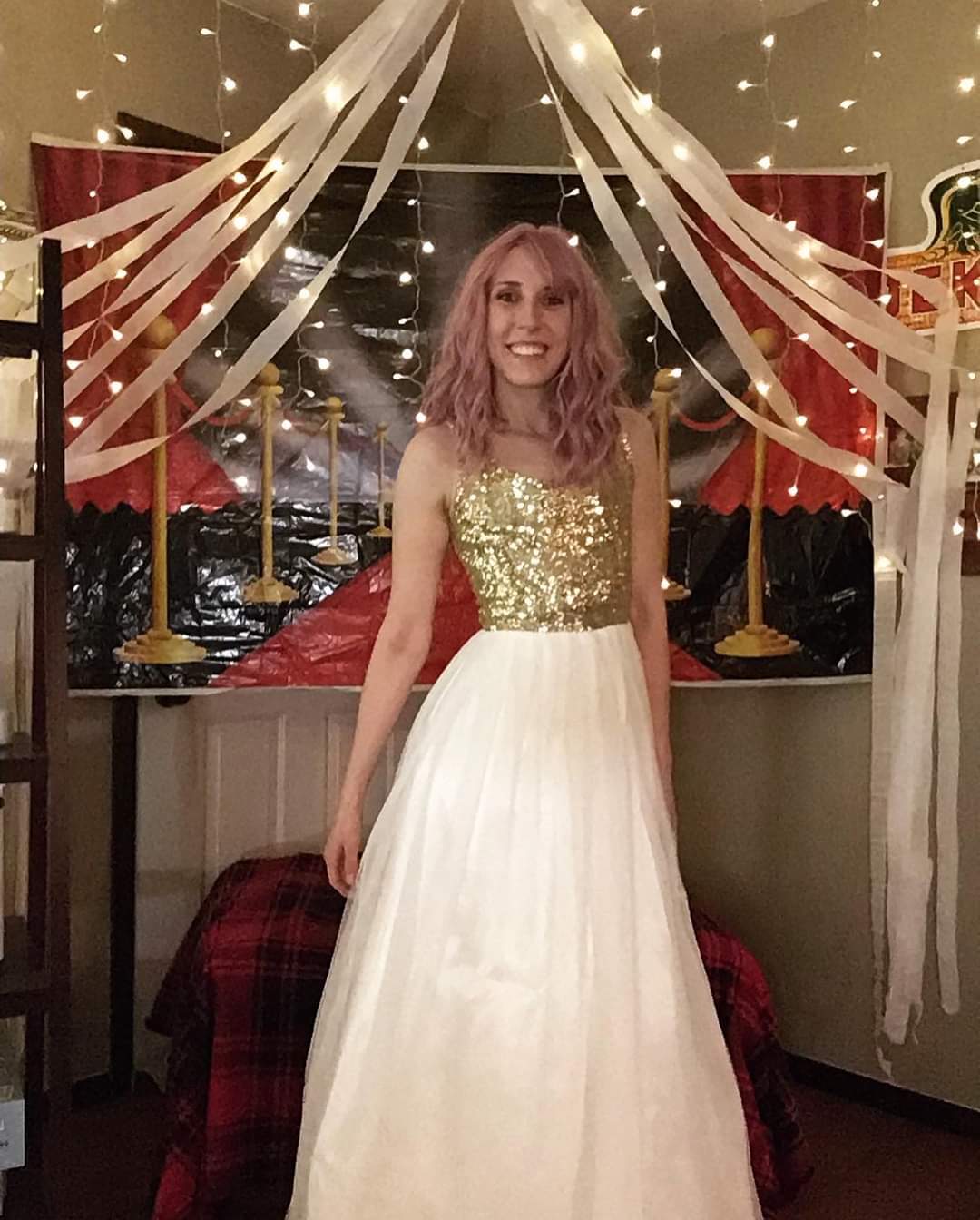 One day, Twist Out Cancer Founder and CEO Jenna Benn Shersher came across a viral video of Rena Williams and knew she had to reach out. 
You see, Rena has a story very similar to Jenna's. 
When she was diagnosed with triple-negative breast cancer, Rena turned to dance as a way to manage her diagnosis and treatment. 
"I needed a way to escape," she said. "I've always been an athletic person, so I knew it had to be something moving my body. And I love finding comfort in music."
In order to attack the cancer, Rena needed 16 rounds of chemotherapy – an intimidating and exhausting amount of sessions. Through dance, she tackled each round at a time by learning a choreographed dance leading up to the session and performing the number after she completed each chemo treatment. 
"I would come home from work, practice a dance and by the time I was done, I was so exhausted I would fall asleep."
Up most nights with anxiety over her diagnosis and treatment, dance finally gave Rena the rest she needed. 
But it was the last day of treatment that would change her life. On that day, her coworkers surprised her with a flash mob.
"We're dancing for you," they told her.
The act of kindness went viral and eventually made its way to Jenna, who reached out to Rena.
"When I learned about Rena's story, I just knew I needed to reach out to her," Jenna said. "Her spirit, her tenacity, and her zest for life-was infectious. I just knew that Twist would be a wonderful fit for her, and we are so grateful she is now deeply immersed in our community." 
Finding a community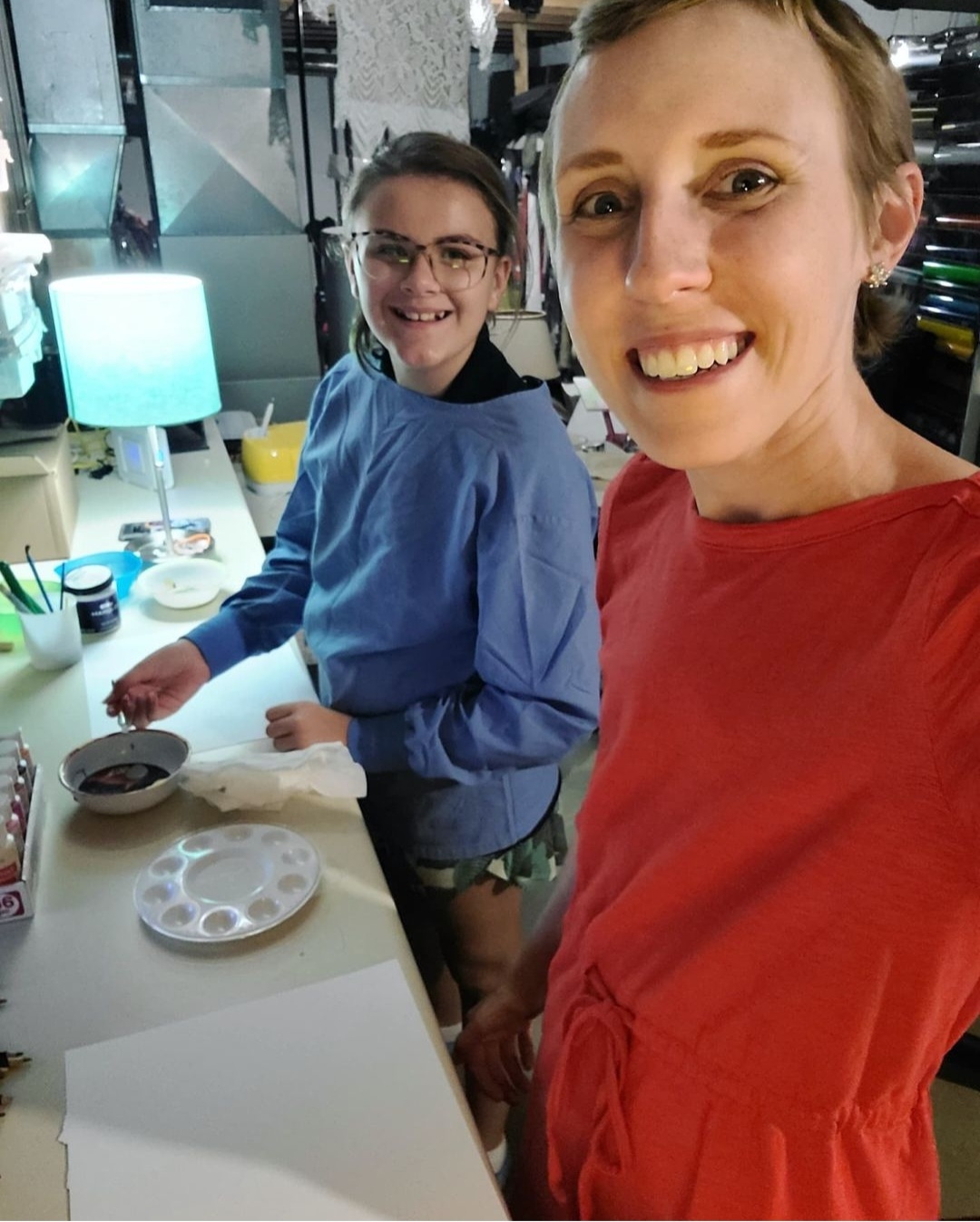 Rena didn't hesitate diving into Twist Out Cancer's offerings. She became a Southern Brushes with Cancer Inspiration and is now a consistent face at events, including virtual meditations and Twistshops. 
"I found that the mental aspect is a lot more challenging for me than the treatments, and I had never done anything like art therapy before."
She had tried other virtual options – such as Facebook groups for individuals touched by cancer – but they didn't offer Rena that missing piece she was looking for. Until Jenna reached out on behalf of Twist Out Cancer.
"Twist is about creating beautiful things and making connections, as opposed to a Facebook cancer group where people are scared and asking questions. Twist Out Cancer has probably been the thing that has helped me mentally the most."
The opportunity has also helped Rena connect with her art roots. Her mother and father both went to art school and she has memories of being in her sculptor father's shop as a child.
"I never realized how calming artmaking was," she said. "As a child, it was just something I did for fun, I didn't know there was a different side of it as a stress relief."
Participating in monthly Twistshops – virtual art-therapy workshops – showed Rena a different side to art. 
"I love feeling paint on the page or crayon on the paper – how that feels and how it releases energy."
Living in the now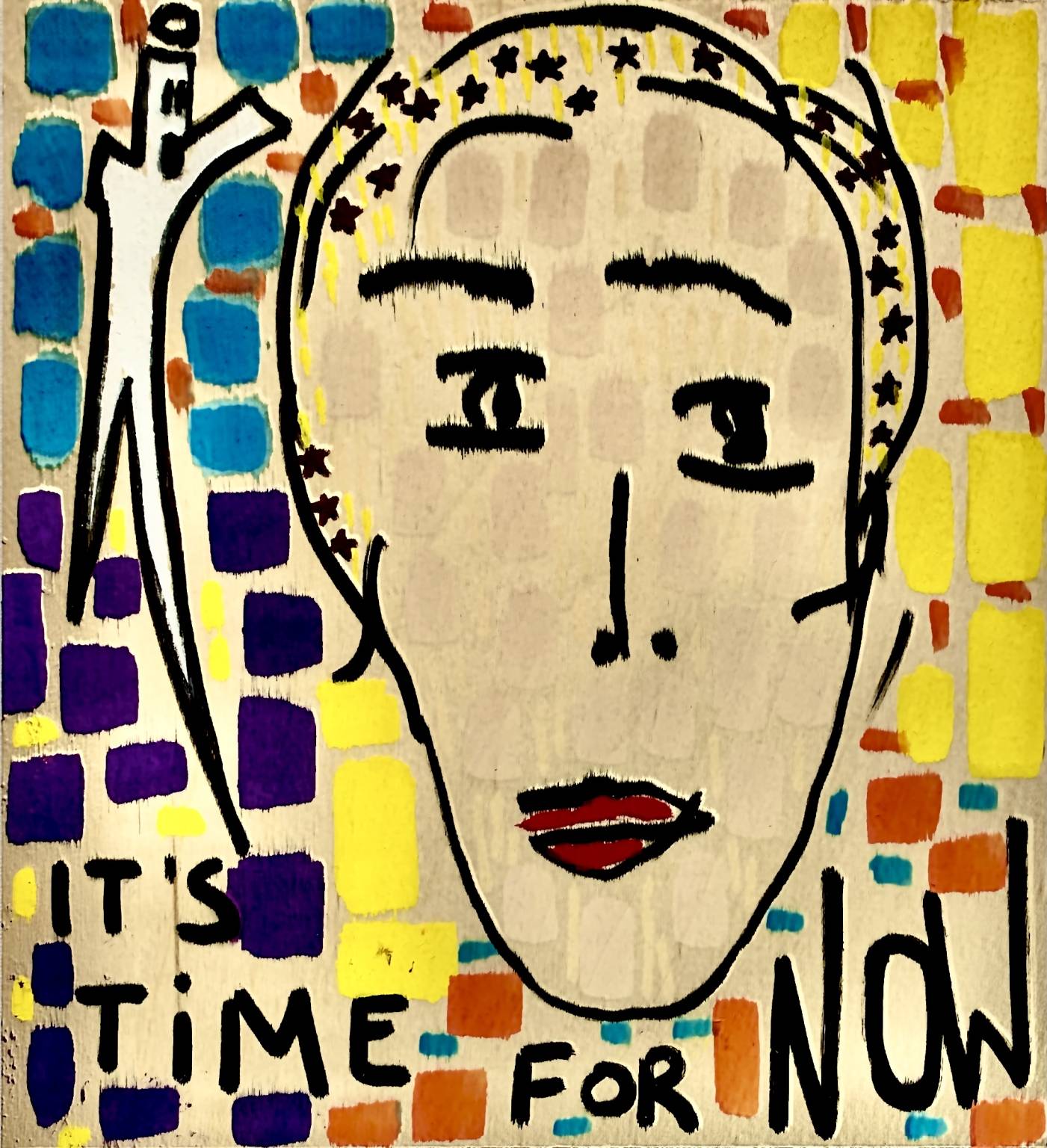 Compared to other Brushes with Cancer Inspirations, Rena's pairing was unique. She was paired with Artist Murielle Cohen, who showed Rena new perspectives and a signature portrait style.
"It was neat because she lives in Israel and our lives are so different," Rena said. "Sometimes, it's good to have your eyes opened up to how someone else lives when it's different from your life."
When Rena met Murielle, she was in the radiation portion of treatment and kept thinking of the future.
"Radiation is such a weird time in the treatment schedule," Rena said. "I was so close to being done and having weird feelings like 'Now what am I going to do? I just sit around and see what happens?'"
From an ocean away, Murielle helped comfort Rena during this strange time by helping to bring her back to the present.
"In all our conversations, what kept coming back was 'You need to live in the moment, live right now,'" Rena said. "I needed to hear that because I was living in the future and worrying what would happen. Right now, the sun's out, there are flowers that are blooming and I could miss all of that." 
Murielle's specialty is 30-second portraits, which she was introduced to by a friend. At the time, Murielle was living in New York City and working as a model. When the city experienced the horrors of September 11, Murielle utilized these portraits to help her community heal. Carrying a pad of paper and black pen, she'd walk up to people and ask to draw their portrait. When she was finished, they kept the piece as a gift. She used this same gift to help Rena's healing.
"I was really happy when she chose the 30-second portrait format, because that's her and what she loves to do the most."
In April of this year, Rena celebrated one year of no cancer evidence. Naturally, she had a disco-themed dance party to celebrate. She brought the same enthusiasm to the Brushes with Cancer virtual event, turning her home into a red-carpet event and donning her favorite formalwear.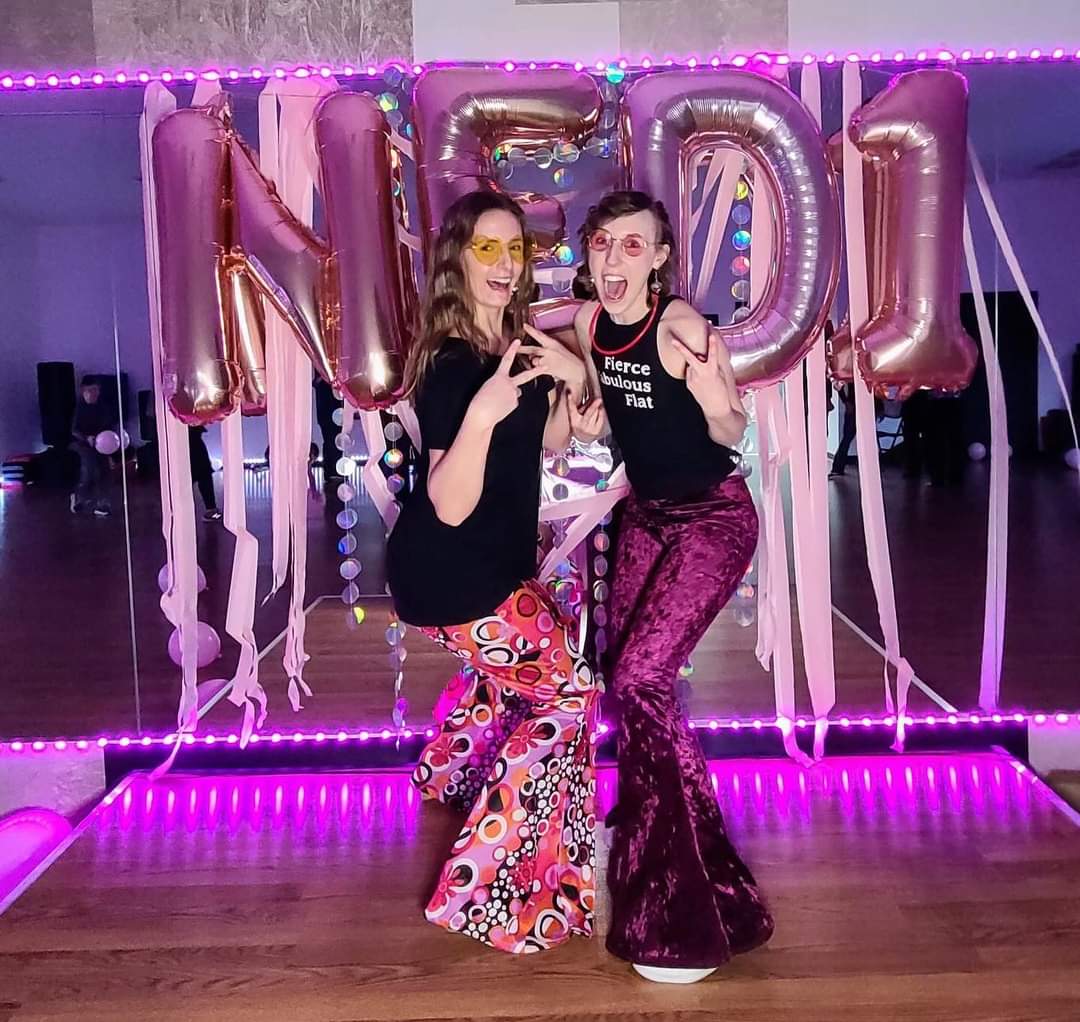 "I feel like I have been brought into this family, and the more I heal, the more I'm able to give. The Twist Out Cancer community has already given me so much that I can't wait to grow this relationship and give back."