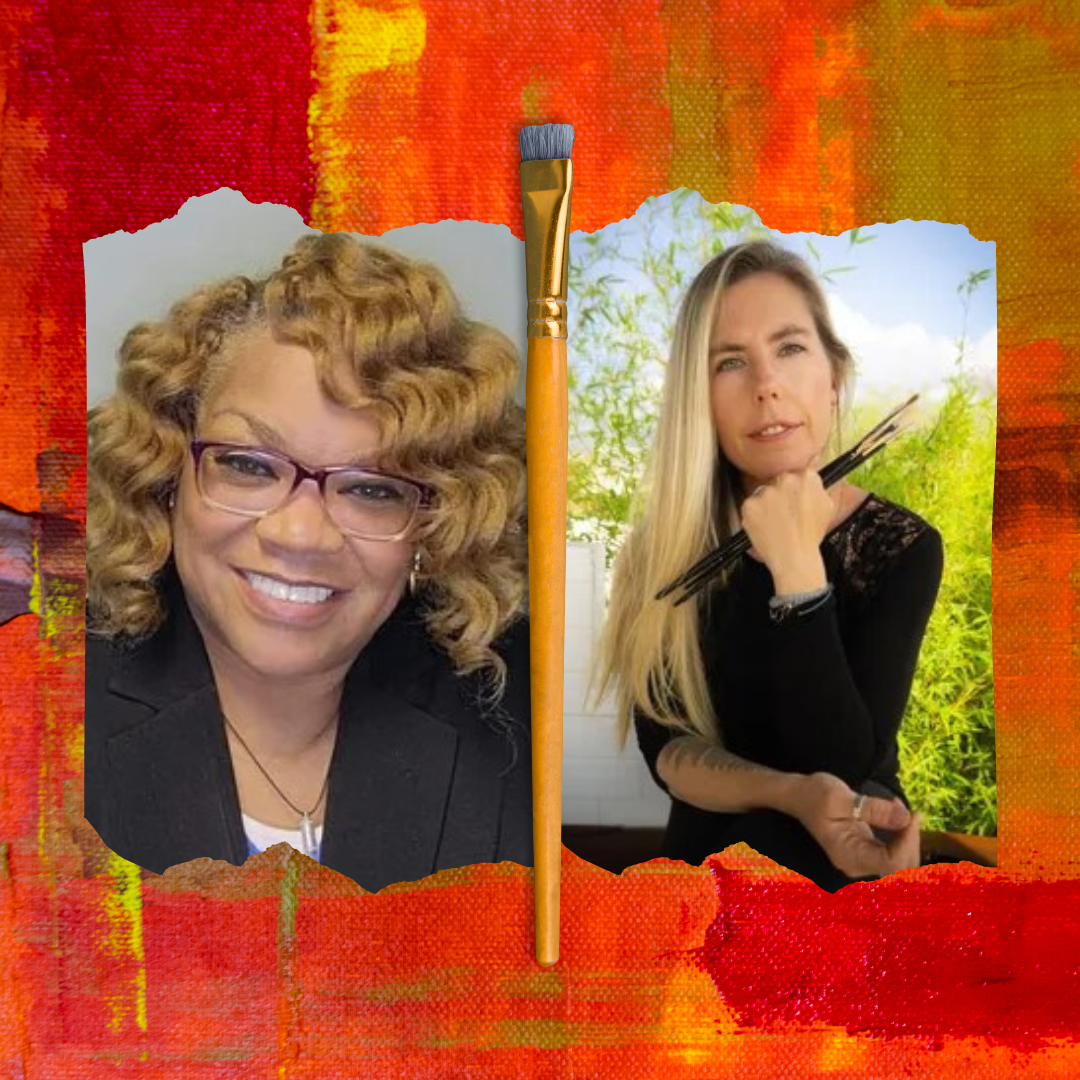 Brushes with Cancer Inspiration Mary Jenkins has devoted 30 years of her life to faith and ministry. She remembers the moment in ministry school when she learned about God's generals – and that moment changed her outlook for the rest of her life. 
"These are people doing great work for the Lord, and their level of inspiration and faith touched so many people," Mary said in a recent Twist Out Cancer podcast interview. "I want to have faith like that. I am trying to have an incredible life that would move people and inspire people."
So when her faith was tested with her first of two breast cancer diagnoses, she turned to it even harder. She went to her pastor with the news, and word spread throughout the community. 
"The scriptures say 'By his stripes, I am healed,'" Mary said. "So even though I have been diagnosed with cancer, because of the stripes that Jesus took, I'm healed. So, I'm going to walk like I'm healed. I'm going to operate like I'm healed no matter what, and that started a journey for me of intense faith."
Leaning into faith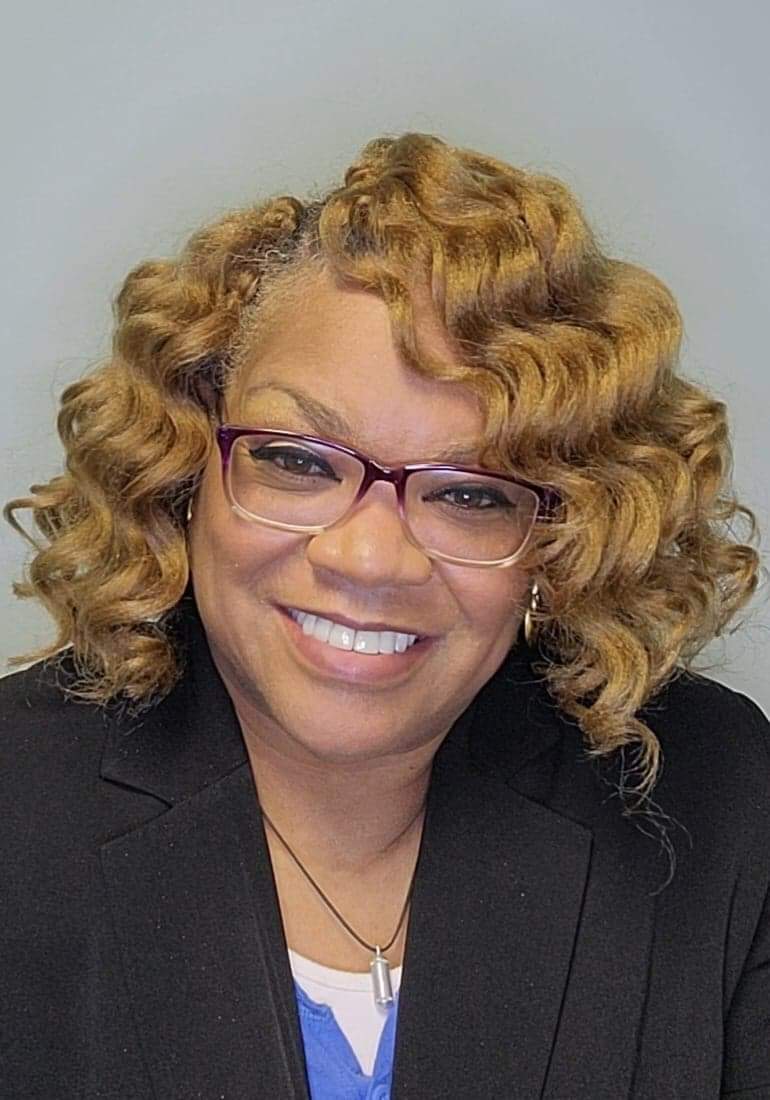 Mary had her faith, but the journey was still difficult. While she was going through chemotherapy, Mary got laid off.
"My employer wanted me to focus on recovering, and I thought that was a good thing," Mary said. "But it didn't dawn on me that there wasn't a place out there I could go to for financial assistance when the time came."
Mary quickly went through her savings trying to support her family. She was desperate, so she contacted big-name cancer organizations to get support. 
"That's when I learned that of the millions of dollars raised for those organizations, none of it was used in the way I needed it."
Not knowing what to do next, Mary leaned further into her faith. 
"I had a heated conversation with the Lord about the fact that I was about to become homeless because I was battling cancer – and here I was trusting him, and it didn't make sense," she said. 
"Fortunately, the leadership at my church heard and they said 'Hold on M.J., what's going on?'"
Mary shared her situation with church leadership and they offered to pay her bills during treatment.
"That was a blessing for me, but what about everybody else? Who's going to help them? They need help too – somebody needs to be the voice of the people," Mary said. "I didn't want to realize it was becoming me."
With Mary leading the way, the church began donating to other cancer patients in need.
"I'd go to chemo treatment and hear the struggles of other people," Mary said. "I go to them, give them a hug, tell them 'My name is Mary Jenkins, and I just want you to know God loves you,' and reach into my purse, pull out the money and just give it to them and walk away."
From those interactions, the Cancer Option Collaborative was born. The nonprofit – founded and led by Mary – provides emotional and financial support for cancer patients.  
A new sister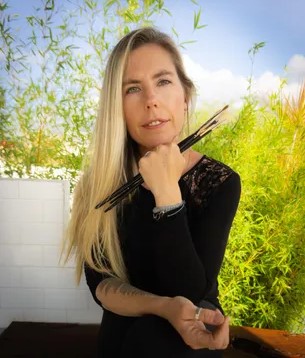 When Mary learned about Twist Out Cancer, she immediately applied to be a Brushes with Cancer Inspiration. As part of the Brushes program, an individual touched by cancer (Inspiration) is matched with an Artist, who captures that journey in a piece.
"I've never had someone else share my story, and I thought this was an opportunity of a lifetime," said Mary, who also published a book last year. 
The person in charge of telling Mary's story is Kate Van Doren, a three-time Brushes with Cancer Artist. 
"Mary is a perfect example of how to thrive through adversity, and huge challenges, and things that feel nearly impossible," Kate said in the interview.
The women connected immediately. 
"Every time we meet my heart grows a million percent," Kate said. "Mary is very good at opening up and helping people see the good in all situations. You can never feel sorry for yourself with Mary because no matter what's going on, she will see the good. It's pretty incredible." 
For Mary, who shared that she cried the first time she spoke with Kate, the feeling is mutual. 
"Kate and I connected and it felt like we've known each other for years," Mary added. "I didn't realize I was also going to gain a sister, and that's how I feel about Kate. She's more than just an artist, she's part of who I am – she is part of my family."
Mary and Kate will celebrate together at the Brushes with Cancer Art Exhibit & Event on November 19th in Chicago. Tickets are available here.
Listen to Mary and Kate's conversation and subscribe to our podcast on Apple Music, Spotify and Amazon Music.