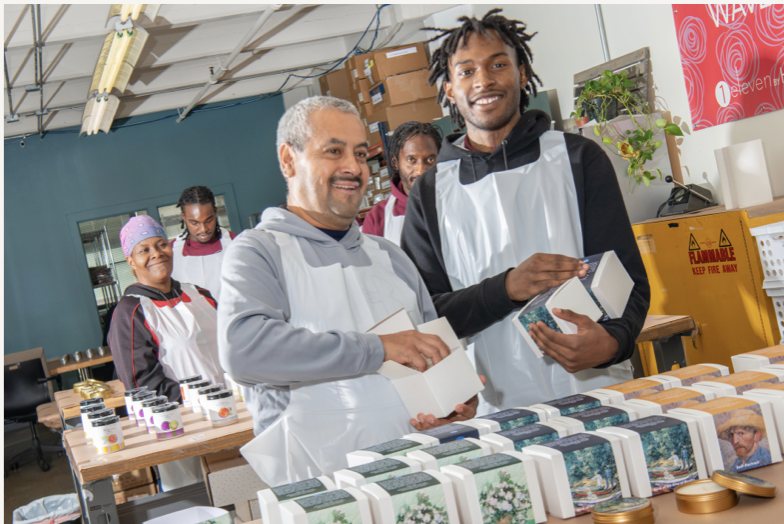 When Michael Arkes retired, he knew he wanted his next project to make a difference. Now, more than 15 years later, Michael's social-enterprise company HHP Lift has directly impacted dozens of international communities. 
"Michael is very passionate about social enterprise, always has been," said HHP Lift's President and CEO Dena Hirschberg. "His whole family has a rich history of philanthropy and he's carrying on that legacy."
HHP Lift – which received its nonprofit status in 2014 – creates opportunities through its sustainably sourced and made artisanal products. The organization has many partners that all have a common goal: Improve the lives of others. 
Dena has been with HHP Lift in its early iterations but did not transition into a full-time role until 2012. During HHP Lift's early days, Dena had another company. But Michael approached her for help and Dena used her free time to help him get HHP Lift off the ground. 
"It was just the two of us," Dena said. "I was a part-timer who'd give a couple hours a week. But then that went from two to four to eight hours."
The more Dena worked with Michael and HHP Lift, the more its mission pulled her in.
"I reached out to my business partner and said 'I'm happy to hand over the keys to you,'' she said. "I need to be focusing on this because it has meaning in a way I didn't even grasp. As an aside, my business partner now works here as the Director of Social Enterprise."
HHP Lift's international impact 

When seeking out partnerships, HHP Lift looks for opportunities to create impact in other people's lives. It currently works with nine organizations to source sustainable materials and provide jobs for those who need it. Every HHP Lift product has a human element, from jewelry handcrafted by Ecuadoran artisans to coffee roasted by Chicago veterans.
Through one large product order, Dena saw the positive changes HHP Lift was making in people's lives. A corporate client put in a request for 2,500 custom-made bowls, and as Dena fulfilled the order, she learned how bowls made out of recycled bike spokes transformed lives.
"I was excited, it was a big sale," Dena said. "But when I spoke to producing partner in India, I had no idea the impact within their community."
Through that large sale, the program was able to fund indoor sanitation and offer free education to all their artists, as well as the artist's children. And that's just one of HHP Lift's many products and partnerships. Additionally, HHP Lift's products support individuals in Guatemala, Kenya, Sri Lanka, Cambodia and Ecuador. 
Employing the Chicago workforce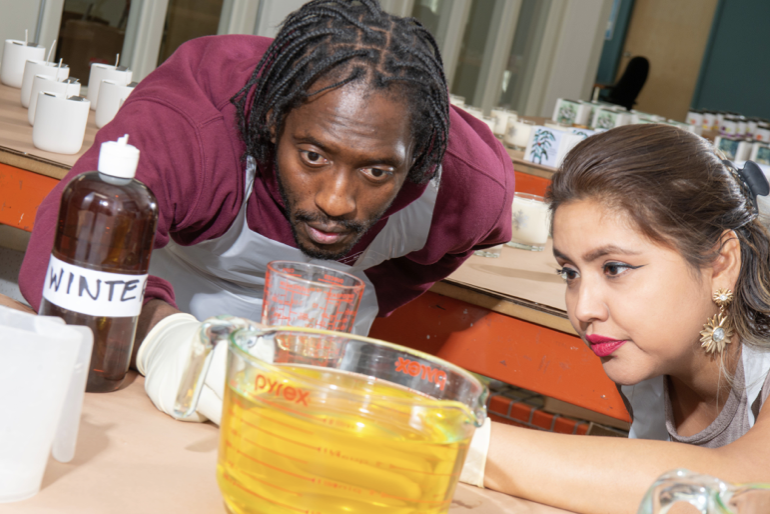 In addition to sourcing sustainable products and materials that support livelihoods, HHP Lift also provides hands-on employment opportunities to individuals who often struggle to find work. 
Through its LiftWorks program, people in Chicago who have faced historical barriers to fair-wage employment receive opportunities to gain secure footing through real-world experience. 
"They're entering orders and looking at historical data and getting a real-world understanding," Dena said. "The classroom setting is valuable, but when you actually receive that real-world experience, it fits better."
Through LiftWorks, participants gain critical career development skills and, for some, a long-term career. In fact, 30 percent of HHP Lift's hires come from LiftWorks. And of that 30 percent, 50 percent are in manager and supervisory positions.
"We're blending together this wonderful tapestry of people and making something beautiful in the process," Dena said. 
The Twist Out Cancer connection 
Being a philanthropist, Twist Out Cancer eventually crossed Michael's path. He fell in love with the mission and discussed a partnership opportunity to uplift the community that makes up Twist Out Cancer. 
In early 2022, the HHP Lift and Twist Out Cancer teams connected, working with each other to successfully launch the 10 Year Anniversary Collection on the Twist Out Cancer online store. 
Through HHP Lift, Twist Out Cancer created a collection of soaps and candles for its 10 year anniversary celebration. Each product has a Brushes with Cancer art piece associated with it and a smell inspired by the art. 
In summer 2022, Twist Out Cancer officially launched HHP Lift's products, which honor the stories of past Brushes with Cancer Inspirations. 
With a product purchase, customers support Twist Out Cancer and HHP Lift's missions. 
HHP Lift x Twist Out Cancer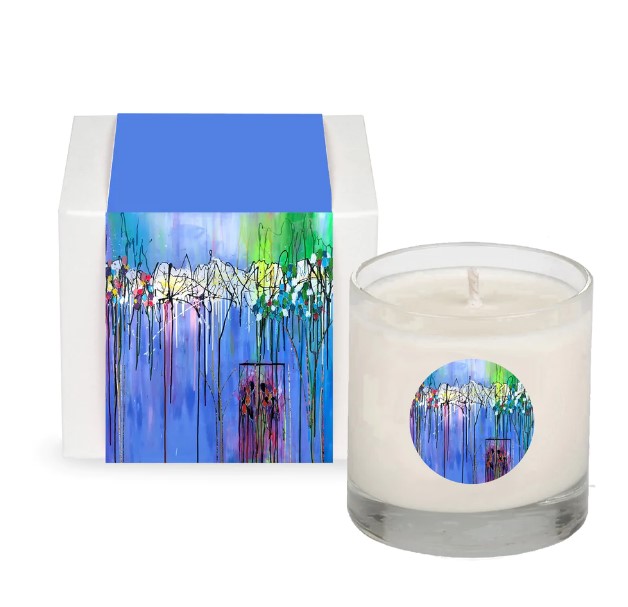 Handcrafted using 100% soy wax, cotton wicks, and a reusable tin. Candles are eco-friendly, renewable, sustainable, and carbon neutral. Candles come in two, four and eight-ounce sizes.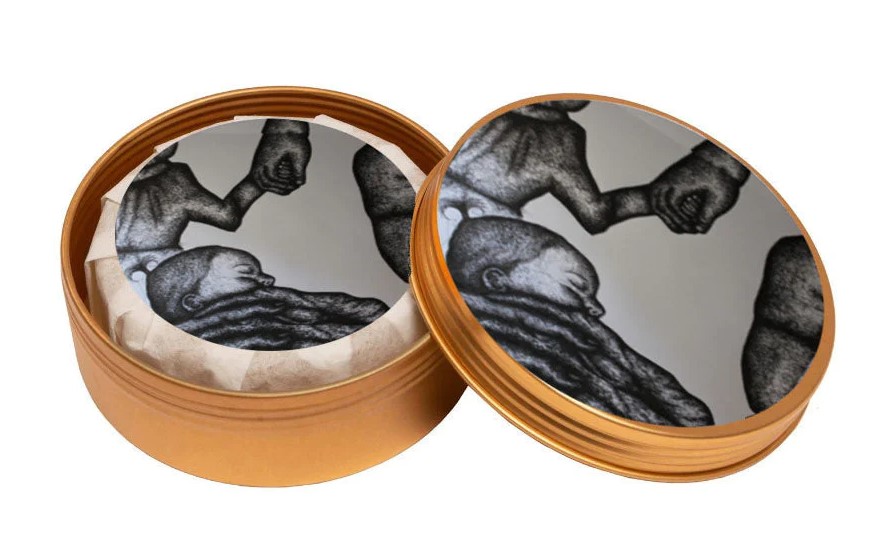 A silky, moisturizing soap that cleans your skin without drying. Our aloe soap is perfect for a luxurious bath time, or daily indulgence. Handcrafted with glycerin, aloe, and fragrance oils.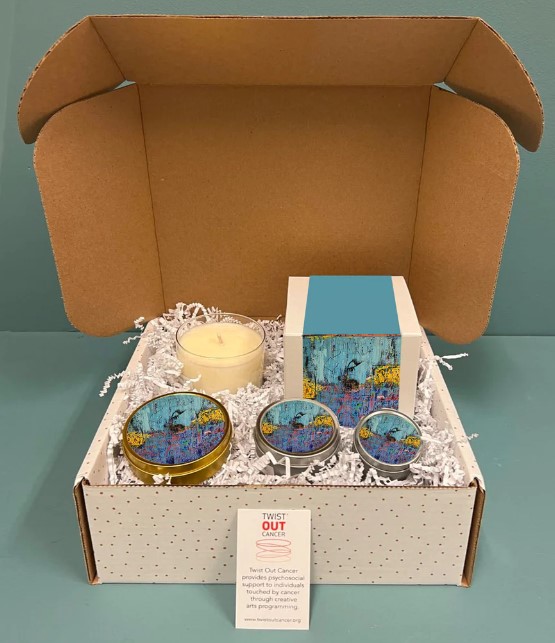 The Gift Box contains a beautiful Soy Candle in a Rocks Glass, Aloe Glycerin Soap in Tin, 4 oz and 2 oz Soy Candles in Tins. Handcrafted in the LIFT™ workshop in Chicago by adults from underserved and overlooked communities.