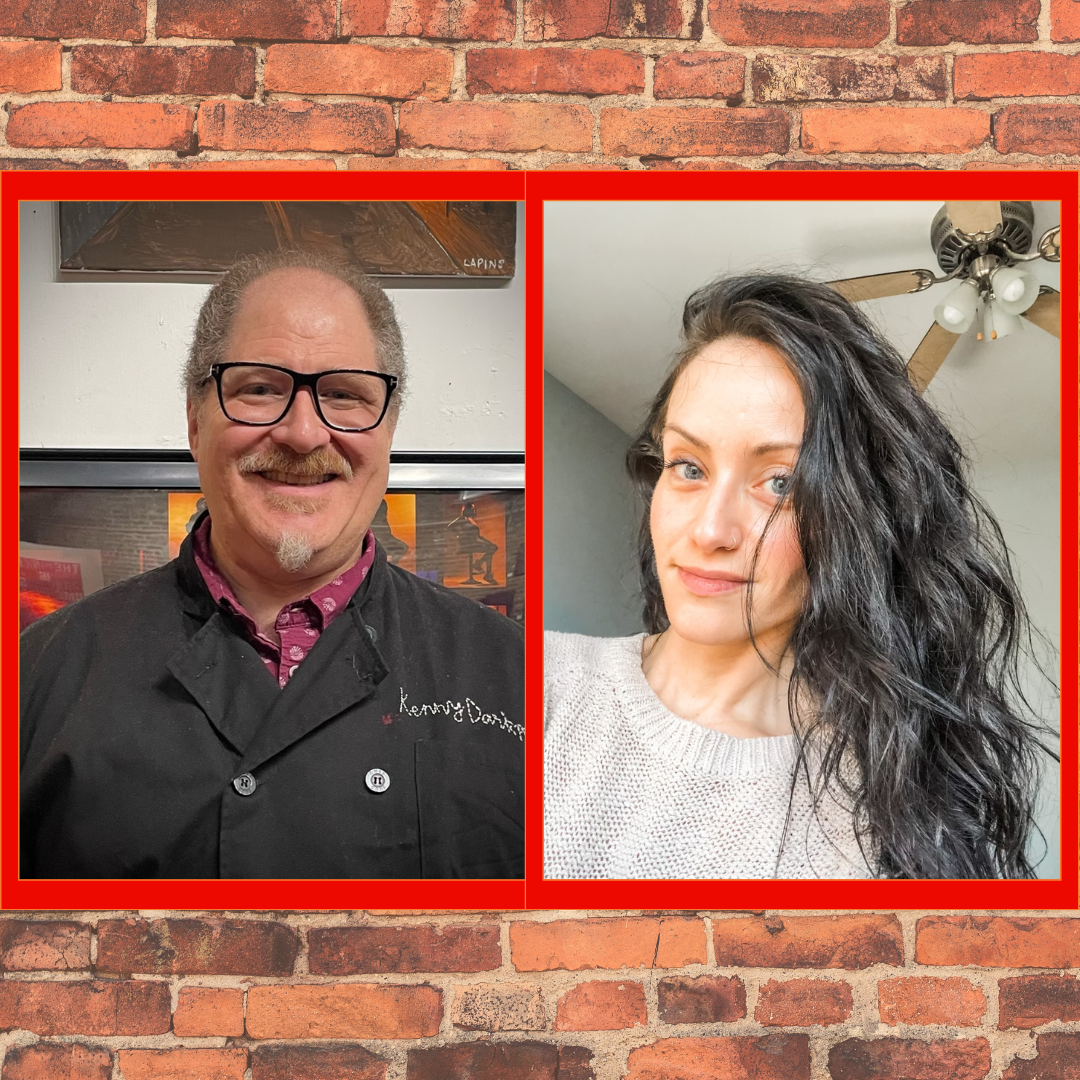 When Brushes with Cancer Artists Kenny Lapins and Anne Marie "Annie" Morgan met for dinner after meeting online 13 years ago, they knew they'd be in each other's lives for a long time. 
"Kenny's the only person I've been on a date with where I've said 'We're going to be BFFs,'" Annie said. 
That dinner also sent off a chain of events that led to Kenny becoming a professional artist. It began when Annie, who had been exploring painting classes, invited Kenny to a class. 
He was hesitant.
"I can't draw at all," Kenny said. "I thought 'There's no way I'll be able to do this.'"
But he put his hesitation aside and joined his friend. As the class was working on their paintings, the teacher approached Kenny and asked how long he'd been painting.
"This is my first painting, I've been painting for 15 minutes," Kenny responded. 
The teacher told Kenny he had a completely unique painting style and never to risk changing it by getting any professional art training.
"He has his own style, and artists seek that their whole life and may never get it," Annie said. "As soon as you see his work, you can tell it's a Kenny Lapins painting, and artists would kill for that."
Annie's invitation to painting night led to Kenny becoming a multi-year Brushes with Cancer Artist. And because of Kenny's experience with the program and his Inspirations, Annie is a Brushes with Cancer Artist for the first time. 
"I inadvertently catapulted him into art, and he catapulted me back into art," Annie said. "Seeing him grow as a painter has inspired me to start again and I'm in a place in my life where I can do that."
The artist's hiatus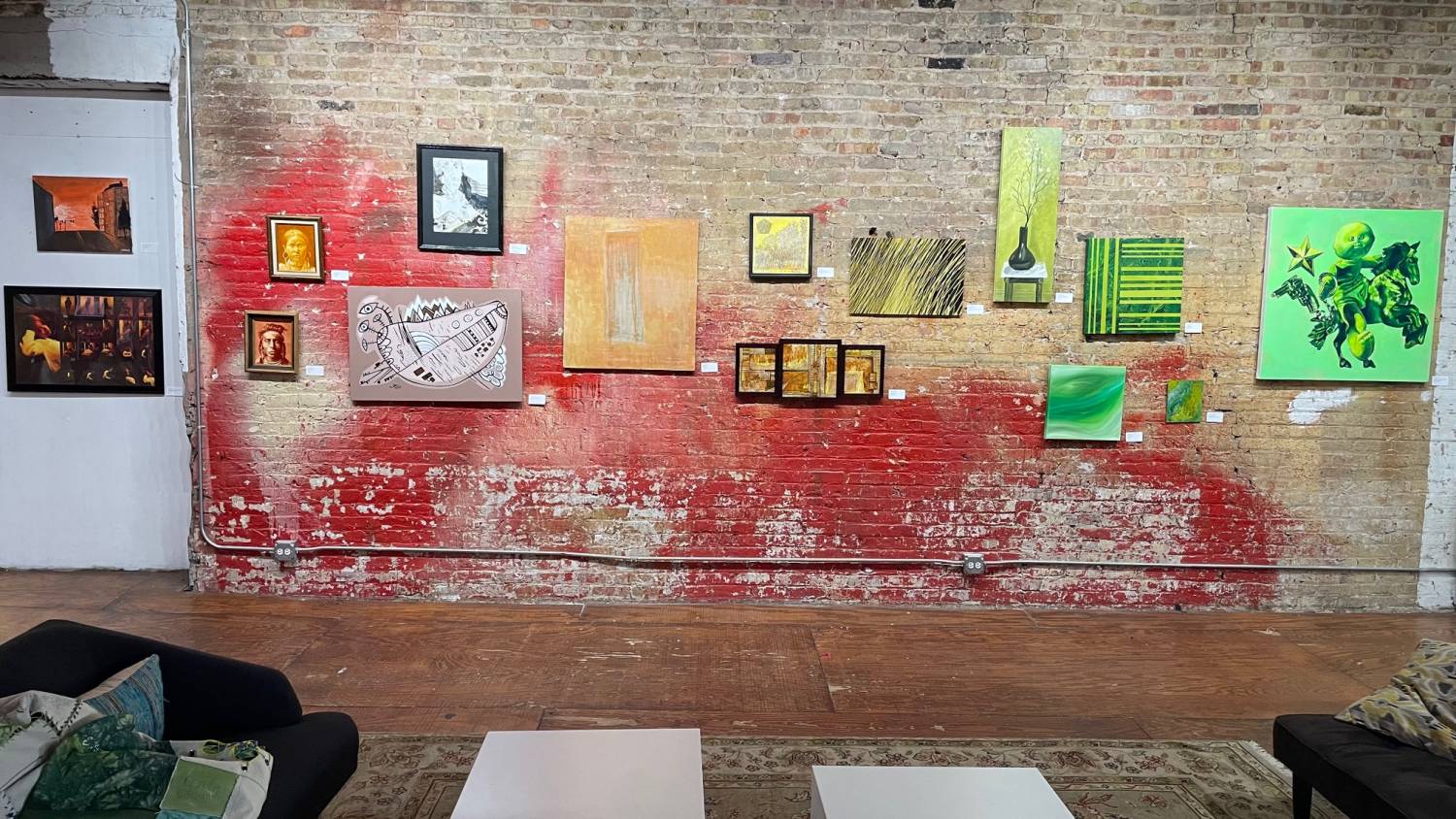 Kenny and Annie both know what it's like to go through an art hiatus. 
When Annie invited Kenny to her painting class, she was in the middle of a decades-long hiatus from painting  A lifelong creative person, Annie more recently got motivated from seeing Kenny's excitement toward his own craft. 
Wanting to expand her skills, Annie began taking diverse art classes that pushed her creatively. She now incorporates watercolor and oils (her current favorite) into her painting repertoire. While Annie was ramping up her art, though, Kenny was slowing down. 
"Last year, I took an entire year off painting," he said. "I just wasn't feeling it, and for half the year I was sad about it." 
His friends helped him reframe the situation. 
"They were like, 'You're taking a hiatus, lots of artists do that.'"
Kenny eventually returned to his art early this year, and has done 15 paintings so far. Having Annie accepted as a Brushes with Cancer Artist helped as well. 
"Not only did I want Annie to get involved in Brushes with Cancer because she is an artist, but because it would be a great growth experience as an artist."
In addition to Brushes with Cancer, Kenny and Annie will also have their art on display together at an upcoming Fulton Street Collective show that Kenny is curating. Titled "The Monochrome Show," the exhibition opens May 5, 2023, and features 52 monochromatic works from 32 Chicago artists. It's just another example of the duo's back-and-forth relationship with art. 
"As far as Kenny and I go with art, it's been like leapfrog," Annie said. 
"I made sure that throughout my growth as an artist, I brought Annie along," Kenny added. "She and I have had a connection throughout our friendship where if one of us is going through a difficult time, the other is there. We've always been there for each other to continue to lift each other up."
Bringing Annie along to Brushes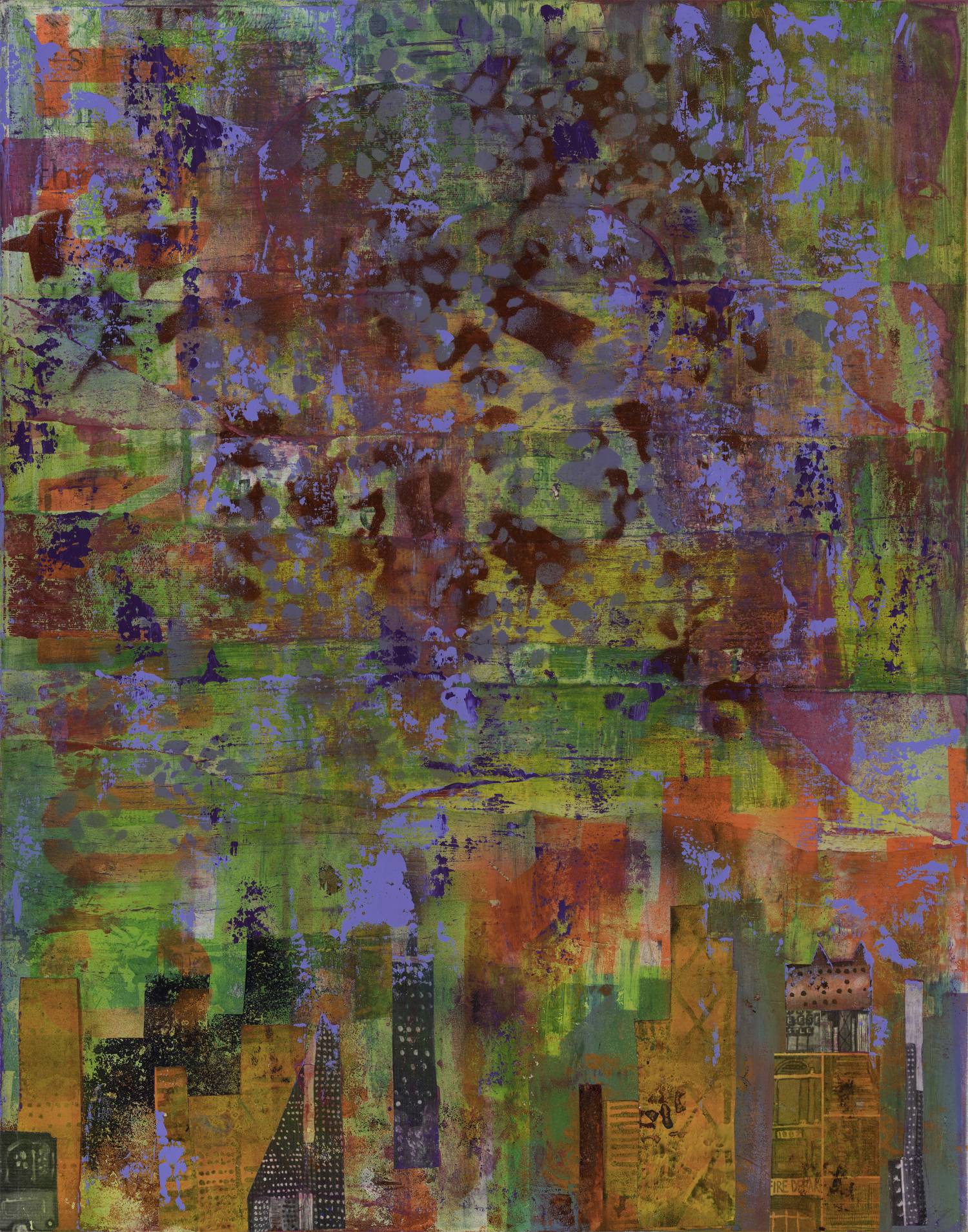 Now that both Kenny and Annie are back in their art groove, they are ready to head into this year's Brushes with Cancer program. During Kenny's yearlong art hiatus, he had the pleasure of being an Inspiration for the first time. He asked to be paired with his friend, Kristin Wenc, the person who brought him into The Fulton Street Collective. It was just what he needed as part of his hiatus. 
"It was a relief to me to continue to be involved with Brushes but not have the sword of Damocles overhead that I have to finish a painting," he said. 
Now, he is entering a new year refreshed and with a friend that represents everything Brushes with Cancer is all about. 
"She will also bring a tremendous amount of compassion," Kenny said of Annie. "The real benefit is not the painting, it's the psychosocial support. Her Inspiration is going to be really lucky."
Annie is looking forward to Brushes with Cancer for many reasons. The program is close to her heart, and with two family members who have faced diagnosis and treatment, she understands the challenges and complicated emotions cancer stirs up.  
"Watching what happens to a person and their whole network of support in the initial stages and after, the one theme I'm seeing is loneliness," Annie said. "Both of my family members feel they lost friends and connections through fighting this disease. … It's a lonely thing."
Annie also sees the benefit of being a stranger to her Inspiration, and how this circumstance can provide a unique type of support. 
"Someone like me – who's not in the family network, who's not a close friend, who's not focused on treatment – can be completely focused on that person's story and contributions as a human being."
Most of all, she's looking forward to giving her Inspiration their creative power back.
"When you're walking through life and hit with a potentially deadly disease, it's a huge loss of control," Annie said. "To be partnered with a creative person who can take that sadness, confusion, fear, everything that person has been through, and create something new out of that story is immeasurably helpful, especially when they and their family are stretched too thin to be creative themselves. To be linked with someone who's not in that quagmire with you and who helps you create something beautiful can be so powerful."