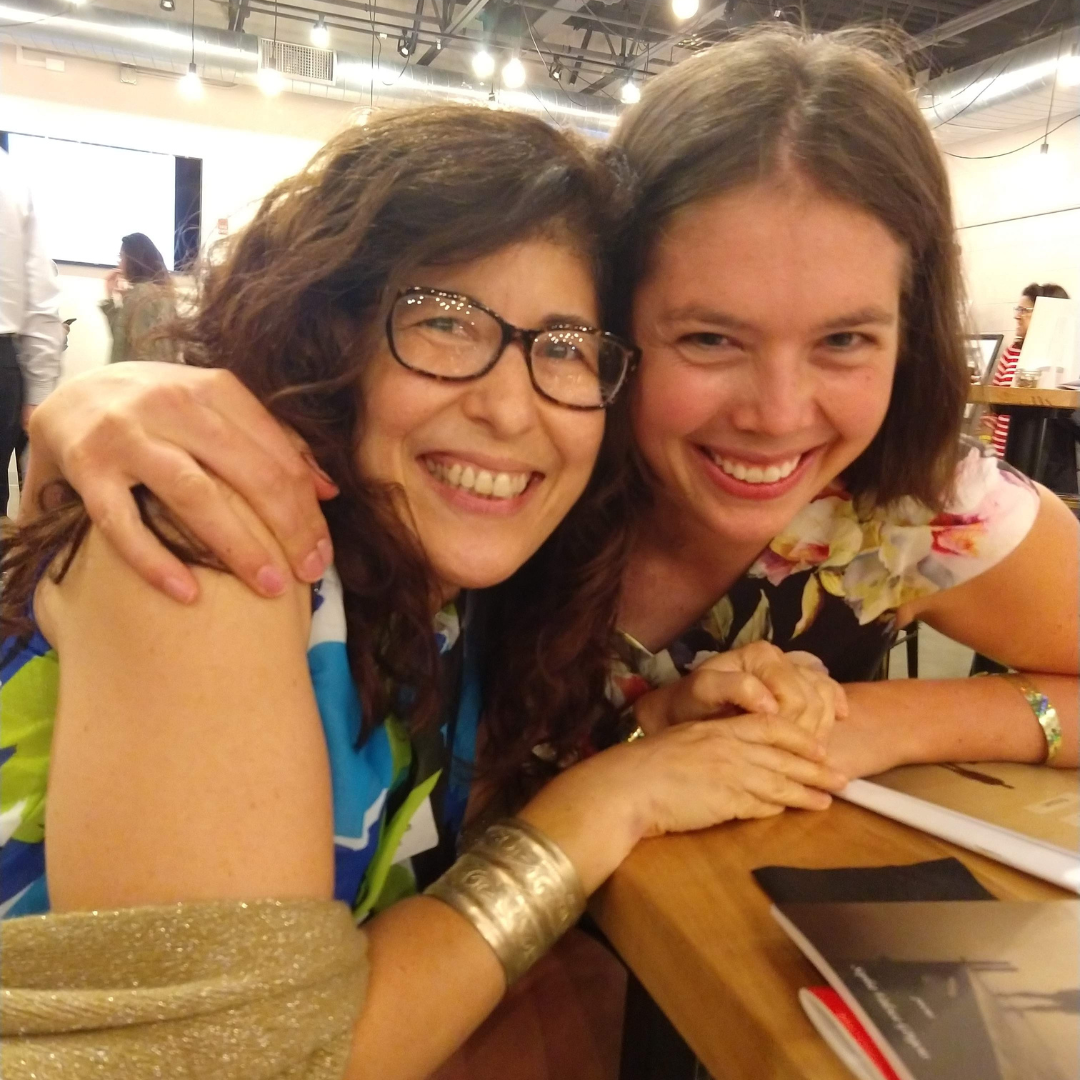 All Marianne Sarcich wanted was to be heard. 
The Brushes with Cancer Inspiration struggled with being heard after her breast cancer diagnosis in 2016, so she started a peer-support group to create a solution that didn't yet exist. 
"I needed to be heard on the level of a breast cancer patient/survivor at the moment that I needed it – not in the two-hour, facilitated support groups," she said. "I looked and I looked for an option. If it existed, I would've never started my group."
In This Together Philly Wilmington is a Facebook Group Marianne launched for those touched by breast cancer to find immediate, peer-to-peer support. What started with 10 members now has more than 1200 people.
"It was initially an organic place to make connections as we needed them and set up in-person meetings whenever we wanted," she said. 
What that means is there are a lot of options for members to connect, whether that's through coffee or lunch dates or virtual options like meditation, writing therapy and the group's regular Saturday Morning Coffee Chat. 
"I love 'Leave the ribbons at home,' which is a phrase my friend came up with. We need to have the time where we leave the ribbons at home and just be us."
Marianne built the support system she needed for herself and others. Her next steps took her down a road of fierce patient advocacy. 
The road toward patient advocacy
Right before her annual mammogram, Marianne found a lump. During her appointment, she pointed out her discovery. She received a verbal all-clear from the doctor's office, however, she wanted to do additional screening. 
"My additional screening was with a breast-imaging specialist. I only know this in hindsight." 
What Marianne didn't know at the time of her mammogram was that the medical professional that read her imaging was a general radiologist and did not specialize in breast radiology. 
In the exam room of her second screening, the radiologist said "I'm fairly certain you have cancer." 
That same week, Marianne received a letter from the doctor's office that did her first screening that said she was all clear and to come back in a year. 
She eventually learned the general radiologist missed the cancer cells, due to how complex it is to read breast imaging. For professionals that typically do not read breast imaging, it is possible for details to be missed. And that's what happened with Marianne. 
"The breast radiologist explained it to me like this: If it's nothing suspicious, it will be very random and pattern," Marianne said. "And what she was seeing were things that were lined up in a row, and that was the telltale sign to her that I had cancer."
This is what led to the discrepancy between the two responses.  
"Get your annual mammograms, and if you have a health concern, know who is reading them," Marianne said. 
The experience set off a chain of events that established Marianne as an effective patient advocate, launching In This Together Philly/Wilmington in December 2017, followed by her Health Literacy Initiative in 2021.
"I realized that we all needed to become very informed patients," she said. "We could not put that burden solely on our medical team. Not only did we need to become super savvy, I needed to make sure everyone knew they had the right to do that – they have patient rights."
To ensure what happened to her doesn't happen to anyone else, Marianne shares valuable content in the group, including research and resources for members, including meal delivery, grants, and introductions to social workers and nurse navigators, to name a few.
"We're lucky that our disease has so much support," she said. "There are a tremendous number of nonprofits and groups that focus on breast cancer. When you get diagnosed, you're in such an emotional spin – where do you have the bandwidth to find it?"
Helping is healing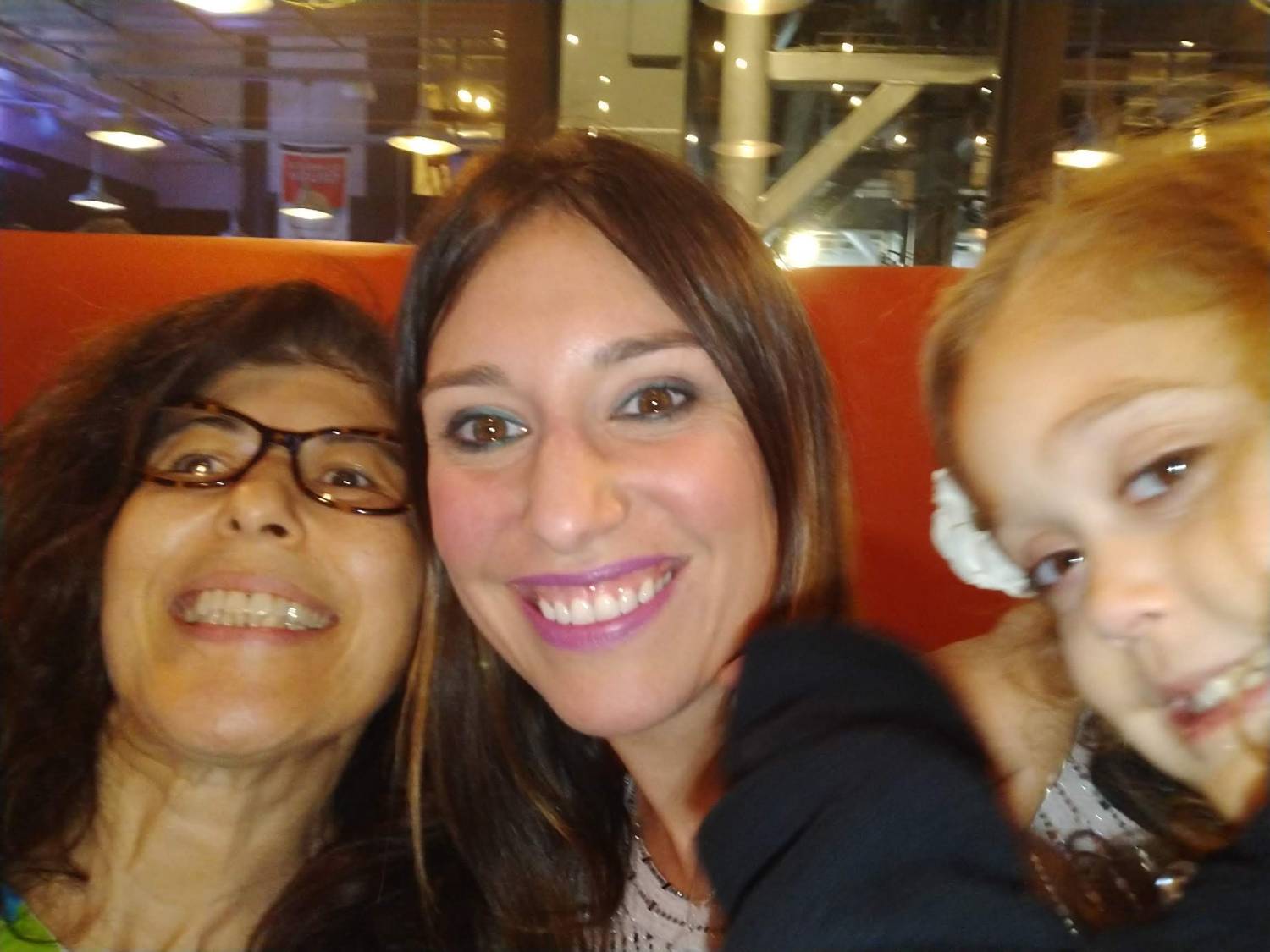 After Marianne started the group, she learned a valuable lesson.
"Helping others is so healing," she said. "What a great discovery."
Marianne also learned the importance of letting go and allowing someone else to help through the 2019 Northeast Brushes with Cancer Art Exhibition and Celebration. Paired with Artist Sophia Görgens, Marianne felt entirely at ease sharing her story.
"I feel like she's my daughter, and we're still connected," Marianne said.  
When Sophia stayed at Marianne's family for Brushes with Cancer, she immediately bonded with the youngest daughter, Anna, an example of how fully committed she was to Marianne's healing journey. 
"Having someone who was just there to genuinely hear my story – I am so grateful," Marianne said. "It wasn't just because she signed up for this and had to spend time on it. We got to know each other – I heard stories about her life." 
Sophia's final piece was a book of poetry, which she recited onstage during the Brushes with Cancer event. But it wasn't the art that made an impact on Marianne: it was the opportunity to be heard in the way she's always deserved. 
"At the end of the day, I didn't care what the art piece was like because it was about the process," she said. "Being heard and having someone listen so intently and engage so deeply with my experience and who I was and am and where I'm headed – I can't tell you how healing that is."