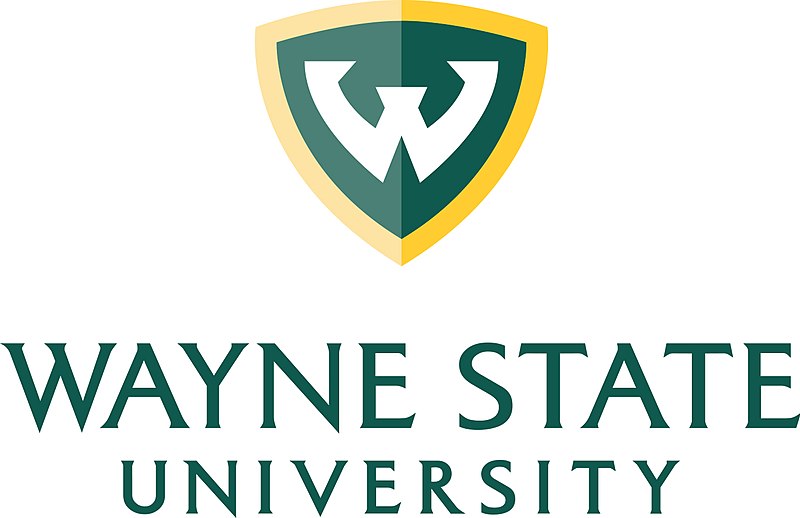 Twist Out Cancer, an international non-profit charitable organization that provides psychosocial support to individuals touched by cancer through creative arts programming, announced a new licensed Brushes with Cancer program with Wayne State University. 
The Brushes with Cancer program is a unique celebration that pairs accomplished Artists with Inspirations, individuals who have been touched by cancer as previvors, survivors, or caregivers. As the Inspirations share their twist on cancer – stories, feelings, and experiences – the Artists create a unique work of art that represents their personal journey with cancer. 
The upcoming licensed program features 17 artists from Wayne State's Art, Art History, Art Education, and Art Therapy departments, including students, alumni, and staff. 
"It is an honor to host this program and exhibition at our Art Department Gallery," said Thomas Pyrzewski, the Director of Galleries and Special Programming at Wayne State University. "As an artist, mentor, and gallery director, I have become familiar with the positive outcomes of the Brushes with Cancer program and feel it is very beneficial for Wayne State University students, alumni, and colleagues who have been impacted by cancer."
The artwork will be on display from Thursday, May 18 through Thursday, June 15 at Wayne State's Art Department Gallery, located in the Community Arts Building, 5400 Reuther Mall, in Detroit. The licensed program at Wayne State University follows an open Brushes with Cancer program in Detroit in 2019 and a licensed program with the GM Design Center in 2020.
"We are grateful for the support we have received from the community in Detroit over the last several years and are thrilled  to work with the art students and faculty at Wayne State University," said Jenna Benn Shersher, Founder and Chief Executive Officer of Twist Out Cancer. "It has been a dream partnership and we look forward to continuing our work together."
There are two other Brushes with Cancer programs already in progress for 2023.  This includes a licensed program with the Rolfe Pancreatic Cancer Foundation and an open program, which features Inspirations and Artists from around the world.  If you would like to bring Brushes with Cancer to your region or city, or if you have any questions on corporate partnerships and licensed programs, please send an email to [email protected].  
The unique artwork from recent Brushes with Cancer programs can be seen here.
About Twist Out Cancer
Established in 2011 as a non-profit organization, Twist Out Cancer offers the platform, tools and community – both online and offline – for anyone touched by cancer to feel connected to a community, and for many to take action.  Twist Out Cancer was founded on the principle that when you share, the world opens up.  Since its inception, the organization has touched over 240,000 people around the world through its programs and events.  A labor of love, Twist Out Cancer is a volunteer-led organization boasting a network of over 200 active volunteers serving as ambassadors in Chicago, Detroit, Philadelphia, Ann Arbor, Austin, Tel Aviv, Toronto, and Montreal.  More information is available at www.twistoutcancer.org.
About the James Pearson Duffy Department of Art and Art History at Wayne State University
The James Pearson Duffy Department of Art, Art History, and Design is a division of Wayne State's College of Fine, Performing and Communication Arts, educating the next generation of visual artists, designers and art historians.  Wayne State University, located in the heart of Detroit's midtown cultural center, is a premier urban research university offering more than 350 academic programs through 13 schools and colleges to more than 28,000 students.  More information is available at https://cfpca.wayne.edu/art. 
About the Art Department Gallery at Wayne State University:
The Art Department Gallery (ADG) serves as an exhibition venue to extend the mission of the Department of Art and Art History in support of faculty, students, alumni and community-based groups.  Since 1956 the Art Department Gallery has presented a diverse range of exhibitions for the Detroit Metropolitan area.  The ADG hosts approximately 10 exhibitions each year that feature works by artists associated with WSU and Detroit.  The annual exhibition schedule at the ADG have been strategically revised to accommodate both traditional undergraduate, graduate, faculty, and alumni exhibitions.  More information is available at https://www.waynestategalleries.org/.