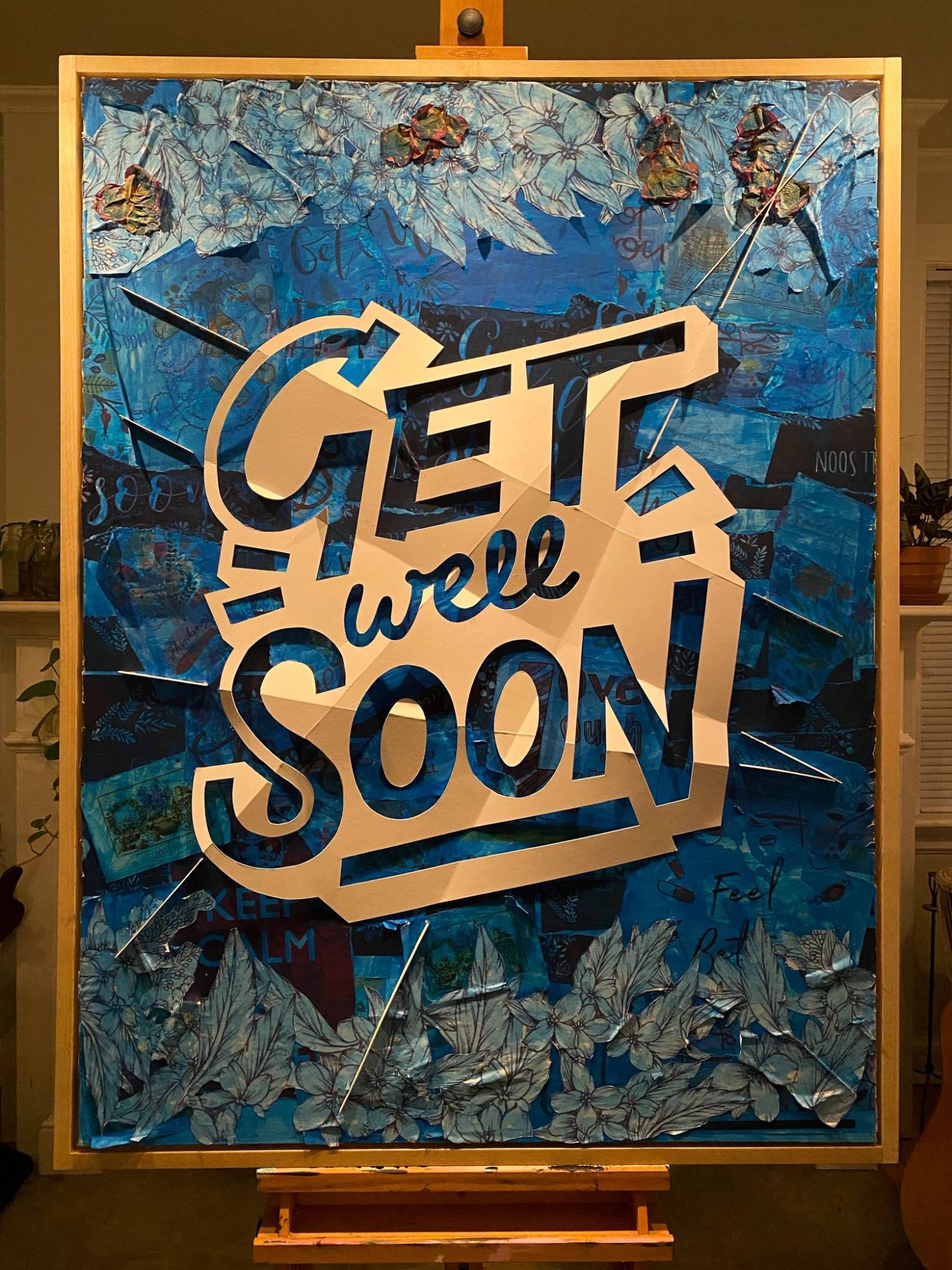 While Kathleen Brown was going through her cancer journey, she was completely overwhelmed by get-well cards. They came in droves and collected in Hefty bags. There were so many that some were never opened. 
Brown was 13 and a week away from beginning eighth grade when she was diagnosed with Ewing's sarcoma, a rare form of bone cancer. Her treatment took 15 months. 
"I was a very avid athlete at the time and had no symptoms outside exercise-induced asthma," Brown said. "Within three months of diagnosis, I was given my last rights and blessed by Joseph Cardinal Bernardin, the late Archbishop of the Chicago Catholic Church.
After 15 months of grueling treatment, she finished on Dec. 2, 1996. It took nearly 15 years for Brown to begin emotionally healing from the experience. 
"Treatment was hard on all of us, but recovery was so much harder," Brown said. "In those days nobody was talking about mental health or providing support. It was all focused on getting to the end of treatment."
It wasn't until 2010 that she sought mental health support to sort through the complex emotions.
"You get to the end and you are like, 'What now? How do I return to whatever normal life is and how do I deal with these emotions?' When you're in fight-or-flight mode, it's a race to the finish line."
Need a buddhi?
In 2019, right before her Brushes experience, Brown discovered a way to provide community for anyone feeling isolated by cancer.  It was her business, buddhi. A digital platform, buddhi helps people touched by cancer get the help and resources they need to heal. Created for adults living with and recovering from cancer, buddhi offers a content library, community forum and has a wellness marketplace and social support tool in the works. 
"buddhi was a calling to me that bridges the gap between social support and healing," Brown said. "People going through cancer treatment can be surrounded by so much support and still feel completely alone. It breaks my heart because I know the community is there – people want to help."
Not only does buddhi offer a support community, the platform also helps educate people on how to be more emotionally intelligent when offering words of support. 
"buddhi is not the solution, we're just putting resources out there. We're resorting to platitudes because people don't know any better," Brown said. "What we want to hear is something that brings us joy. Show this person that you're in it with them – not pushing them to get well on their own."
Giving platitudes new meaning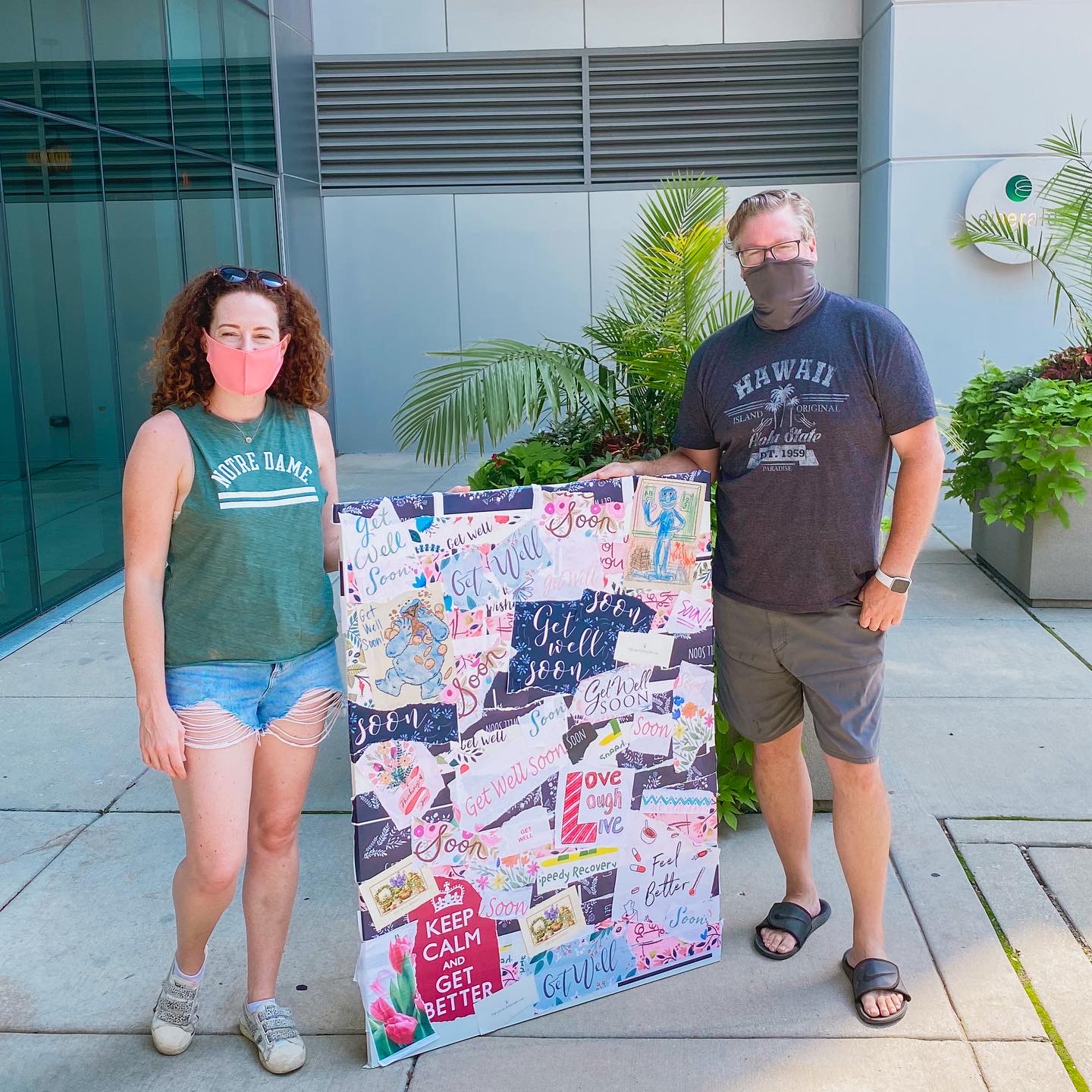 Artist John Stumbaugh was ready to tackle some of those complex emotions alongside Brown. No stranger to Twist Out Cancer and the Brushes with Cancer programs, Stumbaugh's whole family is part of the TOC community. This year was Stumbaugh's third as a Brushes with Cancer Artist and his wife and daughter have both participated in the program. 
Being so close to the program, Stumbaugh was ready to collaborate with Brown in a way that was healing and fulfilling. The two even created an Instagram account to showcase their partnership: @Platitudes_Art.
"I had a blast," he said. "At the beginning, I asked Kathleen some version of this question: What color is cancer. I remember Kathleen describing it was blue, almost like an ocean or sea."
Brown draws comparison between her cancer journey and the ocean's movement. 
"For people processing cancer, it comes in waves," she said. "Some days you feel at peace but other days you feel it's all-consuming and it's hard to stay afloat."
As they got to know each other, Stumbaugh learned about the card-filled Hefty bags and Brown's feelings toward empty platitudes.
"Becoming aware of platitudes, especially now, has been important," he said. "People are giving well wishes in the best way they know how, but it's overwhelming for the person."
"Platitudes" are like pick-me-up clichés. You've heard them so many times they've become empty. "Get well soon," "Every cloud has a silver lining," "Everything happens for a reason." While well intentioned, these sentiments can often do harm to those receiving them. 
Stumbaugh knew this had to be the focus of the piece, and that Brown had to be involved in the process. 
"Early on, I went to Walgreens, bought greeting cards and started tearing the cards apart," he said. "That was the start of the process: let's tear things up. I don't know what that will look like, but let's put this on a canvas."
The duo searched for cards on a free website to print off and tear up. Being in the middle of COVID-19, they took turns tearing up the cards – working together but apart. 
"Something powerful for me in that learning process," Stumbaugh said. "The idea of tearing it up was powerful and unexpected in a good way."
Having Brown involved only furthered her healing. 
"This process is a great way to express yourself and feelings that come up in cancer treatment and also in isolation," she said.
There are other ways to show support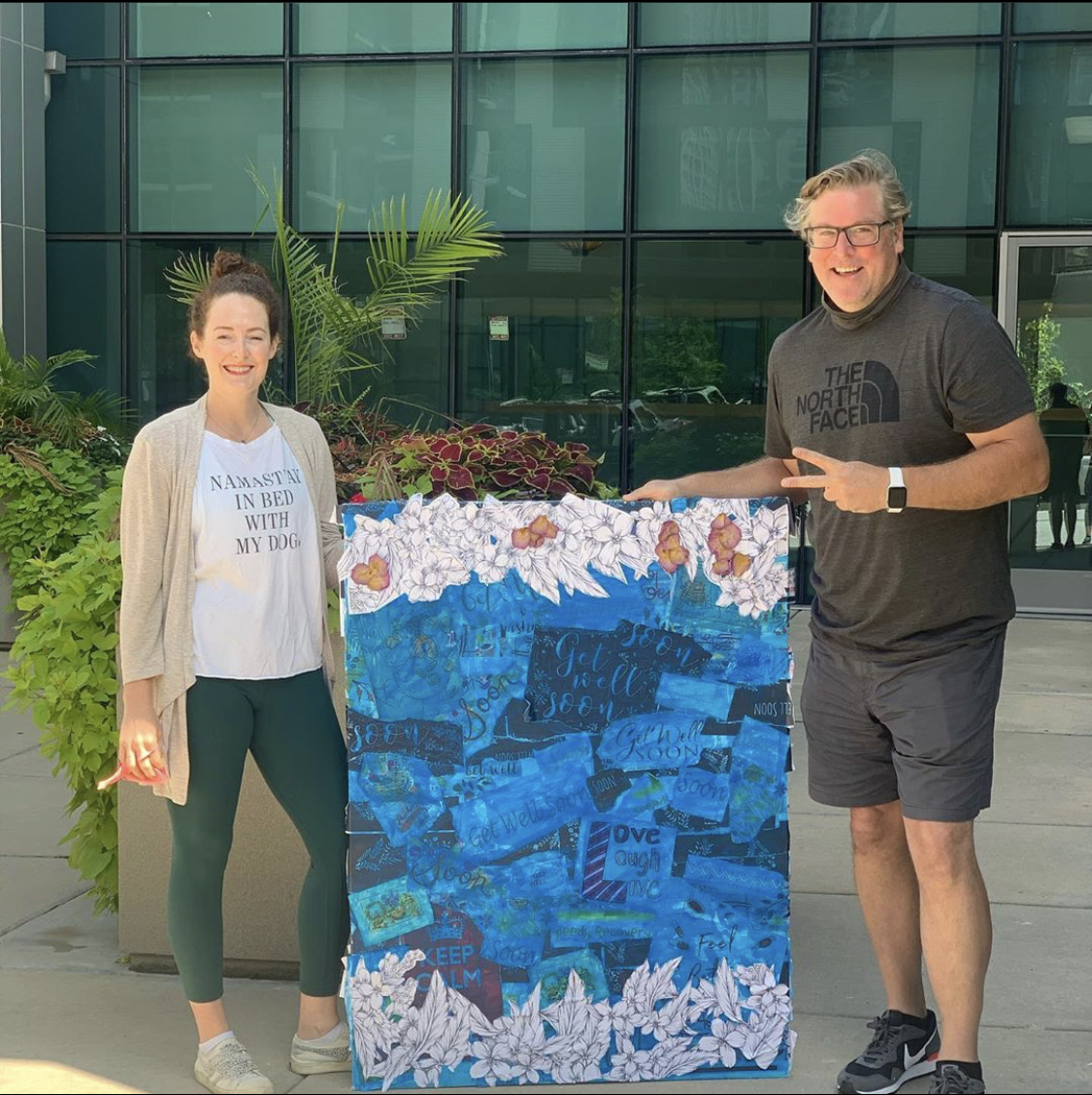 Now that the duo had their shredded greeting cards, Stumbaugh had work to do. He drew from a document Brown sent that further explored her feelings on platitudes. The doc helped Stumbaugh with both the artistic process and the human process – in Brown's own words, Stumbaugh better understood why platitudes can do more harm than good. The next step was to channel that message into the piece. 
"The statement is to say 'This is not enough anymore,'" Stumbaugh said. "There are other ways to express our support. What we're trying to do is help people become emotionally intelligent."
For example, "Get well soon" is often insensitive to people with chronic conditions, as there is either no getting well or a long road to wellness. For able-bodied people, these underlying messages are often missed. 
To channel the message, Stumbaugh created a large, blue greeting card made with the torn-up cards he and Brown collaborated on. Called "Platitudes: Blue Ocean of Emotion," the Brushes with Cancer piece represents Brown's mission to create a better support system for others. 
"Every gift or text comes from a place of love," she said. "People are well intentioned but I want to get them thinking about other better ways to show support."
You can own a piece of Kathleen and John's artistic journey. Our blank journal is available at our store and features "Platitudes: Blue Ocean of Emotion" on the cover. Purchase yours here. All purchases support our Brushes with Cancer programs.