At 70 years old, Howard Aaron is a world-class bench-press competitor and fitness coach.
"My love is helping people get better, helping people get stronger," he said. 
So, it was a shock when Howard shared that he was diagnosed with intravascular large cell lymphoma, a type of cancer seen in only one in two million people. 
"Most find out about this cancer in a death certificate," Howard said. 
This case, though, was different. Howard was ready.
"I trained all my life to be as strong as I could, to look as good as I could, to be as healthy as I could," he said. "I was doing it not realizing it was because I was facing death."
Howard's journey began in January 2023, while he was enjoying a ski trip he planned with his wife, Andrea. Always in tune with his body, Howard noticed something peculiar on the flight and during the trip. 
"Because we were 10,000 feet up in the mountains, we were chalking it up to air sickness," he said. 
But Howard's symptoms were much more than air sickness. His cognitive abilities were off, he was lethargic, had dizzy spells and showed signs of aphasia. 
When he began having strokes, he called his friend, Dr. David Shersher, who looked into his symptoms. Howard was back from his ski trip and getting ready for a bench press competition in Ohio when he received an out-of-the-ordinary call from Dr. Shersher.
"At 6:30 a.m. I got a call from David telling me to get out of the competition and get on the next plane home because if I lifted, there was a chance I could die."
Ready for battle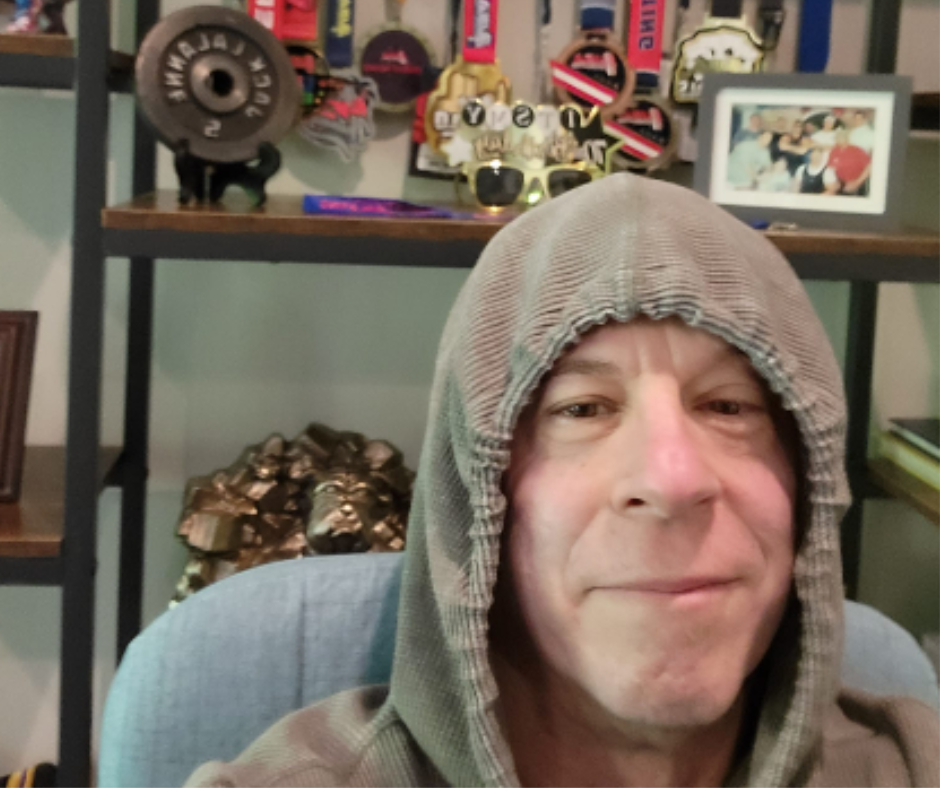 Howard listened to his doctor's orders. 
He left Ohio and when he got back to Philadelphia, his youngest brother took him to Cooper Hospital for neurological testing. His team was certain he had inflammation in his brain, so they put Howard on Prednisone, which improved his cognitive abilities. 
After gathering more information on Howard's condition, Dr. Shersher identified the best person to see Howard and transferred him to Penn Medicine. 
"My daughter was on a conference call with the doctor and said, 'In your career, how many people have you cured?' Howard said. "Dr Nasta said 'In my 20-year career, I am seven for seven in curing this cancer. Your father will be number eight."
Howard had trust in his body and now, trust in his doctor. He was ready.
"This cancer could kill anybody else, but because I was keeping my body as strong as I could, I was ready for battle," he said. "You get active and eat healthy because you do not want to be the one to face something this horrible and not have the strength to beat it."
As he began treatment, Howard's body responded well—exactly what he had predicted.  
"Cancer doesn't give a shit—you have no control over getting it or not getting it," he said.
"You fall victim at any size—any age—and then the question is: How do you prepare? This is why I've worked as hard as I've worked."
In addition to a strong body and strong medical team, Howard had the support of the Twist Out Cancer community. 
A supporter since he first met Dr. Shersher and Jenna Benn Shersher, Howard served as a co-chair for Brushes with Cancer Philadelphia and is currently an executive board member. In 2021, Andrea was a Brushes with Cancer Artist. Naturally, the news hit the community hard. 
"Jenna called me up when she was totally upset, bummed and angry," Howard said. "She said, 'Howard, now you're going to be an Inspiration.'"
As an executive board member, co-chair and mentor, 'Inspiration' is the next appropriate title for Howard.
"I said 'I've covered all the bases, girl, there's nothing else left.'"
Getting back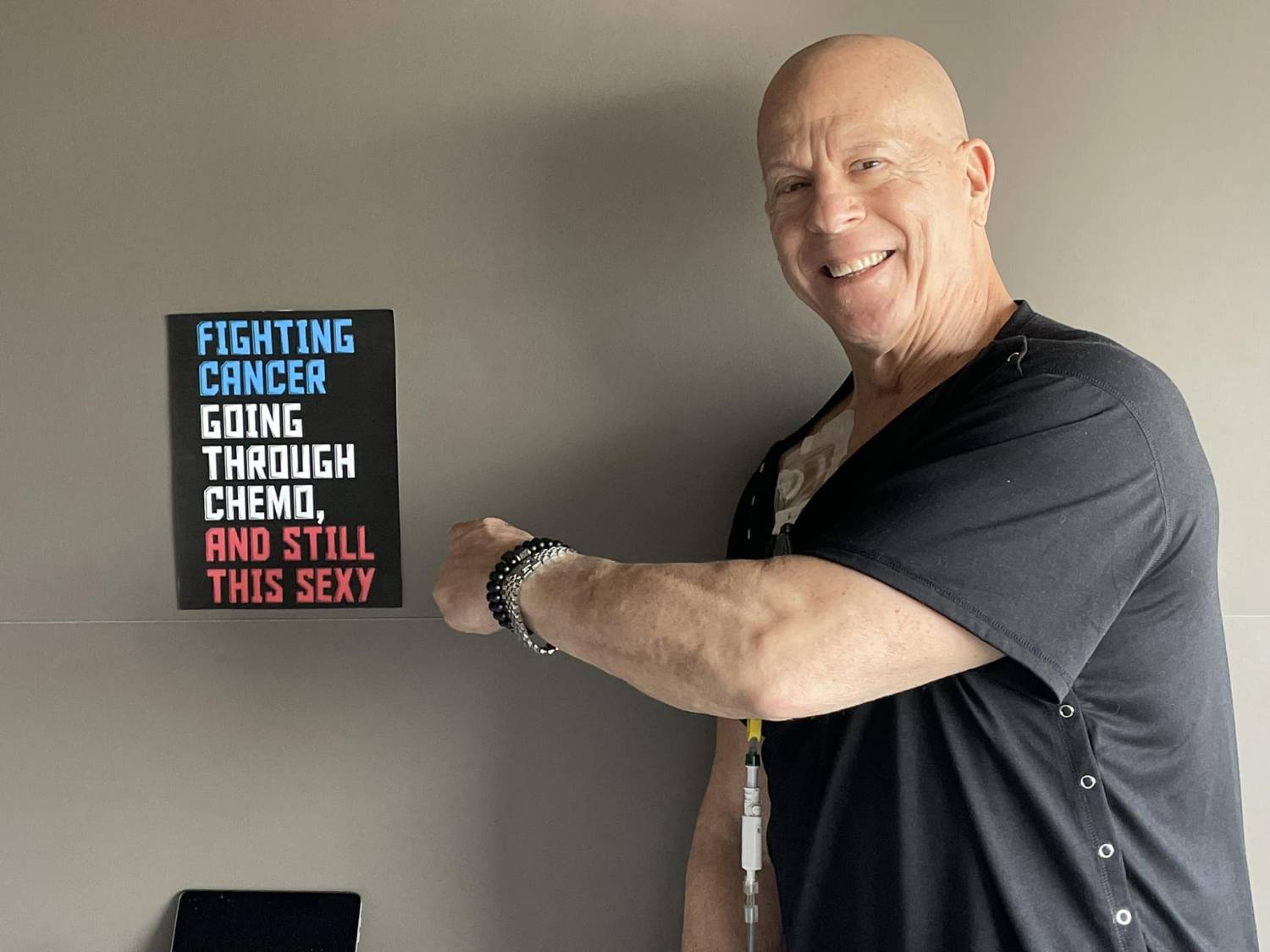 On April 2, Howard posted a video to Facebook, officially announcing his diagnosis to the world. The post received 173 comments and nearly 4,000 views. 
"I bench over 330 pounds, so dealing with this … it'll take a year of my life. I'll lose weight, I'll lose size, I'll lose strength. And then I'll move on. Because I can do this," he said in the video.
On April 25, Howard was finally discharged from the hospital to spend 18 days at home before his next round. In total, Howard will go through six rounds of chemotherapy over the course of six months. 
"You fear death when you're healthy, but as soon as you're faced with it, there's no more fear because you're in the fight, and there's no more fear of anything."
It has been a process that has brought his already-close family even closer. 
"My wife, children, brothers and father call me every day and everyone tells each other they love them," Howard said. "This brings it all out of them."
In mid-May, Howard stepped back into lifting, albeit slowly. 
Working with his trainer and friend Bruce Quinn, Howard is determined to make a spectacular comeback.
"I already have my goals met for next year," he said. "My trainer is up to the task, my trainer has been with me for 30 years."
He trusted his body to do something extraordinary once, and he's trusting his body once again. Now, with a completely new perspective.  
"People work with financial planners early on, but you don't see people saying 'I need to get strong, I need to invest in my health,'" Howard said. "How about your fitness future, your health future? Not just your financial future—don't value that over your body." 
It's a message he wants to spread far and wide. 
"You don't have to get strong to be healthy, but you have to be strong because you never know what's around the corner."