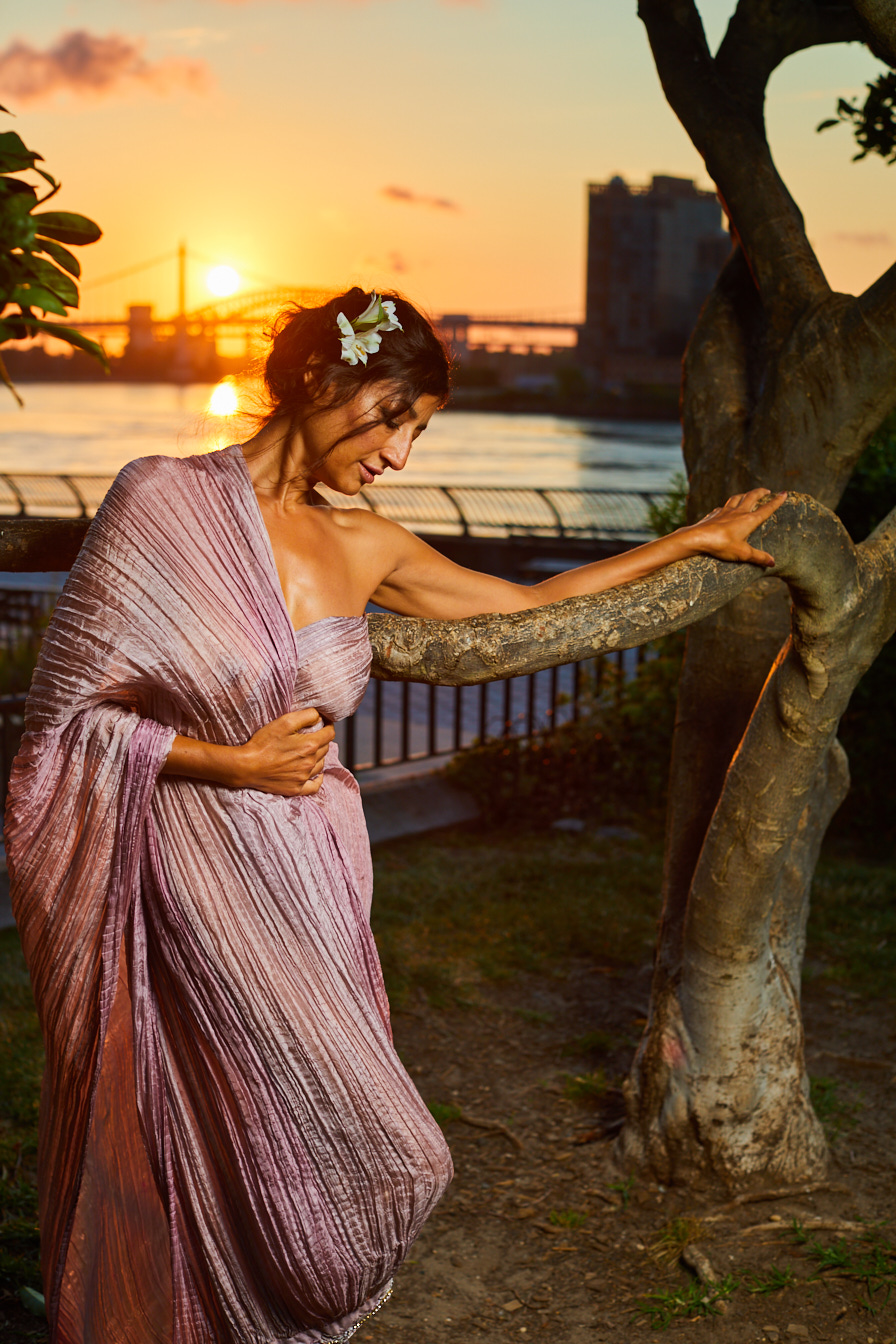 When Mahwish Syed was diagnosed with cancer, it was a lonely journey. 
Having kept her cancer private, she surprised herself by opening up to Brushes with Cancer Inspiration, Jemma Cabral, upon meeting her for the first time. After Mahwish shared, Jemma brought up Twist Out Cancer as a resource. Curious about the organization, Mahwish was introduced to Founder and CEO, Jenna Benn Shersher. The two connected and immediately clicked. 
"It was as if the universe had answered my prayers of wanting to be part of a community," Mahwish said. "It's a space where I can unleash and unveil my truth."
With that meeting, Mahwish was no longer alone. She finally had a place where she could explore the complicated emotions that come with a cancer diagnosis. 
"Whatever stage you are in your cancer journey, it's important to recognize that process," Mahwish said. "Jenna's onto something because in sharing our truth, we heal."
Immediately embraced by the community, Mahwish had the safe space she needed to recognize her process. 
"Finding communities like Twist Out Cancer can be the golden thread out of a labyrinth of pain," she said. "It is such a wonderful blessing for me to be a part of this community and I'm so very grateful to share my story and help others."
Exploring community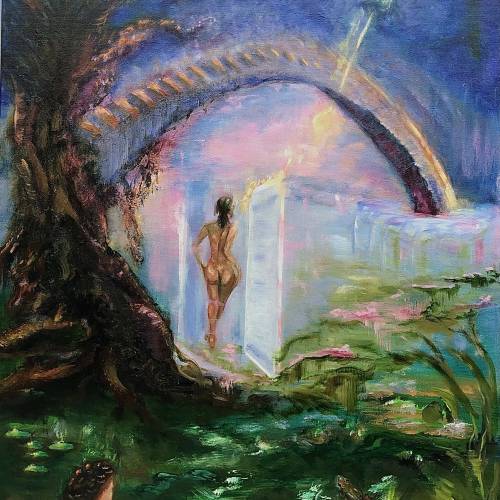 As a 2022 Brushes with Cancer Inspiration, Mahwish dove into the Twist Out Cancer community. Paired with Artist Sheryl Ann Noday, the two connected over spirituality and their relationship with the universe. 
"I talk about myself from the point of an eternal being," Mahwish said. "Energy is neither created nor destroyed, so we are eternal beings. Having that conversation with Sheryl was so liberating. It was transcendence." 
The pair shared their unique relationship through the Twist Out Cancer podcast, giving audiences a deeper look at their connection and shared love of ancient cultures. 
"Sheryl and I are always in touch and checking in with each other," Mahwish said of their connection. "I got to know her as a person, as a human being, as a spirit in a human body. It's so lovely to have that connection."
The result is "Under the Midnight Sun," an oil painting that symbolizes Mahwish in a magical forest, bathing in emerald waters. 
"Few would go skinny dipping in unknown waters," Sherly Ann wrote in her Artist Statement."I bet Mahwish would."
Mahwish's experience was so transformative that it inspired Twist Out Cancer's leaders, who chose Mahwish as the 2022 Shawn Strong Award recipient. 
"I was so surprised when August and Jenna got in touch and said they thought I should get the Shawn Strong Award," Mahwish said. "That was so humbling."
The Shawn Strong Award honors one Inspiration per Brushes with Cancer region that has the spirit of Twist Out Cancer board member and supporter, Shawn Green, who passed away from brain cancer in 2016. 
Same program, different experience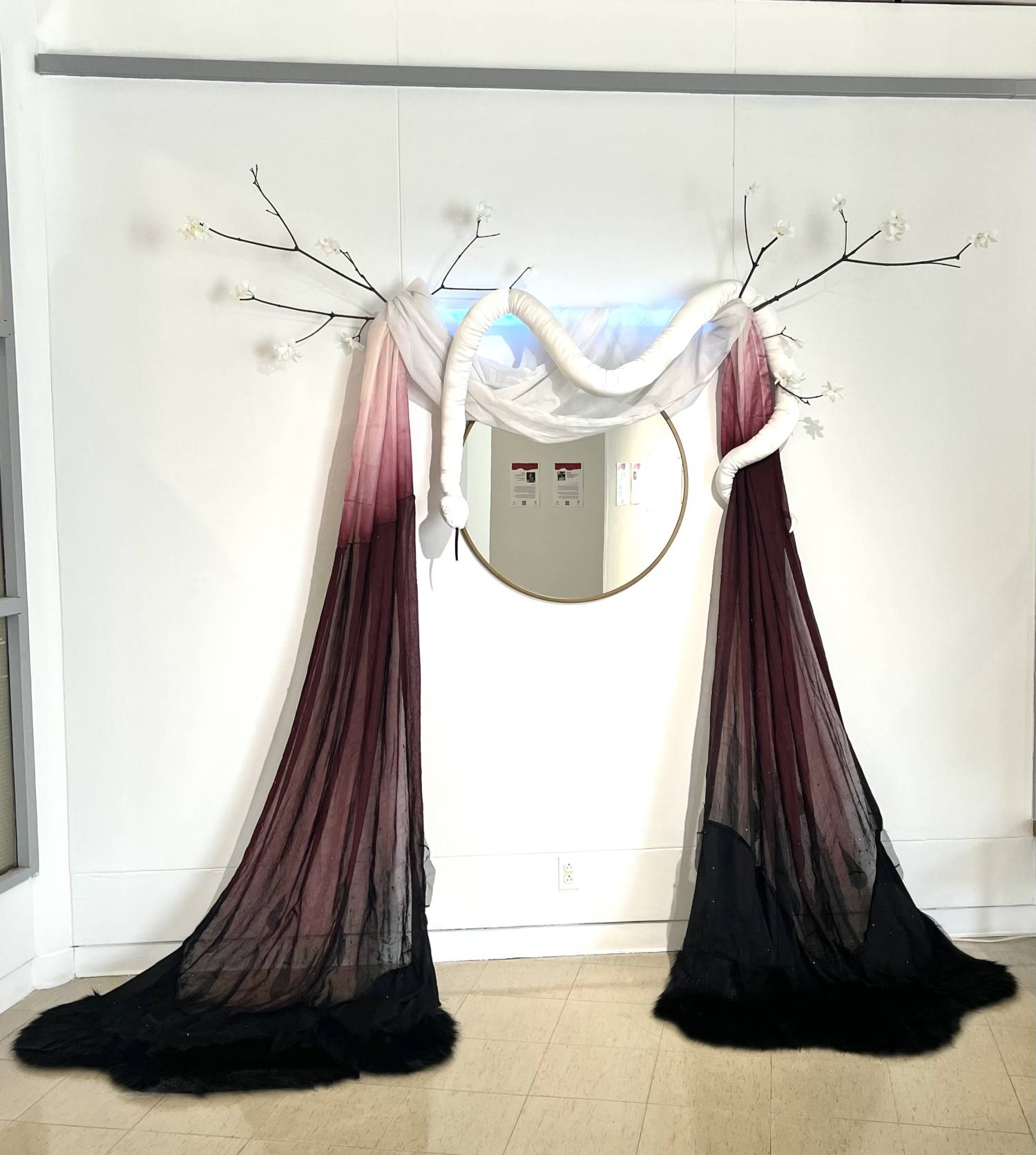 Toward the end of her first Brushes with Cancer experience, Mahwish was approached with another opportunity. 
Since 2020, Twist Out Cancer has licensed its Brushes with Cancer program out to companies, organizations and institutions. In 2023, Wayne State University held its first licensed program, and Mahwish had a second chance to be an Inspiration. 
"Everyone comes to one another at different points of our lives and I think there is so much beauty in seeing yourself through other people's eyes," Mahwish said. 
For Wayne State University's Brushes with Cancer program, Mahwish was matched with Artist Clove Ellis, a student working on completing her degree. Thanks to her connection with Sheryl Ann, Mahwish built a relationship with Clove—who is younger—that benefitted both women in a beautiful way.
"I think it's important to showcase the difference in generations," Mahwish said of her connection. "That contrast was refreshing and indelible."
With Clove, Mahwish stepped into a mentor role.
"What I felt was admiration," Mahwish said. "I felt like she was admiring the strength and resilience it took to have this journey."
Clove channeled that admiration into a mounted, mixed-media installation called "Paradise is a State of Mind." The piece features a 30-inch mirror draped in recycled curtains—a nod to Mahwish's career as an interior designer. 
"My Inspiration does not see cancer as something to battle, but rather, as an opportunity to reclaim beauty, to transform the soul, and step into her power," Clove wrote in her Artist Statement. "With this attitude and the motifs she shared with me, I was inspired to create a piece that transformed a space into something beautiful, and engage the viewers to see themselves in a new way."
Wrapped around branches at the mirror's top is a white snake, a symbol that represents the pair's conversations. 
"With Clove, I had talked about the snake and love of snakes as the symbol of being the divine feminine," she said. "She made the snake a symbol of beauty and lightness instead of demonized and villainized."
With so much of her story recognized in both Brushes with Cancer works, Mahwish felt truly seen.
"We're so involved in our own internal dialogue and it humbled me to see myself through someone's eyes," Mahwish said. "That I'm a magical creature and there is so much more to share with the world. It inspired me to be more me."