Executive Board Member and Artist Arlene Bonnet Finds Strength Through Her Brushes Inspiration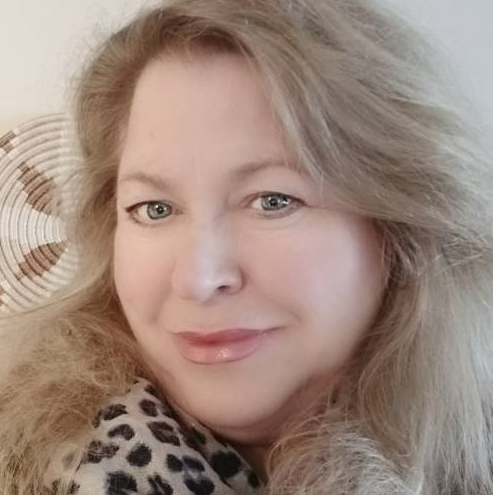 Arlene Bonnet's involvement in Twist Out Cancer was fate. 
Traveling to Chicago from Philadelphia, she ran into TOC founder and CEO Jenna Benn Shersher on the plane. 
At the time, Jenna's daughter Noa was very young and dropping books onto Arlene's lap. Instead of getting annoyed, Arlene offered to read the books to Noa while she learned about Twist Out Cancer from Jenna. Arlene was particularly struck by Brushes with Cancer, a four-month program that matches those touched by cancer with an artist. She was already utilizing her art skills to give back by teaching night classes for transplant patients and their family members in Philadelphia. Now, another opportunity opened up for her gifts.
"This format of support and shared experience was something I must've been seeking and recognized it in Jenna's description of her organization and the Brushes program," Arlene said "That is why it felt so serendipitous."
Jenna invited Arlene to become a Brushes with Cancer artist for the upcoming Tel Aviv program. She was matched with a woman named Rachel, who had a beautiful surprise in store for Arlene when it came time for the gala. 
"Rachel, unbeknownst to me, made her own gala dress the night before the event and it matched the coat I painted in her portrait," Arlene said. "That's when I realized that the gift of connecting and sharing was an enriching and touching two-way experience in unexpected ways."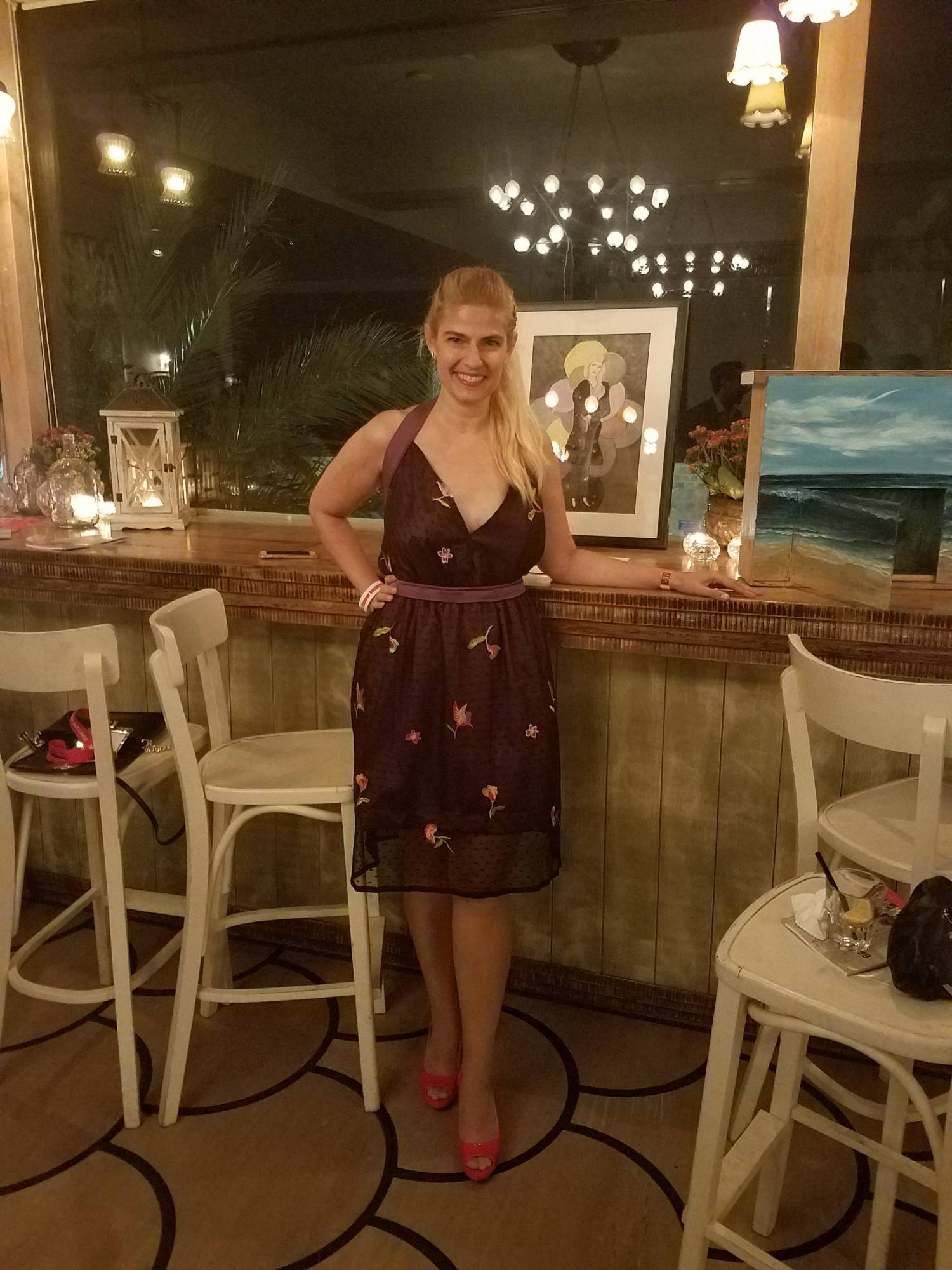 Arlene's experience was so transformative that she continued to apply for Brushes with Cancer and participated in two more programs, with two other life-changing individuals. 
"As an artist, every time I have been matched with someone, it has pushed me out of my comfort zone," she said. "For all my Inspirations, it was a labor of love because we got very close."
That closeness comes from Arlene's all-in mentality. That includes offering a space where Inspirations can express any feelings they need. 
"It's always really gratifying when someone feels they can say anything and everything about their experience," Arlene said. "If they want to curse, curse. If they want to text me at some strange hour, they can. With my Inspiration Rachel, there was one call that was four-hours long."
That all-in mentality can be challenging, however, as Arlene found with her third Inspiration. The experience was so emotional, she questioned if she wanted to continue on as a Brushes with Cancer artist. 
The third time's a heartache
For her third Brushes with Cancer experience, Arlene was matched with a woman named Maureen Bole Gibbons in her late 30s. 
Maureen's cancer diagnosis – like all diagnoses – was crushing. She received her stage four lung cancer diagnosis a week after returning for her honeymoon. 
"She looked for her life partner for a long time and she finally found him. A wonderful guy named Ryan," Arlene said. "When we first met, she started to tell me about her journey, she said it shattered all her dreams in an instant."
The word "shattered" stuck with Arlene, who was inspired to create a piece out of shattered glass to represent those broken feelings. 
"Maureen was so full of grace and so open about her journey, her struggle. She wasn't afraid to express the full range of emotions. I'll never forget the day I revealed her art."
Included in the piece were personal details – birth dates, colors based on emotions, textures based on clothing, symbols of spiritual moments in Maureen's life.  
"It was so involved and representative of her life and when it was revealed we both started crying," Arlene said. "We cried because Maureen recognized her own inner strength and support through our shared reveal of her art piece."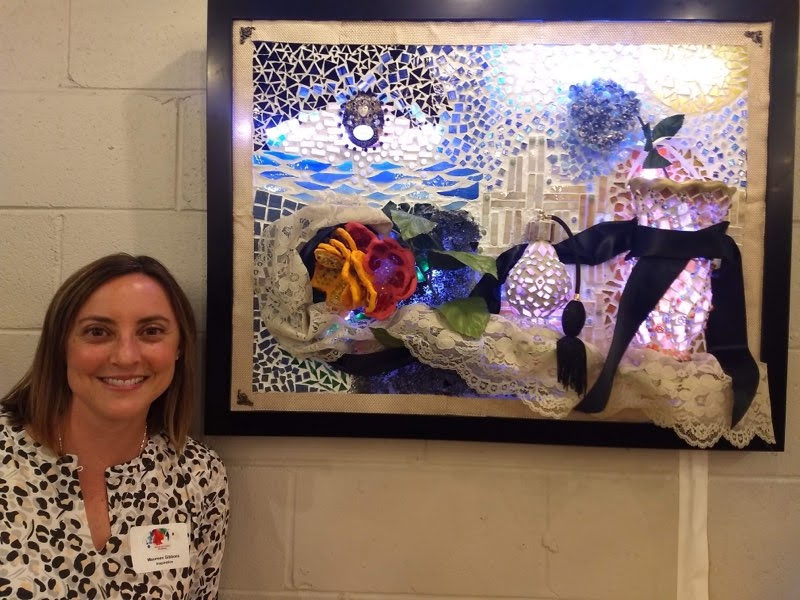 Arlene and Maureen's bond was strong, and the two kept in touch after the Brushes with Cancer gala. When Arlene hadn't heard from Maureen in three weeks, she began to worry and told Jenna, who reached out to Ryan on behalf of Arlene. 
The worst-case scenario had happened. Maureen's cancer journey had come to an end. 
"I wasn't sure if I wanted to be a Brushes artist again," Arlene said. "During a span of four-to-six months, a person is revealing their deepest thoughts to you. The Inspirations I connected with took me on an emotional journey. You become very invested in their happiness, survival and progress. So after Maureen's passing, I wasn't sure if I wanted to go on, I wasn't sure if I could handle it emotionally."
Ironically, the person who brought Arlene back was Maureen herself. 
"Then I thought of Maureen and how in the worst parts of her struggle she always had grace," Arlene said. "So I decided to apply again and number four is coming up. Now, I couldn't imagine not participating in Brushes with Cancer and I think about how many people out there need support."
The natural next step
During her second year as a Brushes with Cancer Artist, Arlene was approached by Jenna about serving on the Twist Out Cancer Executive Board of Directors. Jenna saw the passion and dedication Arlene showed toward the organization and knew she'd be a valuable member to TOC's governing body.
"I jumped at the chance, not just because I would be on the board, but that I could be more involved in the organization."
Since joining the Twist Out Cancer board, Arlene has been part of the organization's bylaws committee and a host committee member for Philadelphia and Chicago. Currently, Arlene is working on a committee for the first TOC coffee-table book and has worked her way up to executive board member.
"When Jenna needs help, she can call me. She's so committed to the organization and you can feel that. It resonates through the group, so I never think about how long I want to be with this – it just seems like part of my life."
In the years since Arlene has been involved in Twist Out Cancer, she says the experience has heightened her sensitivities and broadened her perspective as a human being. 
"I find I reach out more to people, I'm more empathetic and supportive of people who work for me," she said. "My perspective wouldn't be as broad if I hadn't met Jenna."
Twist Out Cancer also prompted Arlene to pursue her doctorate degree in Education in Executive Leadership, specifically with research involving the lived experiences and career journeys of women in business. Arlene is also currently in the beginning phases of her fourth Brushes with Cancer experience. 
"I know whomever I am matched with is going to be the right match. They're going to take me on a difficult journey and I'm going to buckle my seatbelt to go down that path with them. I know it will be life changing."