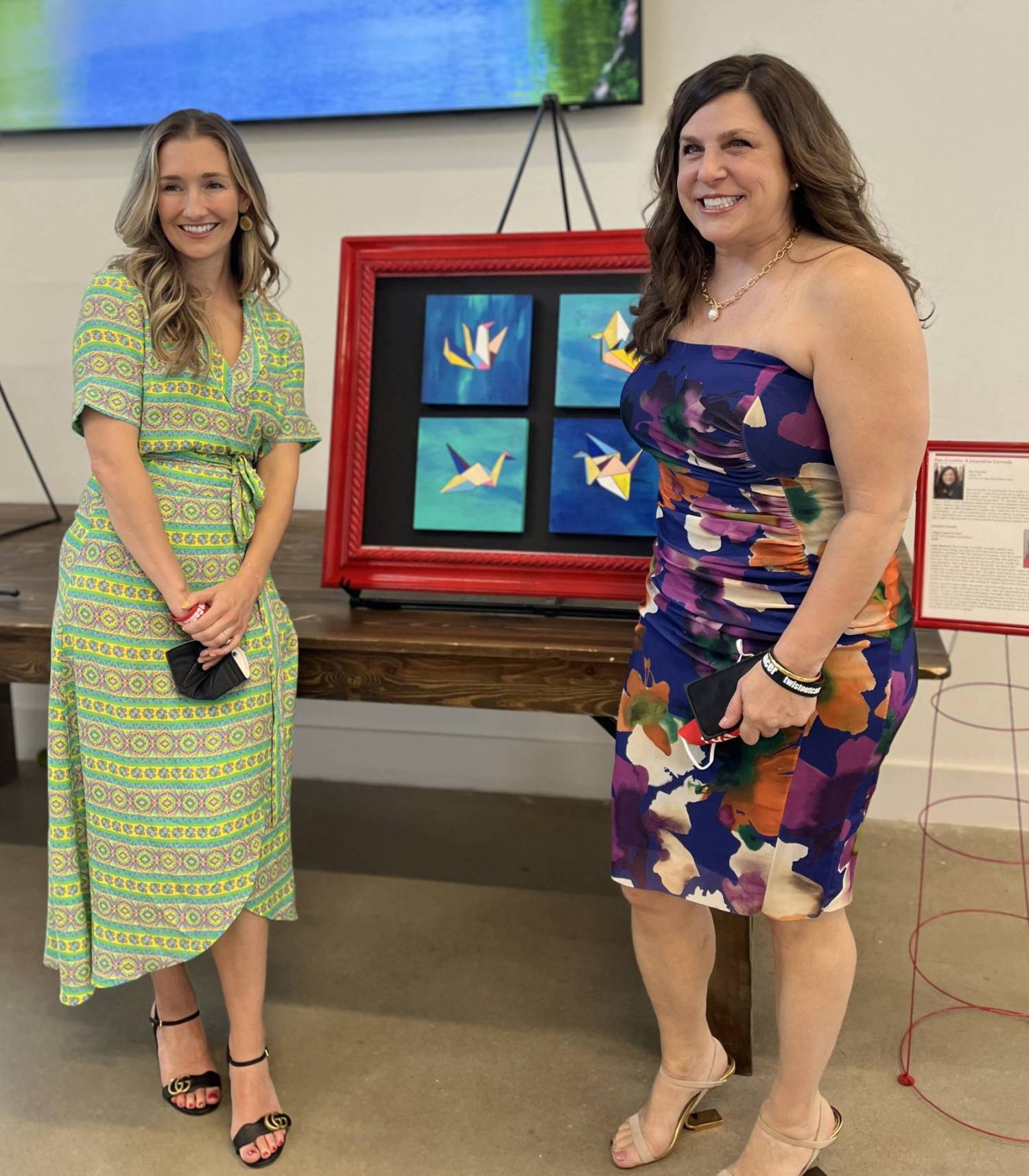 For the first time, Brushes with Cancer Artists are being honored with a special award.
The Jacqueline Carmody Creative Artist Award is presented to a Brushes with Cancer Artist that embodies trust, willingness, connection and a creative spirit. The award itself was inspired by a Twist Out Cancer community member that has helped make the organization what it is today.
Artist and Art Therapist Jacqueline Carmody has participated in Brushes with Cancer since 2013, in addition to being a Twist Out Cancer advisory board member and Director of Twistshops. When it comes to Twist Out Cancer's art community, Jacqueline is instrumental to its success. 
"Human beings are innately creative," Jacqueline said. "Creativity gives us the ability to share a universal language of symbols, images, colors, gestures, and self-expression to connect with one another. This connection is an important ingredient to being an artist with the Brushes with Cancer program because we can use the artwork as a container for the special stories that are shared."
In 2015, Jacqueline led Twist Out Cancer's first Twistshop, and in those seven years, the Twistshop program has grown from one art-therapy-focused, in-person workshop to a monthly offering, with both virtual and in-person options. 
With Jacqueline's leadership, Twist Out Cancer's Twistshops have helped hundreds of people touched by cancer around the world share, connect and heal.
"Creative expression is the ability to share the universal language of art and it connects us to one another," she said.
It all began with Shawn
The Jacqueline Carmody Creative Artist Award joins the Shawn Strong Award, which honors one Inspiration per Brushes with Cancer region.
Shawn Green is the driving force behind the Shawn Strong Award. A Twist Out Cancer board member and supporter, Shawn passed away from brain cancer in 2016. To honor his positive spirit, Twist Out Cancer leadership votes on a participant from each Brushes with Cancer program that exemplifies the qualities Shawn demonstrated throughout his cancer journey.
"I didn't know Shawn, but his story is powerful and so touching," said Twist Out Cancer Board Member, Inspiration and Shawn Strong Award recipient, Mardi Kaplan. "The award is an amazing way to honor the person Shawn was, and the way he handled cancer. The focus of the award is on his quote – 'every day is a good day.' And throughout my journey with stage 2b breast cancer, and now with stage 4 metastatic breast cancer, I really try to have the same positivity that Shawn did."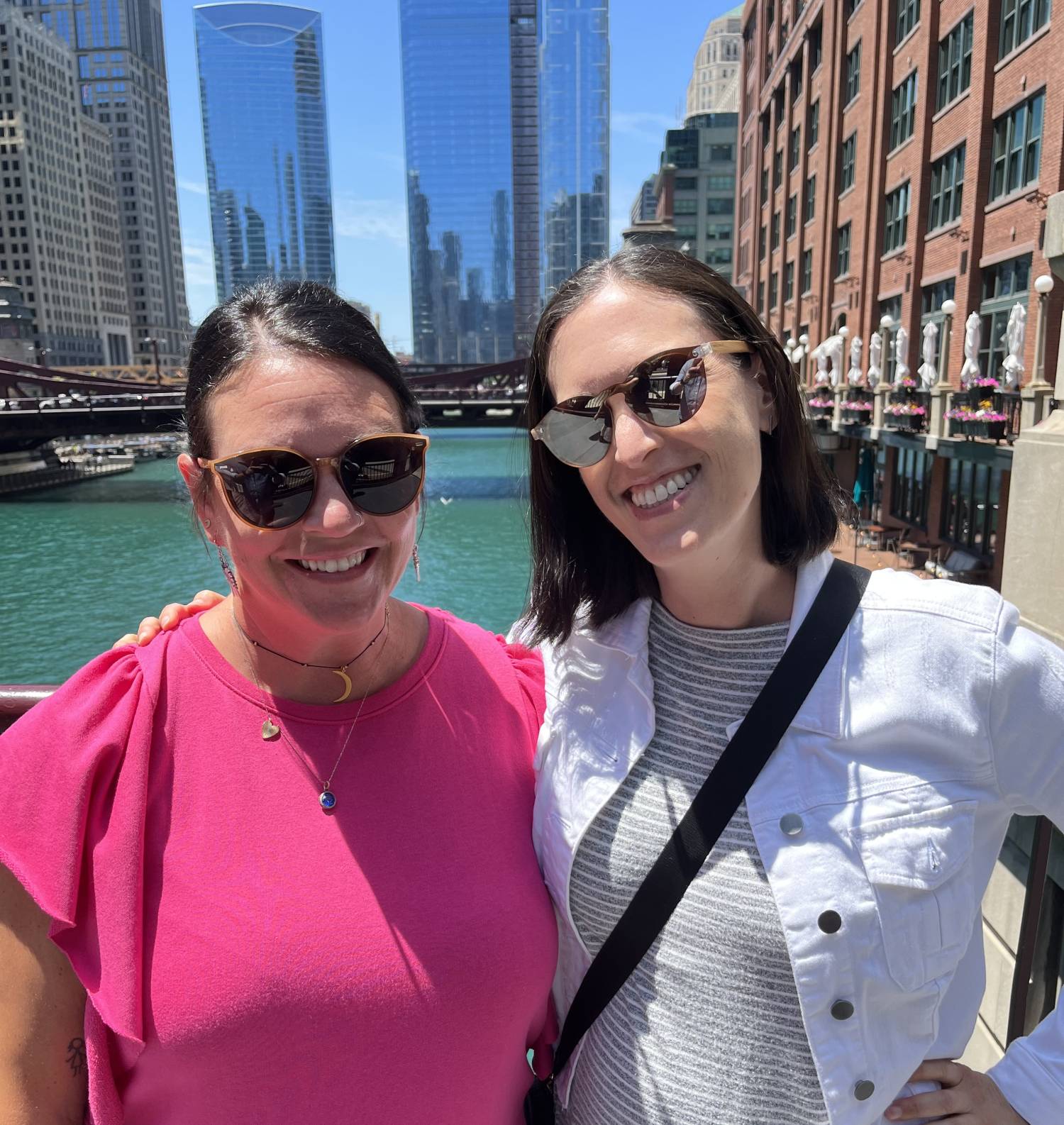 The award also represents something special for Shawn's family. His daughter, Avery, designs the art for this award each year.
"As a Twist Out Cancer community member, receiving the Shawn Strong Award gave me the feeling of being in a relay race, Shawn being the anchor," said award recipient Marjorie "Kiki" Kerr. "It was as if he handed me the baton to finish the race for him, and carry on his beautiful legacy. I will continue to do just that."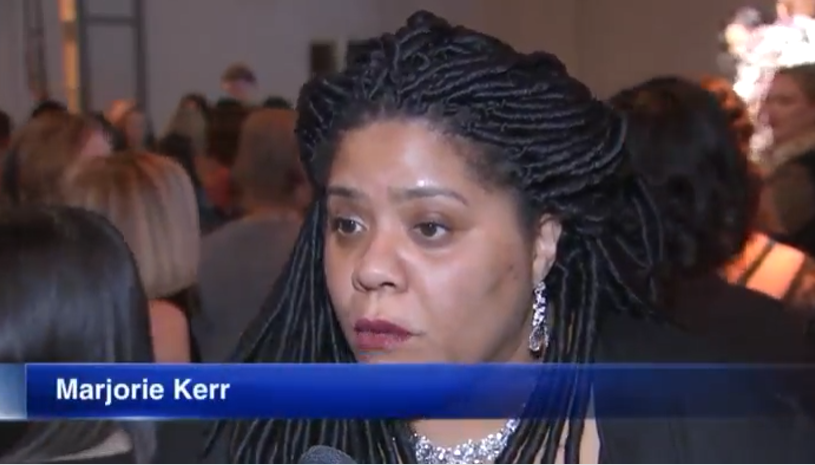 Honoring Artists the way we honor Inspirations 

Brushes with Cancer Inspirations had an award to honor their journey, so it was only natural to create an award for Brushes Artists. These are individuals who volunteer their time and talent to give someone an opportunity to heal. 
"I'm so fortunate to have been paired with two amazing Artists who I now call friends," Mardi said. "I've stayed connected with both of them, and I'm so grateful to TOC for bringing us together. The connections I've made have been the most rewarding parts of being an Inspiration!"
Twist Out Cancer's leadership wanted the Artists to experience the same kind of honor their Inspiration counterparts experience – and to know that the organization is eternally grateful for their contributions to the Brushes with Cancer program. 
"Over the last 10 years, what has become apparent is that Twist Out Cancer is not only an organization that supports individuals touched by cancer, but it also has a vibrant and deeply committed community of artists who have given so much of their time, talent and resources to support our inspirations," said Twist Out Cancer Founder and CEO Jenna Benn Shersher. "Jackie Carmody's dedication and commitment to her inspirations and to utilizing the arts as a mechanism for healing is why we have chosen to create an award in her honor. Her leadership, creativity and passion for Twist is inspiring."
This year's inaugural Jacqueline Carmody Creative Artist Award winner will be announced at the 2022 Midwest Brushes with Cancer Celebration and Art Exhibition on Nov. 19.