One day, award-winning information designer Giorgia Lupi received a message that especially touched her. It was from Twist Out Cancer COO Amelia Hanrahan, who had reached out simply to compliment Giorgia on her work. Amelia had seen the visual design work Giorgia had done with medical data and wanted to let Giorgia know what it meant to her and the Twist Out Cancer community. The message immediately touched Giorgia.  
"When I started to discover Jenna's amazing story, I volunteered to set up a call," Giorgia said. "I feel strongly that this is an incredibly powerful organization that can help patients, caregivers, survivors and previvors make sense of their experience."
Giorgia met virtually with Twist Out Cancer Founder and CEO Jenna Benn Shersher and they got to know one another. Jenna shared that Twist Out Cancer had a coffee table book in the works in honor of the organization's 10 year anniversary. The book focuses on Twist Out Cancer's signature program, Brushes with Cancer, where an Artist is paired with someone touched by cancer – referred to as an Inspiration – and produces a piece of artwork in honor of the Inspiration's journey with cancer. 
Immediately, Giorgia loved the concept and the opportunities to utilize 10 years worth of data to showcase the intersections made possible by Twist Out Cancer. A partner at the design firm Pentagram, Giorgia thought the collaboration would be an exciting and meaningful one for her team and offered to take on the project pro bono. 
For readers not familiar with Pentagram, the 50-year-old design firm is the world's largest independent design consultancy. There are 23 partners worldwide – including Giorgia, who joined three years ago – with 10 partners in its NYC headquarters. 
"Pentagram is a great environment for pushing boundaries of what design can do for a client," Giorgia said. 
The two teams got to work, with Twist Out Cancer providing program and participant data, and Pentagram turning the data into a visual story. 
Data is my way of seeing the world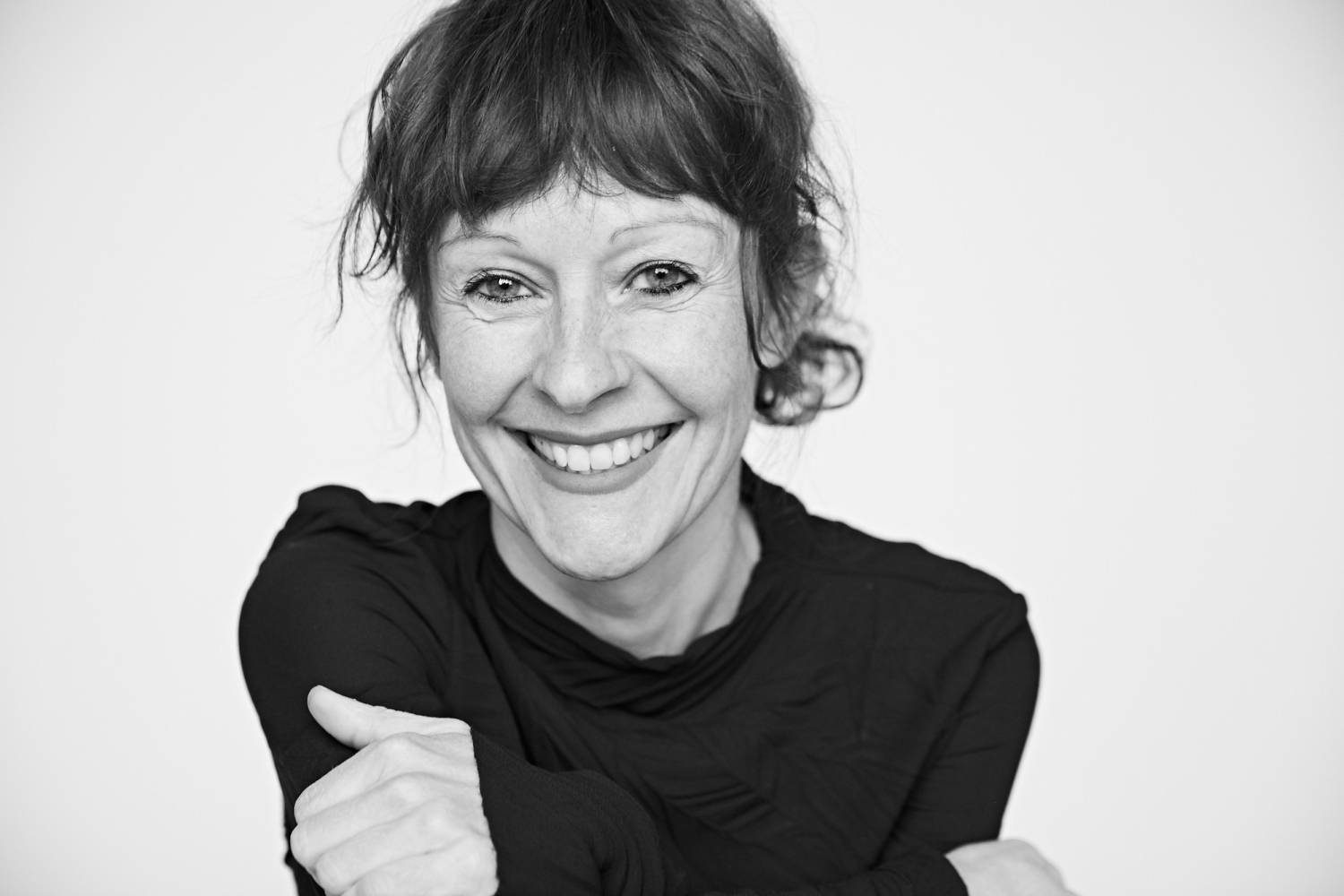 Before jumping into Pentagram's collaboration with Twist Out Cancer, it's important to understand Giorgia's deep relationship with data visualization. 
"Data is somehow my way of seeing the world," she said. "I have always been counting and categorizing."
An only child, Giorgia spent a lot of time by herself at her grandmother's tailor shop. This is where her relationship with data began. 
"I was pulling out buttons, threads, ribbons and organizing them visually, based on certain principles," she said. "In retrospect, I say I've always been a data collector."
She cites her diaries as well, which were encrypted in symbols – a glimpse of what her relationship with storytelling would look like in the years ahead.
"Visually, I love the structure and rules data and I take pleasure in stories," Giorgia said. "With data visualization, I like not having to choose between fine art and math." 
The Pentagram team gets to work 
Serving as lead on the project, Giorgia relied on a modest team, which consists of seven people, to help execute the design. 
"Collaborating and working with them is what gets me excited," Giorgia said. "We thrive on working together on concepts."
Phillip Cox, Sarah Kay Miller, Ting Fang Cheng, Madeleine Garner and Edward Ryan were the primary collaborators on the Twist Out Cancer project, each taking ownership of their roles. The team broke the work into a few areas, with Phillip and Madeleine focusing on the content strategy and Sarah Kay, Ting and Ed diving into the design. 
The Pentagram team started with a spreadsheet. With Twist Out Cancer's help surveying past and present participants, stories and connections were collected and organized in the document. As surveys came in, the Pentagram team started to see how Twist Out Cancer impacted each individual. 
"There were beautiful comments from cancer survivors, caregivers, patients and previvors," Giorgia said. "As we really started to work on data, we started to understand the unique participants and all the shared links."
Now, that data is coming to life in the form of Twist Out Cancer's coffee table book. The release – which will coincide with the upcoming Midwest Brushes with Cancer event at the WNDR museum – is a culmination of the program's bonds, art and stories over the past decade. A bond that now includes the Pentagram team.
"You feel a special connection with Jenna – I felt it from the beginning," Giorgia said. "She cares very much about what she does, she's a leader, she's very human, modest and understanding of ideas. She's been very welcoming of our ideas so far."
Attend the Midwest Brushes with Cancer Celebration and Art Exhibition at the WNDR Museum! Click here to purchase tickets.