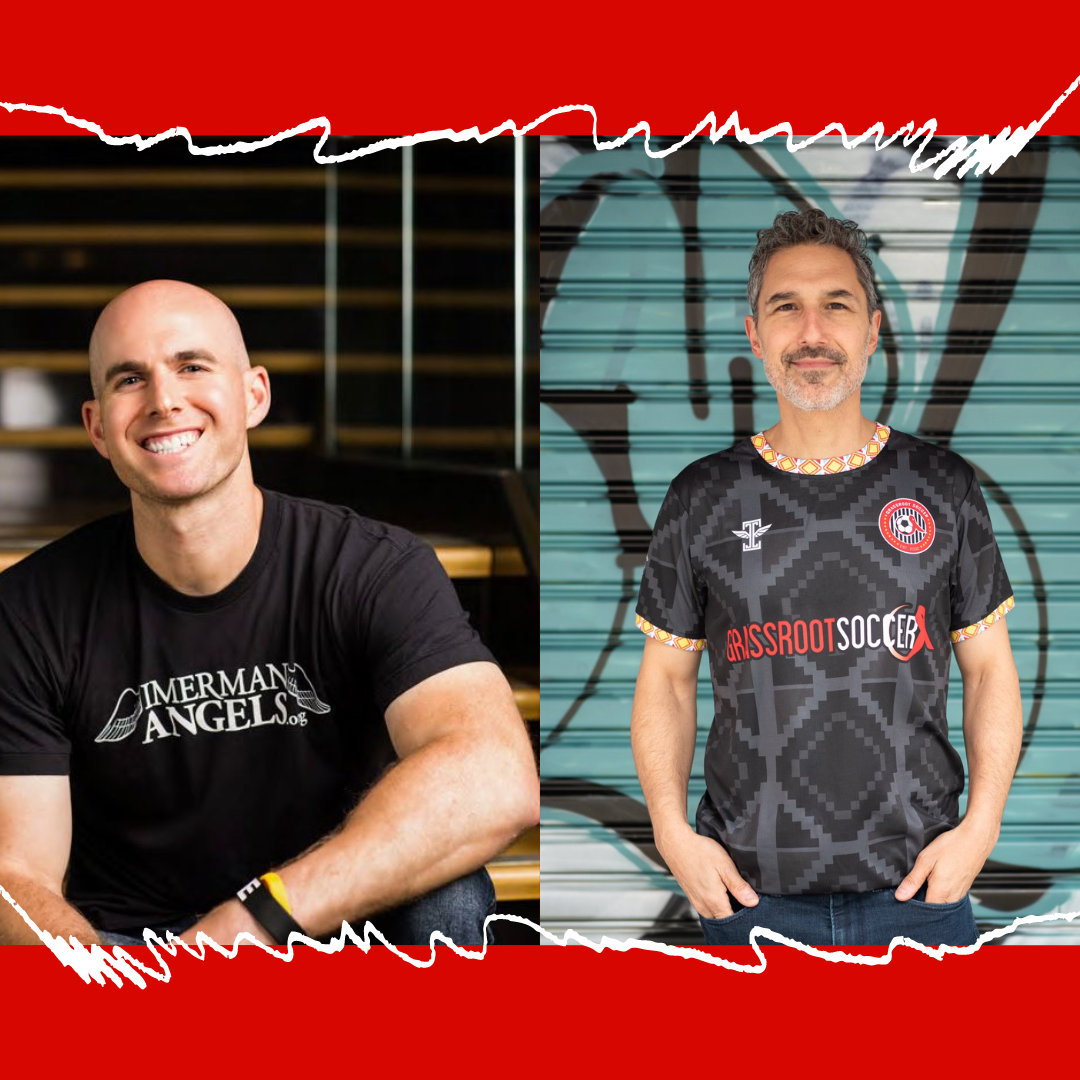 Anyone touched by cancer knows the difference a support system makes. For Twist Out Cancer Founder and CEO Jenna Benn Shersher, that system is how she built an organization during the most frightening and vulnerable time of her life. 
In 2009, Jenna met Jonny Imerman, founder of the cancer-support community, Imerman Angels. When they met, Jenna was recently diagnosed with grey zone lymphoma – a rare form of cancer that affects fewer than 300 people in the United States.
"We went for a quick cup of coffee and it turned into a two-and-a-half-hour chat," Jonny said. "There are people you connect with and know immediately they will be lifelong friends, and she was one of those."
Jonny quickly became one of Jenna's biggest supporters, sitting with her through every one of her chemotherapy sessions. 
"We became such close friends," he said. 
He was also there to witness Twist Out Cancer's infancy and has remained a loyal supporter ever since.
Imerman Angels' impact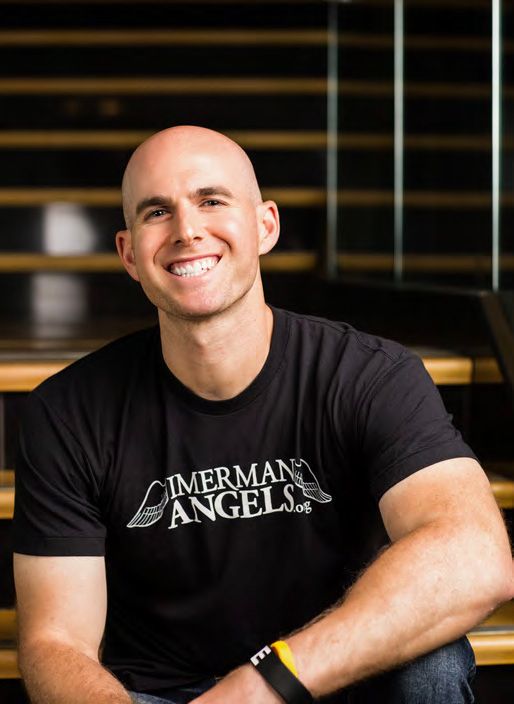 Jonny started Imerman Angels while he was going through his own cancer journey. Toward the end of treatment, he bonded with a group of young survivors that became a support system for one another. The group members saw how important this support was in one another's life and decided to build a network of cancer survivors that give back.
"We create an apples-to-apples match," Jonny said of Imerman Angels' model. "The participants are so grateful that someone helped them, and they are eager to help someone else. You can't keep what you don't give back."
Imerman Angels is unique because it matches individuals who have – or have had – the same or similar type of cancer, creating a more intimate connection. The mentor has lived through it, which gives the mentee hope and guidance as they navigate diagnosis and treatment. It's a relationship that's extremely beneficial for both parties. 
"That's how you stay in peace, is not fearing cancer coming back because someone else is a mentee, so you're sharing your story to help them," Jonny said. "It keeps you on a positive path."
In 2011, Jenna was paired with Ethan Zohn, who was diagnosed with CD20-positive Hodgkin's lymphoma in 2009 and had his own Imerman Angels mentor. A former professional soccer player and winner of Survivor: Africa, Ethan has since leveraged his professional success into building his nonprofit, Grassroot Soccer and attending public-speaking appearances to support others touched by cancer.
Ethan provided the support and guidance Jenna needed to get through treatment. However, soon after Jenna got the news of her remission, Ethan relapsed and had to go through chemo, radiation and another stem cell transplant.
"Our roles flipped," he said. "She took the role of being my mentor, so it was an incredibly helpful relationship in a time of crisis."
Around this time, Twist Out Cancer was in its infancy and Grassroot Soccer had recently announced its Skillz Street campaign, which partnered with women's soccer organizations around the world.  
"We both found purpose in creating our own nonprofits, as well as lending our name and face to other people going through cancer."
It was this purpose that helped these two create something incredible. 
"When I was sick, getting involved in charity and partnering with cancer organizations was a distraction from the reality of my situation," Ethan said. "That's been my mission. I will show up anywhere, I will help anyone. If something makes my heart break, I'll do something about it. Same with Jenna."

Twist Out Cancer launches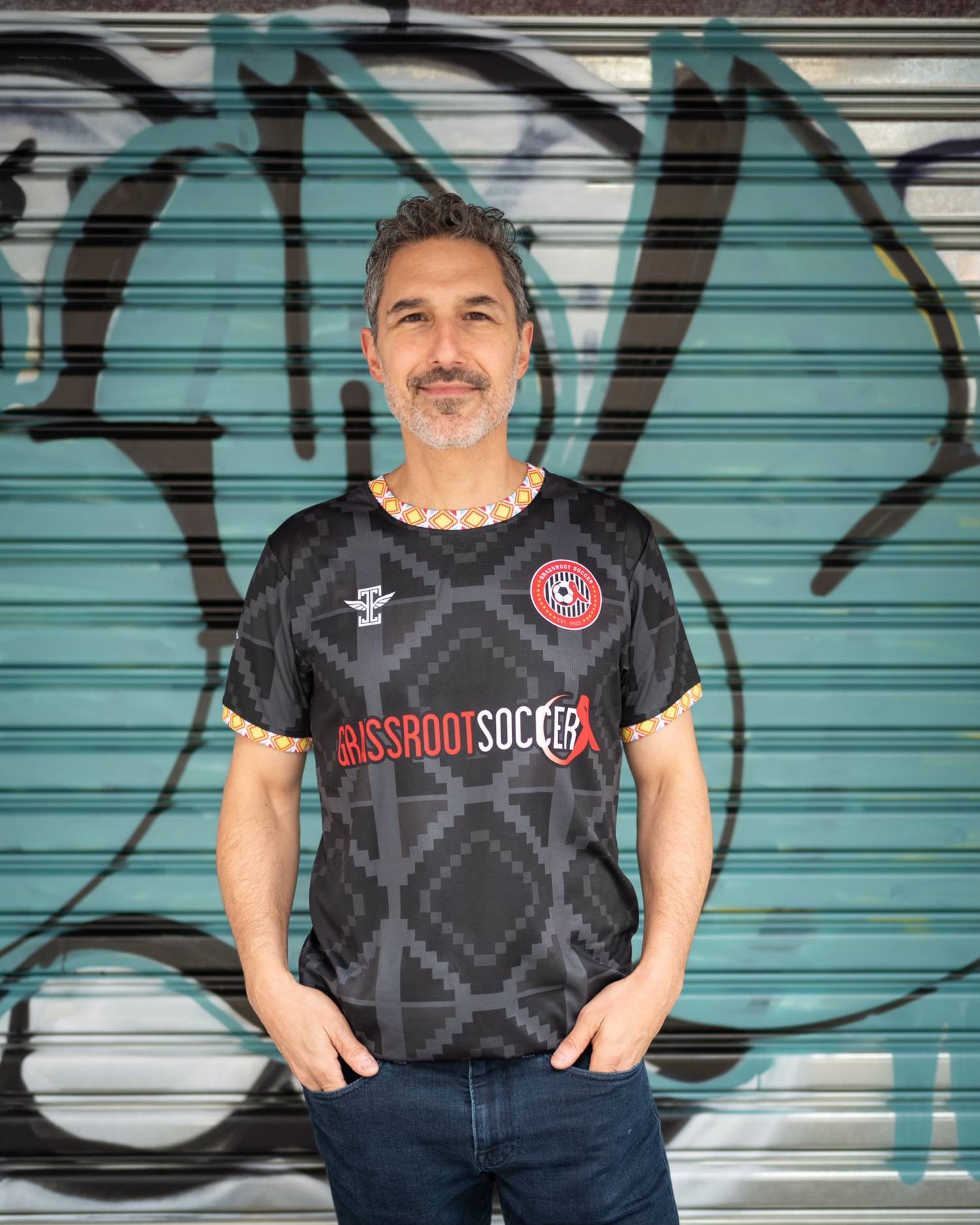 Thanks to a strong foundation through Imerman Angels' network, Jenna had the strength, energy and excitement to get Twist Out Cancer off the ground. Of course, Jonny was there at the first Brushes with Cancer event, and many thereafter. 
"It was awesome," he said. "Seeing her connect with so many people and bringing them together – that's her thing, she brings people together."
Since that first Brushes with Cancer, Jonny has been a consistent presence, attending every Chicago event. Similarly, Ethan has remained a steadfast Twist Out Cancer supporter and was a big part in the organization's Resilience campaign in 2020.
"For her to help inspire other people, whether they're going through cancer or the pandemic, was a timely gamechanger in the space," Ethan said. "It goes back to being a young adult cancer survivor – where we face a whole host of issues other cancer survivors may not have to address."
In addition to supporting Twist Out Cancer through his presence at Brushes, Jonny has supported the organization through Imerman Angels, which has been a regular sponsor. 
"Jenna is just a unique person, and were all excited to watch Twist Out Cancer continue to grow and help more people," Jonny said. "There's some people you meet on the way you know they are different. Jenna connects differently, she cares more than most people, she wants to leave the world a better place, she's an incredible mother… I'm blessed to be her friend."