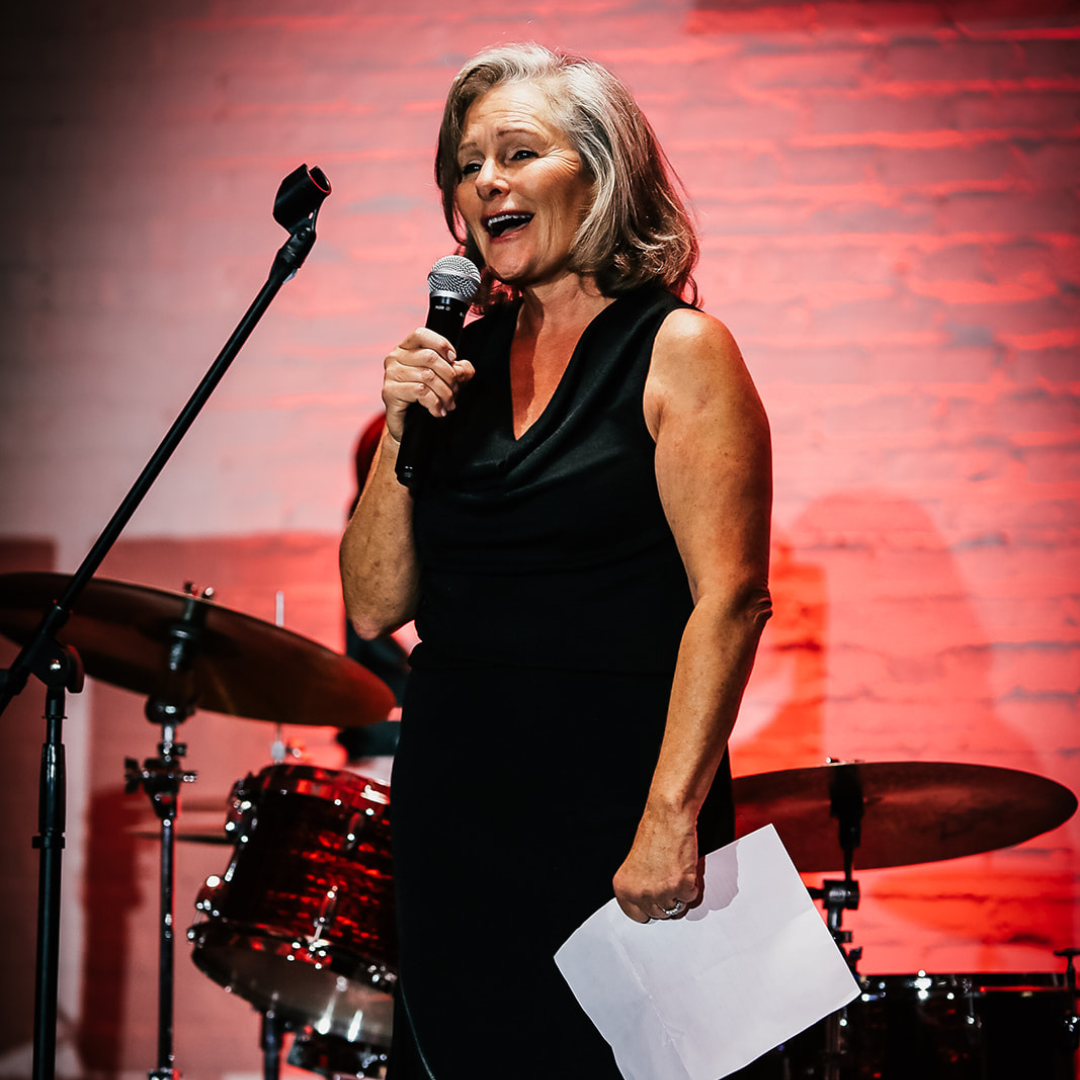 Michele Kellner has a long history with Twist Out Cancer. She estimates participating in seven Brushes with Cancer experiences, however, her history goes back even further. 
Through her daughter, Annie, Michele met a young Jenna Benn Shersher. Best friends since childhood, Annie was part of Jenna's core support system when she was diagnosed with Grey Zone Lymphoma. Also part of that support system was Michele, whose home in Florida served as one of Jenna's most treasured moments. 
"Back when Jenna had just finished her chemotherapy and was able to travel, one of the first places she came was here to Naples with my daughter and their dear friend, Kasey," Michele said. "Kasey and Annie and the beauty of the beach embraced Jenna that day, and the photos I captured reflected the love and connectedness that supported Jenna through her darkest moments."
One of those images was an inspiration for fellow Brushes with Cancer Artist Kate Van Doren, who incorporated it into the background of her painting, "Resilience," and an example of how much Michele has touched the organization. 
When Jenna went into remission, Michele stayed part of that core support system. This time, with a new journey on the horizon: Twist Out Cancer.
"I remember Jenna creating the idea of Twist Out Cancer and I wanted to finance and further this because I immediately understood the power of it," Michele said. "It was so lovingly Jenna as it was a perfect opportunity to share the healing and empowerment she found in and through connectedness."
Artist anxieties after all these years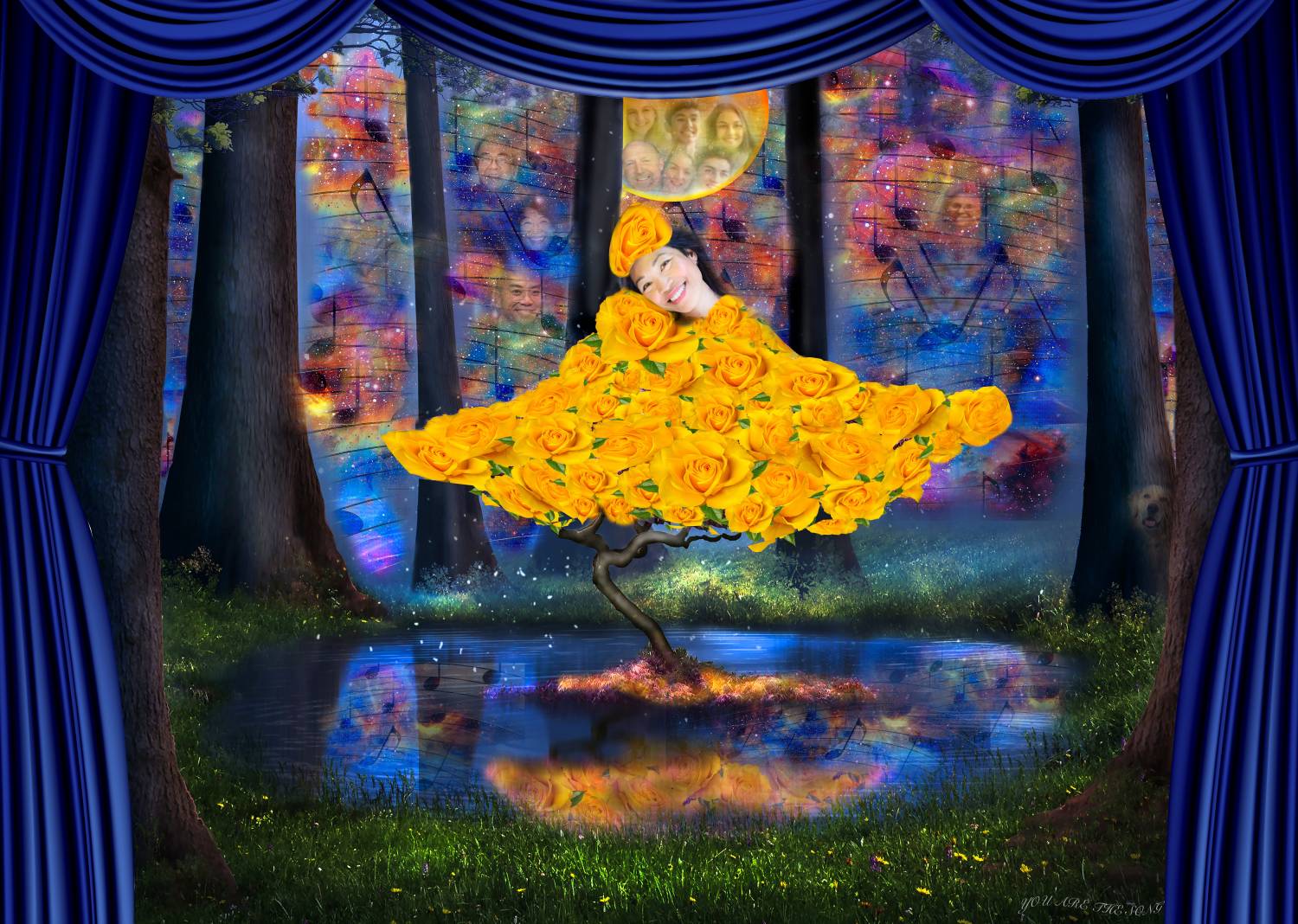 Michele is one of a handful of people in the Twist Out Cancer community that has not only been a multi-year Brushes with Cancer Artist, but with the organization since day one. A photographer, Michele creates photo collages that represent each Inspiration's journey. 
"I can tell you I don't think of myself as an artist," she said. "Photography has been an expression of mine for as long as I can remember. I see it all as an opportunity for expression. My relationship to my art  feels very much like my song – it's as important to me as speaking."
But even after successful connections with multiple Inspirations like Jamie Rappoport, Anna Warner-Mayes and Lauren Lopriore, Michele still gets anxious before each pairing.
"It is entirely nauseating every single year," she said. "I dread that moment before turning in my application."
That anxiety comes from the pressure Michele puts on herself to give each Inspiration a beautiful Brushes with Cancer experience.
"I dread the thought of not aligning in a way that is meaningful, truthful and healing for this person."
To build a meaningful and truthful experience for each Inspiration, Michele "sits" within the heart of her Inspiration, a meditation that always brings the commonalities of the human experience into focus. 
"When you look within another's heart you see our oneness and each individual's unique experience within that whole. Connectedness heals because we are in truth, one, and we draw strength from those we open our hearts to when our own heart feels empty."
Standing in front of a roomful of angels

In fall 2022, Twist Out Cancer announced Michele as the recipient of its inaugural Jacqueline Carmody Creative Artist Award. The award is presented to a Brushes with Cancer Artist that embodies trust, willingness, connection and a creative spirit. Michele was an obvious choice for the first honoree. 
"I was honored to stand and speak for what I saw as a community gift," Michele said. 
The Jacqueline Carmody Creative Artist Award joins the Shawn Strong Award, which honors one Inspiration per Brushes with Cancer region. The Shawn Strong Award honors the spirit Twist Out Cancer board member and supporter, Shawn Green, who passed away from brain cancer in 2016. Likewise, the Jacqueline Carmody Creative Artist Award looks for an individual that embodies the qualities Jacqueline Carmody brings to the organization. 
"Jackie Carmody's dedication and commitment to her inspirations and to utilizing the arts as a mechanism for healing is why we have chosen to create an award in her honor," said Twist Out Cancer Founder and CEO Jenna Benn Shersher. "Her leadership, creativity and passion for Twist is inspiring."
On November 19, 2022, Michele was presented the first-ever Jacqueline Carmody Creative Artist Award at Chicago's WNDR museum. The night also served as Twist Out Cancer's 10 year anniversary celebration, a decade that is interwoven with Michele's support and pursuit of connection.  
"That night, it was like standing  in front of a room of angels," Michele said of receiving the award. "It was representative of all that Twist Out Cancer is."