Welcome To Brushes With Cancer Austin Live Virtual Event October 25, 2020
Coming to you live at 4:00 pm CST! We promise this is an experience you won't want to miss!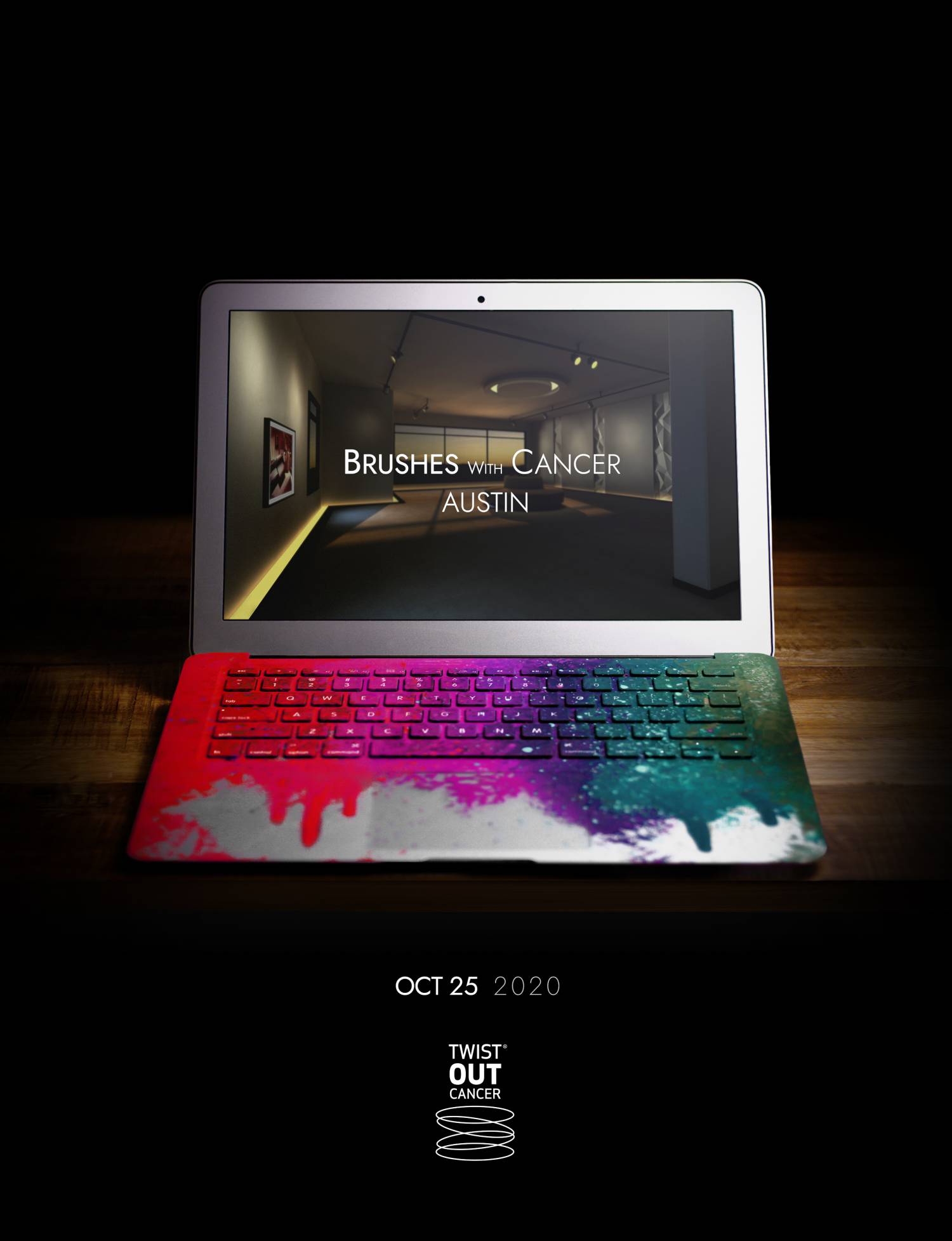 The Brushes with Cancer Virtual Art Exhibition, 3d Exhibition and Art Auction is now live!
The Program
Brushes with Cancer strategically matches artists with individuals touched by cancer (inspirations). Over a period of 4-6 months, the artist and inspirations work together to build a relationship built on mutual understanding and trust. The artist creates a unique work of art that is reflective of their journey with cancer. The program culminates in an evening of survivorship, hope and inspiration where the art is auctioned off with all proceeds benefiting the mission and work of Twist Out Cancer.
The Participants
Inspiration
Susan Lubin
Roger Joseph Mommaerts,Jr.
Fayruz Benyousef
Ellen J Nixon
Garrett and Kelsey Ozar
Sarah Mansour
Elizabeth Rogers
Amy Mosier
Dr. Nuria Treki
Kay Elliott
Destiney Sanders
Alicyn Yarbrough
Torrence Spence
Erin McIlwain
Shannon Smith
Freia Hovd
Edith Mudroch
Elissa Underwood Marek
Joanne Banda
JoAnn Sackett
Vanessa Pettijohn
Melissa Mcdaniel Garcia
Carol Lacey
Jill Mathias
Lucy Atkinson
Melissa Forcillo
Jonelle Neave
Tracy Prager Schell
Andrea Reichl
Raychel Funk
Hayley Gunter
Marianne DuQuette Cuozzo
Artist
Amy Palmer
Renee Chase
Tony Nguyen
Carol Aaron
Erin Harris
Casie Warnke
Annie McAulay
Vy Ngo
Kenzie Slottow
Robin Hegemier
Sarahjoy Salazar Aponte
Magdalena Cuevas
Kate Wade
Stephanie Beard
Mike Harrell
Carlos Ortiz
Gino Greganti
Jodi Hopper
Theresa Bond
Bern Abplanalp
John Weber
Julie Pelaez
Decreasa Williams
Amy Holsten
Adrian Amiro
Jen Cronin
Tish Amparan Daniel
Christina Pickett
Jorge Puron
Sharon Arffa
Keisha Lopez
Cat Van Doren
Featured Virtual Ticketing Options
Our virtual experience will be like nothing you have ever experienced before. We are excited to show you what our creative team has built to ensure you have an impactful and rewarding experience.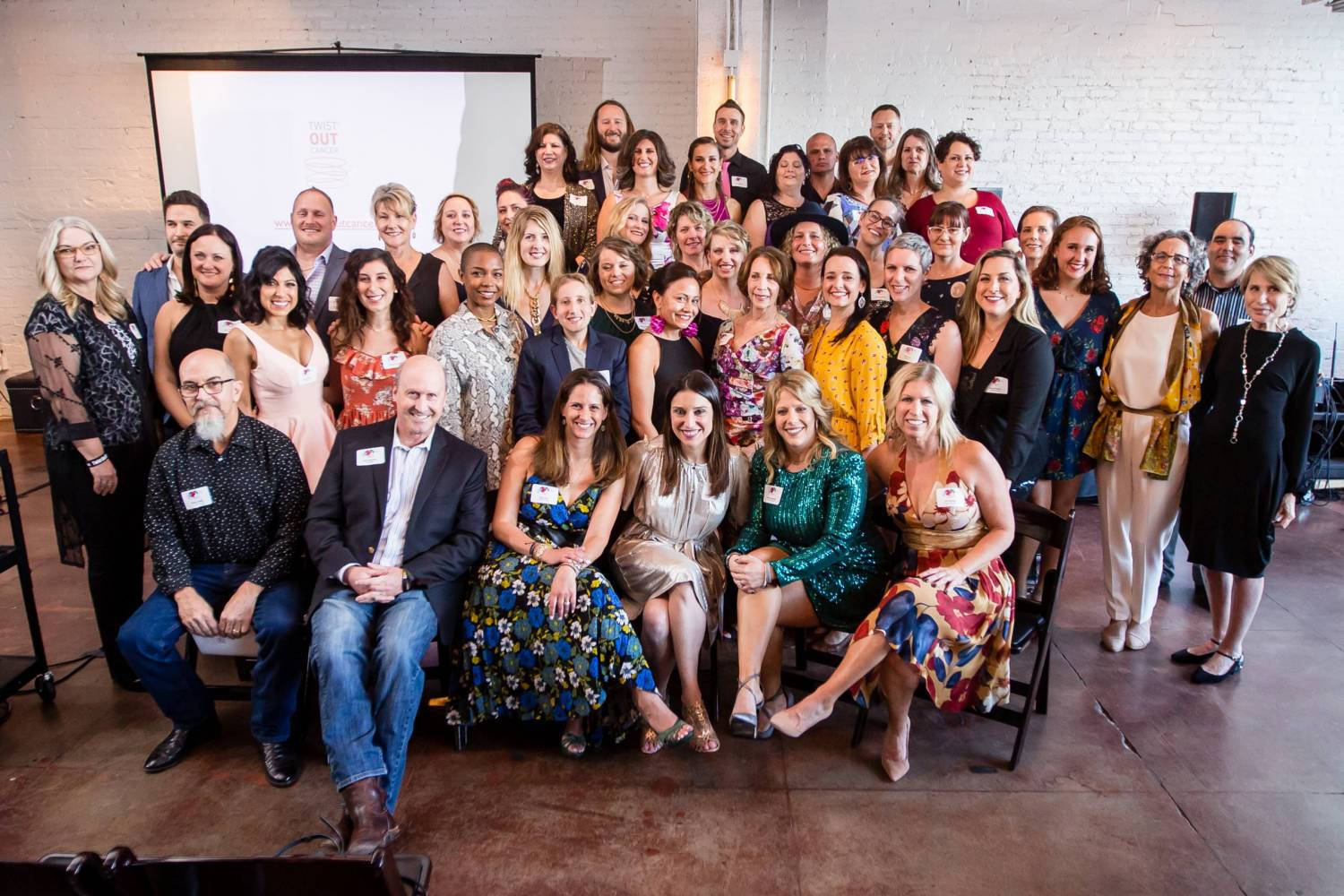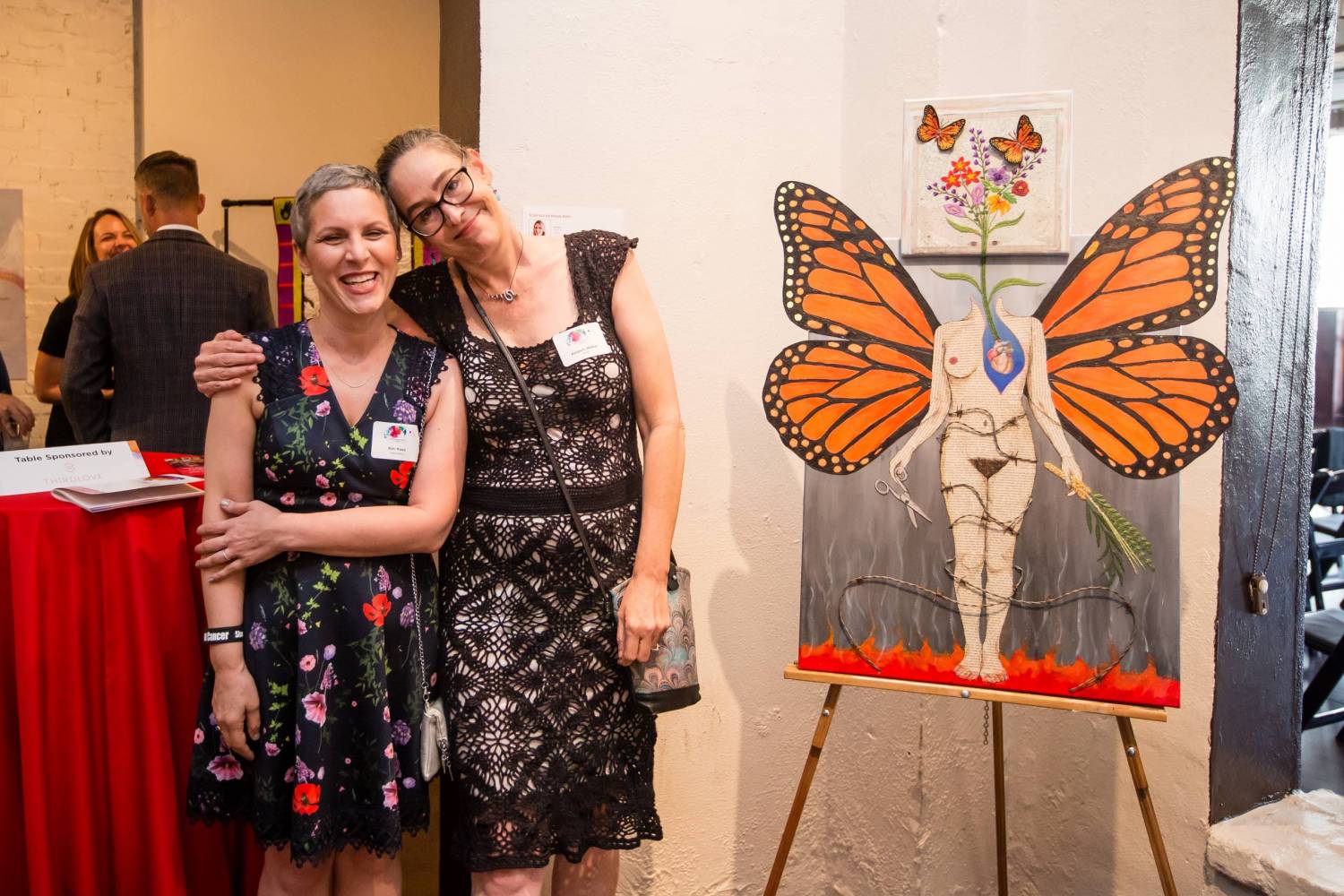 View the Brushes with Cancer Art Exhibition at the Fairmont between October 11-November 6, 2020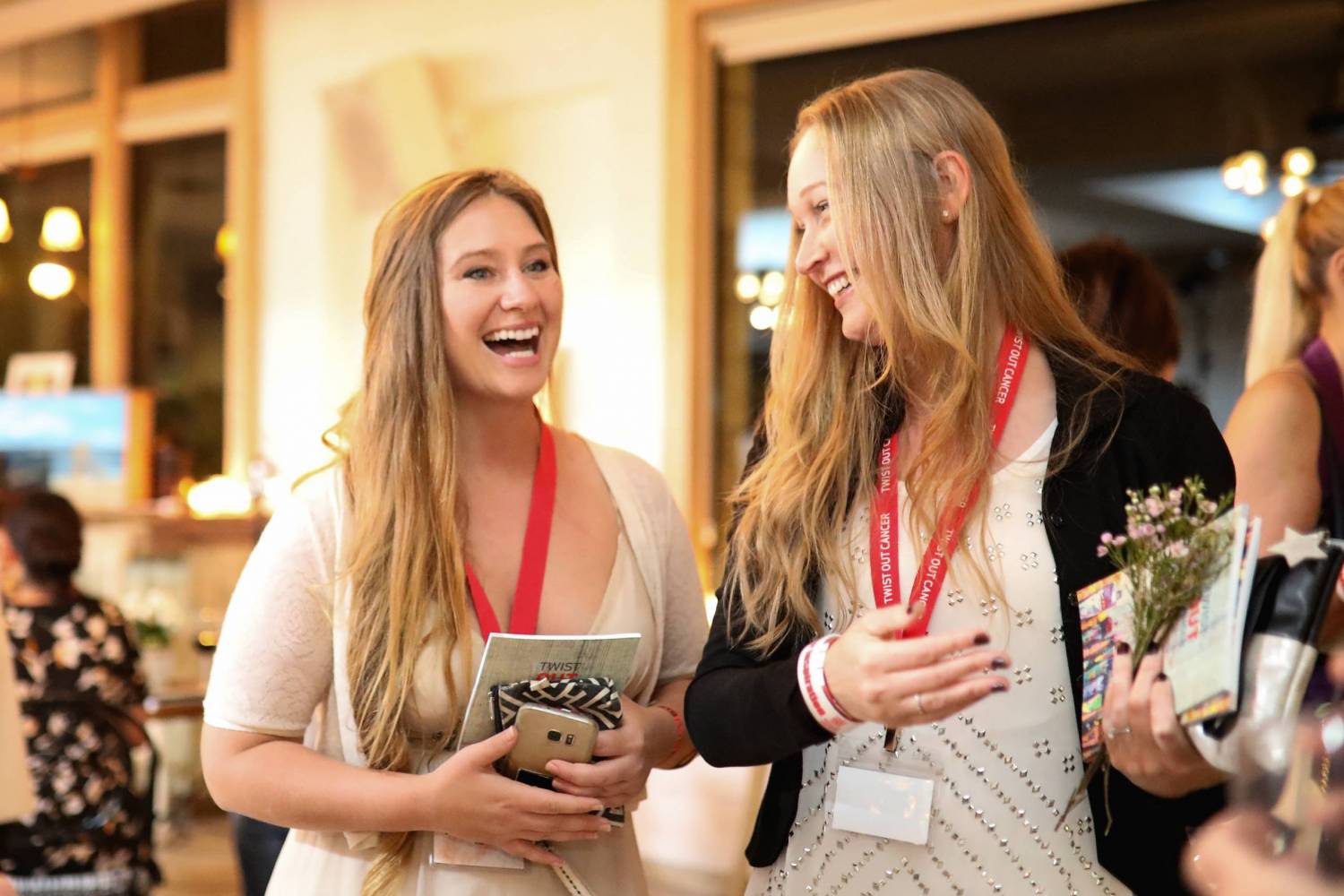 The Team
Board Members
Andrew Edelston, Board Chair USA
Dan Hadad, Board Chair Canada
Sharon Marcushamer, Board Chair Canada
Alana Dugandzic, Past Board Chair USA
Emma Peck Block, Executive Board Member
Erin Green, Executive Board Member
Joshua Taustein, Executive Board Member
Joelle Bilow, Executive Board Member
Arlene Bonnet, Executive Board Member
Stephanie Plein, Executive Board Member
Iris Marreck, Advisory Board Member
August Spree, Advisory Board Member
Eryn Bizar, Advisory Board Member
Becky Galvez, Advisory Board Member
Jennifer Katz Margolis, Advisory Board Member
Rachel Kunkel, Advisory Board Member
Charles Shaw, Advisory Board Member
Jacqueline Carmody, Advisory Board Member
Jeffrey Guerrero, Advisory Board Member
Dr. Gena Khodos, Advisory Board Member
Gudrun Synder Wu, Advisory Board Member
Mardi Kaplan, Advisory Board Member 
Kristine Mykulowycz, Advisory Board Member
Ella Hawk, Advisory Board Member
Jon Goldberg, Advisory Board Member
Kimberly Kass, Advisory Board Member
Event Honoree
Valerie Newberg
Host Committee
Alana Dugandzic-Chair
Erin Greganti-Chair
Kim Kass
Amber Weber
Teri Kelly
Jennifer Katz Margolis
Staff
Jenna Benn Shersher, Founder and Executive Director
Amelia Hanrahan, Program Director
Dr. Lauren Zaluda Rynar, Clinical Director
Jacqueline Carmody, Licensed Clinical Art Therapist
Lindsay Patton, Communications
Sophie DeGeest, Marketing
Ellie Monieson, Intern
Kobi Swissa, Creative Director